An advocacy group representing residents of subdivided flats has urged Hong Kong's leader to introduce stricter rent controls and other innovative measures ahead of her policy address on Wednesday, as pressure mounts from both Beijing and the pro-establishment camp to tackle the city's infamous housing woes.

With Chief Executive Carrie Lam Cheng Yuet-ngor widely expected to unveil a new blueprint for boosting land supply and alleviating the city's housing shortage, Society for Community Organisation (SoCO) deputy director Sze Lai-shan on Sunday said she believed the administration would commit "extra planning and resources" to addressing the issue, blaming the government's "past attitude" for letting the situation get out of hand.

"Now there seems to be more innovation from different parties. We have heard about cooperation from the business sector and concerns from the central government … We hope with this kind of cooperation, we can hope for better housing policies," Sze said during a press conference.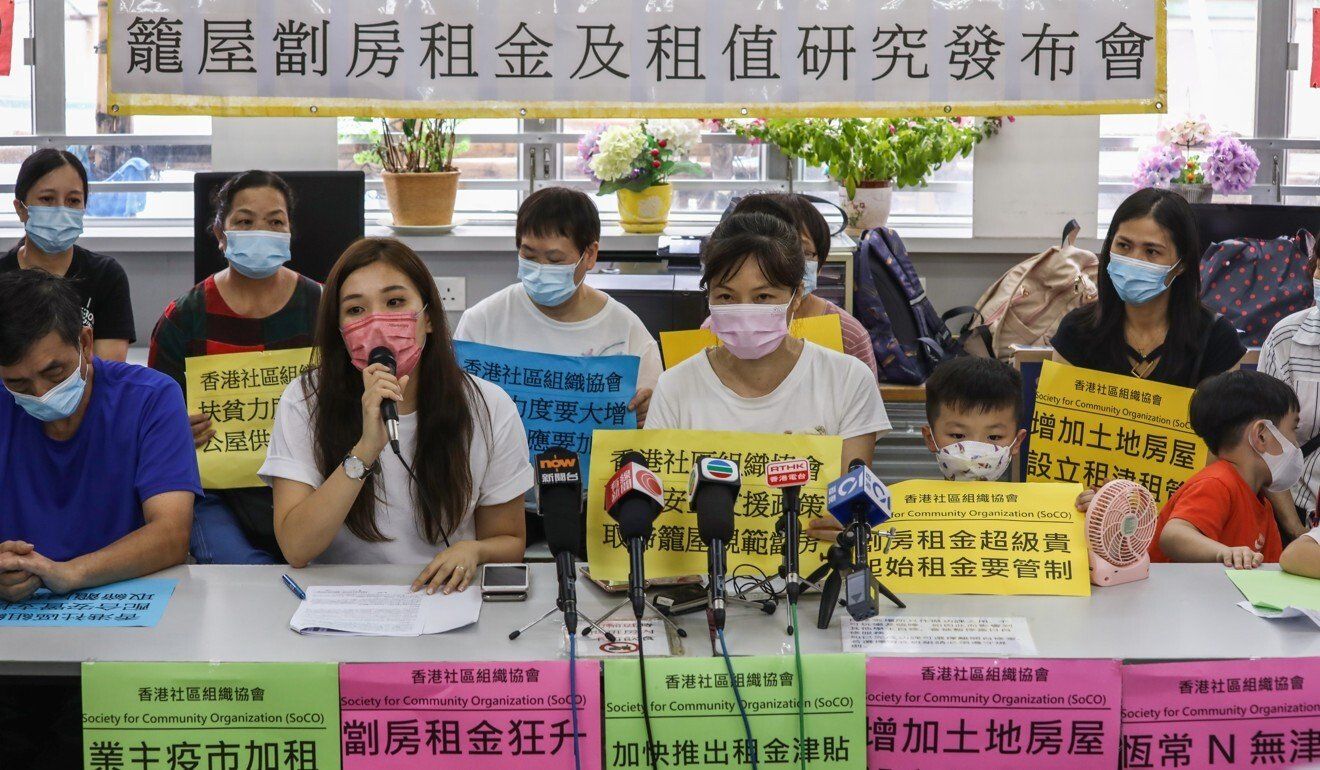 SoCO deputy director Sze Lai-shan (centre) and community organiser Angela Lui (with microphone) speak at a press conference on Sunday.

In July, the director of the State Council's Hong Kong and Macau Affairs Office, Xia Baolong, called on the city to eliminate subdivided units and cage homes by 2049. Private developers were also encouraged to support the government in boosting housing supply and improving living standards.

And this past Thursday, one of the deputy directors of the central government's liaison office, He Jing, visited the New Territories North to assess its development potential, according to the office. He gave his support to a transitional housing project in Kam Tin and carried out in-depth exchanges with local residents and businesses, it said. He viewed New Territories North as an important area for furthering Hong Kong's integration with mainland China.

Meanwhile, the Democratic Alliance for the Betterment and Progress of Hong Kong, the city's biggest pro-establishment party, recently laid out several short- to long-term suggestions for eradicating subdivided housing.

They encouraged the government to establish limits on the initial price landlords can charge – rather than simply regulating increases – within two years of passing its rent control bill, in order to better regulate the subdivided housing market.

The government had earlier proposed rent control regulations for subdivided flats, including tying increases to a market index, capping them at 10 per cent and mandating contracts between landlords and tenants.

However, SoCO argued that residents of subdivided units still faced financial hardships as landlords continued to jack up rents.

"Even though the Covid-19 pandemic seems to have stabilised, we can still see the economic conditions of many subdivided unit residents have not returned to pre-pandemic levels, so a rent increase for them still affects them badly," said community organiser Angela Lui Yi-shan.

Rents prices per square foot in cage homes and subdivided flats were already significantly higher than those for other types of private residential units, she added.

According to a SoCO survey conducted last October, the rent for an 18 sq ft cage home was as high as HK$105.6 (US$13.56) per square foot, nearly three times the cost of private housing units up to 430 sq ft in size, which clocked in at HK$37.5 per square foot.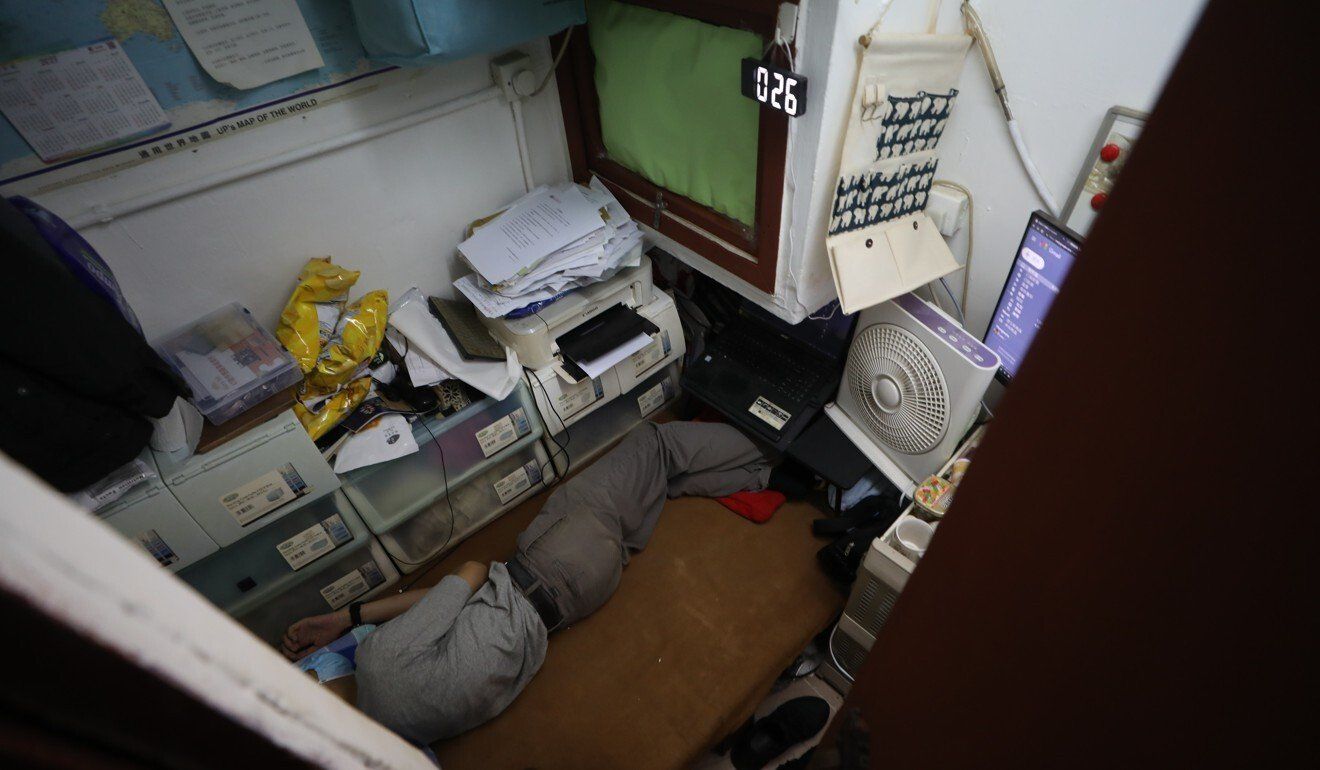 Rents for subdivided flats are much higher per square foot than they are for larger residential units.

Lui also called for caps on initial rents as part of the government's tenancy control bill, which it hopes to pass before the legislature's term ends on October 30.

With rents of subdivided homes already high, Lui said she was worried that landlords, wary of the coming regulations, would raise rents before the bill went into effect.

The average waiting time for public housing in Hong Kong has climbed to 5.8 years, the longest it has been in more than two decades. As a result, as many as 226,000 people have no choice but to live in poorly maintained subdivided flats, often in rundown buildings, while they wait.