The Hong Kong government is likely to pay about HK$1 billion (US$129 million) in compensation to rail giant MTR Corporation to make up for massive losses on the city's high-speed cross-border rail link with mainland China.

The Covid-19 pandemic forced the closure of the rail link for most of this year, resulting in revenue losses exceeding HK$2.2 billion in ticket sales and rental income at its West Kowloon terminus.

The much-hyped rail connection cost HK$84.4 billion and opened in September 2018, but saw daily ridership fall from 53,000 in 2018 to 46,400 last year, far short of the government's projections of 80,100.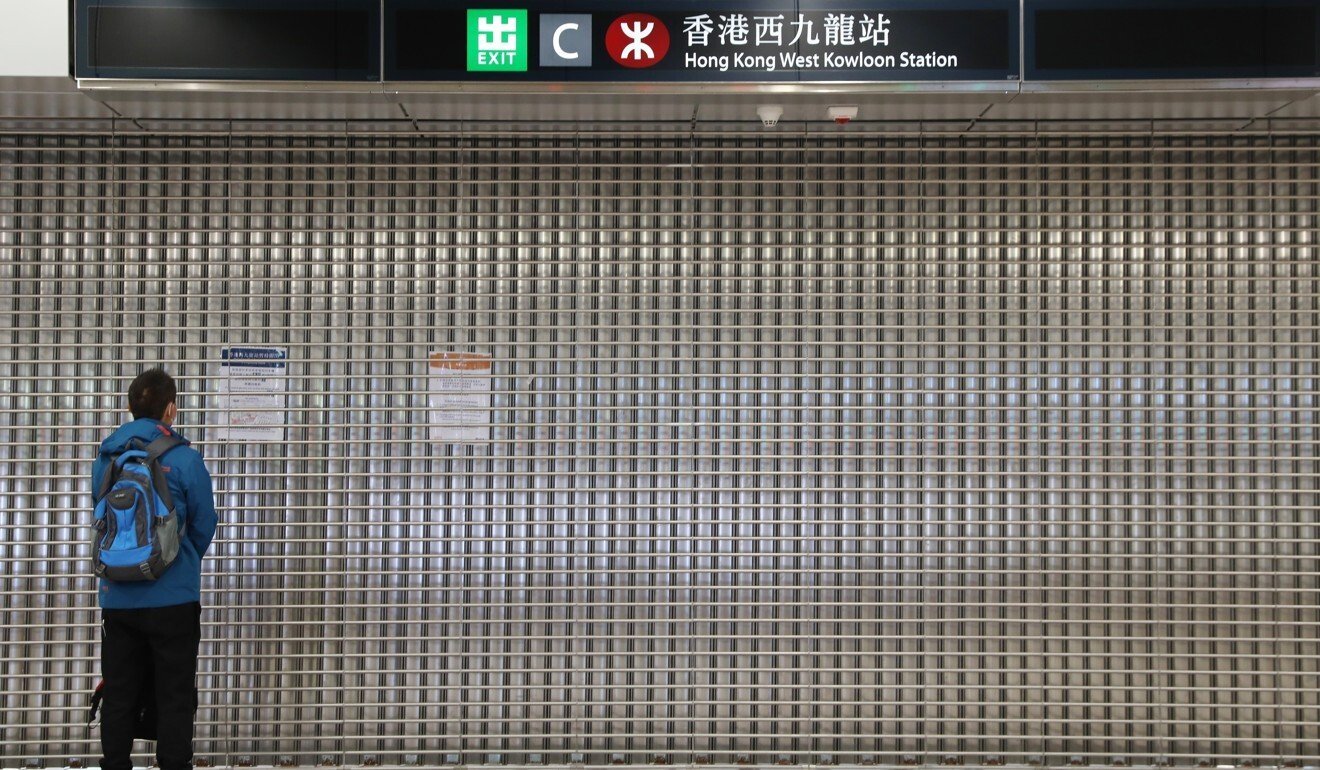 A commuter reads the notice on the gate at the closed West Kowloon station.

Last year it posted a revenue of almost HK$2.1 billion with a total ridership of 16.9 million, and rental revenue of an estimated HK$350 million, according to its annual report.

The rail link's 26km Hong Kong stretch joins a mainland section that connects the city to 58 destinations across China. It cuts travelling time to just 19 minutes to Shenzhen and 47 minutes to Guangzhou in Guangdong province.

Before it opened in 2018, Hong Kong transport minister Frank Chan Fan was confident the rail link would be profitable from day one, and would not incur losses.

The service was affected last year by the sharp drop in the number of mainland visitors following months of anti-government protests in Hong Kong. The pandemic has kept the rail link closed since late January and likely through to the year end.

Hong Kong's new high-speed rail link to mainland China starts trials


A spokeswoman of MTR Corp said during the shutdown, all shops and restaurants at the station had to close and tenants had their rents waived. There are about 30 outlets, including duty-free shops, a Starbucks cafe, a Tim Ho Wan restaurant, a Sa Sa Boutique, and a Mannings health and beauty store.

Some staff have remained at the terminus for regular security and maintenance work, while others were deployed to other MTR stations.

Taiwanese restaurant Chun Shui Tong is among tenants at the terminus that have had their rents waived, but said its losses were still piling up. A spokeswoman said: "As to compensation for our loss of business, we will discuss it further with MTR Corp."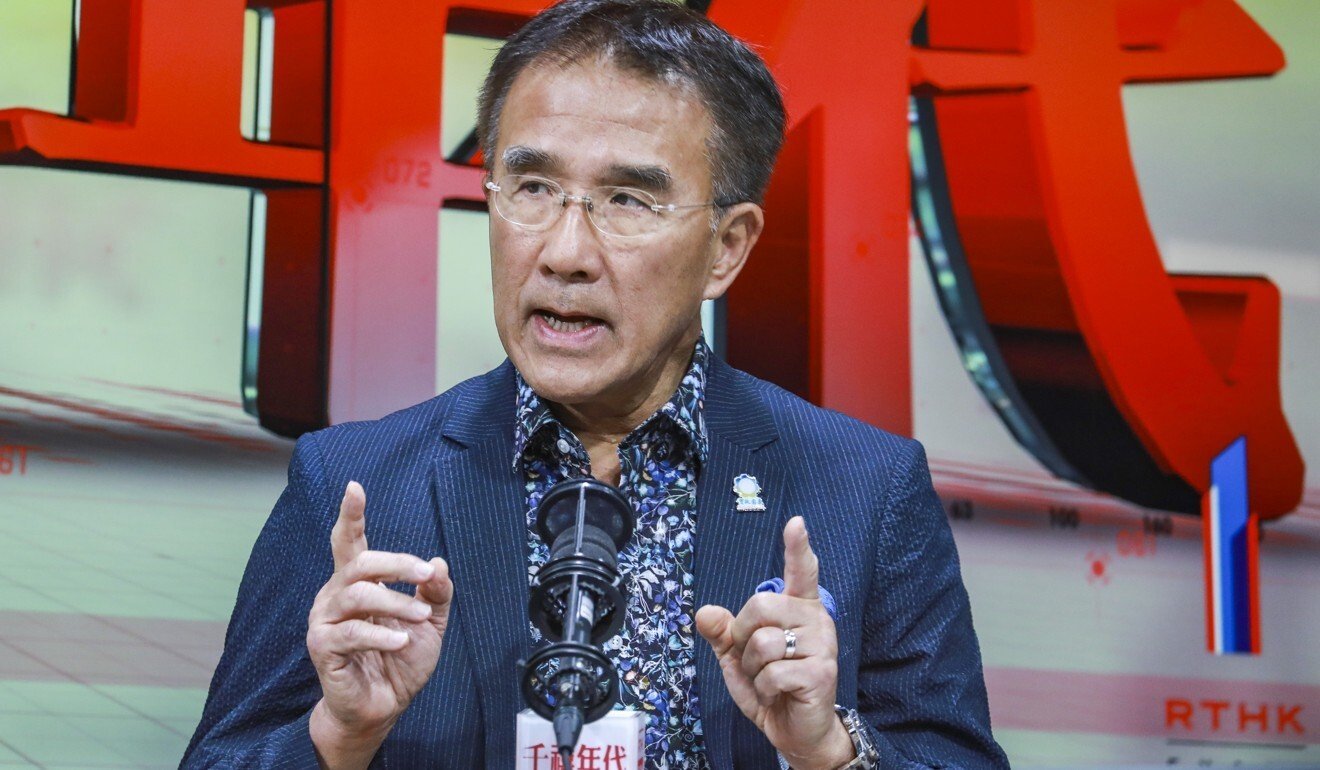 Lawmaker Michael Tien.

Lawmaker Michael Tien Puk-sun, former chairman of the Kowloon-Canton Railway Corporation (KCRC), estimated that the government would have to fork out about HK$1 billion to compensate MTR Corp under the operating agreement.

The rail operator, 75 per cent owned by the government, is supposed to pay KCRC, which is wholly government-owned, HK$2.7 billion over 10 years for the right to operate the rail link.

Under a profit/risk-sharing mechanism, KCRC steps in if the difference between projected and actual passenger flows exceeds 15 per cent, by absorbing 70 per cent of losses incurred, or 70 per cent of profits earned.

"From what I know, the projected daily ridership is 40,000 and when it falls by 15 per cent to 34,000 a day, it will trigger the risk-sharing arrangement," Tien said.

"It means the government needs to pay MTR Corp 70 per cent of the loss of revenue for about 11 months. So the government needs to pay MTR Corp about HK$1 billion for part of the losses incurred for the high-speed rail. That's too bad."

A spokeswoman for the Transport and Housing Bureau said the mechanism was calculated according to the calendar year and the time frame had not ended yet.

But she added: "As the express rail link has suspended service for more than eight months since January 30, 2020, it is estimated that KCRC should bear part of the risk under the mechanism."

MTR Corp and KCRC would discuss the payment at a later date, she said, depending on how the Covid-19 situation developed, and when the rail link's services could resume.

Quentin Cheng Hin-kei, spokesman for commuter concern group Public Transport Research Team, said he expected MTR Corp to continue suffering losses from the express rail link, with the government having to subsidise its operation even after the health crisis ended.

"This is a financial abyss," he said of the rail link, which he considered unnecessary. "From day one I've held a dim view of its prospects as the high-speed rail link is not an attractive option for crossing the border."

Hong Kong Federation of Railway Trade Unions vice-chairman Tam Kin-chiu said MTR management had promised to consult and communicate with unions early if any plans affected staff welfare.

Noting that the rail link was meant to forge closer integration between Hong Kong and the mainland, he said: "Now tourism has come to a complete standstill, nobody knows when visitors will come back."