Everyone aged 18 and over can apply for a £100 "spend local" card to use in shops before the end of November.

There were problems with the application page on the NI Direct site after it opened on Monday morning.

Economy Minister Gordon Lyons said "not everybody has to rush at once" to it.

Some people complained on social media that the website had crashed on them while others said they had not received a verification message after entering their email address.

Speaking to BBC News NI's Evening Extra programme on Monday, Mr Lyons acknowledged there was "huge demand".

By Monday evening, there had been 475,081 requests for an applications link, 200,994 links issued and almost 97,000 applications completed, he said.

Mr Lyons said the verification messages were being sent "in a staged process just to make sure the website isn't overwhelmed all at once".

He added that almost 15% of the population had started their applications.

"There is a card available for everyone that is eligible so I would encourage people to apply for that over the coming weeks," he said.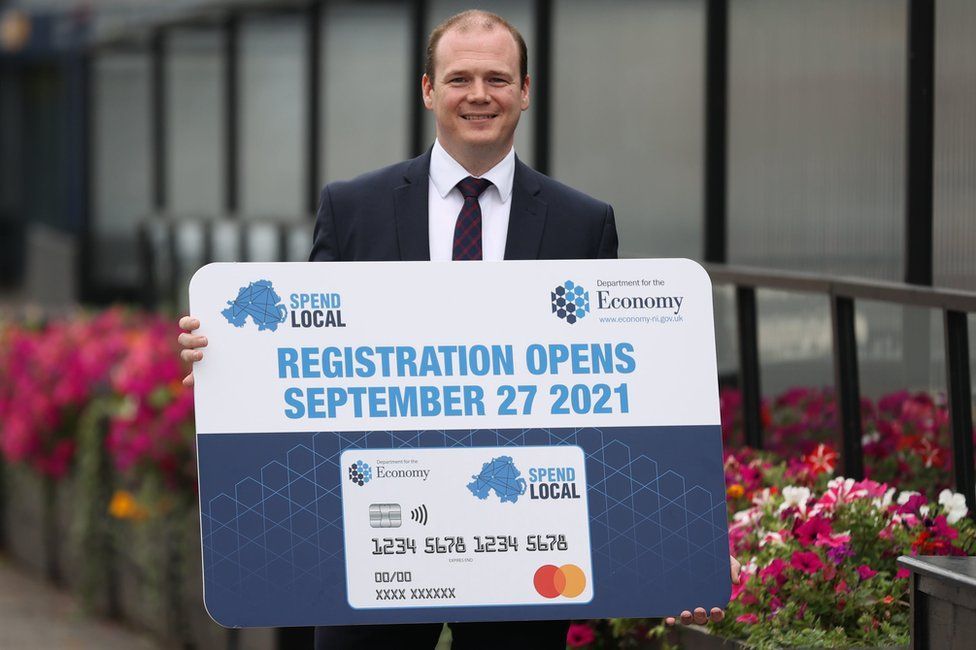 The cards are expected to arrive between seven and 10 days after you apply.

They can be used in any shop with a card machine but cannot be used online or for gambling or legal services like penalties.

A phone application service will open on 11 October for anyone who does not have access to the internet.

The online and phone application processes will remain open until 25 October.

The £145m scheme is designed to boost activity in businesses hit hardest by the coronavirus pandemic, like non-essential retail and hospitality.

High streets and town centres were already facing a tough time before the pandemic began with the rise in online shopping.

It is hoped the voucher scheme will encourage more people to go out to shops, which could help the economic recovery.

There has been a warning, however, that fraudsters may attempt to target the scheme.

Eddie Lynch, the commissioner for older people, said there had been reports of cold callers in Newtownards attempting to scam people out of handing over their bank details after promising to help with their applications.

"We have seen this all too often over many years where people latch on to issues and try to target older people and others to scam them from their money," he said.

"It's about raising the awareness of that and making sure people are vigilant.

"If anyone does call you to help you with this scheme that you don't know, just either close the door or put down the phone."


It's finally here after almost a year - the high street voucher scheme was first suggested last November.

Timing is key for this policy in order to make sure it has the maximum economic impact.

But as we head into this winter, the wider economic conditions mean consumers are facing a "cost-of-living crunch".

Things like rising energy bills as well as an end to both the furlough scheme and uplift in universal credit mean many consumers won't be able to afford to spend their £100 on a treat.

They may instead be forced to spend it on essentials, for example a weekly grocery shop in one of the big supermarkets which were never forced to close.

The scheme's success will depend on how and where shoppers choose to spend their £100.

Linda McHenry, who owns a women's clothes shop in Ballymoney, County Antrim, said she hoped people would think of the card as a bonus.

"Support your local independent shops - this is their dream, it's their livelihood," she said.

"Come out and experience again what it's like to physically shop for the day."

Some businesses are already working on incentives and offers to try to encourage people to choose to spend with them.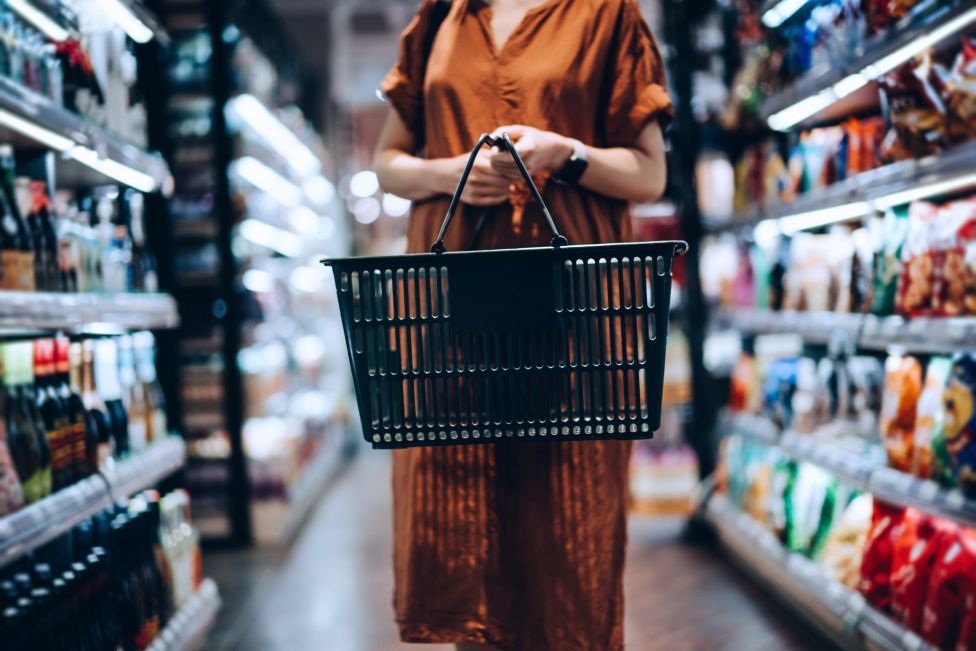 For example, one electronics retailer is already offering customers an additional 10% discount.

Shop owner Andy Kilpatrick said: "We want to help shoppers make their voucher go that little bit further.

"We appreciate it's also tough times for people out there looking for Christmas presents and things so by giving an extra 10% that could help improve people's shopping budgets."

'Everybody loves a wee bit of shopping'

President of Ballymoney Chamber of Commerce Winifred Mellett said the town's independent retailers were providing "brilliant promotions".

"I'm not going to tell you what they are at the moment because we are going to wait for a few days and then surprise everybody," she said.

Ms Mellett also owns a women's clothes shop in the town, and has worked on the shop floor for decades.

"We felt that shoppers were drifting away from independent shops and now, all of a sudden, they are coming back and that's a feeling that's come from Covid," she said.

"If they don't come and support independents there won't be any and what would the high street be like?

"Everybody loves a wee bit of shopping."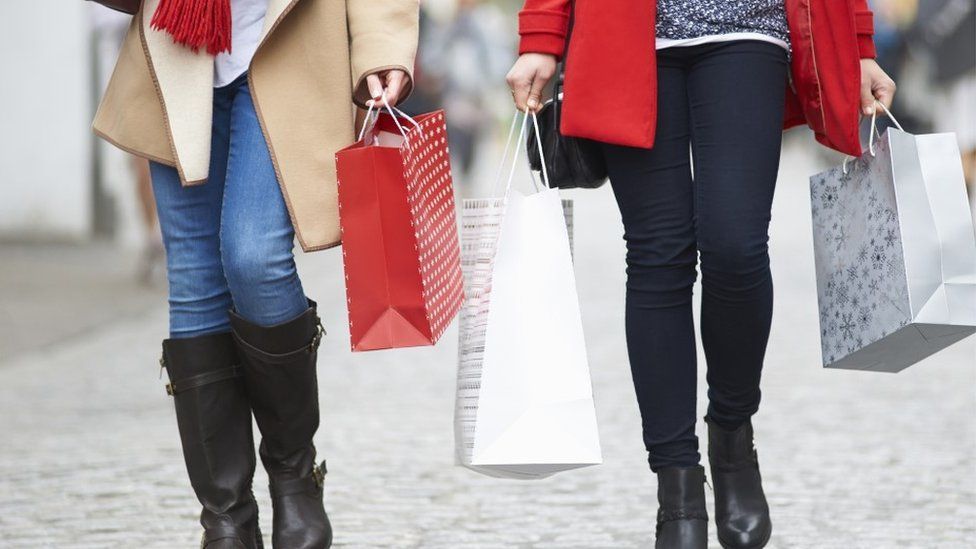 Londonderry Chamber of Commerce chief, Paul Clancy, said the voucher scheme has been "badly needed".

"It is great to have a real positive story for the High Street, to get people back on the High Street and increase the footfall.

"We would love to see it spent in the local, smaller shops that have really struggled, that would be great. But at the end of the day money going back anywhere into the local economy is good for everybody," he said.

The trade organisation Retail NI has urged shoppers to spend their voucher cards in locally-owned, independent shops.

Its chief executive Glyn Roberts also expressed some concern that the online portal could be overwhelmed if everyone tries to apply as soon as it opens to the public.

"With a scheme of this ambition and size we are bound to experience some problems and would urge shoppers to be patient," he said.

"If people can wait a few days before making their application, hopefully we can avoid any delays or problems with a rush on the online portal and they will receive their voucher on a timely basis."

Mr Roberts also said that 70p in every £1 spent with an independent retailer "is recycled around the economy, supporting local producers and manufacturers".

"As the scheme opens and consumers are thinking about how to spend their voucher, we would strongly encourage them to use with local independent retailers," he added.

Aodhán Connolly, director of the Northern Ireland Retail Consortium, said the voucher scheme would provide a "welcome boost" during a "lull time in retail and hospitality".

"For me, the main thing about this is to get people back on the high streets, to get them to rediscover the high streets and actually one of the knock-ons from this is that people can see it is safe and welcoming to return to high streets across Northern Ireland," he told BBC News NI.

"As long as they are spending it on bricks and mortar retail, that's all that we can ask."