Hong Kong's shops have become more polarised during the coronavirus crisis, say industry players. Those selling fresh produce are doing a roaring trade while other high-street retailers struggle amid a near-total lack of tourists.

Shops selling fresh meat, fish and other perishable goods – the kind of produce available in wet markets – are thriving. Because of social distancing measures and a previous ban on restaurant dining in the evenings, more people have turned to buying groceries and cooking for themselves, driving up sales at these stores.

Meanwhile, stores selling clothes, watches and jewellery have suffered a massive downturn in sales, particularly those in tourist districts as border restrictions have cut visitor arrivals to virtually nothing.

"Under the pandemic, the shop market is now in heaven and hell, more polarised than at any time before," said Edwin Lee, founder and chief executive of Bridgeway Prime Shop Fund Management. "Strips accommodating wet markets and cheap snacks in neighbourhoods are also seeing record high [prices for shops]."

The diverging prices of retail properties reflect the vastly different fortunes of the businesses inside.

A shop selling fresh fish at the Hop Yick Plaza in Yuen Long changed hands for HK$25 million (US$3.23 million) in late August. The price per sq ft at HK$92,593 was a record for a market produce shop, said Lee.

In contrast, other types of retail premises such as restaurants and garages are less sought after and incurred losses in at least nine transactions in August. That is a phenomenon not seen before, according to Lee.


Hong Kong third wave
Tracking the spread of local Covid-19 cases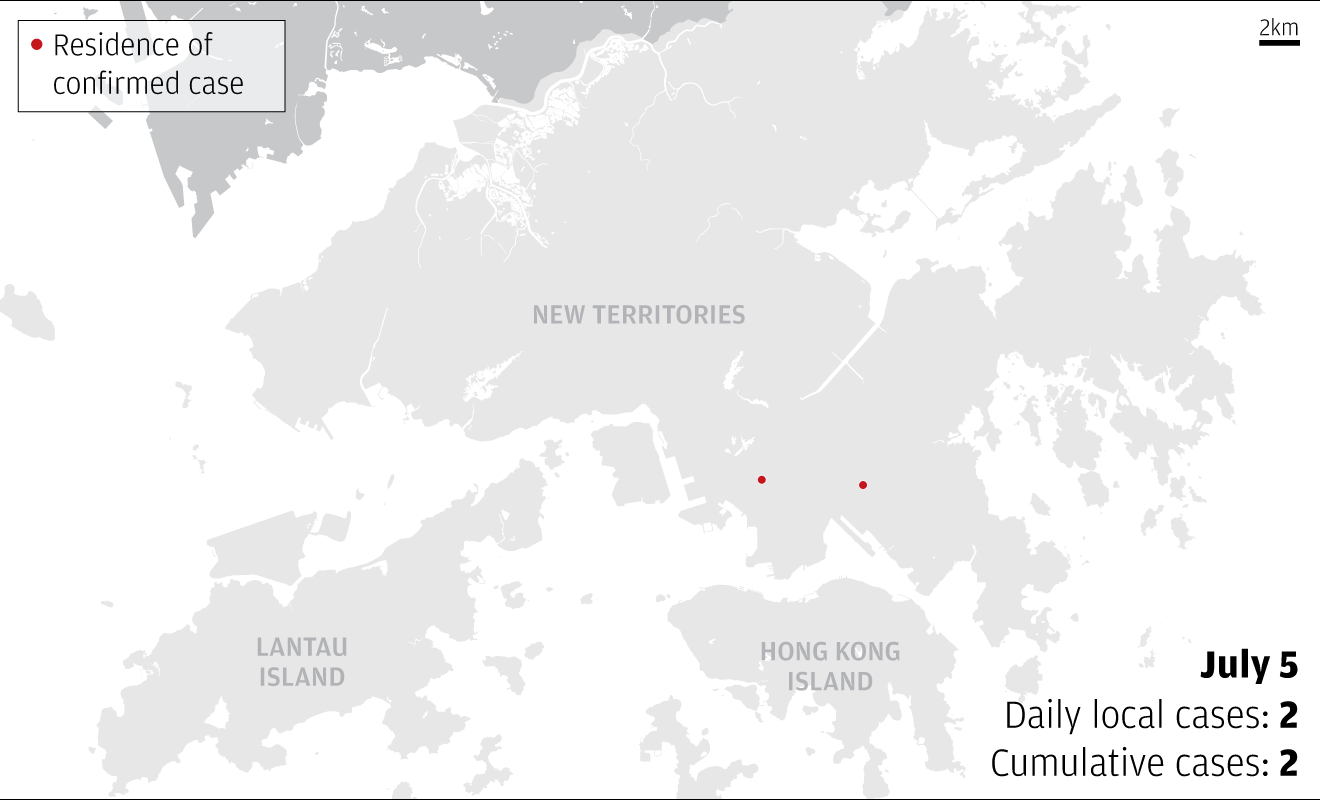 The owner of a vacant shop measuring 1,200 sq ft at the Max Share Centre in North Point sold it for HK$48 million in late July, incurring a loss of HK$17 million, or nearly HK$20 million including taxes and commission. That is a record loss for a shop in King's Road, said Lee.

Lee warned that it would be "stupid" to buy fresh produce shops at peak prices now.

"When social distancing rules are relaxed, people will go out to have meals and buy less groceries," he said. "Wet market does not need licenses so [tenants] could expand or close existing shops easily once rent increases."

When the pandemic eases, consumers will return to other types of shops, Lee added, and the rents and prices of wet market-style shops will drop. Fresh produce shops are also facing the threat of online retail.

Lee said the landscape of shop ownership has changed, as the pandemic has tipped the balance in favour of supermarkets and other types of non-restaurant food vendor.

For instance, Kai Bo Food Supermarket and its owner bought at least four shops across the city this year worth a total of HK$398 million from owners including Bank of East Asia and Bonjour, a cosmetics chain.

Investors related to Tai Hing Group sold a premises in Mong Kok housing its local restaurant, Men Wah Bing Teng, in early July for HK$49 million, incurring a loss of HK$2.5 million. Bonjour's vice-chairman Wilson Ip and his wife sold several properties at a loss.

"This is an industry issue. Wet markets and supermarkets have the best business," said Tony Lo, director of shops at Midland IC&I. "At this time, every industry is difficult, be it catering or retail."