In 2001, Katie de Tilly opened an art gallery in an alleyway abutting the grim walls of Victoria Prison in Hong Kong's Central district.

She started out introducing mainland Chinese artists such as Wang Keping to mostly Western expatriate collectors. Today her gallery, 10 Chancery Lane, has become a mainstay of the city's art scene with a formidable roster of artists from Hong Kong, Southeast Asia, Australia and beyond.

The same year, Henry Auyeung and his wife, Jennifer Ho (then his girlfriend), opened Grotto Fine Art to show exclusively the works of Hong Kong contemporary artists. There wasn't a great deal of demand for Hong Kong art back then, and so a small space in an office building in Central sufficed.

With the two galleries celebrating their 20th anniversary this year, their owners recalled for the Post the enormous changes that have taken place in the Hong Kong art scene as it prepares for further change with the opening of the M+ museum in West Kowloon, which will bring more opportunities for Hong Kong artists to have their work exhibited.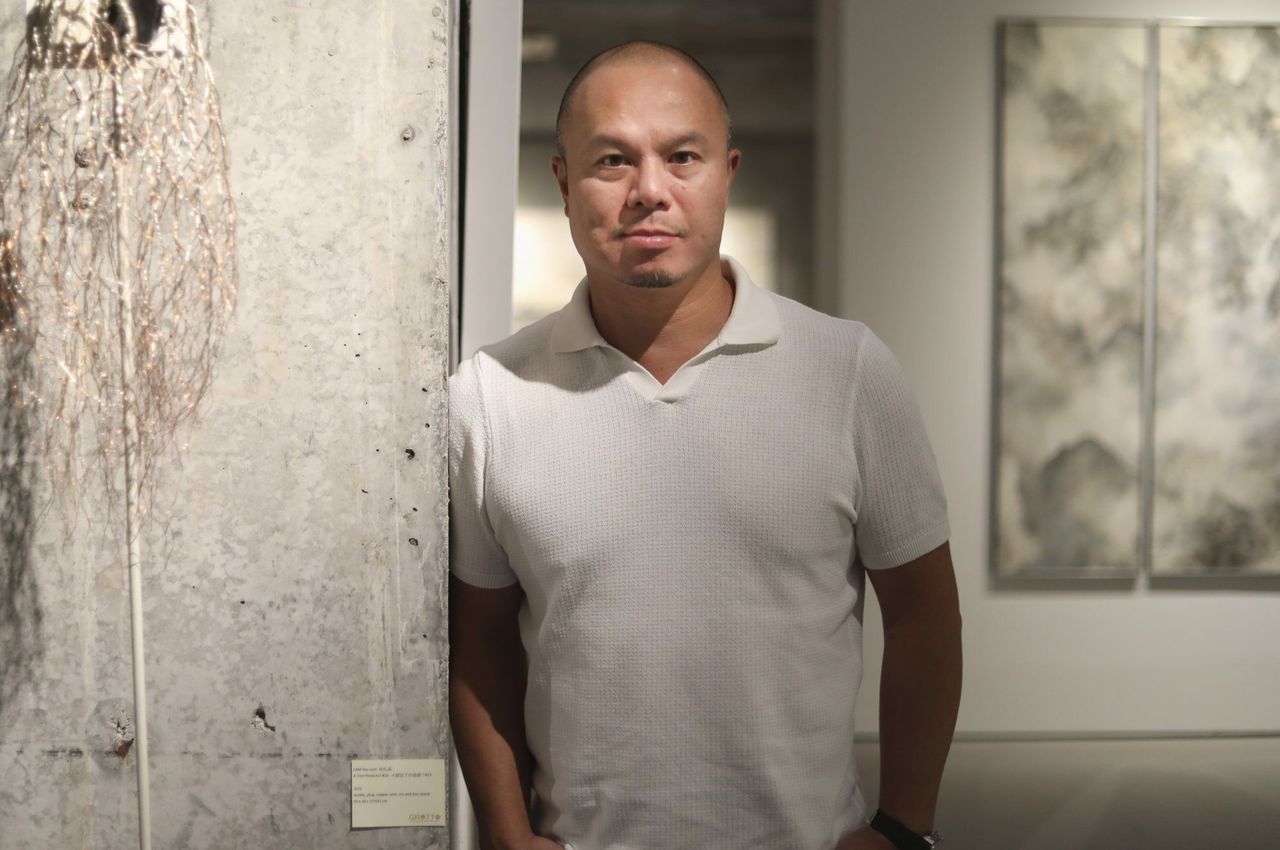 Henry Auyeung at Grotto Fine Art in Shau Kei Wan.

De Tilly remembers well the scene's heady early days. "Hong Kong was an exciting place to be in the '90s, it was so different, the art scene was just starting to happen," she recalls.

The Californian – whose gallery now abuts Tai Kwun, the centre for heritage and the arts that occupies the former Victoria Prison and adjoining former police station – once aspired to become an artist herself. She moved to Hong Kong in 1994 when her husband had a job in finance in the city.

De Tilly started introducing works by an artist friend in the United States to collectors in Hong Kong, and later had the chance to organise an exhibition for a Chinese artist at the China Club, a members-only club in Central.

When she and a friend came across an empty shop space in Chancery Lane, they decided to open an art gallery together. The friend left Hong Kong a few months later and she was left with the gallery.

"I didn't expect us to make it to 20 years," she says. Along the way she has seen the Hong Kong art market grow and diversify.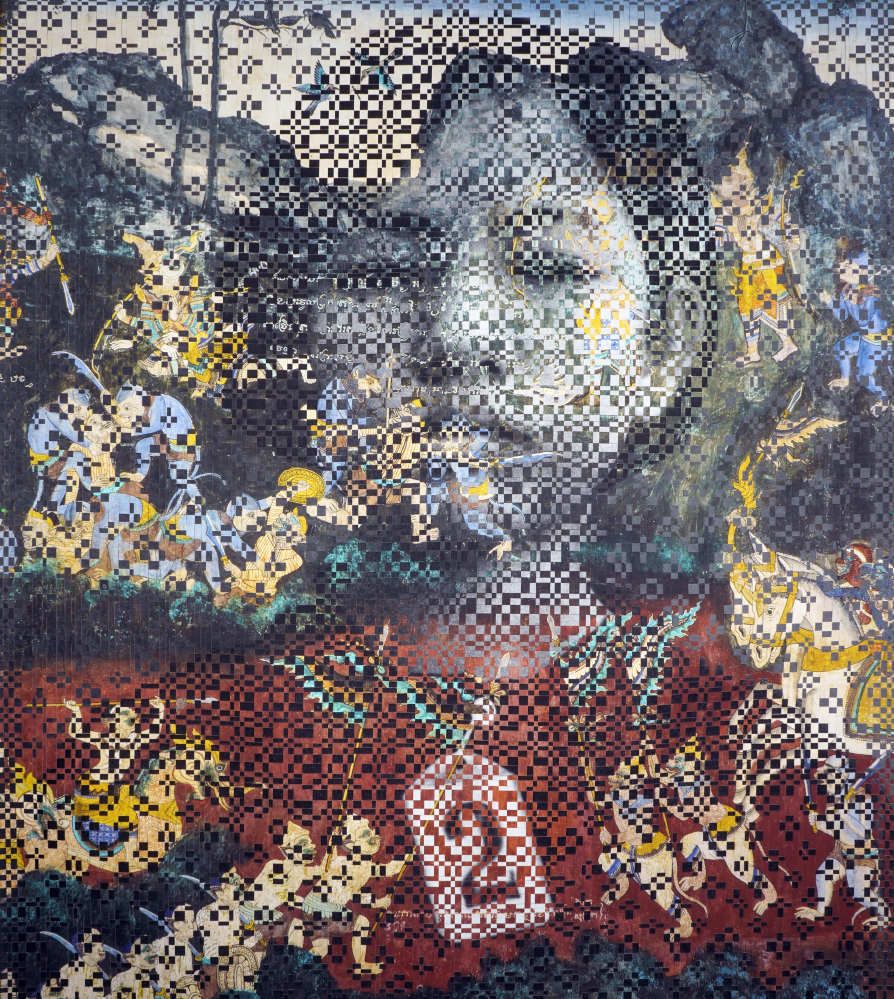 Dinh Q Le's Khmer Reamker (2021) at 10 Chancery Lane Gallery.

Artists' subjects and methods change constantly, whatever their medium. Now there is a new challenge for them and the galleries that show their work: the national security law that China imposed on Hong Kong.

The law, which went into effect on June 30, 2020, bans secession, subversion, terrorism, and collusion with a foreign country or external elements to endanger national security.

While it does not specifically mention the arts, the law has led to a change in the film censorship ordinance to allow the government to ban screenings of films deemed a danger to "national security" – including those previously approved by censors – and to Hong Kong's new M+ Museum of visual culture removing from its website images of some artworks.

De Tilly says Hong Kong artists are exercising self-censorship by finding more abstract and less straightforward ways to express their political views. For his part, Auyeung at Grotto Fine Art says: "Artists are worried but not particularly afraid because I think the law is vague and not targeting us."

Auyeung says he doesn't shy away from selecting works that have political undertones. But there are times when he has drawn the line. He has had to refuse exhibition proposals by artists the gallery had a long relationship with because they were "simply propaganda" and were "inciting hatred".

"So I said no way. Not that I was frightened. It's just that I don't think it is the artists' role to make propaganda. I don't mind artwork having political views, but the art must come first. It can't just be venting. If it's that, it belongs to the history museum," he says.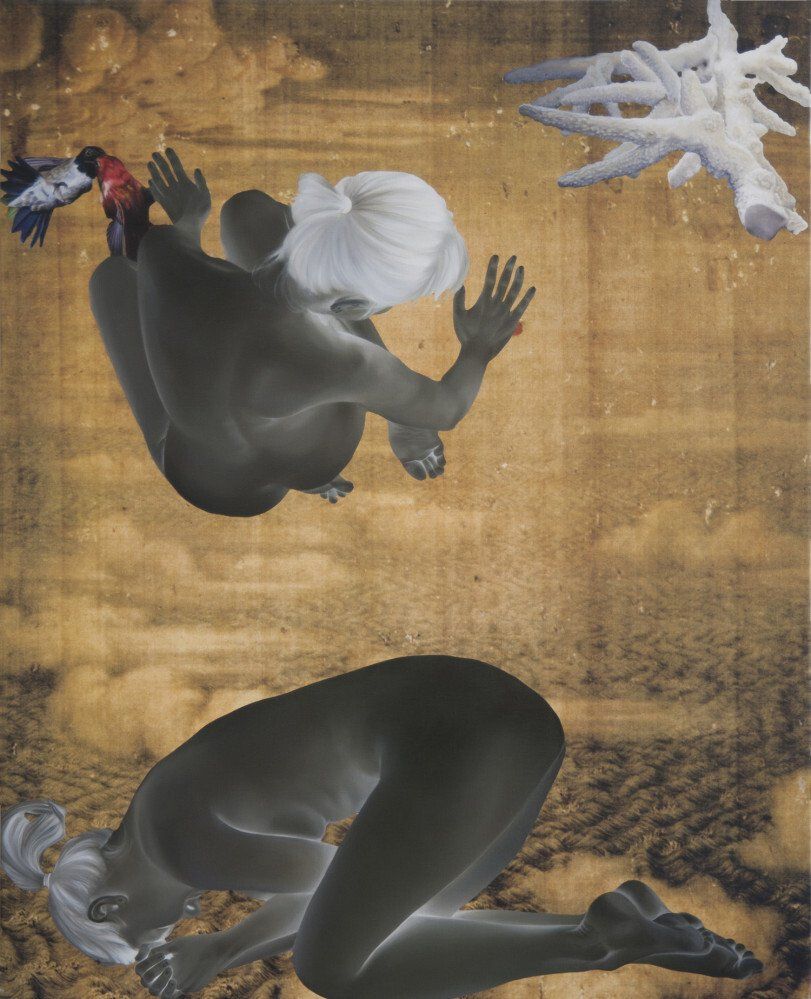 John Young's Ocean's Edge IV at 10 Chancery Lane Gallery.

Since the law came into force, the gallery has shown works by Bouie Choi Yuk-kuen and Chan Kwan-lok, two socially and politically aware artists. Auyeung says their pieces show "strong social grievances but are also good artwork".

He expects Hong Kong to adjust to changes in the laws governing freedom of expression. "Hong Kong has always changed a lot," he says, referring to the outbreak of Sars (severe acute respiratory syndrome) and the proposed legislation of the controversial Article 23 of the Basic Law (to safeguard national security), both in 2003; as well as the global financial crisis in 2008.

"Hong Kong changes quickly and things deteriorate quickly, but it also recovers quickly," Auyeung says.

De Tilly says the art world is "fast-paced" and evolves constantly. "Everything in art is a reflection of what society is doing," she says. At the moment, she is excited about Hong Kong's flourishing digital art scene, including non-fungible tokens and the growing demand for virtual art.

10 Chancery Lane will celebrate its 20th anniversary with an exhibition called "Love in the Dream" featuring 44 artists from across Asia. It will be divided into five spaces.

Among its contemporary Chinese works will be art by Ma Desheng and Huang Rui, including Huang's most important work, Guitar Story. Sculptures spanning 40 years by Wang Keping will feature.

A 1995 collaborative work by Zhang Huan and Cang Xin called To add one metre to an anonymous mountain will also be displayed. The artwork depicts several artists lying naked one on top of the other to "add" one metre to the summit of Miaofeng Mountain on the outskirts of Beijing. It was inspired by an old Chinese proverb suggesting that beyond every hill is a higher one to climb.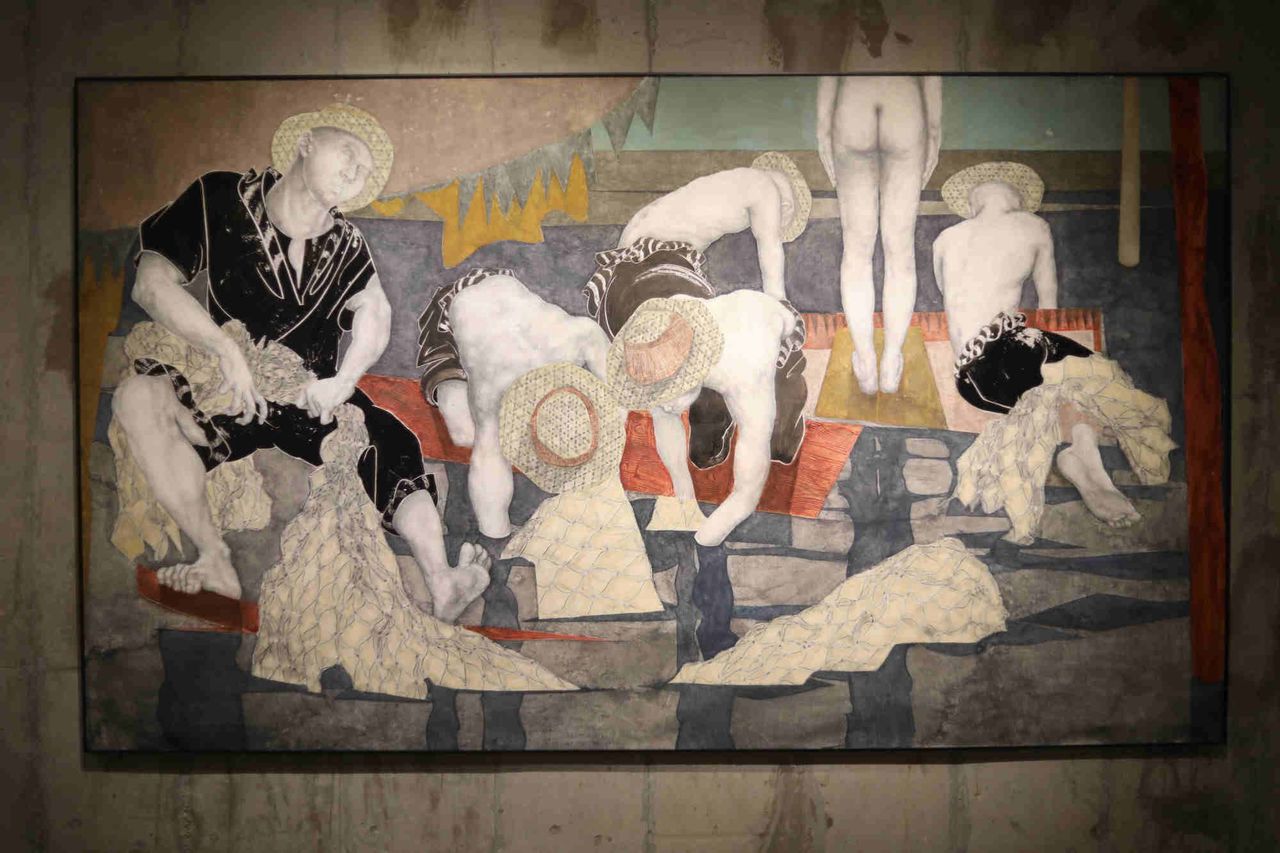 Fishermen by XIe Chengxuan at Grotto Fine Art.

Hong Kong artist Kwok Mang-ho (aka Frog King) will have an immersive art installation in a bathroom. Vietnamese artist Dinh Q Le will show a photographic weaving at a size and scale he has not tried before.

For Grotto Fine Art's 20th anniversary exhibition, which took place in October, Auyeung staged a group show featuring 20 artists. Many of those he has worked with have gone from being graduate students to acclaimed Hong Kong artists, such as ceramicist Fiona Wong Lai-ching and contemporary visual artist Warren Leung Chi-wo.

Since mid-2020 the gallery has occupied a 3,000-plus sq ft space intended for a retail tenant at the bottom of a residential block in Shau Kei Wan, in the east of Hong Kong Island, far from the usual gallery clusters in Central and Wong Chuk Hang. The building was erected by his wife's family on the site of the family home.

"2020 was a hard year for retail because of Covid-19. So we decided to use this space for our gallery expansion," Auyeung says.

Shau Kei Wan has an organic, local feel, he says, and while it is considered a "gentrified" neighbourhood it is very different from the westernised suburbs of Kennedy Town and Sai Ying Pun.

Auyeung says large spaces to exhibit art are important, and so is having a sufficient number of art schools and choice of art courses to study.

Since he and De Tilly opened their galleries, the number of art collectors in Hong Kong has increased dramatically. Once the typical buyer was an expat banker in their 30s or 40s. Today, many Hong Kong collectors buy works by local artists.

Auyeung says Hongkongers don't buy Hong Kong art for nationalistic reasons, but because it has its own appeal. "It also goes without saying that Hong Kong art is relatively affordable," he adds.

10 Chancery Lane Gallery "Love in the Dream" Exhibition November 5 – January 28