The government announced yesterday that it will no longer instruct people to work at home from 19 July.

But firms spoken to by the BBC said they did not plan to bring all staff back to the office.

Many businesses said they will opt for a staggered approach for employees.

Deloitte said it will increase the number of staff allowed to work in its offices to 50% capacity from next week.

But the accountancy firm expects that level to stay in place until September.

NatWest said that it will bring staff back to the office from 19 July but it will only be a small number of "priority workers".
Insurance group Aviva said it expects "to see more of our people returning". But a spokesman said that "the vast majority of people at Aviva want to work flexibly in future" and employees will combine going into the office with working from home.

On Monday, Prime Minister Boris Johnson confirmed that final restrictions aimed at stopping the spread of Covid will be lifted in England from 19 July, including the guidance on office working.

But the government said that it "would expect and recommend a gradual return" of workers to offices "over the summer".

Deloitte currently operates its offices at 30% capacity and employees have to book desks. A spokeswoman for the firm said it had always intended to take a "gradual approach" to moving staff back to its sites.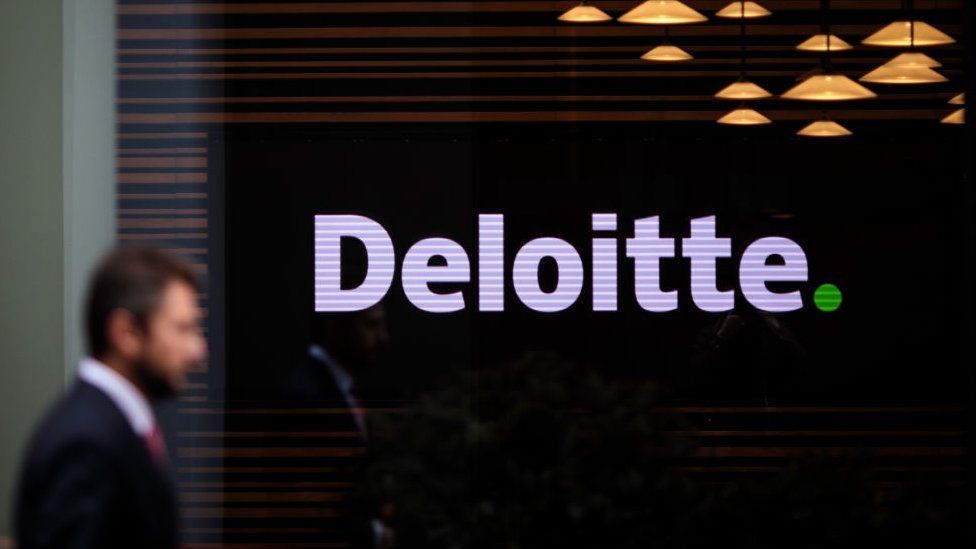 It estimates that it will take between six and eight weeks to prepare its offices to deal with 100% capacity which it expects to reach in September.

NatWest said a "very small number of people" will be invited back to its offices in England from Monday for roles "that can't really be done from home". These include market traders as well as people who work in NatWest's treasury department and roles where employees need to meet clients.

It also said "people who would rather work in the office for wellbeing reasons" can return to its sites from Monday.

Accountancy firm KPMG has allowed people to work from its offices if they made a request to their manager.

'Four-day fortnight'

From next week, they will no longer need permission to do so but the firm has also introduced a "four-day fortnight" hybrid model of working. It means that KPMG employees spend four days working in the office and the rest of the fortnight either at home or at client sites.

"It makes sense that the order to work from home if possible is removed at this stage," said Confederation of British Industry policy director, Michael Fell. "The reality is that many firms are well-advanced in their plans and are proceeding with hybrid working models, just as the government advises.

Roger Barker, policy director of the Institute of Directors (IoD) industry group, said: "Businesses across the country will welcome the opportunity to begin to return to relative normality from next week."

However, he criticised the government for failing to provide adequate guidance on areas such as wearing face masks which, from Monday, will cease to be mandatory but will be recommended.

Dr Barker said there has been "real frustration about the mixed messages" businesses have been receiving from the government.

"The latest guidance has shifted the responsibility from the government to businesses by removing mandatory rules on things like face masks and replacing them with voluntary recommendations," he said. "Whilst it is right that companies should be allowed to take decisions based on their own unique circumstances, it is vital that government provides businesses with best practice in developing their own policies."