Only about 200 of some 5,000 Hong Kong kindergartens, tutorial centres and schools intend to bring back all pupils for in-person classes from Monday by meeting a government condition to have staff undergo regular Covid-19 screening, according to the Education Bureau.

Latest figures provided by the bureau on Friday showed about 100 of those that applied for full resumption were private tutorial schools, while most of the rest were kindergartens, with more schools expected to apply over the coming week.

The figures, however, mean only about 4 per cent of the city's schools were planning for a full resumption. Official data shows there were about 1,000 kindergartens, 1,100 primary and secondary schools and 2,700 private tutorial centres last year.

Earlier this month, Secretary for Education Kevin Yeung Yun-hung said that rules on in-person classes would be relaxed, allowing all schools to bring back on campus up to one-third instead of one-sixth of the total student population after the Lunar New Year holiday in mid-February.

Face-to-face classes at Hong Kong schools were suspended from early December amid the fourth wave of Covid-19 infections, after only resuming for about two months.

But schools could opt for a full half-day resumption if all staff had been tested for coronavirus before classes resume and every two weeks after that.

There was a backlash from many school heads and teachers, with at least two surveys reflecting overwhelming concerns on issues such as the feasibility and scientific basis for having all staff tested regularly.

"Some kindergartens have asked their teachers to take the virus test themselves before a certain deadline, while some others took a centralised method to collect teachers' specimen and submit them to collection points," Autumn Lai Ka-wai, external vice-chairwoman of the 200-member Hong Kong Early Childhood Educators' Union, said.

A check by the group this week among its members found at least 91 kindergartens and nursery schools intended to resume face-to-face classes in full with all staff getting tested, but Lai said some teachers claimed there had been a lack of consultation by management on this issue.

"The pressure among teachers was that management did not ask for their opinion beforehand," she said. "Teachers also did not know if there might be any retributions if they refused to take the test, which could affect class resumption plans."

Hong Kong Education Centres' Union, which represents more than 1,800 tutorial centres including playgroups, drawing studios and schools offering interest classes, said some tutorial schools were facing difficulties in getting all staff tested.

"There are administrative difficulties," Yam Wai-ho, its spokesman, said. "Tutorial centres which are of a smaller scale might be able to meet the conditions easier … but those with [more staff] are facing relatively more challenges."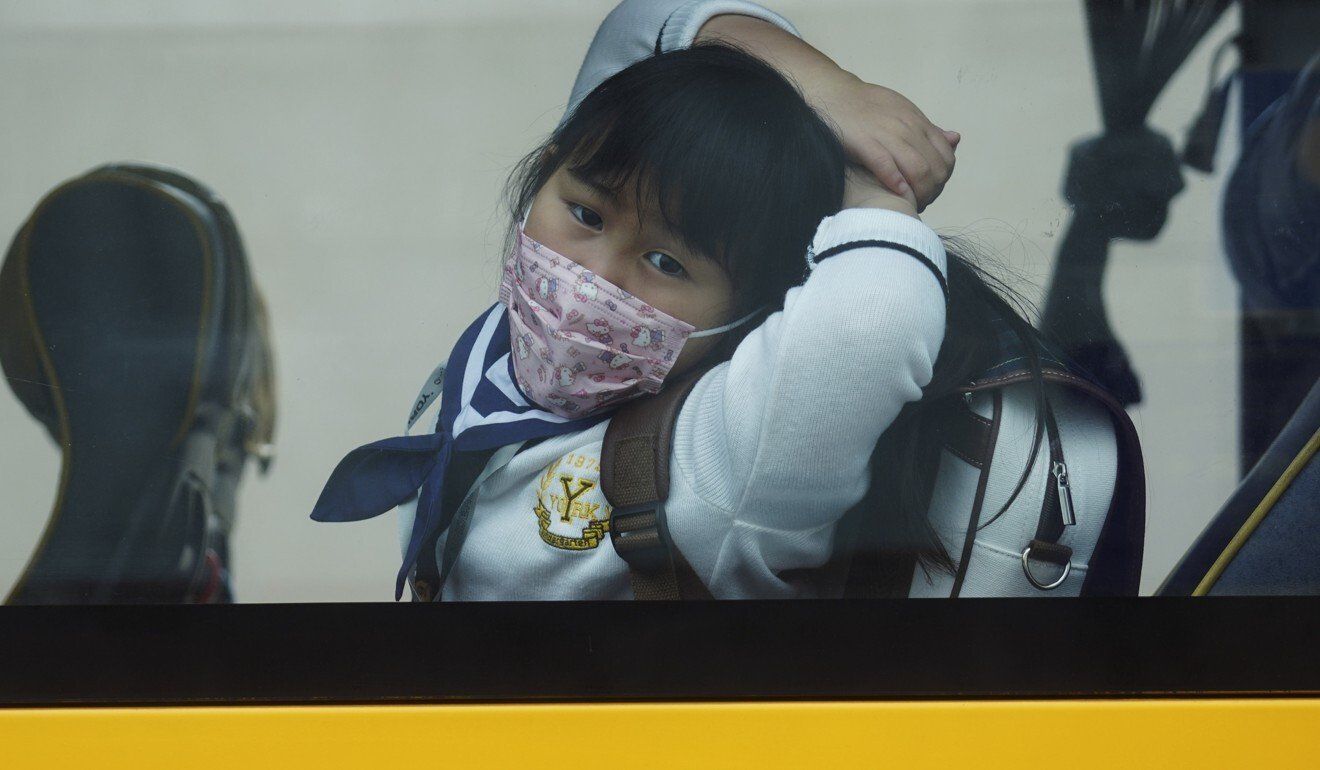 Schools are slowly working on bringing all pupils back into the classroom.

Yam hoped the pandemic situation could further ease over the coming days so schools could bring back all pupils without any conditions.

Po Leung Kuk, which runs about 70 kindergartens, primary and secondary schools across the city, said in a reply they encouraged staff members to get tested, adding they aimed to resume in-person classes soon, "based on the actual situation of each school".

Yan Chai Hospital, which has 23 kindergartens, primary and secondary schools, and Yan Oi Tong, which runs 14 kindergartens and schools, both said their schools were still in discussion on whether they would bring back all students with all staff tested.

But a bureau spokesman on Friday said schools were only offered an additional option for full resumption, and were not mandated to do so. The bureau had "not set any fixed target" on teachers' testing, he said.

"Schools may communicate with stakeholders, including teachers and parents, according to school-based mechanisms," the spokesman said. "We expect some schools may need more time as they are still in the middle of the [Lunar New Year] holiday."

On Friday, three student concern groups raised concerns over health authorities' decision last week to quarantine about 130 students from Shau Kei Wan Government Secondary School after two pupils at the school were infected.

The students, all in Form Six who sat for a university entrance mock exam last month and in early February with their infected peers, were sent to two hotels.

Citing a few pupils at the school who were quarantined, the student groups said it was unreasonable that all pupils who sat for the test were sent, as many did not have any contact with the infected pair, despite health officials' concerns that some shared toilet facilities.

They also said the quarantine process had affected preparation for the Diploma of Secondary Education exams, which are expected to take place next month.

Shau Kei Wan Government Secondary School declined to comment.