The family of a Hong Kong fugitive detained in Shenzhen has dismissed a letter sent by him as an attempt by mainland Chinese authorities to "whitewash the inhumane treatment of political prisoners".

The family of Andy Li also labelled a request to his sister to give up campaigning for democracy as a "direct warning" from Beijing.

Li was arrested in Hong Kong under the national security law but attempted to flee to Taiwan along with 11 other fugitives wanted over offences tied to the anti-government movement that erupted last year.

Several other families of the detained had also received similar letters recently, according to the Save 12 HK Youths Concern Group which posted copies of some on its Facebook page last week.

They were purportedly written by the fugitives, but their relatively upbeat accounts of conditions inside the detention centre has sparked doubt over whether they were forced to write the notes against their will.

Some wrote that they were "living well" and were being "fed well", with one saying he spent his day mostly reading books and could watch TV at night.

The letter purportedly written by Hong Kong fugitive Andy Li.

Li's letter also mentioned he was "neither bullied nor beaten up by anyone" and that three meals were served every day, with hot water for showering. He wrote they had all been tested for Covid-19 and he had hired a lawyer to represent him.

He asked his sister not to "continue what you are doing".

"It is time to stop," the letter read. "I have reflected here, saw the situation more clearly and there is no future in carrying on. Take a look, I am an example, do not ever end up like your brother, by then it would be too late to regret."

The fugitives, aged 16 to 33, have not been allowed to meet their families or their preferred mainland lawyers since the Chinese coastguard arrested them on August 23 on suspicion of crossing the border illegally.

In a post on the Facebook page Andy Is Missing, set up by Li's family to draw international attention to his condition, the family said the letter was "evidence that he is alive [but] the content clearly indicates that it is written against his will".

"A direct warning to his sister to stop what she is doing suggests that the [Communist Party] perceived Andy as a bigger troublemaker, leading to even more worries regarding his current status," the post read.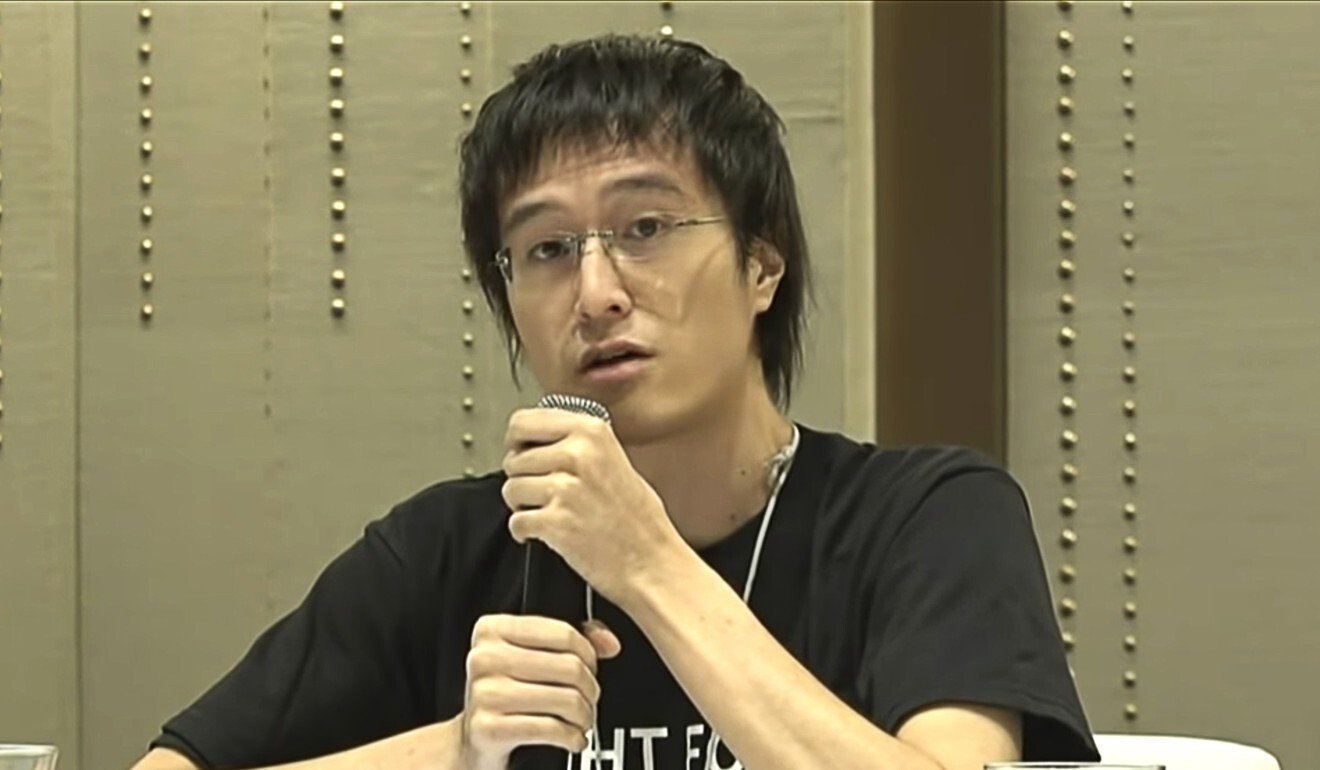 Andy Li was previously arrested in Hong Kong under the national security law.

"It could not be more obvious that the letter is part of a coordinated effort by the [party] to whitewash the inhumane treatment political prisoners receive in Chinese detention centres."

On Li's advice to his sister and his expression of regret, the family said: "These could not be his own words, and the circumstances under which he was compelled to produce such statements is very unsettling."

But the family also said: "If the [party] thinks that this could silence his sister, they have once again failed to understand what Hongkongers are fighting for."

Meanwhile, over the weekend, some relatives and supporters of the fugitives released balloons during an event calling for their return. They went to the outlying island of Kat O in northeastern Hong Kong just across Yantian in Shenzhen, and held up a banner reading "Save 12" as they released balloons with the names of the detainees.