Hong Kong and mainland Chinese authorities need to agree on the specific circumstances that will trigger the suspension of quarantine-free travel in the negotiations for reopening the border, the city's leader has said.

Chief Executive Carrie Lam Cheng Yuet-ngor also insisted on Sunday that a health code app being designed for quarantine-free travel to the mainland would not be compulsory for all Hong Kong residents.

"Our system can only apply to those who wish to cross the border, and it must be voluntary because we do not have a system for registering names and with a tracking function," she said.

Confirmation of Hong Kong's first local coronavirus infection since mid-August had not hampered border talks, added Lam, who said detailed discussions would be necessary for agreeing a framework covering the possible suspension of travel.

"I suggest [the suspension mechanism] be as concrete as possible so as to give residents mental preparation and avoid misunderstandings," she said in a television interview.

While Hong Kong did not confirm any new infections on Sunday, the Centre for Health Protection reported the case of a 54-year-old member of Cathay Pacific aircrew, who tested positive for the coronavirus upon arrival in Australia on Thursday.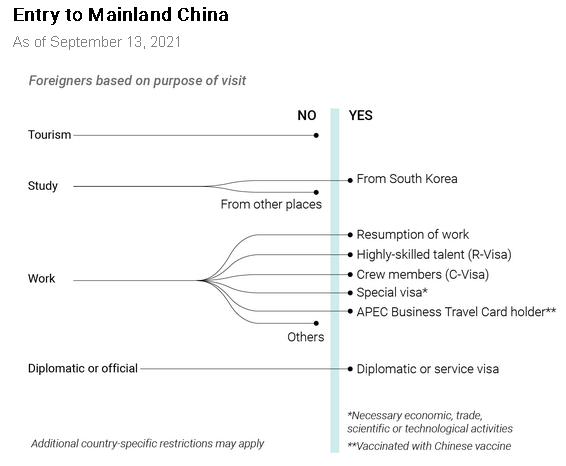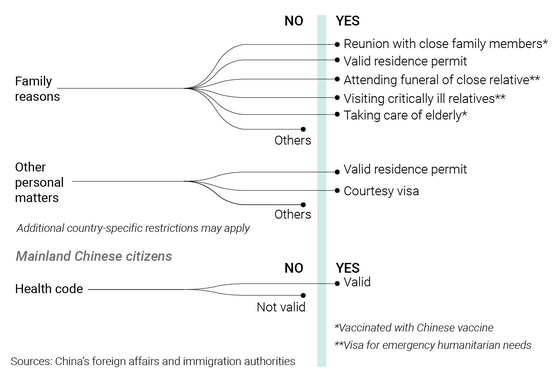 The woman tested negative in Hong Kong on Wednesday, but she returned a positive reading after travelling to Australia the following day on flight CX101. Mandatory testing has been ordered for residents who live in the same block as her in Seaview Crescent in Tung Chung.

Also on Sunday, Lam pledged to do everything possible to convince the central government that Hong Kong's Covid-19 control measures would not create a gap in the country's defences against the coronavirus. Her administration has been waiting for feedback from mainland experts since a bilateral meeting in Shenzhen last month.

Hong Kong officials were asked during those talks to increase the frequency of testing high-risk groups for the coronavirus, while stepping up quarantine requirements, contact-tracing measures and hospital discharge criteria. The mainland side also demanded more action on preventing the virus from entering the community via imported cases.

Macau's anti-pandemic strategy, which is similar to the mainland's, was suggested as a template for Hong Kong. The casino hub imposes on inbound travellers 21 to 28 days of quarantine followed by a week of self-management. It also has a QR code system indicating the Covid-19 risks posed by each person.

Quarantine-free travel between Macau and the mainland resumed in August but has since been suspended. Macau health authorities said at the outset that the scheme would be halted if the coronavirus risk level of the city increased from low to medium or high.

Beijing considers any area with one local infection medium risk, while having 10 local cases or more is considered high risk.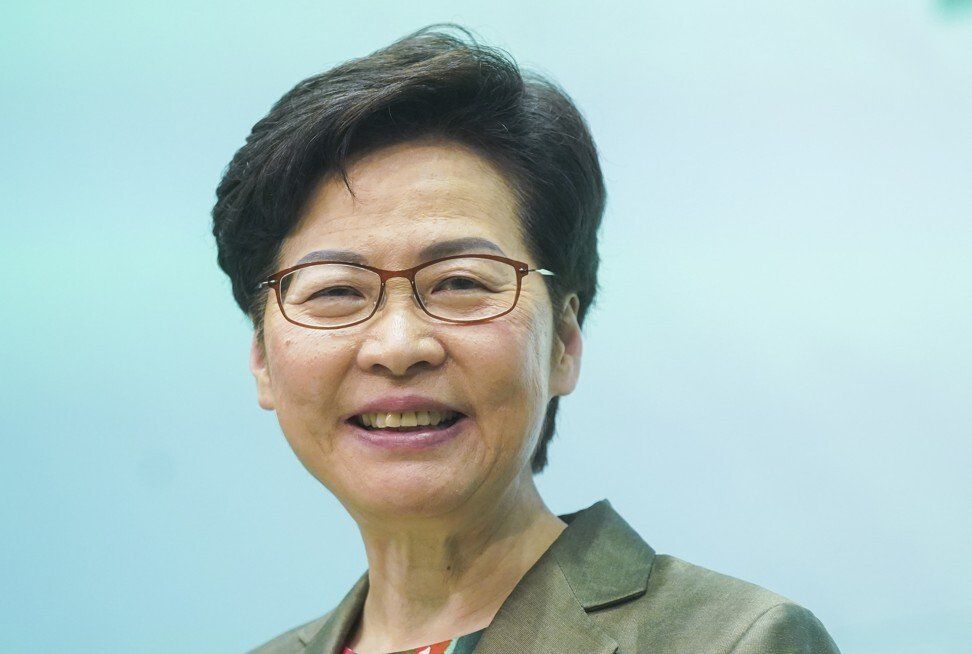 Hong Kong leader Carrie Lam.

Border crossings between Macau and Zhuhai have been suspended since September 26, following the emergence of local infections linked to the more infectious Delta variant in Macau.

Lam said on Sunday that Hong Kong would soon require high-risk individuals, such as airport workers, to get tested more than once a week, as currently required. Authorities would consider whether to set up dedicated centres where they could be screened, Lam said.

However, the chief executive conceded that the city would not be able to meet some of the other requirements for resuming cross-border travel that had been laid down by the mainland.

"Our systems are very different," she said. "For instance, it is very difficult for us to impose the small-district lockdown akin to that of mainland's, in which authorities also provide food for people who are affected," she said.

"We also place neighbourhoods under lockdown for mandatory testing, but it only lasts for 10 hours. I do not see how we can ban people from leaving their homes."

But Lam said she would explain to the mainland authorities on what alternatives the city government would adopt to keep a lid on cases.

A 48-year-old airport worker was confirmed as infected on Friday, bringing Hong Kong's 51-day run without a local Covid-19 case to an end.

The Centre for Health Protection on Sunday reported fewer than 10 preliminary-positive infections. The latest Hong Kong tally for confirmed cases stands at 12,261, with 213 related deaths.

Referring to the health code app currently in development for cross-border travel, respiratory medicine expert Dr Leung Chi-chiu said a voluntary system was an appropriate solution for enabling timely contact tracing between two jurisdictions with different information infrastructures and tracking systems.

"As the primary purpose for the health code app is to facilitate contact tracing among travellers across the border, only these travellers need to use the app in their application for quarantine-free travel to mainland," he added.

Government pandemic adviser Professor David Hui Shu-cheong said he believed there would be consequences if someone made false declarations on the app, adding the government would discuss potential penalties at a later date.