One of the UK's biggest energy firms has warned that it will have to review its investments in renewables because of the government's new 45% windfall tax on electricity generators.
The boss of SSE told the BBC it "may have to give up" on some green energy plans when the levy comes into effect.

The levy, unveiled in the Autumn Statement, hopes to raise £14bn.

Chancellor Jeremy Hunt said there were "extraordinary returns" to be made from low-carbon generators.

But Alistair Phillips-Davies, the CEO of SSE, said while the company believes in "paying their fair share" in taxes, the decision "is going to take money away from us".

He told the BBC's Today programme: "We still want to spend, we still want to invest but this windfall tax is going to hit us.

"It's going to take money away from us, and therefore we won't have as much to invest."

Asked whether the company will have to review some of its key investments, the CEO said "there is no doubt".

"To say that imposing a 45% windfall tax on some areas of our business will not impact investment plans is nonsense," he added.

The Electricity Generator Levy, which also includes offshore wind, will aim to recoup funds from energy firms, which are getting more money for their supply than they were last year.

It is in addition to a levy imposed on oil and gas companies, with both tax rises in place until 2028.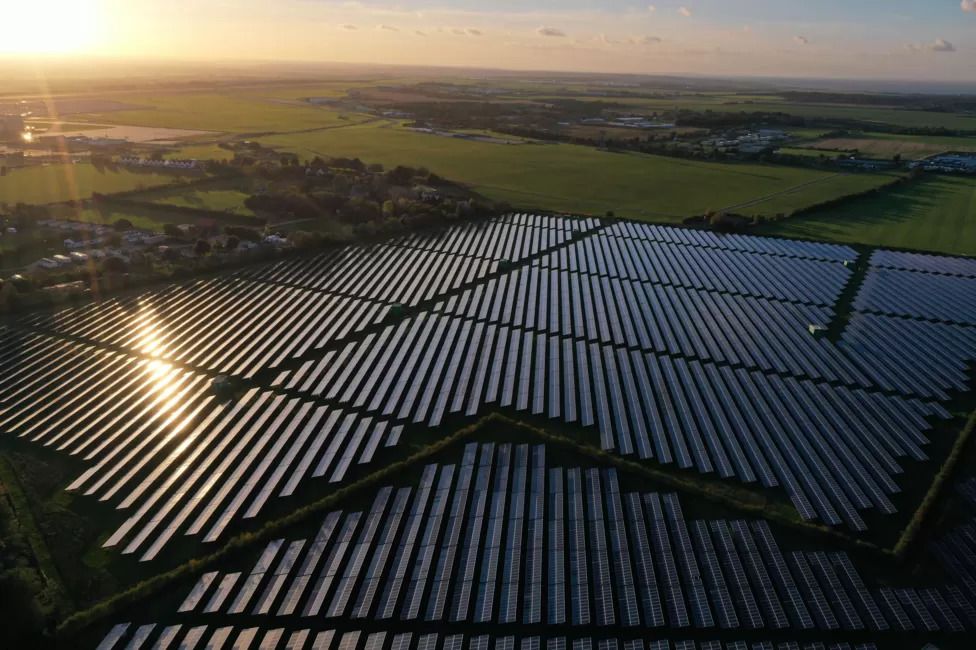 Levies are already in place for oil and gas profits
This demand increased when
Covid
restrictions were lifted, and the Ukraine war led to concerns about energy supply.
Concern has already been raised from the sector this week.
Offshore Energies UK, a company that provides cleaner fuel and power, claimed the tax rise could also drive up imports and leave consumers more exposed to global shortages.
OEUK chief executive Deirdre Michie said the tax changes would "undermine" an industry which had generated jobs for 200,000 people.
She said: "We remain proud to pay our taxes, but this latest increase means UK offshore operators will be paying a total rate of 75%.
"It's also worrying that we are increasing taxes on low-carbon electricity generation like offshore wind."
Trade body Scottish Renewables also expressed concern, and said that the profits companies are said to make are not as clear-cut as they appear.
Chief executive Claire Mack said: "Many renewable energy generators on older contracts have sold their power far in advance, so are not benefiting from excess profits from wholesale price rises caused by the cost of gas."