Hong Kong could be more "consistent and rational" in its Covid-19 infection control measures, according to top academic and gastroenterologist Joseph Sung Jao-yiu.

The city's medical experts must also do more, using scientific facts, to boost Hongkongers' confidence in being vaccinated against the coronavirus, he said in an interview with the Post.

With mass inoculation programmes being rolled out in many parts of the world, and different vaccines in use, the first batch of a million Pfizer-BioNTech doses is expected to arrive in the city this month.

"There is a lot of anxiety about side effects, and disparity in the vaccines' efficacy, because we are really in a rush right now," he said.

Stressing the need for experts to keep explaining scientific facts in layman's terms, he said this might be hard to do but it must be maintained to boost public confidence in vaccines.

Dubbed an "Asian hero" for his role as a lead doctor during the severe acute respiratory syndrome (Sars) outbreak in 2003, Sung, a former vice-chancellor of Chinese University (CUHK), spoke to the Post last week.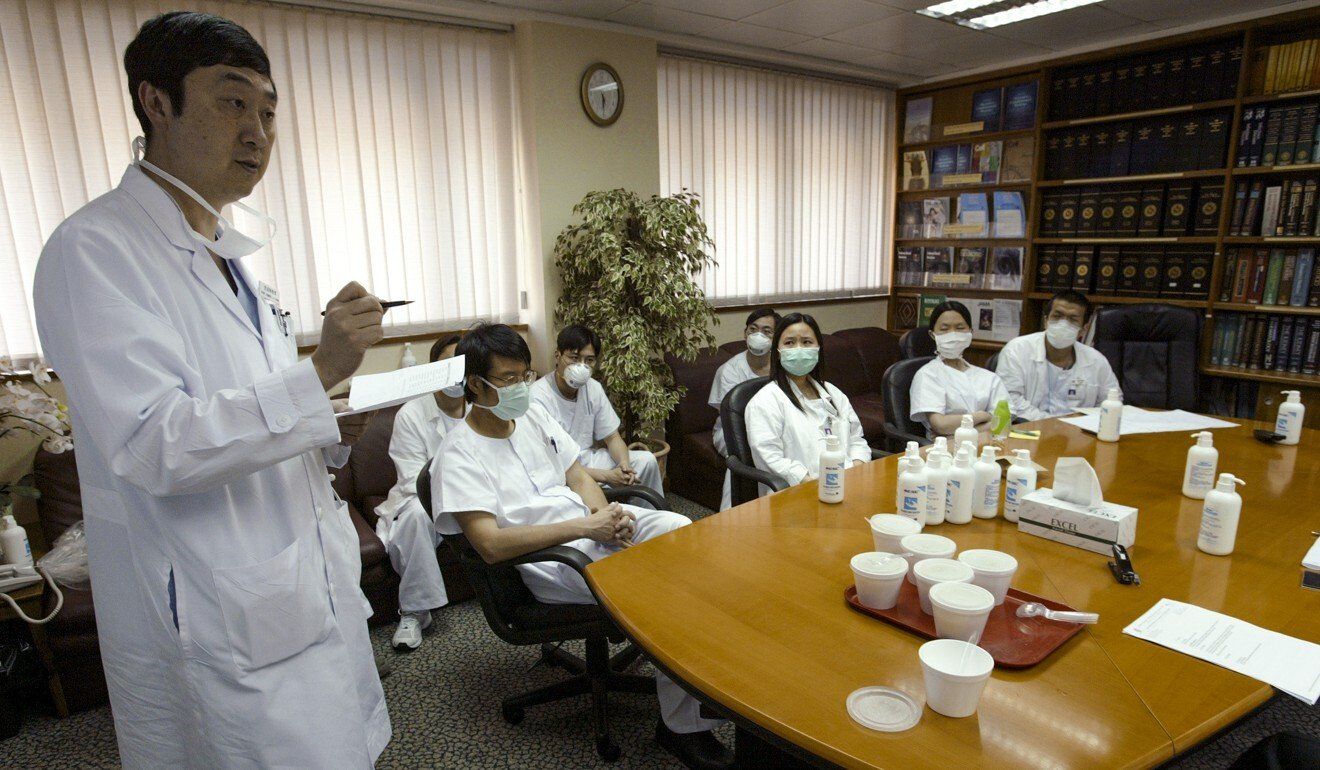 Professor Joseph Sung Jao-yiu (left) speaks at a daily meeting for medical staff at Prince of Wales Hospital during the Sars outbreak of 2003.

He is leaving Hong Kong later this month to become dean of the Lee Kong Chian School of Medicine at Singapore's Nanyang Technological University. He will hold the highest tenured rank of distinguished university professor and the concurrent position of senior vice-president (health and life sciences).

Sung, 61, led CUHK between 2010 and 2017, and is its Mok Hing Yiu Professor of Medicine. He said he expected to be in Singapore until he turned 70, and intended to return after that as his family would remain in Hong Kong.

He said the Covid-19 pandemic had proven "a totally different game" compared to Sars, which infected 1,755 and left 299 dead in Hong Kong over a matter of months.

"This time round, the virus is more contagious, partly because it doesn't kill that many people, and it doesn't cause serious symptoms in many of the people who are infected, particularly the young and healthy ones," he said.


'It can be better'

One year on, Hong Kong has recorded more than 10,600 Covid-19 infections and 186 deaths, while the world has seen 105 million cases with over 2.3 million fatalities.

Commenting on the Hong Kong government's efforts to contain the virus, Sung said it was "not doing too bad, but it can be better".

Some policies could have been more consistent and rational to avoid confusion, he said.

He cited the health authorities' U-turn in allowing this year's Lunar New Year flower markets, which attract tens of thousands of visitors, to go ahead with social-distancing and crowd control measures in place.

At the same time, the government extended bans on gatherings of more than two people, restaurants have to close at 6pm and in-person classes remain suspended for most students.

Noting that some policies changed overnight, he said: "It will make people a bit confused."

Asked about the government's latest "ambush-style" lockdowns in areas such as Yau Tsim Mong aimed at testing residents and cutting off infection chains, Sung said when it came to tracing the source of infections, it might be necessary "to take a few steps more".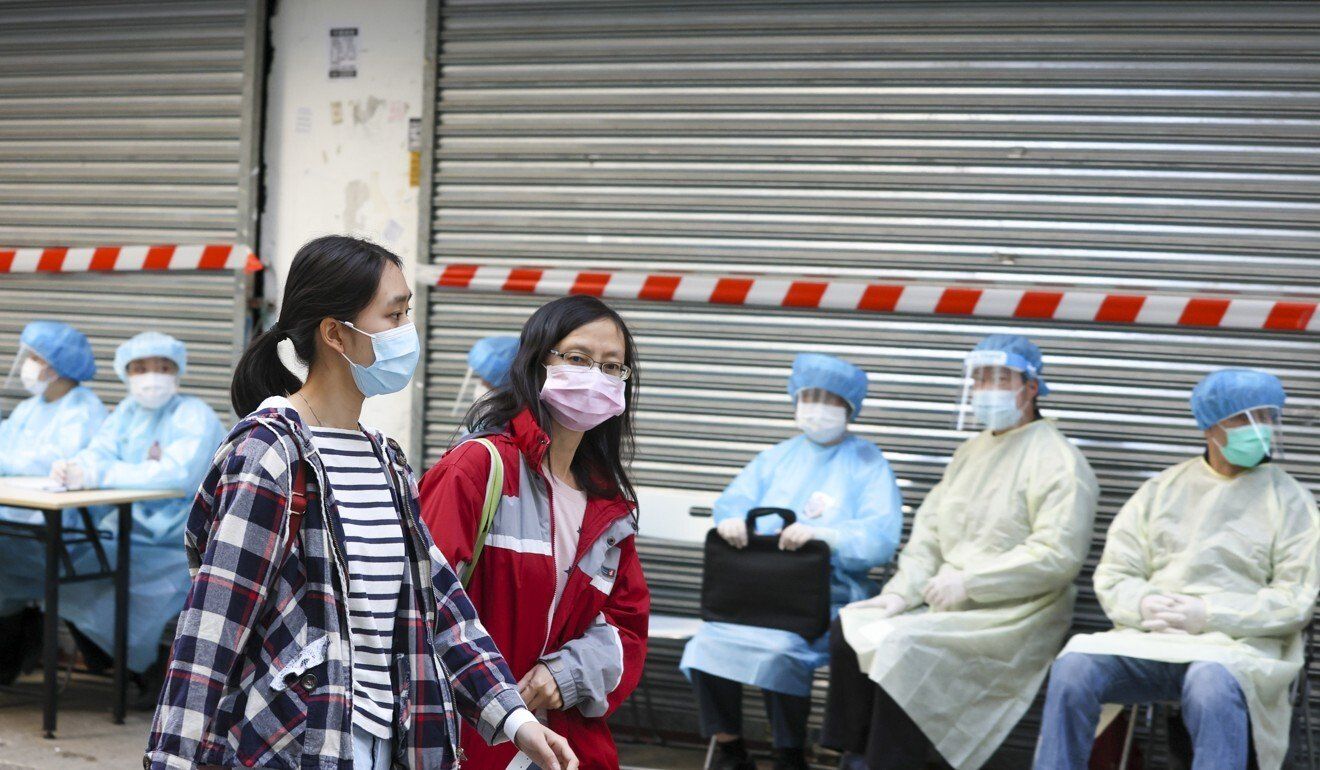 Government officers prepare for the reopening of an 'ambush-style' lockdown zone in Yau Ma Tei this month.

The move was criticised after the first lockdown in Yau Tsim Mong last month uncovered only 13 new infections, with more than 7,000 residents screened. Recent lockdowns of several buildings in other areas found no infections.

Critics had also questioned whether the lockdowns targeted more disadvantaged groups, such as low-income families and ethnic minority communities, whereas no harsh measures were taken after a cluster of dance enthusiasts triggered the fourth wave of infections last November.

Sung said: "I wouldn't say that because of the 0.17 per cent [positive rate in Yau Tsim Mong], it would be unnecessary to lock down the place and make sure everybody who is infected is being identified and properly treated."

As for whether the measures discriminated against some groups, he said: "We could have done better with the dancing group. That's all I can say."


'Do something meaningful'

The Singapore offer was not the first for the eminent academic and medical specialist. Sung said he turned down senior positions in Britain and Australia over the past few years because he wanted a more frontline role.

On what he hoped to do as dean of the NTU medical school, he said he expected to be more involved in work related to medical technology, such as genomic data analysis and developing precision medicine, as well as working with infectious disease experts in research on emerging diseases.

"I'd like to do something meaningful for the world. I really want to spend the rest of my career not doing a top administrative job, but something on the ground [that] may change the practice of medicine," he said.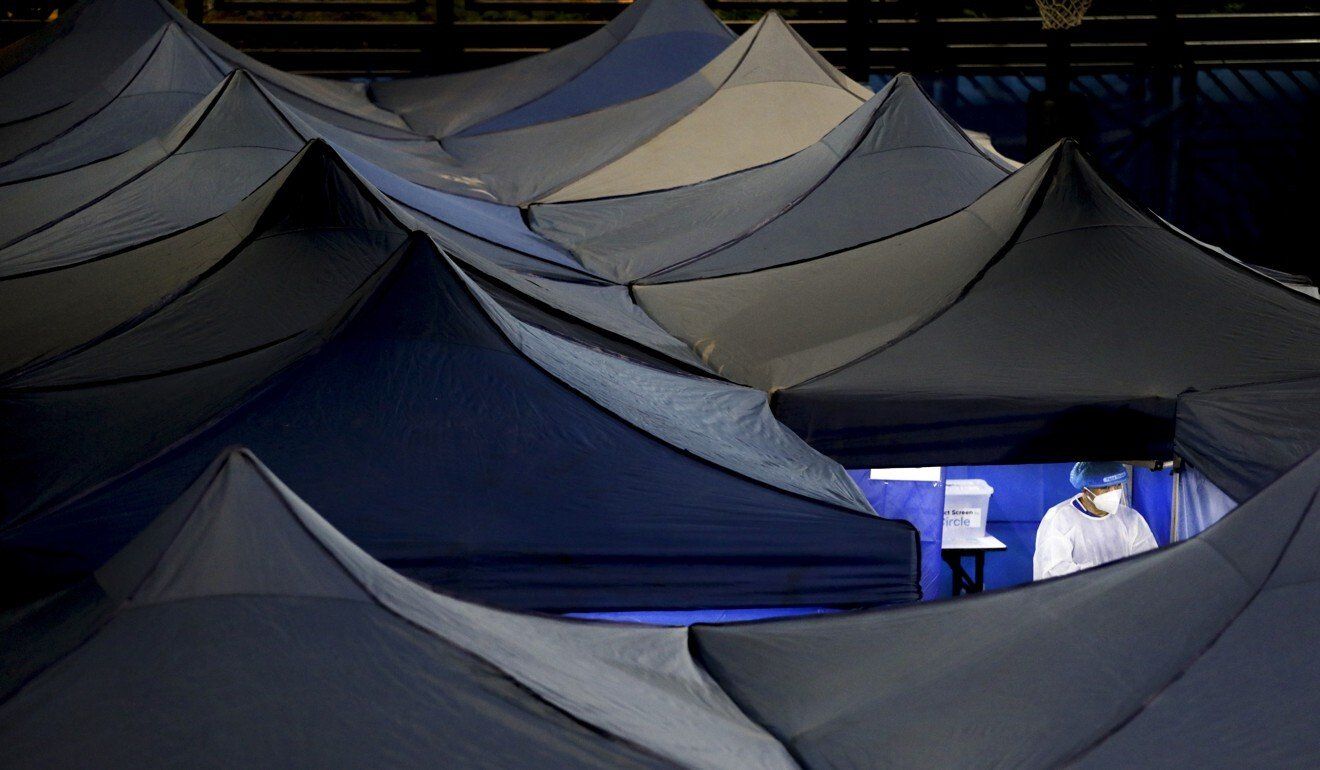 Professor Sung has said he hopes to go on to work with other experts to research emerging infectious diseases.

He said he was concerned about a possible brain drain from Hong Kong's health care system. Associations representing doctors and nurses said last month that a number of medical staff were considering leaving, many for political reasons.

"I have the impression that there are people in our profession, more than a few, particularly aged 30 to 40 and with young kids, who may consider leaving for other countries," he said.

He was most worried about nurses leaving, as they are in high demand around the world. Doctors might find it harder to move as many countries have strict rules about allowing overseas professionals to practise.

One way to keep health care staff in the city might be to narrow the salary gap between the public and private health care systems, he said.

Sung is set to take up his new appointment in Singapore on April 1. He will be going alone and hopes to return regularly once the pandemic eases, as his wife and daughters will remain in Hong Kong.

He said he would miss his family and Hong Kong's scenery most.

"I expect that by the time I finish, I'll come back to enjoy my real retirement," he said.