Switch to throat swabs only could reduce sample collection time by two-thirds and will not pose risk to local pandemic situation, says adjunct associate professor.
A decision by Hong Kong health authorities to stop taking nasal swab samples for Covid-19 polymerase chain reaction (PCR) tests could allow more imported cases to enter the community, but does not pose a risk to the local pandemic situation, medical experts have said.

But respiratory medicine expert Dr Leung Chi-chiu on Monday said he found it "problematic" for the city's government to opt for a less sensitive method when it had spent a huge amount of resources on PCR testing.

Authorities earlier announced that from Tuesday they would no longer use both throat and nasal swabs for free PCR tests at government-run sites, including those at the airport, with all screenings to collect throat samples only to boost efficiency and service capacity.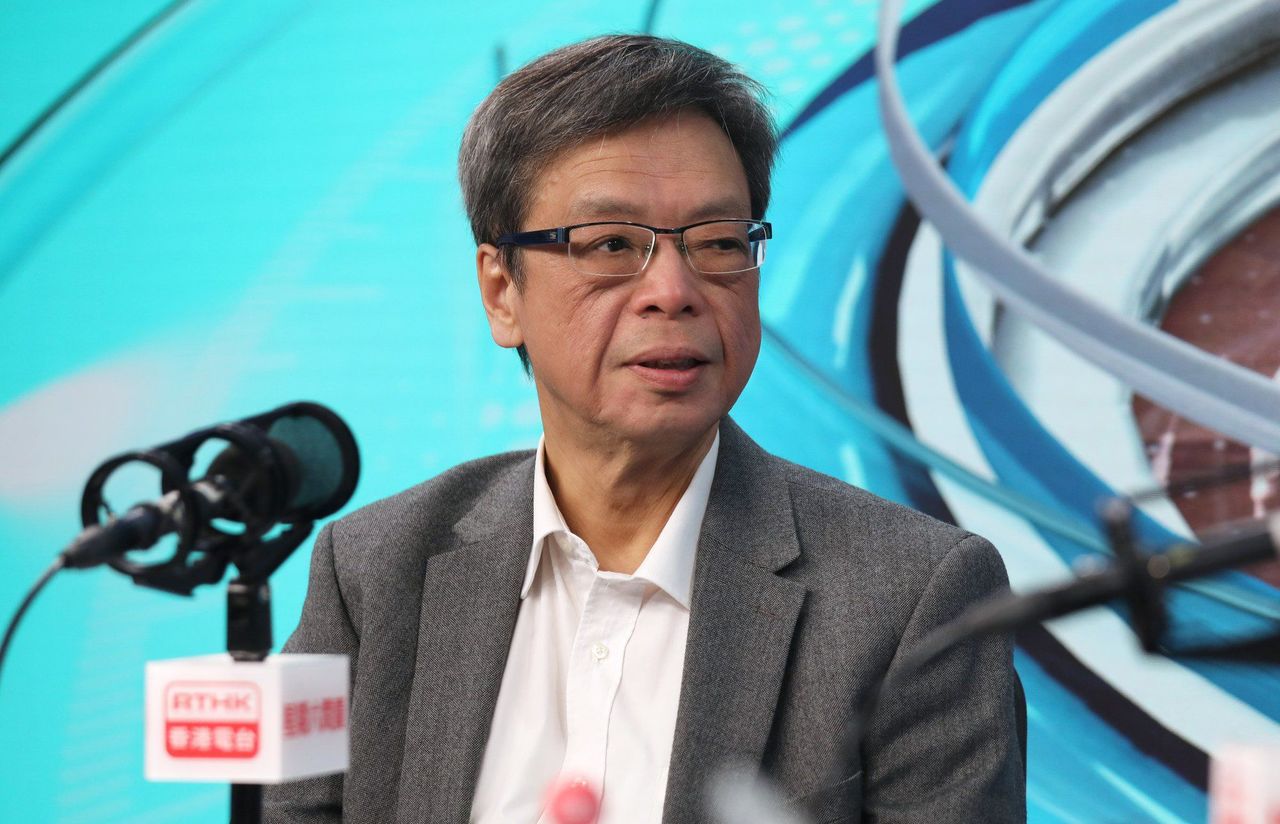 Respiratory medicine expert Dr Leung Chi-chiu.
Leung, a former chairman of the Hong Kong Medical Association's advisory committee on communicable diseases, said the sensitivity of the tests could drop by one-third if only throat swabs were taken, but such a change might have "little effect" on the imported case situation.
The number of daily imported cases in Hong Kong passed the 500 mark for the first time since the pandemic began nearly three years ago, with health officials on Monday reporting 565 infections among inbound travellers.
The figure was among the 5,198 infections logged on the same day, alongside 5 more deaths, bringing the overall tally to 1,952,893 cases and 10,475 related fatalities.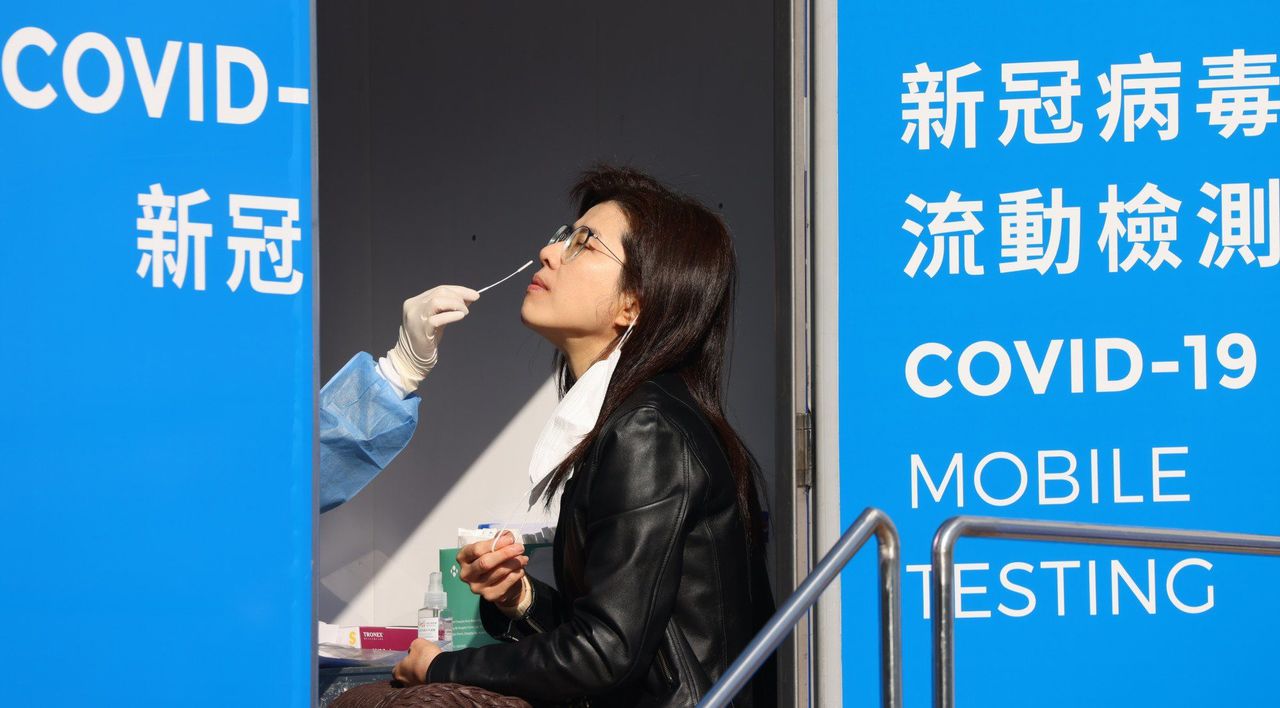 From Tuesday nose swab samples will no longer be collected for PCR tests.

Citing overseas studies, Leung noted that PCR tests conducted using both throat and nasal specimens had a sensitivity of 97 per cent, while screenings which only relied on the former stood at 68 per cent.

"But at this stage, we are not too concerned about imported cases. No matter how much the [tests'] sensitivity decreases, many cases can be detected at the airport," he told a radio programme on Monday.

"Even if the imported cases enter the community, it will only lead to a small-scale transmission compared with transmission within the community. The proportion of imported cases among overall infections is still less than 10 per cent."

Authorities on Saturday said a throat swab was one of the specimens recommended by the National Health Commission and commonly used in mainland China for PCR tests.

They added that the new arrangement had "reliable" sensitivity and could reduce the time it took to obtain samples, as well as streamline the collection process.

"The adjustment is conducive to enhancing the overall efficiency and boosting the capacity of testing services, while not affecting nucleic acid tests' accuracy," a government spokesman said, adding that self-paid tests were not subject to the changes.

But Leung said he could not understand why such changes were made.

"This is a bit problematic because the government is wasting a huge amount of resources [on PCR testing]. It also takes up much time for people to head to the testing stations, causing inconvenience," he said.

"If you are conducting PCR testing, but using a less sensitive method, it is contradictory to the initial intention of public health."

Leung said the amount of PCR testing could be reduced as Hong Kong was on the road to normality, adding that initiatives should be focused on protecting high-risk groups or monitoring areas with a higher likelihood of virus transmission when the healthcare system was under pressure.

He also suggested raising the threshold for compulsory testing, or replacing the PCR method with rapid antigen kits.

The Health Bureau revealed earlier that from November 2020 to August this year about 37.3 million PCR tests were conducted at community centres, mobile specimen collection stations and during "restriction-testing declaration" operations. As of April, HK$5.8 billion (US$738.8 million) had been spent on this, it said.

Ricky Chiu Yin-to, an adjunct associate professor at Chinese University's school of biomedical sciences, said while forgoing nasal swabs could increase the risks of imported cases spilling into the community, the subsequent mandatory medical surveillance of arrivals could also detect infections.

As part of Hong Kong's current entry regime, inbound travellers are required to undergo a PCR screening on the first, third, fifth and seventh day of arrival, as well as conduct daily rapid antigen tests.

He added that the new arrangement could reduce the sample collection time by two-thirds but the results would not be available any earlier.

Chiu, who operates a medical diagnostics start-up that runs several testing centres, also said although the change could slightly reduce the tests' sensitivity, it was in line with the government's goal to provide ample, high-quality, speedy, accessible and affordable services.