Hospital Authority head Tony Ko also notes many elderly patients suffering from long Covid are seeking treatment, as he urges senior residents to get vaccinated
Hong Kong's Hospital Authority chief has warned that a rapid rise in Covid-19 cases has put the city on the verge of cutting non-emergency services to meet increasing demand from patients infected with the virus.

Dr Tony Ko Pat-sing on Saturday said public hospitals were also treating more elderly patients suffering from long-Covid symptoms, urging older residents to get vaccinated as soon as possible.

"We observed that in the last two weeks, there has been a significant increase in the number of patients diagnosed with Covid-19," Ko said, adding the surge was more rapid than what was recorded in September.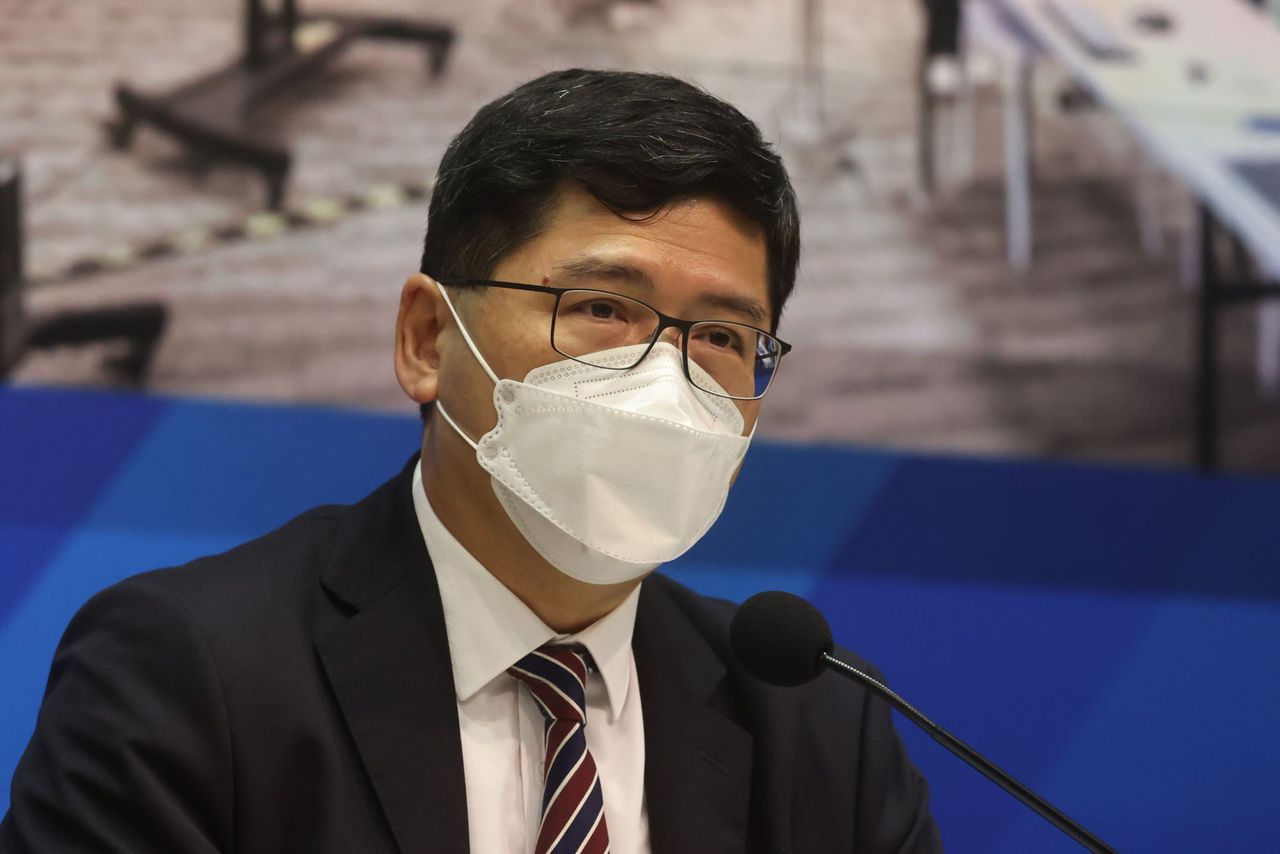 Hospital Authority Chief Executive Dr Tony Ko.
"The pressure on hospitals is already at a very high level. If the situation continues or worsens, we will have to reduce or adjust some other services, so we can free up beds and manpower to deal with the increased demand."
Ko noted that daily infections had risen from about 5,000 two weeks ago to more than 8,000 recently, with those needing hospital treatment increasing from a daily average of 200 to over 360.
He warned that some services marked as electives, including procedures such as surgeries and endoscopies, would be affected.
On Friday, services at the authority's general outpatient clinics were adjusted to free up resources for seven facilities and teleconsultation dedicated to
Covid
-19 patients.
The government also announced it would reopen a holding centre for elderly
Covid
-19 patients who were asymptomatic or had mild conditions.
Hong Kong on Saturday recorded 8,060 new
Covid
-19 infections, including 501 imported cases, as well as nine more related deaths. The city's overall tally stands at 2,028,945 cases and 10,586 fatalities.
While the daily number of cases has surged, the number of serious or critical cases being treated in hospital has increased more steadily in the past week, going from more than 70 on an average day to 90. The average daily number of deaths stood at 68, similar to the previous week.
Ko said the increased infections might be related to residents being more relaxed overall and the rise of activities in the community as the city eased pandemic rules.
The authority chief pointed to a "significant increase" in the number of elderly
Covid
-19 patients and multiple outbreaks at care homes. About 30 per cent of residents aged 80 or above had yet to receive a second
vaccine
dose, while 10 per cent of elderly patients hospitalised due to
Covid
-19 were not inoculated.
Tai Po Hospital's department of medicine and geriatrics head Jenny Lee Shun-wah said some elderly patients who had recovered from
Covid
-19 had lost their appetite, mobility or even suffered from kidney failure, due to a lack of fluid intake and poor emotional health. She called on families to encourage elderly members to go out for activities.
Separately, Secretary for the Civil Service Ingrid Yeung Ho Poi-yan on Saturday visited Gingko House, a social enterprise restaurant known for employing elderly residents, along with civil servants volunteering information about
Covid
-19 jabs.
The team also distributed meals to about 150 elderly residents and people in need.
Yeung said her team had organised various activities to support children from low-income families and the elderly after the epidemic subsided, adding that government bureaus and departments had set up a total of 56 volunteer teams.