Chris Lea, from Harpenden, Hertfordshire, was hospitalised on Wednesday as he "fought for every breath".

From his hospital bed, the 60-year-old said the thought of people travelling around the country visiting family was "worrying the hell out of me".

"It is not worth losing an aunt, an uncle or grandparent," he said.

Mr Lea is on oxygen and being treated with multiple drugs at the Luton and Dunstable Hospital.

The father-of-four said he had experienced tiredness for a few days but on Wednesday his situation "escalated from getting short of breath to fighting for every breath in just a few hours".

"The look on my 16-year-old son's face when I was fighting for breath was heartbreaking," he said.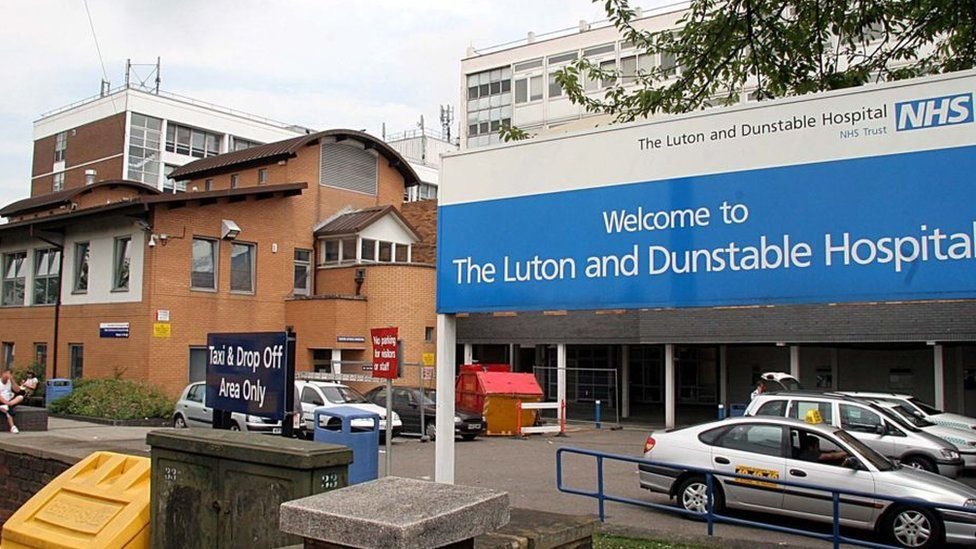 Mr Lea's said his son's year group was sent home from school and told to isolate recently due to two positive cases and he fears this may be how he caught the virus.

"Sending children to mix with other family members at Christmas is unwise," he said.

"If you saw the look on my son's face when I was fighting for my breath you would not want to be sending these children all over the country to see their family.

"You don't have to cancel Christmas, just postpone it, we are so close now with this vaccine - have the big family get-together at Easter or in the summer."

Mr Lea said the care he was receiving was "phenomenal" and he had made rapid progress in 48 hours.

"The doctors, nurses, the porters, everyone is working relentlessly hard, they're working like crazy," he said.

"They're amazing really. They deserve a medal."