The Immigration Services Union said officials still did not know what levels of checks they should be conducting on travellers.

From Monday arrivals from 33 countries will have to quarantine in hotels.

The government said staff were supported on how to apply new guidance.

A spokeswoman added that Border Force operational guidance was "constantly updated to reflect the ever changing environment".

The requirement to quarantine in a hotel applies to British and Irish citizens and UK residents arriving in England from so-called "red-list" countries - including Portugal, Brazil and South Africa - which are deemed high risk due to emerging new virus variants. It will cost £1,750 for an individual.

From these high-risk countries the government says travellers can arrive in England at five airports - Heathrow, Gatwick, London City, Birmingham and Farnborough.

In Scotland, residents arriving from any country by air will have to isolate in hotels.

Lucy Moreton, general secretary of the Immigration Services Union, said officers still had questions about what to do with arrivals from "red-list" countries and whether they should chase someone if they ran away while being checked.

"They have had no operational instructions so far at all and we do not know for certain when they will receive them," she said.

"We know that passengers will be required to state in their passenger locator form whether they have been in a red-listed country, but the officers have been given no indication about how far they should inquire about the content of the form."

She also raised concerns about the safety of security halls.

"Officers are currently spending 15 to 20 minutes interacting with each passenger. They only have a Perspex screen, no masks or gloves to protect them," she said.

"That's not enough and if that interaction has to be longer there is a concern of an increased risk."

Labour's Yvette Cooper, who chairs the Commons Home Affairs Committee, said it was not good enough that Border Force staff still did not know how the system would work at airports, including whether high-risk arrivals would be taken straight to hotels or would have to queue with other travellers.

"Chaotic long queues with no social distancing in place have the potential to be super-spreading events that will undermine the very measures being introduced," she said.

International travel is currently banned, other than for a small number of permitted reasons, including for essential work, medical appointments and education. Holidays are not allowed.

A Home Office spokeswoman said: "We are taking decisive action at the borders and every essential check - from pre-departure testing to the Passenger Locator Form - will help prevent the importing of new coronavirus variants into the UK."

Meanwhile, the website where travellers can book quarantine hotel rooms and new mandatory tests has reopened, after it was hit by technical issues.

The site was taken offline minutes after it launched on Thursday but appeared to be working again by Friday afternoon.

It comes as BBC analysis found England's quarantine system might turn out to be less stringent than Australia's scheme, which is seen as among the best in the world.

A copy of the guidance for hotels in England's system suggests:

*  Guests will be allowed access to fresh air outside, escorted by a security guard, whereas in Australia the view is that staff should not be put at risk by escorting people outside

*  There is no guidance on the timing of meal deliveries, potentially leading to cross-infections between guests as room doors are opened at the same time

*  Surgical masks will be required for staff, providing less protection than the masks required in Australia's system

The UK government said its hotel quarantine measures were in line with those in other countries and staff would be able to access regular testing as well as appropriate personal protective equipment.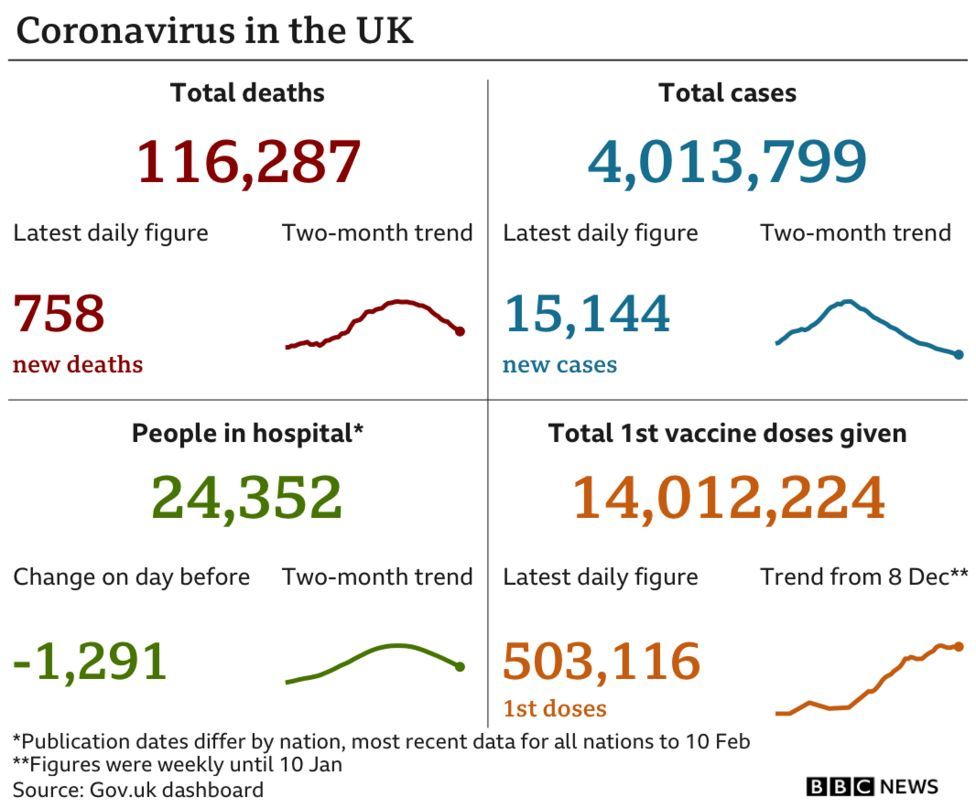 The new system also introduces tougher penalties, with avoiding quarantine in a designated hotel attracting a fine of between £5,000 and £10,000.

Anyone found to have falsified their travel history on the mandatory passenger locator form filled in on arrival risks up to 10 years in prison.

All international arrivals must book and pay in advance for two additional tests during their quarantine period, or face fines up to £2,000.

In a further development, government sources have confirmed reports that countries can be added to the red list with just a few hours' notice.

It comes as 15,144 new cases were recorded in the UK, as well as 758 deaths within 28 days of a positive test.

Meanwhile, more than 14 million people have had their first dose of a coronavirus vaccine, according to the latest government figures.