The process will begin with the easing of the current level four restrictions, before moving back to the levels system used earlier in the pandemic.

On Tuesday, Nicola Sturgeon said she was setting out the order in which the restrictions would be relaxed - but said she wanted to avoid picking "arbitrary dates".

Here's what we know so far, about what restrictions will be relaxed, and when.

What will change next?

There will be a "progressive easing" of the current level four restrictions in three week intervals - providing that ministers feel it is safe to further relax the restrictions.

From 22 February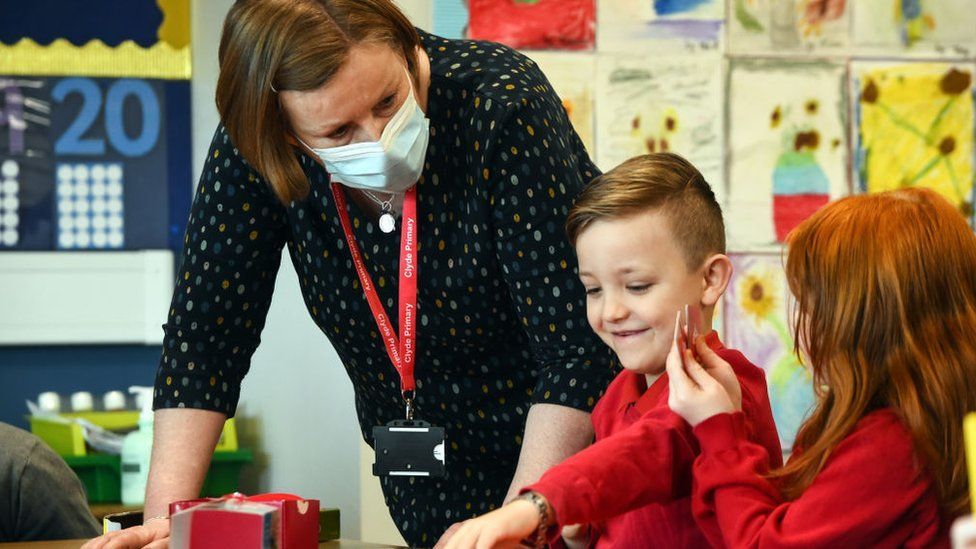 The Scottish government has said that children's education is its "immediate priority".

On Monday, more children went back into their classrooms.

And now universities and colleges are able to bring back a small number of students - no more than 5% of the total - where face-to-face teaching is critical.

From early March

Restrictions on care home visiting will also be eased from early March.

From 15 March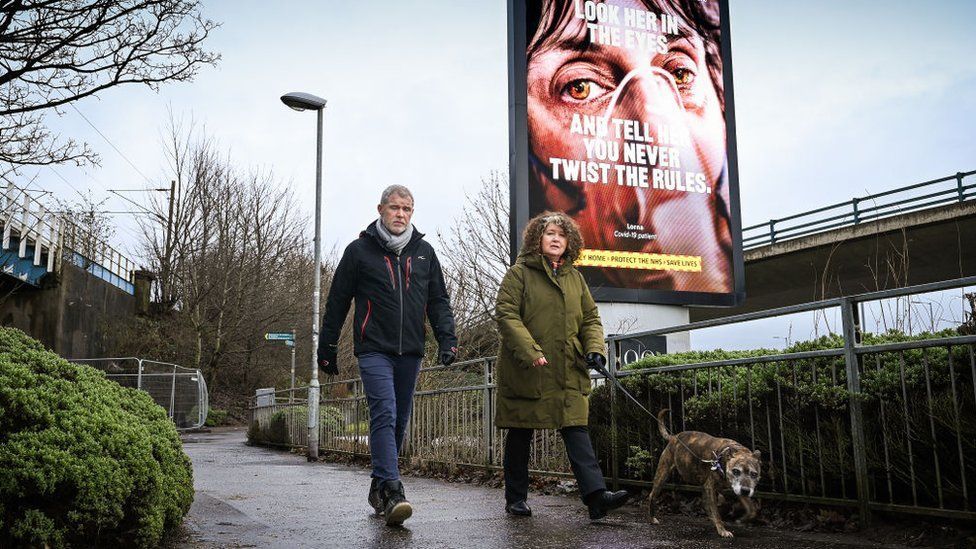 On 15 March, the plan is to start the next phase of school pupils' return - which will start with the rest of the primary school years, P4 to P7, and getting more senior phase secondary pupils back in the classroom for at least part of their learning. Education Secretary John Swinney has said he hopes all S4 to S6 pupils can attend classes.

Outdoor non-contact group sports for 12-17 year olds are also hoped to be allowed to go ahead after this date.

The number of people allowed to mix outdoors from then is also to increase - from the current two people from two households, rising to four people from two households.

At present, no more than two people from two households are allowed to meet outdoors in level four areas, although children aged under 12 are not included in the limit.

More detail on how the unlocking will happen will be published in mid-March, which will set out what will be allowed to re-open from late April onwards.

That's when we will also learn about any revisions to the restrictions for each level.

From 5 April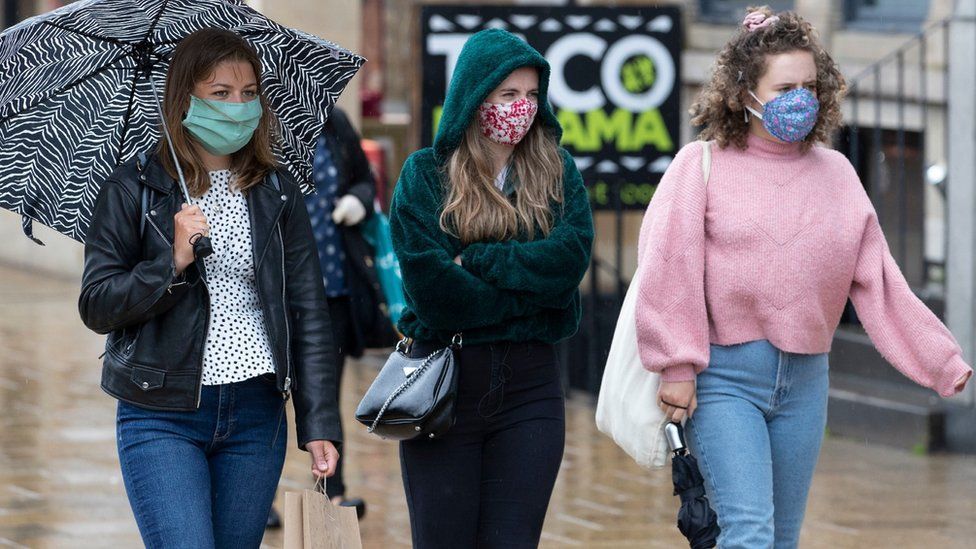 Three weeks after 15 March, on 5 April, the stay at home requirement is expected to be lifted.

At present, all of mainland Scotland is in lockdown, with people being urged not to leave home for anything other than essential purposes.

Examples of a "reasonable excuse" include healthcare, education, essential shopping, exercise, caring responsibilities and being part of an extended household.

People are only be allowed to go out to work if it absolutely cannot be done from home.

The only exceptions are Orkney and Shetland and some other islands, in Argyll and Bute and the Highlands, which have remained in level three of the government's five-tier system of restrictions.

The final phase of the school return is also pencilled in for 5 April - although most schools will be closed for the Easter break at this time, so in effect it won't happen until later in the month.

The restrictions on outdoor mixing will also be further relaxed - with six people from two households allowed to get together.

And more shops will open, with the definition of essential retail being widened and more click-and-collect services being allowed.

Under the current level four restrictions, all non-essential shops are closed.

The definition of "essential retail" and services was narrowed earlier in the pandemic, forcing homeware shops and garden centres to close as well as ski centres, showrooms and beauty clinics.

It will be around this date that communal worship is also expected to resume. Initially, there will be restrictions on the numbers permitted to attend. The exact timing of this will take into account when major religious festivals are, Nicola Sturgeon has said.

From 26 April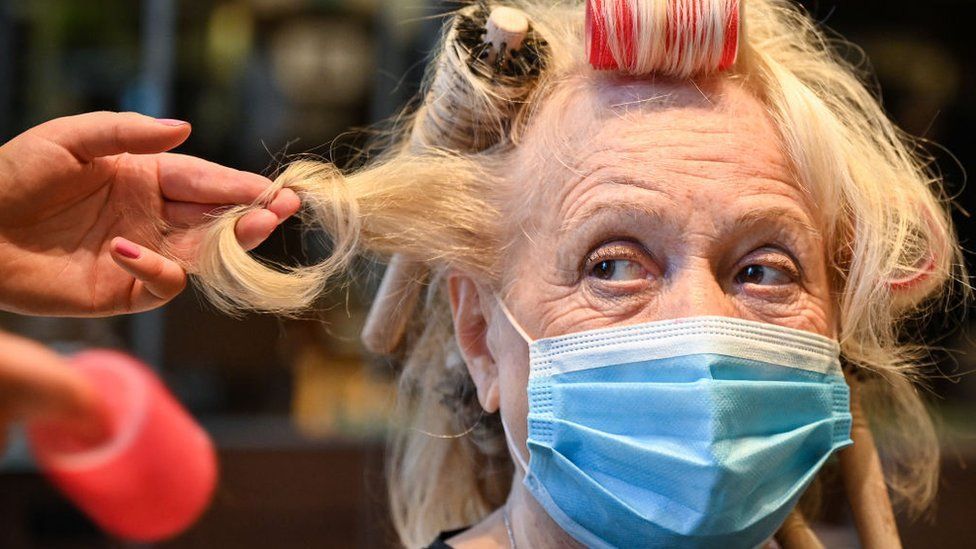 We'll find out in mid-March, when more details are published, how exactly further unlocking at the end of April will happen.

But so far we know that Scotland will move back in to a levels system in the last week of April, like the system being used earlier in the pandemic.

Everywhere that is currently under level four restrictions is initially expected to move into level three.

That would mean the reopening of non-essential retail, hospitality and services like gyms and hairdressers.

And from there, further reviews will dictate which level each area falls into, based on how widespread the virus is locally.

There may be some revisions to what's allowed in each level, meaning the rules could be slightly different than before.

The first minister stressed that moving back into the levels system will be contingent on everyone in the JCVI's top nine priority groups being vaccinated, which its hoped will have happened by mid April.