If MSPs agree they should go ahead, nightclubs and many large events will only be able to allow entry to people who can show they have had two Covid vaccines.

The scheme is seen as a way of allowing events to go ahead despite surging cases of Covid-19, avoid re-imposing wider restrictions, and encouraging the uptake of the vaccine in younger people.

Data from the Office for National Statistics (ONS) showed one in 75 people were believed to have had Covid-19 last week, a sharp rise from one in 140 the previous week.

Latest estimates for the proportion of 18 to 29-year-olds who are unvaccinated stand at 25.6% in Scotland.

However, with less than a month until the Scottish vaccine passport scheme could begin, questions remain over how it would work in practice.

What is the vaccine passport?

The scheme is expected to begin at the end of September "once all adults have had the opportunity to be fully vaccinated".

People over the age of 18 would need to show they have had both doses of the vaccine before they are allowed entry to nightclubs and adult entertainment venues, unseated indoor events with more than 500 people in the audience, unseated outdoor events with more than 4,000 people, and any event which has more than 10,000 people in attendance.

"We are currently engaging with relevant sectors as part of our overall development of the scheme and will set out the detail of the scheme in due course," a government spokesperson said.

Anyone who has good reasons for not getting fully vaccinated - including children and people with particular medical conditions - would be exempt from supplying a vaccine passport.

First Minister Nicola Sturgeon said the hospitality industry as a whole would not be included in the scheme, although that decision would be kept under review, and there were no plans to include key services or settings where people have no choice over attendance - such as shops, public transport, education and medical services.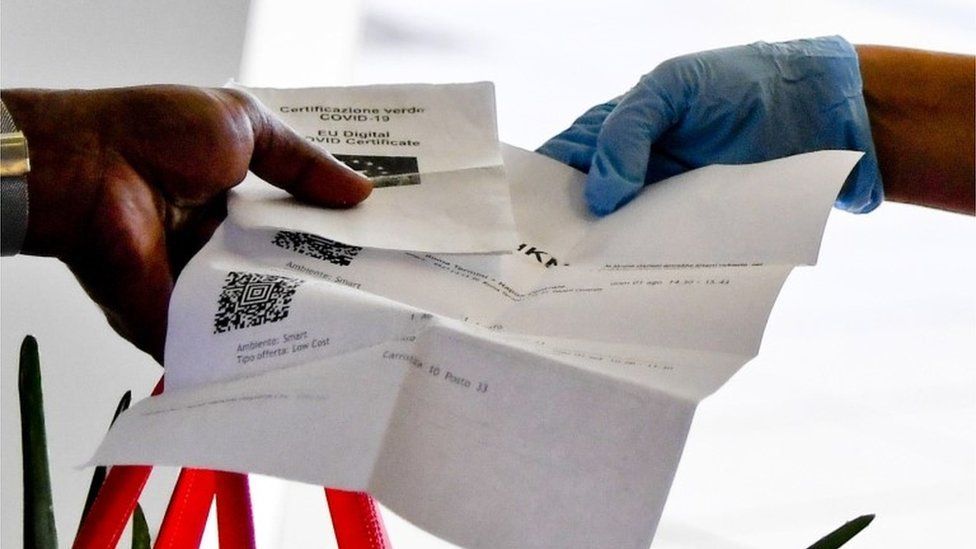 Vaccine passport systems are already in place across Europe
How would the passport work?

The vaccine passport would be similar to the digital Covid certificate being used across Europe.

People who have had two vaccines in Scotland can already download or get a paper copy of a certificate with a QR code.

By the end of the month, it is expected that this code will also be available on a new NHS Scotland Status app which can show the same QR code after the user proves their identity. These codes can be scanned at a venue to confirm the user is fully vaccinated.

There will also be an NHS Scotland Covid Status Verifier app that will be free for businesses in Scotland to use. Door staff at venues requiring the passport would scan the code using an Apple or android device.

The QR code is also scannable by the international travel section of England's NHS Covid Pass Verifier App , and will display the user's name, date of birth and vaccination or test records.

People who moved to or from Scotland between vaccines and had one dose here and their second in another part of the UK cannot yet show both doses on one QR code. NHS Scotland says is "working towards a technical solution".

What is a nightclub?

No clarification of what counts as a nightclub has been given by the Scottish government.

Potentially, a 200-capacity nightclub could be asking for vaccine passport while a pub next door, with a larger capacity and music playing into the early hours of the morning, avoids having to ask customers for their vaccine status.

It is not yet clear whether bars and gig venues that have capacity of less than 500 would be included in the scheme, or whether inclusion would be determined by late opening, capacity, noise levels or entertainment type.

By selecting some parts of the night-time economy and not others, there concerns that it may affect businesses already reeling from months of lockdowns. Nightclubs in Scotland only reopened on 9 August, having been closed since March 2020.

Similar confusion came last October when there was a scramble to find out whether venues could reclassify as cafes after restaurants and pubs in Scotland's central belt were told to close to curb a Covid spike.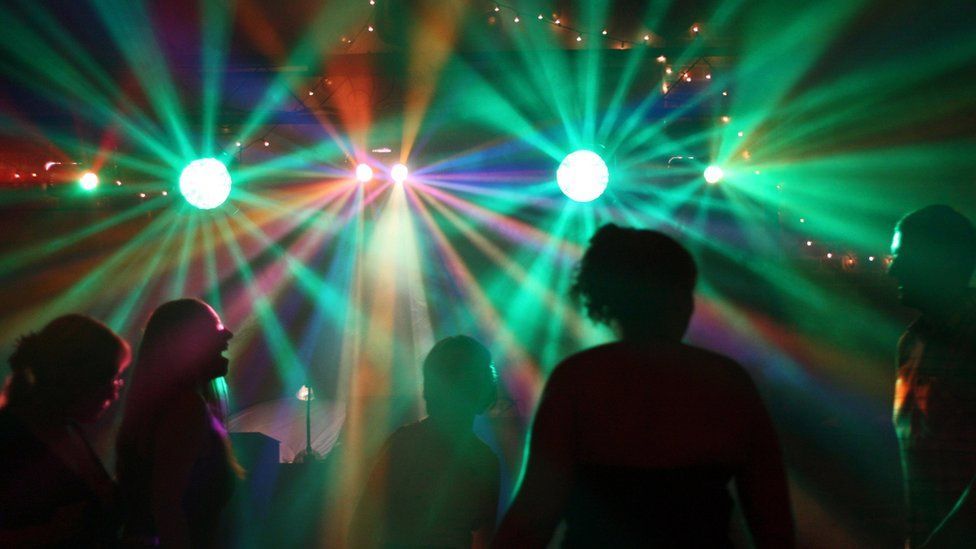 Stephen McGowan, head of licencing at TLT Glasgow, said the nightclub question required "clairvoyance and caveats" at this stage because since 2009 there had been a single alcohol licence for any type of business.

"Proposing a vaccine passport law which only applies to 'nightclubs' is a problem - no such definition exists," he said.

"I think most people are waiting to see what parliament makes of this next week. But I have had clients contacting me who are worried about the implications for their businesses."

The main concerns raised were about how the scheme would be enforced and manged at a time when they were trying to rebuild their businesses, Mr McGowan added.

Liz Cameron, chief executive of the Scottish Chambers of Commerce, said: "Businesses operating in the events, nightclub and hospitality sectors urgently need clarity on where vaccine certifications could be required.

"Scotland's economy is now finally beginning to recover, however the fact remains that many businesses continue to operate in survival mode, and the prospect of economic deterrents such as vaccine certificates, could prove damaging to business and consumer confidence."

Health Secretary Humza Yousaf said on Thursday that nightclubs had "consistently" been regarded as "high-risk venues", citing the lack of ventilation in venues and the "close contact" between clubbers.

A Scottish government spokesperson said: "Nightclubs have been included as part of any future certification scheme as clinical advice remains that they are high-risk settings.

"Final definitions are being developed as to what would count as a nightclub in this context. We are currently engaging with relevant sectors as part of our overall development of the scheme."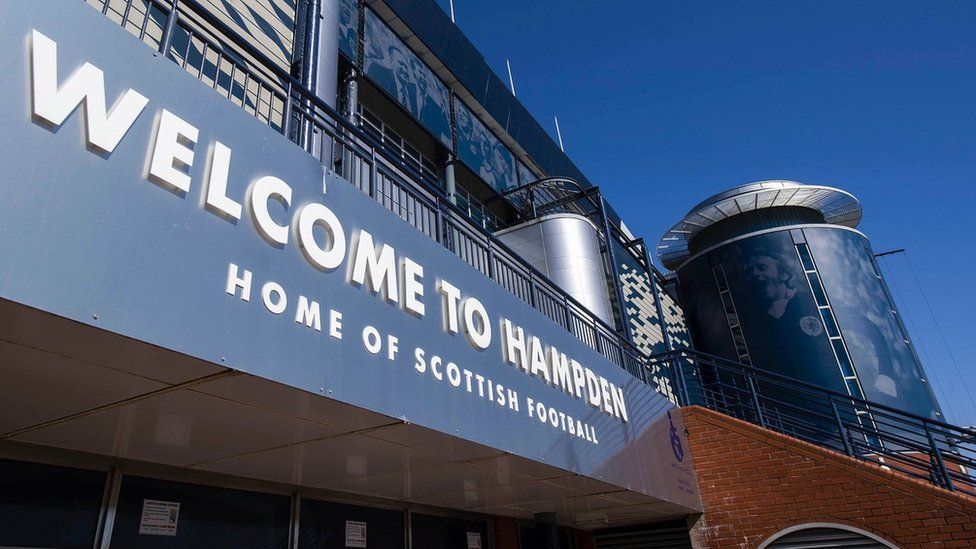 How would sporting events be affected?

Some international sporting events would require attendees to have a vaccine passport. The national football and rugby stadiums, Hampden and Murrayfield, and eight Scottish Premiership clubs all have stadium capacities of more than 10,000.

The smallest of those is St Johnstone's stadium, which seats 10,600. It is not yet clear whether they would need to request a vaccine passport if their McDiarmid Park stadium was not at full capacity.

Supporters attending matches at Hamilton Academical, Livingston, Ross County and St Mirren's stadiums would not be required to show a vaccine passport.

Scottish Professional Football League (SPFL) chief executive Neil Doncaster has said there were a "significant number of questions and real concern" for clubs.

"We are reaching out to government to find out what is intended and the answers to those questions," he said.

His concerns included IT infrastructure, time-scales clubs would be asked to work to, and how the passport affected season tickets already purchased.

What do we still not know?

The Scottish government has not yet decided on full details of the scheme, which will be debated in Holyrood on Thursday.

There are still no details on how businesses are expected to enforce the rules, or what penalties they would face if they do not comply.

It is unclear whether people who are not able to provide a vaccine passport would be entitled to request a refund for pre-booked tickets or season tickets.

The government has not confirmed how people will be able to show they are exempt from requiring vaccination, or whether people who were vaccinated in other countries will be able to prove their status at venues requiring a passport.

Nor did it confirm whether COP26, the climate summit being held in Glasgow in November, would be affected by the vaccine passport scheme.

Up to 25,000 government representatives, media and campaigners from around the world are expected to attend the event at the Scottish Events Campus, which has two venues that can hold more than 10,000 people. Organisers have said there will be space on site for 10,000 people at one time with social distancing.

A Scottish government spokesperson said: "We will continue to engage with the industry on implementing a robust, effective and proportionate certification scheme to be in place later this month.

"Given the large rise in case numbers and in order to reduce transmission and reduce the risk of further restrictions being required, if parliament agrees, we feel now is the right time to introduce Covid vaccine certification to see us through the autumn and winter months."