Three hospitals report rise in infections; outbreak started when a patient at Hong Kong Buddhist Hospital tested positive and was transferred to Queen Elizabeth Hospital.
Coronavirus outbreaks at two public hospitals in Hong Kong expanded on Monday, as the city leader warned that a quarter of healthcare resources would be devoted to caring for infected patients by the end of this month given the recent surge in infections.

Chief Executive John Lee Ka-chiu revealed that more than 1,000 infected residents were being treated in public hospitals, affecting patients with other medical needs, and he pledged to use more precise methods to identify cases to minimise transmission.

"That's why I have repeatedly suggested that Hong Kong cannot lie flat," he said, borrowing a mainland Chinese phrase that denotes doing nothing. "We are facing different situations compared to other areas. Residents are living in densely populated areas and vaccination rates of our elderly and children are still not high. These all put stress on our healthcare system."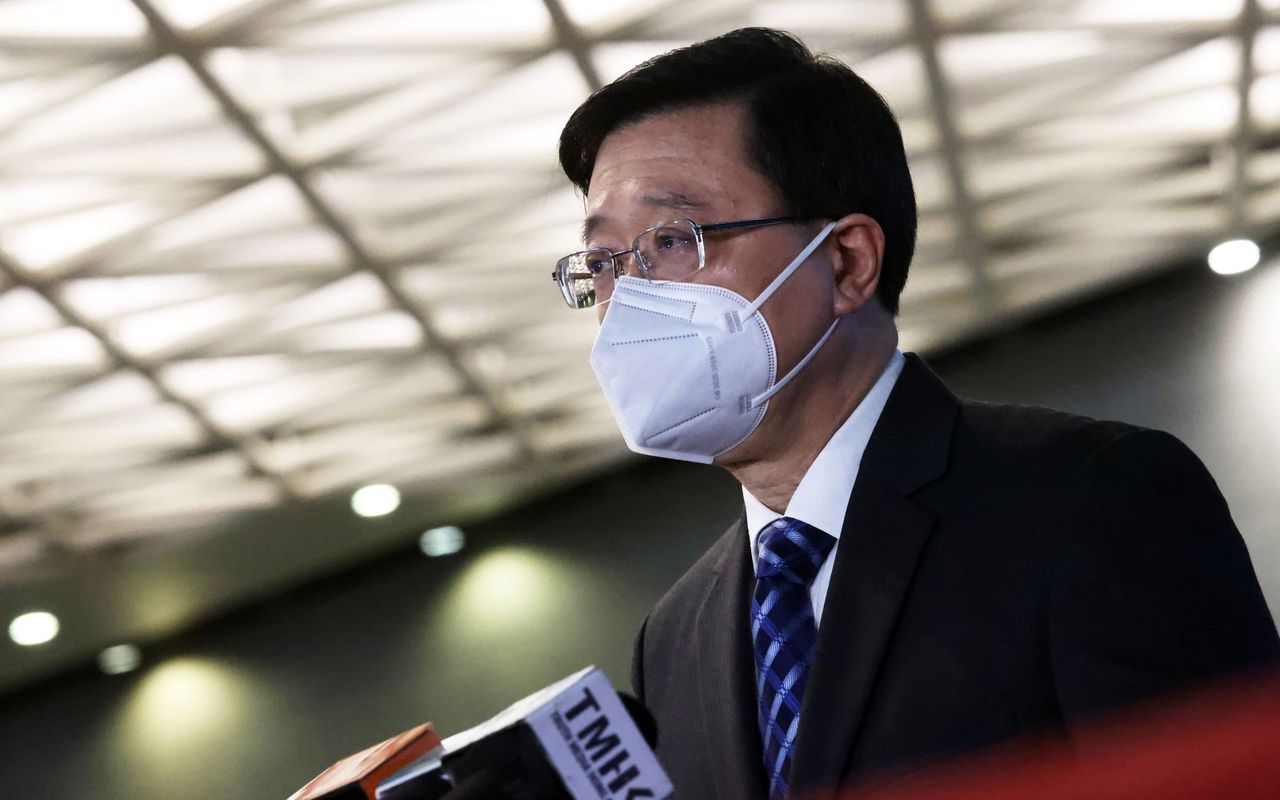 Hong Kong Chief Executive John Lee.

Hong Kong on Monday logged 3,436 coronavirus infections, including 254 imported ones, and three related deaths. The city's overall Covid-19 tally stands at 1,297,518 cases, with 9,440 fatalities tied to the virus.

An outbreak at Hong Kong Buddhist Hospital grew, with three more female patients aged between 85 and 95 infected. Thirteen patients and five staff have so far contracted the virus.

Three more employees, including two nurses and a phlebotomist, were infected at North District Hospital, bringing the total number of infections there to four patients and six staff.

Queen Elizabeth Hospital on Sunday reported three more infected employees in its orthopaedic ward, taking the total number of cases there to six patients and three workers.

Dr Larry Lee Lap-yip, a chief manager at the Hospital Authority, said the outbreak at the Hong Kong Buddhist Hospital started when a female patient tested positive on July 13 and was later transferred to Queen Elizabeth Hospital.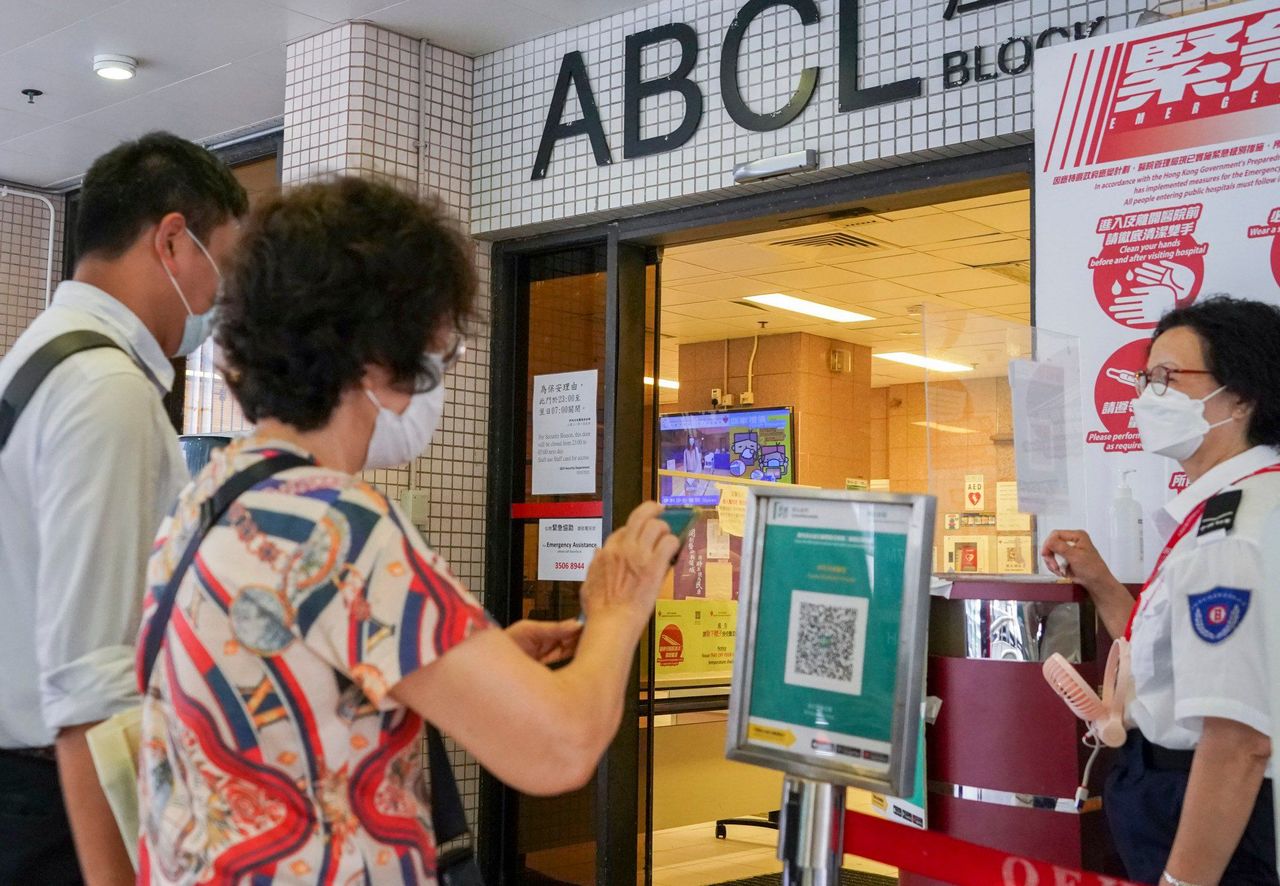 People use the "Leave Home Safe" risk-exposure app to enter Queen Elizabeth Hospital.

"The patient was admitted to the Hong Kong Buddhist Hospital in mid-June and [was later] discharged. Compassionate visits were arranged during her admission. We are still investigating the source of infection," he said.

"As the health conditions of the patients in the palliative care ward are relatively poor, the risks of infection are relatively high. Their recovery from Covid-19 will also be slower. Therefore, there are quite a lot of patients involved."

Referring to the new measure which requires hospital staff working in wards with high risks of infection to undergo two polymerase chain reaction (PCR) tests per week, Lau said authorities would review the requirement when necessary.

An outbreak linked to St Catherine's International Kindergarten also expanded to 13 cases, with seven new infections, including four pupils who had taken the same school bus with previous cases and three who did not. Two classes were suspended and the uninfected pupils were subjected to quarantine.

Earlier on Monday, government pandemic adviser Professor Lau Yu-lung estimated the daily infection figure could grow to between 12,000 to 15,000 in August and September, with the caseload passing the 3,000 mark every day since Wednesday.

"If we also weigh in unreported infections, the overall figure could reach 40,000 to 50,000 each day," he told a radio programme.

Over the weekend, four University of Hong Kong (HKU) pandemic experts, including two government advisers, called for authorities to move towards population immunity via a combination of vaccination and natural infection, to allow a return to normality despite the rise in caseloads.

They urged the gradual lifting of social-distancing measures for some degree of exposure to Covid-19 to build immunity among residents before winter, while the city waited for Omicron-targeted booster jabs.

Lau said hybrid immunity and rebound in caseloads were inevitable because Omicron spread swiftly.

"It is nothing new … It will happen naturally regardless of what you do. It will not occur faster if you relax [the social-distancing measures]," he said.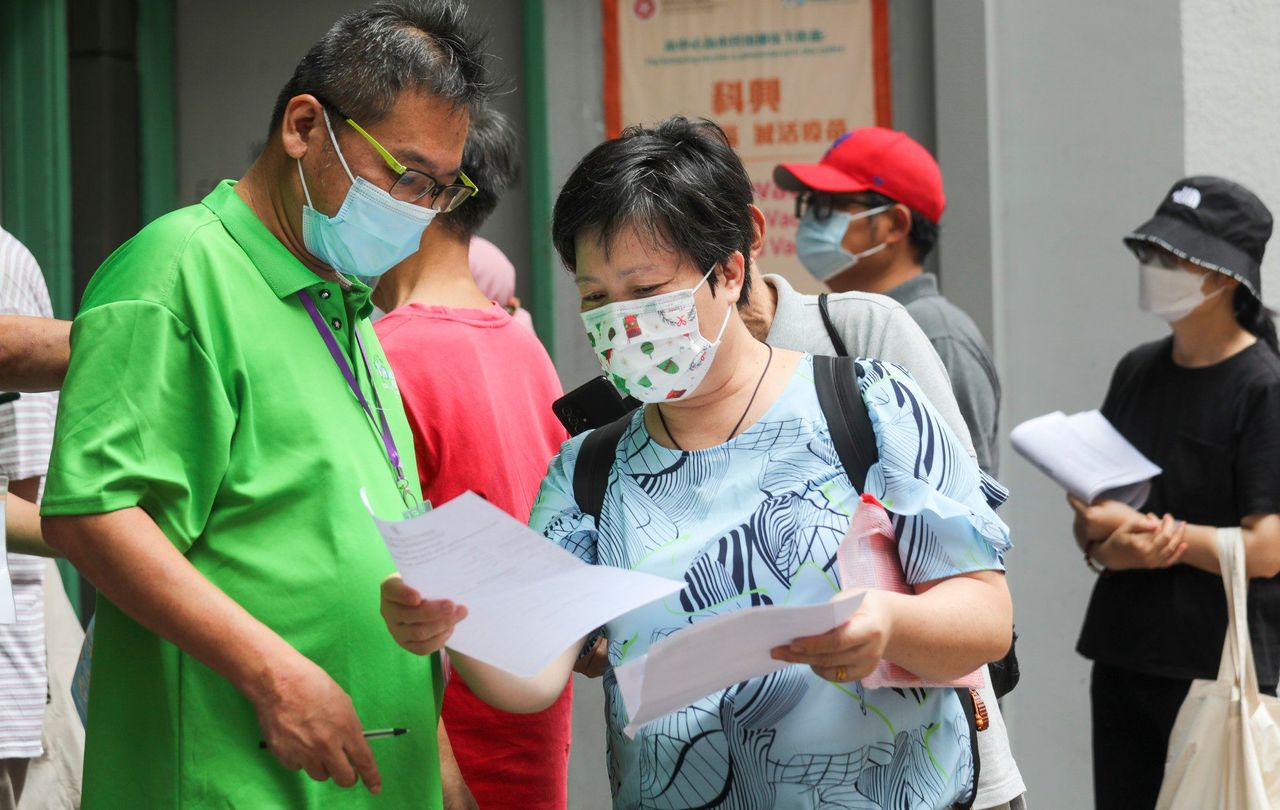 Residents queue up to be vaccinated against Covid-19 in Jordan.

He noted that the reproduction rate of the virus currently stood at 1.7, meaning one Covid-19 patient could infect nearly two people.

"If we lie flat and do nothing, the infection number will balloon significantly. If we allow infection to occur in an orderly manner under monitoring, the healthcare system will not collapse," he added.

Infectious diseases specialist Dr Ho Pak-leung from HKU, who was not among the four experts making the recommendations, agreed that summer was a good time to boost hybrid immunity.

"[Following the fifth wave], chances of reinfection are lower between March to September. We should seize the opportunity to push up the vaccination rate and hybrid immunisation," he told the same programme. "This allows us to have a soft landing and a return to normality."

The quartet from HKU also suggested scrapping the daily rapid antigen tests (RAT) requirement at schools and "restriction-testing declaration" exercise (RTD), while focusing on PCR screening in high-risk places such as at border crossings, hospitals and care homes.

While Lau did not hold any view on cancelling RTD, he said the daily RAT on students and sewage checks should not be stopped. He also suggested the government boost the vaccination rate among the elderly, chronically ill, pregnant women and children.

Ho said the RAT arrangement at schools could be reviewed after the end of the current academic year, and agreed the RTD exercise and sewage checks could be cancelled as many Covid-19 patients were quarantined at home.

Separately, the Environment and Ecology Bureau confirmed that Permanent Secretary for Environment and Ecology Janice Tse Siu-wa had tested positive for the virus and was undergoing isolation.