Without specifying, Lo criticises political groups and health experts seeking further relaxation of the city's social-distancing curbs.
The coronavirus is still a "public health emergency" in Hong Kong and changes to pandemic control measures should be based on scientific data and not the "comments of one or two people", the health minister has said.

Writing on his official blog on Thursday, Secretary for Health Lo Chung-mau cautioned against assuming that a string of big events the city had hosted recently meant that it had returned to normality.

"Recently, there have been people saying that the city has completely returned to normality after it hosted two or three large international conferences and the rugby Sevens in November, and they have requested the government to lift all anti-pandemic measures, saying we are no longer in a public health emergency situation," Lo said.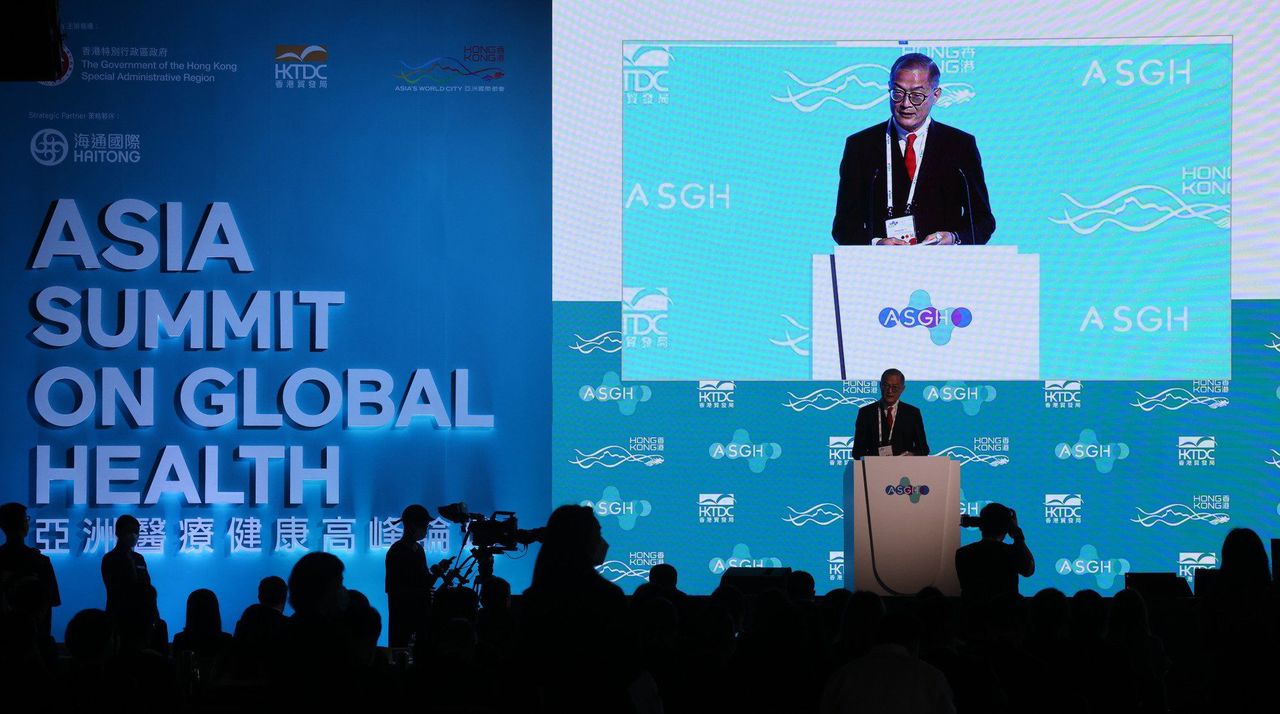 Secretary for Health Lo Chung-mau at the Asia Summit on Global Health.
He added the Omicron variant was more serious than the seasonal flu, even though it could not be compared with diseases such as Ebola, severe acute respiratory syndrome (Sars) or even the original
coronavirus
variant that emerged in early 2020.
"Whether the pandemic's effects on the public health situation is a state of emergency … depends on factors such as scientific data and global conditions, rather than the holding of one or two events or the comments of one or two people," Lo said.
Without specifying, the health minister criticised political groups and health experts that sought further relaxation of the city's social-distancing curbs after officials hailed the success of the Global Financial Leaders' Investment Summit and the Sevens tournament.
With thousands of new
Covid
-19 emerging daily in the city, the pandemic continued to threaten high-risk groups, Lo said, adding 10 children aged below 11 had died this year, a figure which was much higher than the annual number of fatalities for the seasonal flu.
"We believe that the pandemic is still a public health emergency," he said.
Lo also pointed to comments made by director general Tedros Adhanom Ghebreyesus of the World Health Organization (WHO) last month that the world should continue to strengthen its monitoring, testing and treatment of
Covid
-19.
Lo also noted that the United States had extended its public health emergency status to January next year to guard against a potential winter surge in cases.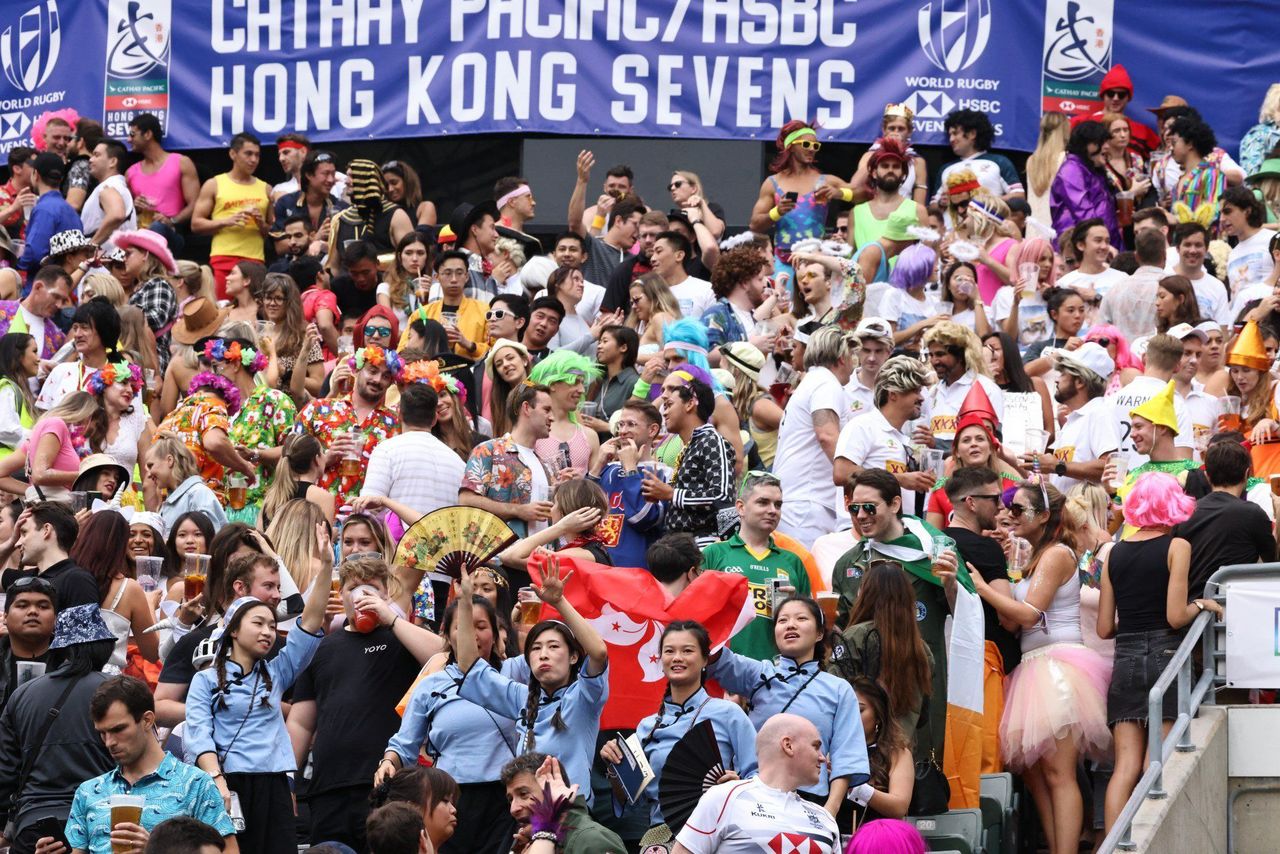 The rugby Sevens returned to Hong Kong after more than three years.

"All of this shows that the threat posed by the coronavirus to human health across the world has yet to be eliminated," he said.

But he added that if the epidemic situation remained stable, the government would gradually resume more social and economic activities.

"Our prerequisite is to protect people's health and safety … We will also find a balance between risks and maintaining economic momentum," he said.

Speaking at a press conference, Undersecretary for Health Libby Lee Ha-yun also defended labelling the pandemic as an emergency, noting the United States and the WHO continued to do so.

"In other words, we still need to use the mentality of being alert to face the pandemic," she said.

Respiratory disease expert Dr Leung Chi-chiu argued Hong Kong should relax its Covid-19 measures as soon as the health system allowed.

"The WHO still classifies this as a global public health emergency, but we must also consider what is happening in the city," Leung said. "In Hong Kong, even if there is a rebound in cases, it should only be limited. But if we see a high reinfection rate or cases involving one person infecting their whole family, this shows our herd immunity is weakening and that it is time to prepare for another wave."

He said it was unrealistic to wait for an additional drop in cases to further ease Covid-19 curbs, as the current daily caseload was likely to remain steady in the near future.

The city's largest opposition group on Wednesday said it had interviewed more than 800 residents from October 24 to November 5, and 75.6 per cent disagreed the pandemic was still a public health emergency.

Ramon Yuen Hoi-man, the Democratic Party's health spokesman, on Thursday said Lo's arguments were unconvincing.

"Covid's fatality rate nowadays is very low. In the past, a seasonal flu outbreak caused up to 100 deaths per year, and yet the government never considered the flu a public health emergency," he said. "The government should further improve transparency and explain what their objective indicators are when it comes to deciding which measures can be relaxed."

Earlier this month, High Court Justice Russell Coleman dismissed a judicial challenge against the continuation of all Covid-19-related measures when the disease appeared to have weakened in recent times.

Resident Ng Chun-kuen supported his application by referring to a joint article authored by four Hong Kong experts calling for an earlier return to normality, but Coleman found no reasons to intervene.