Compulsory face coverings were reinstated amid rising concerns about the Omicron variant of Covid-19.

Penalty notices up to £200 were issued to 536 people between 30 November and 21 December, the Mayor of London said.

Figures showed a further 287 passengers have penalties being processed by Transport for London (TfL).

It follows a question to the Mayor's Office from Labour Assembly member Elly Baker.

Data revealed 21,602 people were stopped on London's transport network for not wearing a mask.

City Hall said "most complied by getting their face covering from their bag or pocket, putting it on correctly or purchasing one from a shop".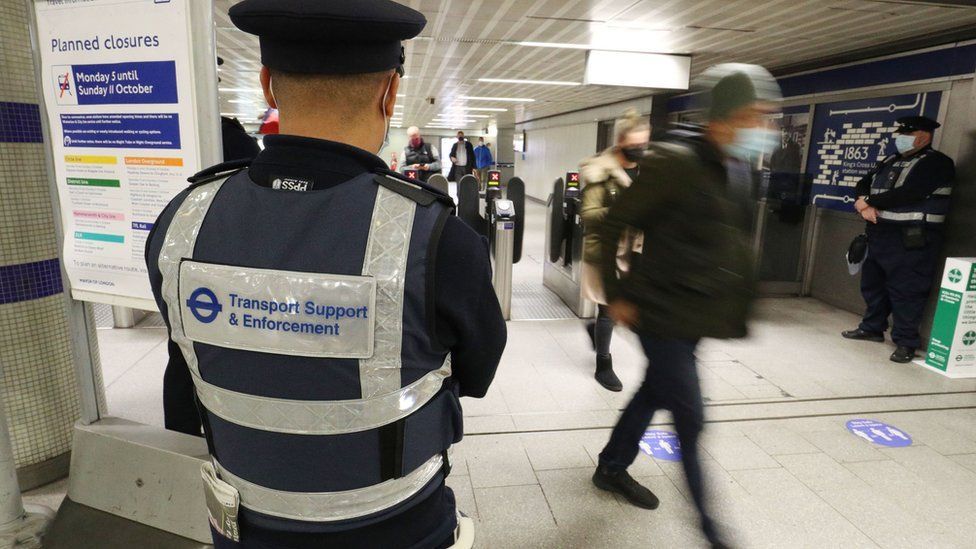 People currently have to wear face coverings in shops and on public transport

However, 1,038 passengers were prevented from boarding Transport for London (TfL) services and 491 people were ordered to leave services or stations.

Mayor Sadiq Khan said: "I have consistently called for the reintroduction of legal requirements to wear face coverings on public transport and so I welcomed the government's decision on 30 November.

"These regulations give TfL, as well as the police, powers to prevent non-compliant customers from entering stations and boarding services.

"TfL can now issue fixed penalty notice of £200 for a first offence."

The mayor said TfL had 500 enforcement officers across the network who are are joined by officers from the Met and British Transport Police.

As of 15 December, 536 fines had been served while the remaining reports were being processed.