1. Health and social care tax announced

The prime minister has announced a new health and social care tax will be introduced across the UK to pay for reforms to the care sector and NHS funding in England. The tax will begin as a 1.25 percentage point rise in National Insurance from April 2022, paid by both employers and workers, and will then become a separate tax on earned income from 2023. The proceeds from the tax will lead to £12bn a year being raised, the prime minister says, with the majority going into catching up on the backlog in the NHS created by Covid. This will include things like increasing hospital capacity and creating space for nine million more appointments, scans and operations. But Labour leader Sir Keir Starmer says the plan is a "sticking plaster".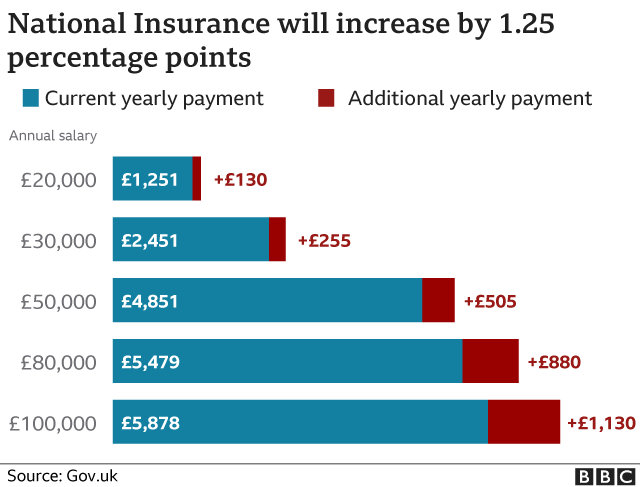 2. Four in five UK over-16s double jabbed

Four in five people in the UK aged 16 and over are now fully vaccinated against Covid-19, according to the latest UK government figures. A total of 43,535,098 second doses have now been delivered since the rollout began nine months ago - the equivalent of 80.1% of all people aged 16 and over. Health Secretary Sajid Javid calls it a "phenomenal achievement" as the vaccine has "built a wall of defence around the UK" and is "allowing us to live safely with this virus".
3. October lockdown plan 'not true'

The government has denied planning an October lockdown in England, after claims were made in a newspaper report. The i newspaper said plans had been drawn up to extend the school half-term holiday, if the number of hospitalisations continue at the current level. The i said a full lockdown was unlikely - but the government could introduce some rules as part of a "firebreak". However the Department for Education said the report was "not true" and the prime minister's spokesman also denied the report.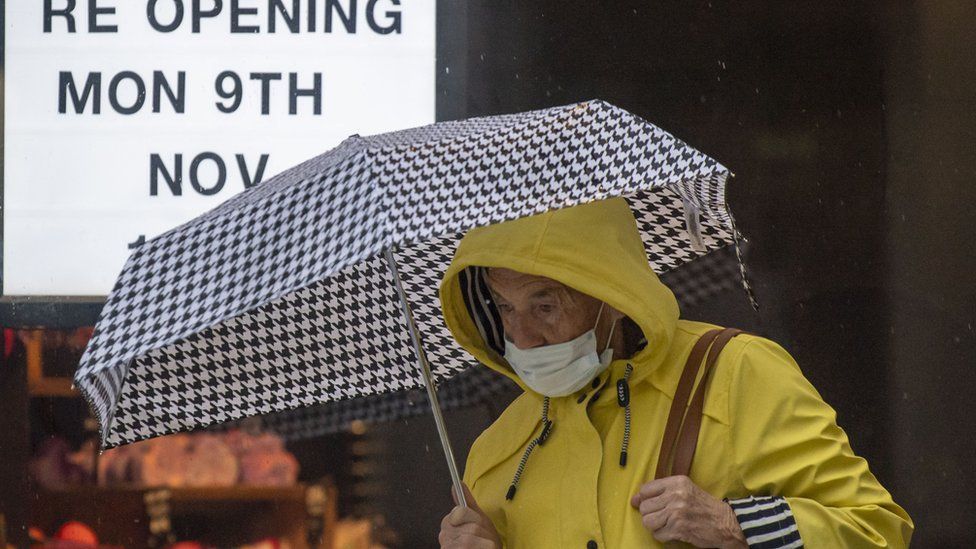 4. Fall in sexually transmitted infections

Cases of newly diagnosed sexually transmitted infections (STIs) are down by a third in England, data reveals. Experts say the drop is partly due to people changing their behaviour during the pandemic but also because fewer tests have been done. With few Covid restrictions remaining, people are now being warned not to swap social distancing for an STI - and to get checked if they have risky sex. STIs may be symptomless but can be avoided by using condoms.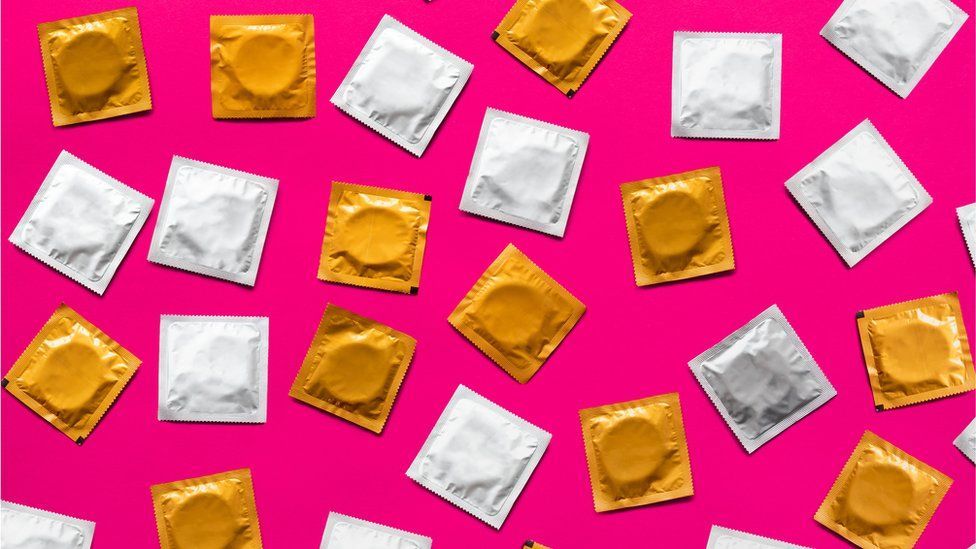 5. Recycling PPE to tackle pollution

Discarded face masks could be melted down and recycled to help tackle plastic pollution. It is estimated 129 billion single-use face masks are used every day around the world - with 55 million in the UK. One Welsh firm is now working to turn hospital waste into new masks, made with 65% recycled materials. Old PPE, like face masks, is currently incinerated - producing climate-warming carbon emissions - or sent to landfills.

And don't forget...

Nightclubs and other crowded venues in England will only be open to people who can prove their Covid status from the end of this month, the government says. Find out where you might need a Covid passport.