Hundreds of thousands of foreign students – many from developing countries – who left China in the first wave of the coronavirus pandemic are facing hardship and uncertainty, with no word from Beijing as to when they will be able to return to their universities.

For Muhammad – not his real name – it was a dream come true when he won a full scholarship with a monthly stipend to study both his masters and PhD in China. Now, he says, he just wants to wake up from the nightmare and he wishes he had chosen to study somewhere else.

Muhammad returned to his home in northeast Africa in February, when embassies evacuated overseas students during the world's first outbreak of Covid-19 in the central Chinese city of Wuhan. He was among the legions of foreign students who left China at that time, and whose futures have been stranded ever since.

Beijing cancelled all visas in March, as it introduced countrywide restrictions to curb the spread of the pandemic. While the Chinese government has gone back and forth in its entry policies for foreign arrivals from different countries since then, the restrictions on foreign student visas have remained largely unchanged.

For Muhammad, it has drastically altered his view of a country he loved. "All my support for China has changed totally. We loved China so much. I was always defending China when friends and family back home blamed Chinese people's eating habits for the virus and when they made hate speech," he said.

"They have allowed business travellers … why not us? Now we know we mean nothing to [China]."

China has hailed its stringent entry requirements as the reason for its success in containing the virus, but the cost to its soft power diplomacy is yet to be determined.

Muhammad, who did not want to be identified due to political sensitivities and fear of losing his scholarship, was one of 6,500 international students who signed an online petition calling on China to open its borders to them. They have also organised a campaign on social media, using the hashtag #TakeUsBackToChina.


Beijing's soft power campaign

For students from developing countries, like Muhammad, China has been a popular study destination, with good quality, affordable education – and a generous availability of scholarships, thanks to the soft power benefits of welcoming foreign students.

The number of government-funded international students increased almost six-fold over the past 10 years, according to data from the education ministry. In 2016, 40 per cent of all new international students received sponsorships from the Chinese government.

The latest official number of overseas students in China was 492,000 in 2018, according to data published in June last year. The target for admissions in 2020 was 500,000 – nowhere near the more than a million foreign students in the US, for example – but the sector was on the rise until the pandemic struck.

Yang Rui, a professor at the University of Hong Kong's education faculty, has spent years researching China's use of soft power through higher education. On the numbers alone, the effort to attract foreign students appeared successful, he said.

But, Yang added, the students' first-hand cultural experience of living in the country was vital if China was to achieve its soft power objectives. "The pandemic obviously has affected the soft power push through education."

Joshua Mok Ka-ho, dean of the School of Graduate Studies at Lingnan University Hong Kong, said China had chosen to revitalise its domestic economy over internationalisation through opening doors to foreign students.

"China obviously sees the pandemic as an issue that is of national security, so it has some of the most stringent border policies towards students compared to other countries," said Mok, who researches comparative education policies.

"I see them as trying to take a balance between the aim of internationalisation – including having more international students – and also containing the pandemic so its domestic economy can recover."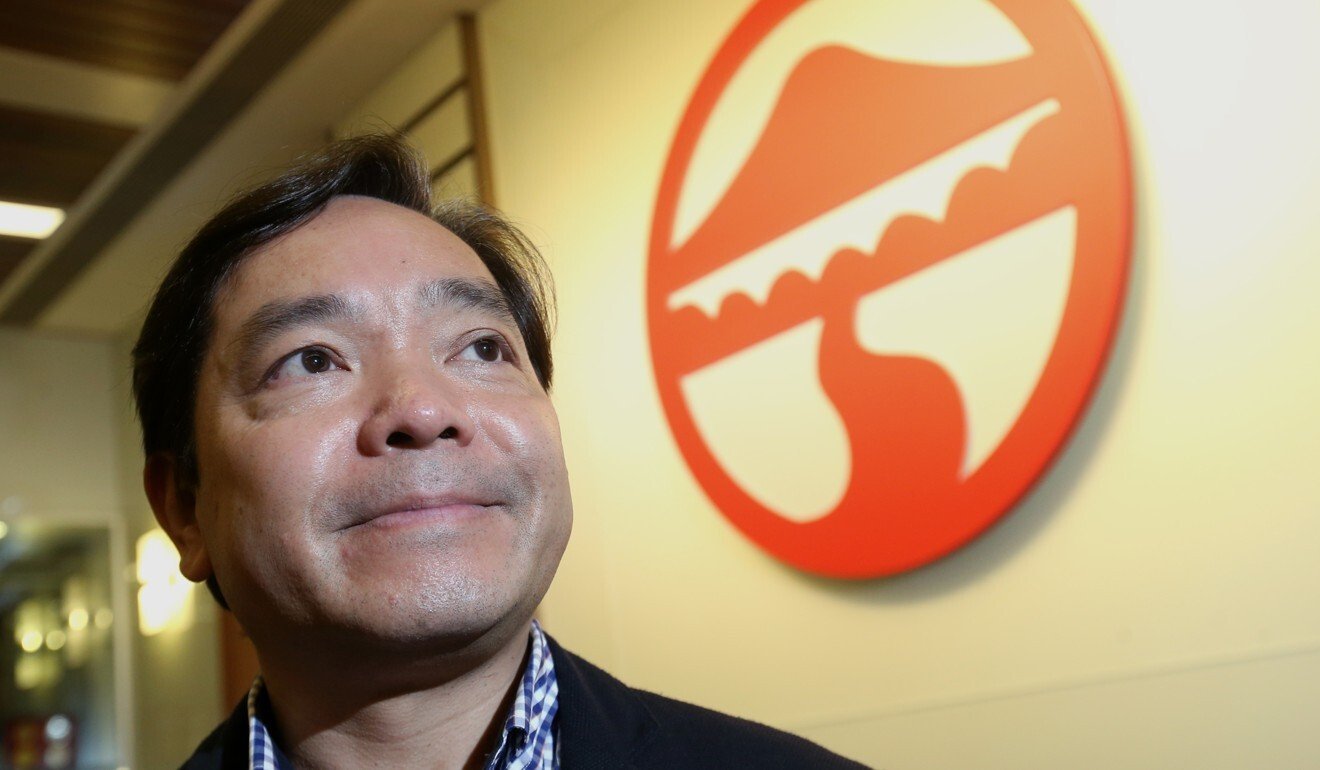 Joshua Mok Ka-ho of Lingnan University.

For the current crop of overseas students, the benefits of studying in China are outweighed by frustration. Of 10 students who spoke to the South China Morning Post for this article, fewer than half had received official notification from their schools that the spring term would include online classes for foreign students.

There has been no official or centralised announcement from the Chinese government.


Unknown future

For Muhammad, the clock is ticking. He has been in deep financial difficulties since his Chinese school cut the stipend for his degree. "I have been sitting at home since February, with no job and no money for living," he said.

In addition to having to borrow money from relatives to survive, Muhammad said trying to continue his studies online was a daily struggle, with an internet connection that made it difficult to access the materials he needed.

"They are not responsible and you can't trust your future [with] them again … I am quitting," he said.

British PhD student Danielle – not her real name – also signed the online petition started by anonymous international students in December. She moved to southern China in September 2019 to study at a university in Shenzhen but since returning to Britain in January for her winter break has been unable to return.

"The most frustrating part to me is that there has basically been no communication between the government, the school and us international students," she said.

"I know the pandemic situation keeps changing around the world, but at this point they should know whether they will let students back next month, and I think they should make announcements so people can decide whether they should continue with their studies."

Danielle, who has suspended her studies, said she would consider applying for school somewhere else if she were not able to return to China by summer 2021.

But the quitting and restarting option is not available to everyone. A third-year medical student from Pakistan said having it on his record could affect his opportunities to get a licence in the future.

The 23-year-old, who studies at Qiqihar Medical College in the northeastern Chinese province of Heilongjiang, said he has put a lot of time and money into his supposedly six-year degree. He also refused to give his name because of political sensitivities.

"All my anxiety and depression is about my future. The medicine degree is all about experience, and the third and fourth year in the programme is our prime time in learning practical knowledge," he said, adding that he was paying for private courses at home to keep up with his studies.


Different treatment

Not all students have been as frustrated. The South Korean government reached an agreement with Beijing in July, which reopened student visas for its citizens.

American student John Dopp, who is in his fourth year of undergraduate studies in finance at New York University Shanghai, was informed by the school in October that he would be able to get a visa from his nearby Chinese consulate general.

Dopp, 22, was able to return to class after arriving back in China in mid-November for quarantine. But he described the waiting period before he got the news as extremely "nerve-racking" and "stressful".

"I was in the same boat like most of the other foreign students. I woke up every day just nervous, anxiously checking my phone for updates and news. I have the Ministry of Foreign Affairs bookmarked on my computer," Dopp said.

He also had to change his flights a few times because of the changing Chinese entry requirements for virus checks, as well as a delay in issuing his visa.

Another joint US-China institution, the Tianjin Juilliard School, was also able to receive its 39 graduate students from 11 countries this year, due to special visa permission from the government, according to a report by Chinese state tabloid Global Times on December 14.

The Chinese foreign ministry did not respond to specific questions from the Post regarding the number of students affected by the current visa policy, or the timeline for their return, but provided a statement:

"The Chinese government pays high attention to protecting legal rights of foreign students in China, and has been requesting all higher institutions to keep close contact with students outside the border, to properly arrange online classes and handle the reasonable requests and demands from the students," it said.

"On the premise of epidemic control and safety, China will organise resumption of school for foreign students, and will open communication with all parties involved."