Steve Cooke, 36, was found dead by police at his Kent home the next day.

His partner Katie Milne said he was the victim of an "injustice" and would still be alive today if a call handler had phoned back to check the address.

South East Coast Ambulance Service (Secamb) said it was reviewing Mr Cooke's case and others to "mitigate against a similar event occurring".

At the time, the service warned it was dealing with "unprecedented levels of demand" during a surge in cases caused by the Alpha variant, which was first identified in Kent.

Mr Cooke, a youth football coach and primary school caretaker, had phoned NHS 111 on Christmas Day, in a state of distress and struggling to breathe. He had tested positive for Covid two days earlier.

A call handler had difficulty hearing him and sent an ambulance crew to the wrong address, which was less than five metres away from Mr Cooke's home in Chatham.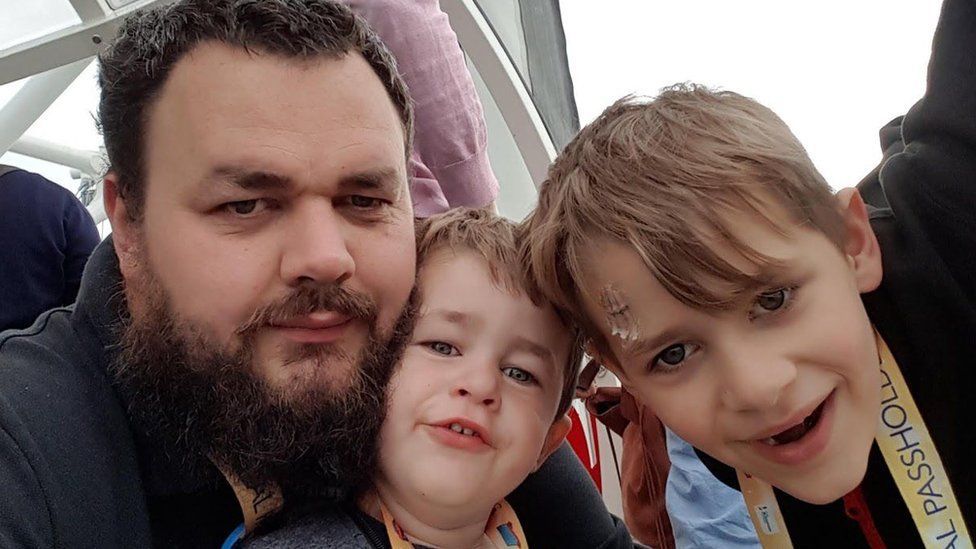 After paramedics found an empty flat, the call handler phoned Ms Milne, who lived separately with the couple's four children.

However, a coroner found the call handler failed again to take the correct address, did not listen to Ms Milne's response and hung up after 62 seconds.

"This [was] very brief given the serious nature of the query to locate a missing sick patient," assistant coroner Sonia Hayes said.

Ms Milne was not called back when paramedics could still not locate Mr Cooke and no effort was made to listen again to the original call, the coroner said.

The ambulance crew then "moved on and went and assisted another call", Ms Milne said. "It felt like it became a nuisance when they couldn't find him," she said.

Ms Milne got no answer when she tried to call Mr Cooke and "assumed he was sleeping," she said, but "started to panic" the next day when she realised his phone was switched off.

She drove to Mr Cooke's home, where his flatmate broke the news that police had found his body.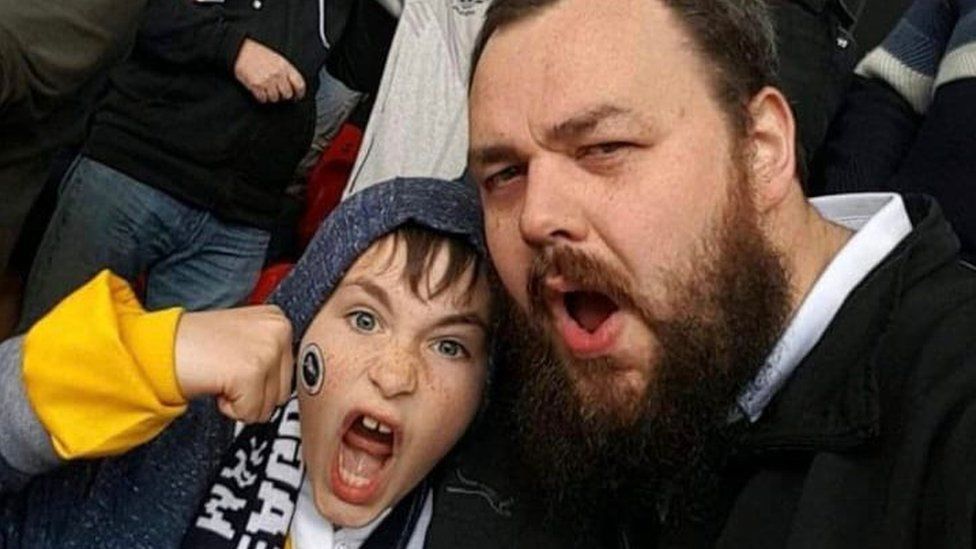 Before testing positive, he had been due to spend Christmas Day with Ms Milne and their children.

He spoke to the family on a video call in the morning, less than an hour before phoning NHS 111.

"If someone had called me back to say we still can't find him, I would have gone straight down there," she said.

"If he had got the help he could have survived, without a doubt," she added.

After an inquest in July, the assistant coroner wrote to Secamb boss Philip Astle and said that other patients may die unless action was taken.

She raised eight concerns, including the fact the call handler "did not listen or give sufficient time for [Ms Milne] to respond" and did not escalate the case when Mr Cooke could still not be found.

The inquest concluded that Mr Cooke died of "Covid-19 pneumonia due to Covid-19 infection".

The trust has until 5 October to formally respond to the concerns.

In a statement, it said: "We take any concerns raised by a coroner seriously and prior to receiving this report we were already undertaking a review of any responses to wrong addresses."