They were calling for various reforms, including to social care and policing.

About 10,000 delegates are expected in the city for the Tories' first in-person conference since the pandemic and their 2019 election victory.

The prime minister has said he wants to "build back better - with decisive action on more jobs, more police and supporting health and social care".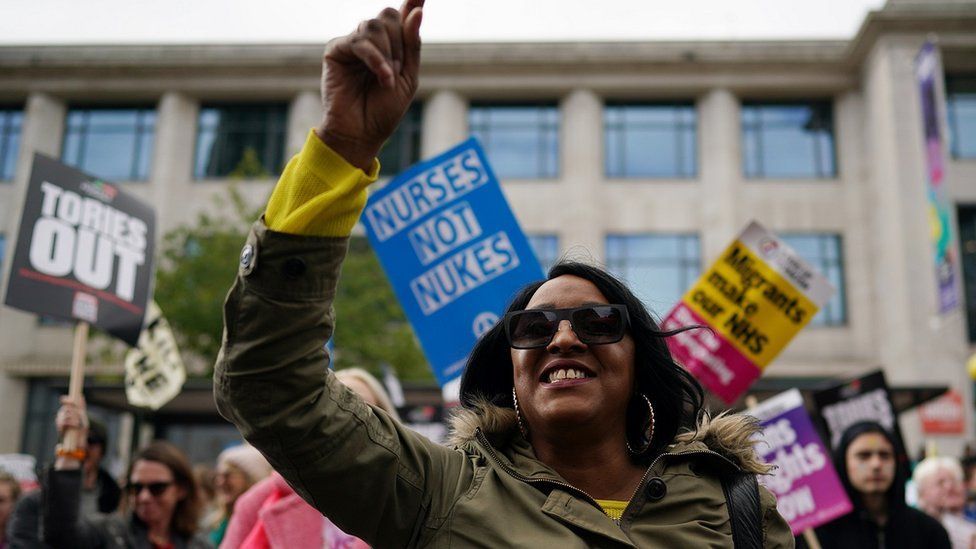 Among the protesters were a group of care workers who had marched more than 30 miles from Burnley to call for better pay and conditions.

Joni Hillary, who said she also worked in a pub because the pay was better, said: "Carers are some of the most underpaid workers in the country and, for the job we do, it's not enough pay - we look after some of the most vulnerable people.

"If your mum and dad are getting looked after, do you really want someone who's half-hearted because they don't feel appreciated… or do you want someone that feels good about doing the job?"

Brett Marsden, one of the carers at the march, said they were also raising money for local food banks after some had to use their services, especially when isolating from relatives so they could work in lockdown.

"There were numerous sacrifices made… if social care crumbles, it falls on the NHS and nobody wants that," he said.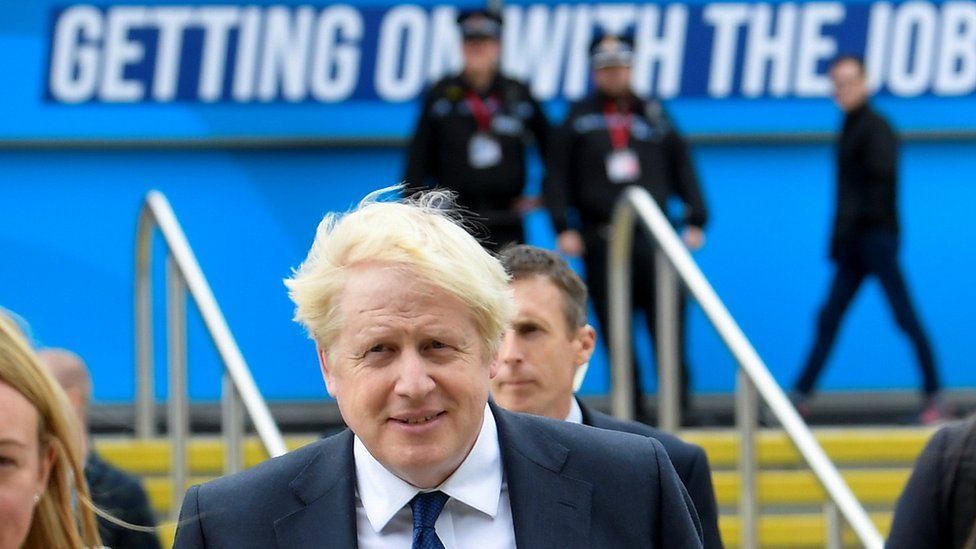 The care system, which has been hit by staff shortages and falling government spending, is under pressure because of an ageing population and the pandemic.

This has put pressure on the NHS as people cannot be discharged from hospital if they do not have anywhere suitable to go.

Last month, the government announced an extra tax to fund social care in England. However, there are concerns that the increase will have a greater impact on the lower-paid.

Protesters were also calling for policing reforms as wide-ranging amendments to the Police, Crime, Sentencing and Courts Bill make their way through Parliament.

The proposed law includes an offence of "intentionally or recklessly causing public nuisance", designed to stop people occupying public spaces, blocking motorways or employing other tactics to make themselves both seen and heard.

Home Secretary Priti Patel said the government would not "tolerate guerrilla tactics that obstruct people going about their day-to-day business".