As China and the United States spar at the United Nations over the coronavirus pandemic and international order, their deepening rivalry has accelerated fears in Asia of a new and more complex cold war.

In their addresses at the mostly virtual UN General Assembly on Tuesday, US President Donald Trump called for China to be held accountable for the global health crisis and urged countries to put themselves first, while Chinese President Xi Jinping criticised the US indirectly for undermining multilateralism.

Other world leaders called for reforms within the UN to address growing geopolitical risks.

UN Secretary General António Guterres delivered a stark warning about the "very dangerous direction" in which the world was moving, likening the moment to the Cold War.

"Our world cannot afford a future where the two largest economies split the globe in a great fracture – each with its own trade and financial rules, and internet and artificial intelligence capacities," he said.

"A technological and economic divide risks inevitably turning into a geostrategic and military divide. We must avoid this at all costs."

The contrast between Xi's long-term vision of global governance with the UN at the centre and Trump's emphasis on "America first" style policies reflect the widening rift between the major powers that have intensified concerns in Asia.

Smaller countries have tried to avoid getting caught in the crossfire, but that is getting harder to do as tensions escalate, with Washington hardening against Beijing's growing assertiveness in the South China Sea and urging nations to be wary of China's Belt and Road Initiative and its telecoms giant Huawei.


Alexander Neill, who runs a strategic advisory consultancy in Singapore, said concerns were accelerating in Southeast Asia, even as countries such as Singapore were still balancing economic ties with China and security relations with the US.

"Many Southeast Asian countries have deep economic relations with China that are inextricable, but many are starting to question whether a Chinese form of governance – governance with Chinese characteristics – is going to be palatable to their societies," he said.

"Southeast Asian countries have had to think carefully about who has been delivering and who will continue to deliver public goods in the region and in the security domain for the foreseeable future, and I think they see that the US is still the one that can offer those goods."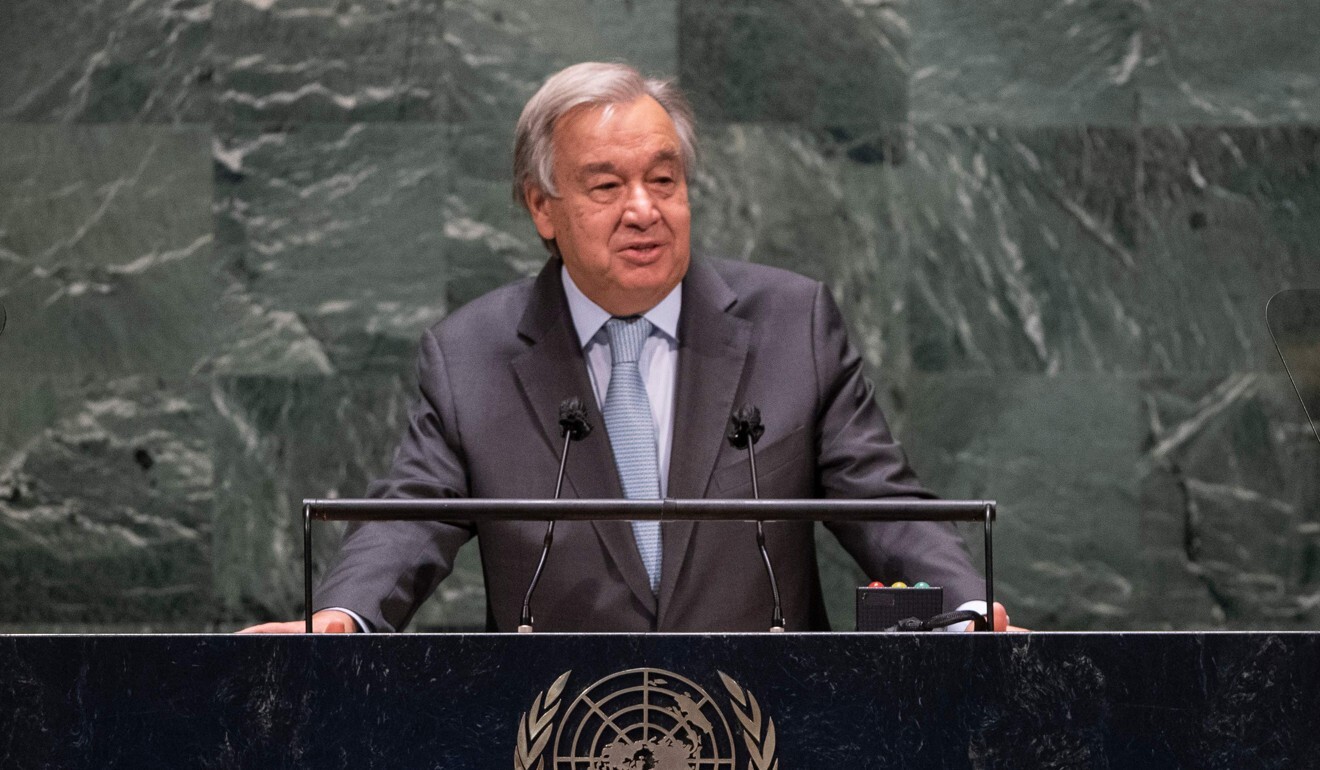 UN Secretary General António Guterres delivered a stark warning about the "very dangerous direction" in which the world was moving.

At the United Nations on Tuesday, Philippine President Rodrigo Duterte repeated the findings of a 2016 tribunal that ruled in favour of Manila and rejected most of Beijing's claims to the South China Sea. He also referred to Washington's endorsement of the ruling in July.

Aaron Rabena, a research fellow at the Manila-based think tank Asia-Pacific Pathways to Progress, said Duterte's remarks reflected that he wanted Manila's claims respected but did not want great power tensions to turn into a hot war.

"For one, the economic stakes in the region are too high, let alone that most countries are still reeling from Covid-19," he said.

"Another reason is that the Philippines could be entrapped, as it is a defence treaty ally of the United States that accommodates US military presence.

"Not only would an attack on US military forces in the Philippines be deemed as an attack on Philippine soil, but an attack on US forces would oblige the Philippines to render assistance.
"Similarly, concerns have grown in Indiaabout China, with calls for a partial decoupling amid the crisis at their disputed Himalayan border.

Madhav Das Nalapat, director of the department of geopolitics and international relations at Manipaul University, said India was reluctant to partner with the US but could find itself aligned with the US against China, in the same way Beijing had partnered Washington against Moscow during the Cold War.

"Should India locate itself within the group of countries that are now on the opposite side of the fence to China, it would be an ideal destination for Taiwanese, US and Japanese companies looking to shift from the PRC [People's Republic of China]," he said.

Nalapat said there were signs that UN "cannot be taken seriously", including China's refusal to allow India to join the UN Security Council, and sidestepping by China and the US of UN resolutions they disagreed with – which added to the risk of military conflict.

"Given the trajectory of China and the resistance to being overshadowed by the US, such a situation seems unavoidable. Cold War 2.0 has begun."