Cathay Pacific Airways is axing all Australia flights except Sydney, while services to Vancouver, San Francisco and Frankfurt are also among routes culled in response to a Hong Kong government plan to force local flight staff to quarantine for 14 days.

The airline announced its tentative plan late on Wednesday in response to the isolation rule that would apply to local crew who have stayed outside China.
Cathay is unable to run its already reduced Covid-19 flight schedule with a limited number of volunteer staff to maintain an optimal pandemic schedule.

Flights will start to be reduced from the start of the quarantine period, spanning February 20 through to the end of the month.

Among the long-haul destinations to be cut are Brisbane, Perth, Melbourne, Auckland, Frankfurt, Vancouver, San Francisco and Amsterdam. A one-way Hong Kong-Tel Aviv route will operate once during the initial flight reduction period.

Services to Seoul, Kuala Lumpur and Ho Chi Minh City are also being scrapped. Cathay will operate a single, one-way flight from Hong Kong to both Cebu and Kaohsiung, according to the schedule.

Flights in the region that will go ahead are: Taipei, Beijing, Shanghai, Jakarta, Surabaya, Osaka, Tokyo, Manila, Singapore and Bangkok.

Surviving longer-haul flights include: Sydney, Los Angeles, New York, Toronto, plus flights one-way from Hong Kong to London and one-way from Amsterdam to Hong Kong.

Cathay warned last month the quarantine measures could force it to cut passenger flight capacity by 60 per cent – a figure closely linked to how far the airline flies and the number of seats per plane offered for sale.

The airline said the move would mean up to HK$400 million (US$51.6 million) in lost revenue. It is already losing HK$1 billion to HK$1.5 billion a month.

Cuts were always likely to fall on long-distance services, and last month Ronald Lam Siu-por, the airline's executive director, warned the new measures would "have a significant impact on our ability to service our passenger and cargo markets".

On February 5, Hong Kong said it would require city-based pilots and cabin crew to quarantine in a designated hotel for 14 days, before re-entering the community and undergoing an extra seven days of medical surveillance involving regular temperature checks and health monitoring.

The government's overriding concern was the risk of importing mutant strains of Covid-19.

Shukor Yusof, of aviation advisory firm Endau Analytics, said the demand for international flights was being killed faster than demand actually returning.

"That could certainly push Cathay to cut more jobs," he said.

The airline said it was "actively" planning its available manpower for March in order to build a flight schedule, which is expected to be released on February 22.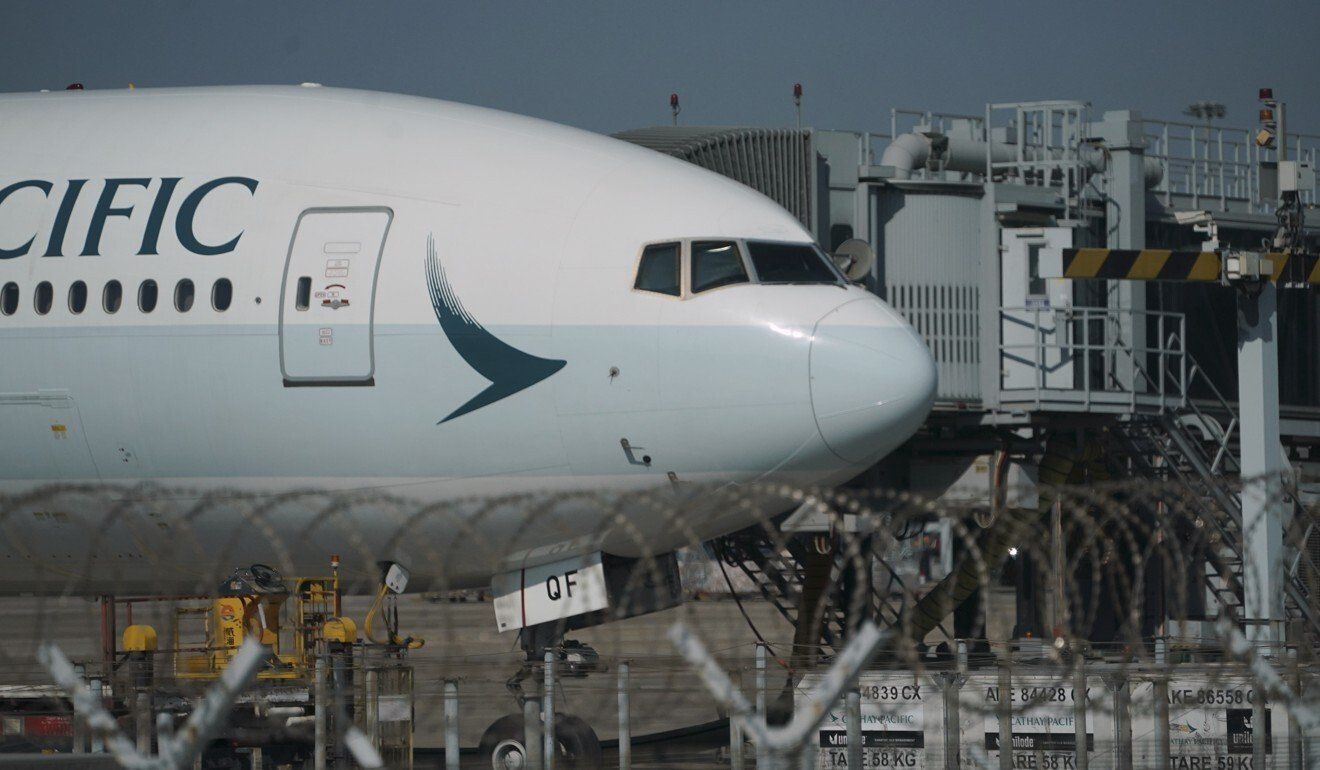 Some travellers face uncertainties now that Cathay has cut several long-haul routes.

Software engineer Jessica Chong, who expected to fly back to San Francisco in mid-March, now faces an uncertain wait.

"I was so excited to bust out of my quarantine hotel, I am on day 15 of 21, and see my family, but the looming return flight uncertainty is pretty stressful, especially because I don't know precisely what the impact will be," she said.

"Will it be impossible to fly back to San Francisco? How long till I get to see my husband again? Will I just need to take a detour through Los Angeles or something?

"The only thing I know for sure is that I feel bad for everyone affected – all the flight crew and travellers, and people who just want to see their loved ones."

Cathay will be placing crews at a company hotel at its airport headquarters, and one supplied by its parent shareholder Swire Pacific.

Crews will be paid extra allowances while flying continuously for three weeks, before they quarantine, imposing an extra cost on the airline as it loses revenue from cutting flights.