Losses will remain 'substantial' but should be lower than the HK$7.6 billion it lost in first half of 2021.
Cathay Pacific Airways is expecting a better performance in the first half of this year compared with the same period in 2021 despite still posting losses, on the back of stronger cargo businesses and cost-cutting measures.

The Hong Kong flag carrier on Tuesday also said it was on track to double the number of destinations it flew to, from the 29 at the start of the year.

"Given a strong underlying cargo performance coupled with our cost-management measures implemented over the past two years, our consolidated losses in the first half of 2022, while substantial, are expected to be lower than the consolidated losses reported in the first half of 2021," said chief customer and commercial officer Ronald Lam Siu-por said.

The airline reported a HK$7.6 billion (US$968 million) loss in the first half of 2021.

The easing of travel and quarantine restrictions helped the airline resume more flights, and Lam said the airline hoped to continue doing so.

Cathay increased its flight schedule from this month, including adding daily flights to and from London's Heathrow Airport and resuming or boosting passenger flights to the United States, Australia, New Zealand and India.

As of June, the carrier said it had reached its target of flying to 45 destinations.

"Demand for inbound flights to Hong Kong saw substantial growth, driven by pent-up demand out of North America, the UK and Europe," said Lam, adding that the airline would keep a "close eye" on the opening up of countries, including Japan and South Korea.

He added the airline expected transit traffic to improve between Britain, Australia and New Zealand, as well as North America and Southeast Asia.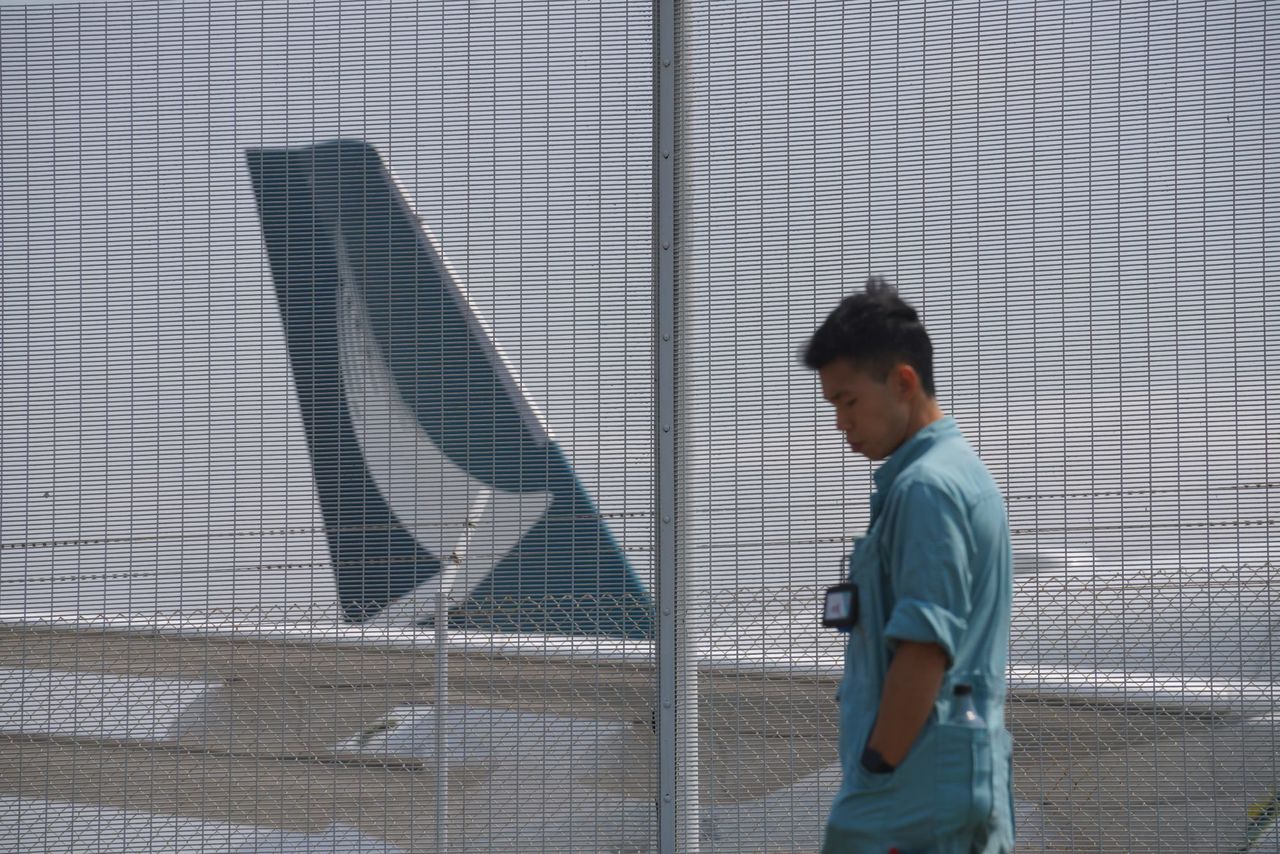 As of June, the Hong Kong flag carrier is flying to 45 destinations.

Hong Kong has eased travel rules by halving hotel quarantine for travellers to seven days, allowing visitors to enter the city and eased the system of flight suspensions for airlines that brought in people who tested positive for the coronavirus.

In May, Cathay carried a total of 57,982 passengers, an increase of 141.5 per cent over the same month last year, but down 98 per cent down from pre-pandemic levels the same month in 2019.

The airline carried 92,426 tonnes of cargo, similar to May 2021, but 45 per cent down from May 2019.

Its passenger flight capacity was 4 per cent of pre-pandemic levels, while it operated about 34 per cent of its pre-pandemic cargo flight capacity.

Lam noted that the months-long lockdown in Shanghai due to the coronavirus continued to affect cargo demand, but demand from other parts of the network remained strong.

The Cathay Pacific Group had HK$30.3 billion in liquidity at the end of 2021, up from HK$28.6 billion at the end of 2020. It was also aiming to reduce its operating cash burn to less than HK$500 million per month for the next few months.

Despite the encouraging numbers, aviation advisory firm Endau Analytics' Shukor Yusof said Cathay had some way to go before it stabilised, pointing to "perhaps after 2023".

"The structural damage caused by Covid-19 and Hong Kong inflicting prolonged lockdowns, as well as strict quarantine, has greatly impaired Cathay Pacific. Rising crude prices will also weigh heavily," he said.

Andrew Yuen Chi-lok, of Chinese University's Aviation Policy and Research Centre, said while the situation was certainly improving, cautioned that challenges remained for further recovery as passenger demand would be affected "if the quarantine measures in Hong Kong remained strict".