Cathay Pacific will require all aircrew exempted from Hong Kong's strict quarantine arrangements to self-isolate and avoid gatherings upon returning to the city, even as it prepares a drastic contingency plan to base pilots overseas for months at a stretch to shore up manpower.

Cathay is currently gauging pilots' interest in the new contingency, which would see them relocated outside Hong Kong, quarantined in between flights to and from the city, and kept out of the local community – and away from their families – for four months at a time.

Pilots are being asked whether they would prefer being based in Dubai, Anchorage, Chicago or other unspecified locations on both US coasts.

The novel approach is seen as a workaround to Hong Kong's stringent anti-epidemic measures, which are destabilising the airline's flight operations.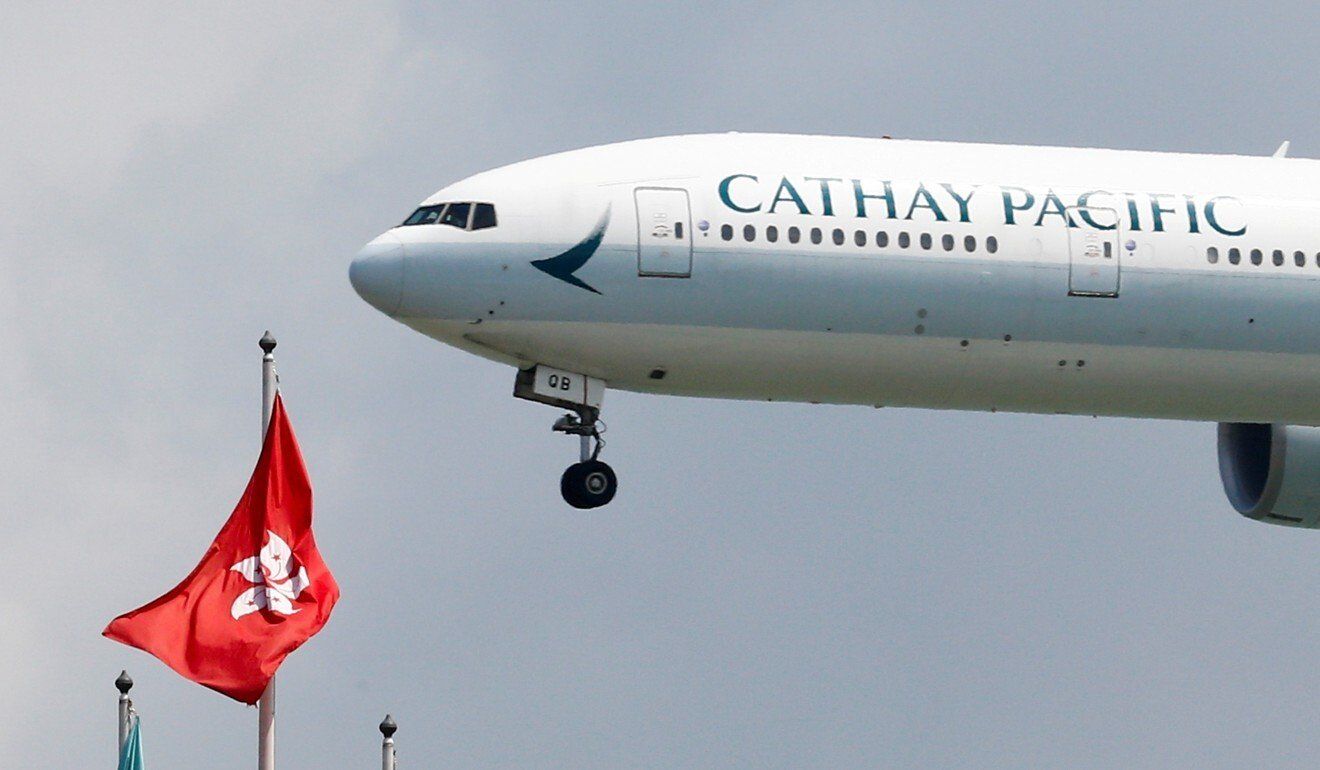 Cathay is also gauging interest in a new working arrangement that would effectively see pilots relocated for four months at a time.

Cathay unveiled the "enhanced" self-isolation rules to its staff on Monday night, with the measures set to take effect on Wednesday. The stepped-up requirements came after three Cathay cargo pilots who were exempt from quarantine on arrival later tested positive for the coronavirus days after re-entering Hong Kong.

Under the new rules, for their first three days back in the city, aircrew would only be able to leave their homes for a maximum of two hours a day. Valid reasons for going out are limited to purchasing "food and essential daily necessities", exercising alone, seeking medical attention and taking a Covid-19 test.

The company said the isolation requirement would be lifted only after a Covid-19 test taken on day three was confirmed to be negative. At that point, crew members would be required to avoid group gatherings for another four days.

Staff would also be obliged to keep a log of any locations they visited in the event contact tracing was required.

Aircrew will be required to submit to six PCR Covid-19 tests over the course of 19 days, as well as additional rapid antigen tests for their first seven days back in the city.

Offering new, more explicit guidance for crew on international flights, Cathay said: "It is essential that strict compliance with all isolation rules are maintained at all times."

Crews on stopovers must proceed to and from their aircraft without stopping in airport retail outlets, travel as a group in company-arranged transport to and from their accommodation, and self-isolate in their hotel room while abroad.

The emphasis on crews' conduct during stopovers was a response to the three cargo pilots who later tested positive. All three had spent layovers at the Hyatt Regency Mainz, a hotel near the German aviation hub of Frankfurt.

Local aircrew operating cargo flights into Hong Kong are currently exempt from stringent quarantine measures on the basis that they have less interaction with travellers, leading to a much lower risk of Covid-19 transmission.

However, with that exemption potentially in jeopardy following the recent infections, Cathay has invited pilots across all its cargo and passenger fleets to express their interest in its relocation contingency.

"[We are] requesting expressions of interest from pilots on all fleets to participate in Temporary Extended Roster Patterns that involve a series of studies from ports outside Hong Kong," the memo to staff said.

The contingency plan would appear to be at odds with an previous cost-saving measure that saw pilot bases in five countries closed, affecting 480 pilot jobs.

The airline said the relocation scheme could start as early as January 2022, or it could be cancelled altogether should it be deemed unnecessary.

It would not be the first time the city's stringent regulations forced such a drastic measure. US cargo giant FedEx temporarily relocated 180 Hong Kong-based pilots and their families to San Francisco at the start of the year to avoid the headaches associated with the city's quarantine regime.

The three infected pilots represented a rare slip-up for Cathay, which has been forced to operate under strict Covid-19 testing protocols at Hong Kong International Airport. Its staff have taken some 170,000 virus tests in 2021, with only a handful returning positive results.

In response to the pilots' infections, which saw two residential areas placed under temporary lockdown for testing, the government on Sunday ordered all aircrew who had passed through Frankfurt since November 1 to be quarantined for 21 days in a government facility.

It has also sought to discourage close contacts of the infected pilots who are still abroad from returning to the city for 30 days.

The airline on Saturday moved its crew in Frankfurt to a new hotel and pledged to suspend stopovers there for cargo crew as soon as practicably possible.

Government pandemic adviser Professor David Hui Shu-cheong had previously recommended exempted flight crew undergo one week of hotel quarantine upon returning to the city.