Daniel Wong* holds a British National (Overseas) passport, but is not taking up Britain's offer of a pathway to citizenship for Hong Kong residents eager to leave.

Instead, the 37-year-old is planning to move to Canada with his wife, a 33-year-old civil servant, their four-year-old son and both sets of grandparents.

"My parents prefer Canada and especially Vancouver, because they visited the city a few times and love it," says Wong, who works as a senior manager in corporate governance.

"I cannot leave them behind in Hong Kong. If they are not moving with us, we won't be moving."

Canada has seen a sharp increase in Hongkongers seeking residency there since last year, according to official data. Australia had also seen more inquiries from Hong Kong residents who want to move there, a migration consultant said.

Like Britain, both countries announced they would ease their entry rules for Hongkongers after Beijing imposed a national security law last June, banning secession, subversion, terrorism, and collusion with a foreign country or external elements.

Britain began accepting applications on January 31 for a new visa which allows BN(O) passport holders and their dependents to live and work in the country and apply for citizenship after six years. An estimated 5.4 million out of Hong Kong's population of 7.5 million are eligible.

Canada unveiled its new scheme for Hong Kong residents last November, expediting study and residency applications and creating a new "open work permit" specifically for Hongkongers who recently completed post-secondary studies.

Applications for the new permit open on Monday. It grants holders the right to work in Canada for up to three years.

Later this year, a new pathway to permanent residency will open for those with one year of work experience there, while a dedicated route is being planned for those who graduate in Canada.

Permanent residents are eligible to apply for citizenship after living in Canada for between three and five years.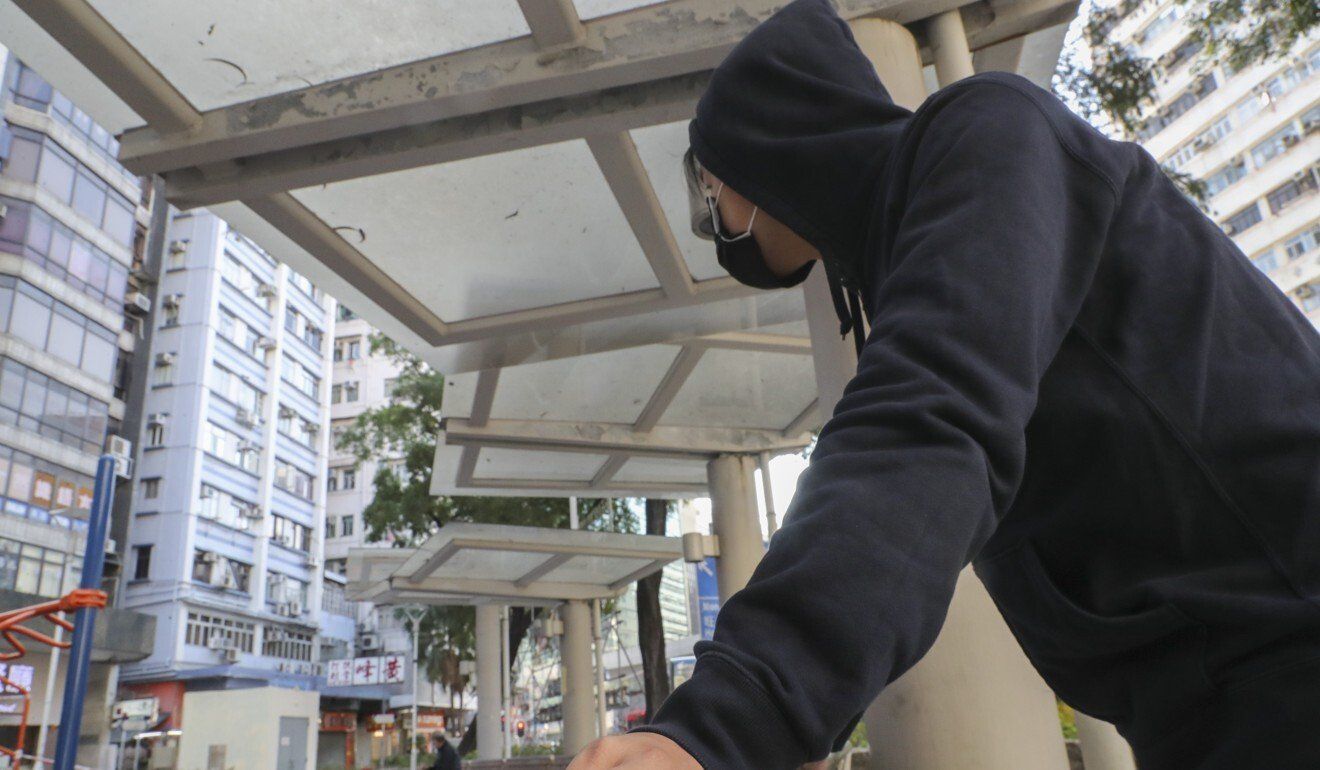 Hongkonger Daniel Wong poses for a picture in Prince Edward.
More want to study in Canada

According to a Canadian government database, applications from Hongkongers for new or extended temporary residency visas rose by more than 30 per cent in 2020 over the previous year.

There were 8,058 applications in the first 11 months of last year, compared to fewer than 6,000 in each of the three previous years.

Last June and July, just before and after the national security law was introduced, the number of applications was more than 25 per cent higher than in any other month going back to at least 2017.

Applications processed for new study permits also shot up by nearly 50 per cent to 1,998 from January to November last year. Over a third – 727 – were processed in October and November alone.

Wong says that aside from his parents' preference, other factors were at play when the family chose to move to Canada instead of Britain.

He has an uncle and two cousins who live in Vancouver, whereas he has no friends or family in Britain. He believes Canada's large Chinese community will mean less discrimination and racism for his family.

He says the family began considering emigration because of concerns over his son's education rather than the national security law.

He believes Hong Kong's education system does not allow children to be creative or learn problem-solving skills that will be critical in future, whereas he expects Canada to provide a more "diversified" school experience.

Wong himself has applied for two courses at colleges in Winnipeg and Vancouver, hoping that will help him qualify for permanent residency under Canada's offer to graduates of local schools.

He and his wife hope to be in Canada by the summer, with the rest of the family to follow. Applicants from abroad will have to meet certain exemptions to enter the country due to Covid-19 travel restrictions.

Based on Canada's last available census data, there were 208,935 Hong Kong-born people with Canadian permanent residency or citizenship in 2016, with the biggest communities in the greater Toronto area and Vancouver.

More than 90 per cent moved there before 2000, many in the wake of China's crackdown on student protesters at Beijing's Tiananmen Square in 1989.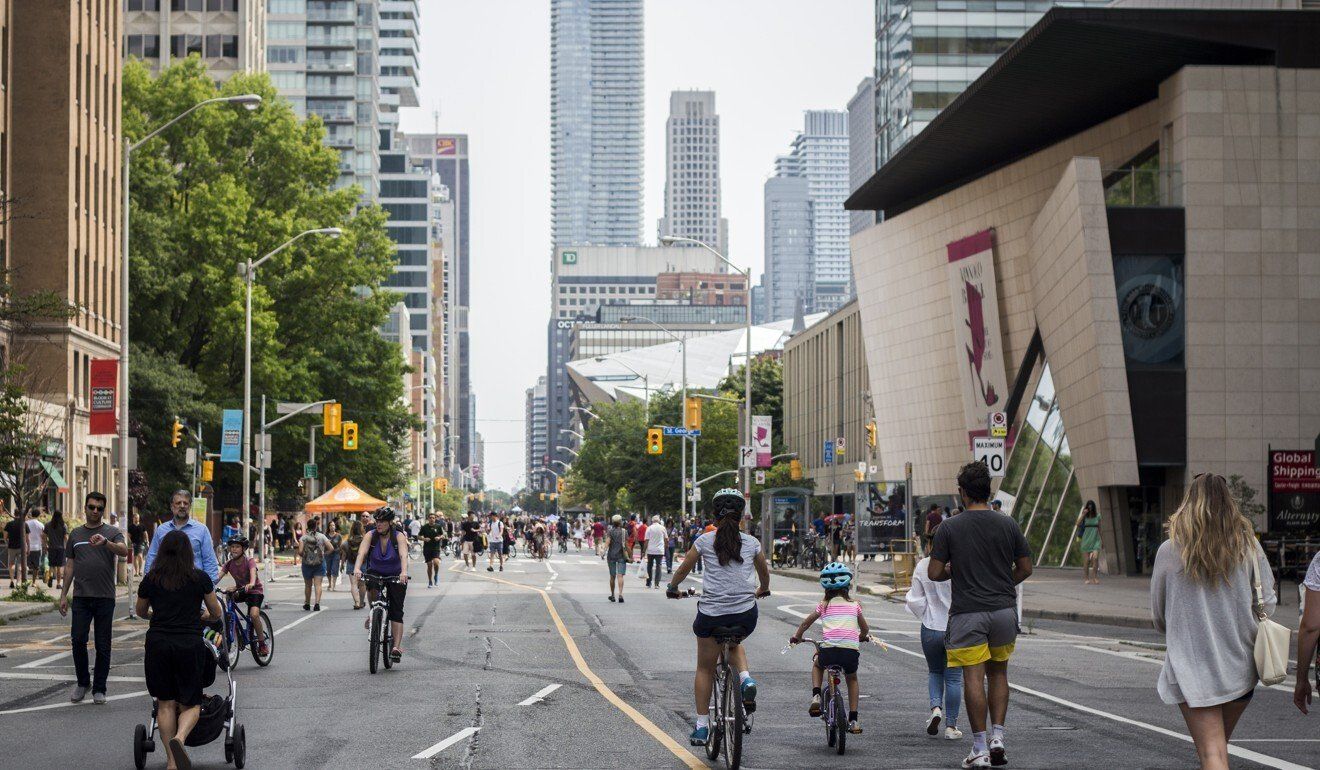 Based on Canada's last available census data, there were 208,935 Hong Kong-born people with Canadian permanent residency or citizenship in 2016.
Australia's borders still closed

Canada ranked fourth in a Chinese University survey last October which asked Hongkongers considering emigration to state their choice destination.

Britain came first for 23.8 per cent of those polled, followed by Australia (11.6 per cent), Taiwan (10.7 per cent), and Canada (9.3 per cent).

Australia announced last August that it would extend certain temporary graduate and skilled work visas by five years, a move which immediately affected 10,000 Hongkongers already there.

Graduates of Australian universities as well as those with certain skills could also apply for five-year visas.

Those granted the extension or a new visa will be eligible for permanent residency after five years, although the Australian government has not announced specific details. Permanent residents may apply for citizenship after as little as a year.

Ryan Liu, 32, holds a BN(O) passport but will take up the Australian offer with his 30-year-old wife. They have no children.

Both are nurses, and health care professionals in Australia earn more than in Britain, he says. Liu and his wife are already licensed to practise in Australia, but would have to take another examination before they can continue working in Britain.

The couple chose Australia because they wanted to live in a place where English is the main language spoken.

For now, however, they have to wait. They have not been told yet whether their applications for five-year skilled work visas have been approved.

Australia's borders also remain closed because of the Covid-19 pandemic, and health officials there say they are unlikely to fully reopen this year.

"I'm trying to stay positive, and will focus on saving more money while we wait," Liu says.

He wants his children to be born in Australia, so that they will have citizenship in a place with more freedom than Hong Kong.

His parents will remain in Hong Kong for now. His wife's parents will also remain in Hong Kong for the time being, as well as the couple's siblings.

"It is up to them to determine their own future," he says. "They understand that more Hongkongers, especially young people, want to leave."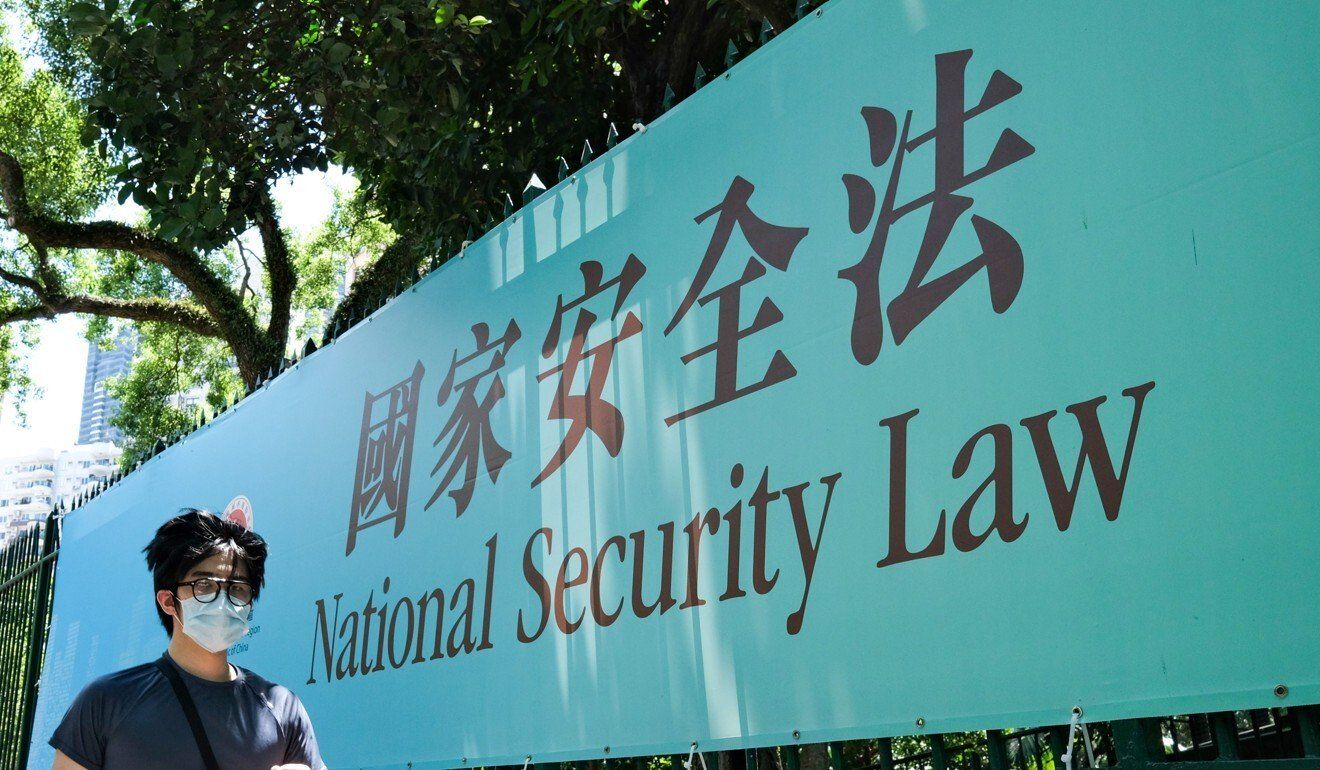 Like Britain, both Canada and Australia announced they would ease their entry rules for Hongkongers after Beijing imposed a national security law last June.

Melbourne-based immigration consultant Simon De Vere says Hongkongers' interest in moving to Australia in the last two years has been matched only twice before — after Britain returned the city to China in 1997, and following the Tiananmen Square crackdown.

There was a spike in inquiries from Hong Kong after anti-government protests broke out in 2019, and again after the national security law took effect, says De Vere, director of migration services at Stirling Henry Global Migration.

Most hope for permanent residency, while some Hongkongers want to be sponsored by their Australian spouses to move there. A number of employers have also applied for Australian work visas for employees based in Hong Kong.

"Australia has always been pretty attractive to Hongkongers, for its climate, rule of law, parliamentary democracy and open, free-trading economic system," says De Vere.

Official statistics show there were 101,290 Hong Kong-born people living in Australia in 2019.

As of December last year, 12,261 Hongkongers were living there on a temporary basis, the lowest number since at least 2011. However, the number there on graduate visas – 1,130 – was the highest since 2011.

Taiwan also turned up as a preferred destination for Hongkongers intent on leaving, with the highest number since at least 1989 applying to move there last year.

Some 10,813 residents sought temporary residency last year, nearly double the 5,858 applications in 2019, according to Taiwan immigration agency data.

The last three months of 2020 all saw more than 1,300 applications lodged – a number larger than in any other month over at least the last five years.

Hongkongers also submitted 1,576 applications for permanent residency last year, the highest number since at least 1996.

Taiwan announced plans last December to ease its visa restrictions for Hongkongers.

More Hongkongers began expressing interest in emigrating since 2019, in large part over concerns about the city's political future.

The Chinese University survey last October found that 43.9 per cent of Hongkongers would emigrate if given a chance, citing lack of trust in the local government, social divisions and shrinking freedoms.

That figure was slightly up from 42.3 per cent in 2019, and 34 per cent in 2018.

One indication of the number of Hongkongers pursuing emigration plans is the issuance of Certificates of No Criminal Conviction required when applying for overseas visas.

The Hong Kong Police Force received 33,252 applications for the certificates in 2019, an increase of more than 40 per cent from the year before. The number dipped to 29,251 last year.