Some expect advertisers to keep their distance and cancel upcoming promotions featuring band members
Only days ago, the massive popularity of Hong Kong boy band Mirror had economists and advertising industry veterans gushing about its impact on the city's entertainment industry and economy.

Since winning ViuTV's talent competition Good Night Show – King Maker in 2018, the 12-member band's fame soared, attracting thousands of fans from children and teenagers to women in their 60s.

Then the endorsement deals poured in. Last year alone, the band promoted no fewer than 180 brands, appearing in advertisements for everything from consumer products to banks, telecommunications companies, supermarkets, fast food and human papillomavirus (HPV) vaccines.

It led to talk about a "Mirror effect" on Hong Kong's gloomy economy, with spillover benefits for composers, dancers, TV dramas and films.

Then came Thursday's horrific incident during the band's concert at the Hong Kong Coliseum, when a large screen fell and struck two dancers, leaving one critically injured.

With an inquiry under way and the remaining eight nights of what would have been 12 concerts called off, the big question is, what happens next for Mirror? Will the accident dent its phenomenal success story, push sponsors away and end talk of the "Mirror effect"?

Members of boy group Mirror promote a concert in Hong Kong last year.

Some grim signs were evident in Causeway Bay and Tsim Sha Tsui on Friday, as all activities promoting the band were halted.

Pop-up stores selling concert merchandise, including figurines of the 12 band members, were boarded up and covered with fabric.

Fans who had been planning to mark the 34th birthday of band member Frankie Chan called off their celebrations.

Public relations officer Jessica Wong, 29, questioned whether her idols had been made to work too hard and deserved a break after the accident.

"Their company had arranged a tight schedule for them, I really hope the 12 of them can stop working. I am really worried about their mental health," she said, adding that she hoped the band would also withdraw from a Tokyo music festival in mid-August.

Wong, who recently spent around HK$8,000 on Mirror merchandise, concert tickets and products endorsed by the band, said Thursday's accident made her reconsider her behaviour as a fan.

"Obviously, the band is a cash cow to their company. There is nothing wrong with making money, but you have to take good care of people who make money for you. You have to consider their safety, physical and mental well-being," she said.

"I will continue to support them, but I will question whether buying their endorsement products will send their company the wrong signal."

Tsang Kam-keung, CEO of an advertising company, expected advertisers to keep their distance from the band in the short-term.

"People feel sad about the accident. If advertisers endorse them, it will trigger unhappy memories among the public," he said.

He also expected advertisers to cancel upcoming promotion events pending the accident investigation report.

"If the band continues to endorse advertisers, their image will not be good, it will be like eating steamed buns dipped in blood. I think they won't be showing up in commercial activities for a while," he said.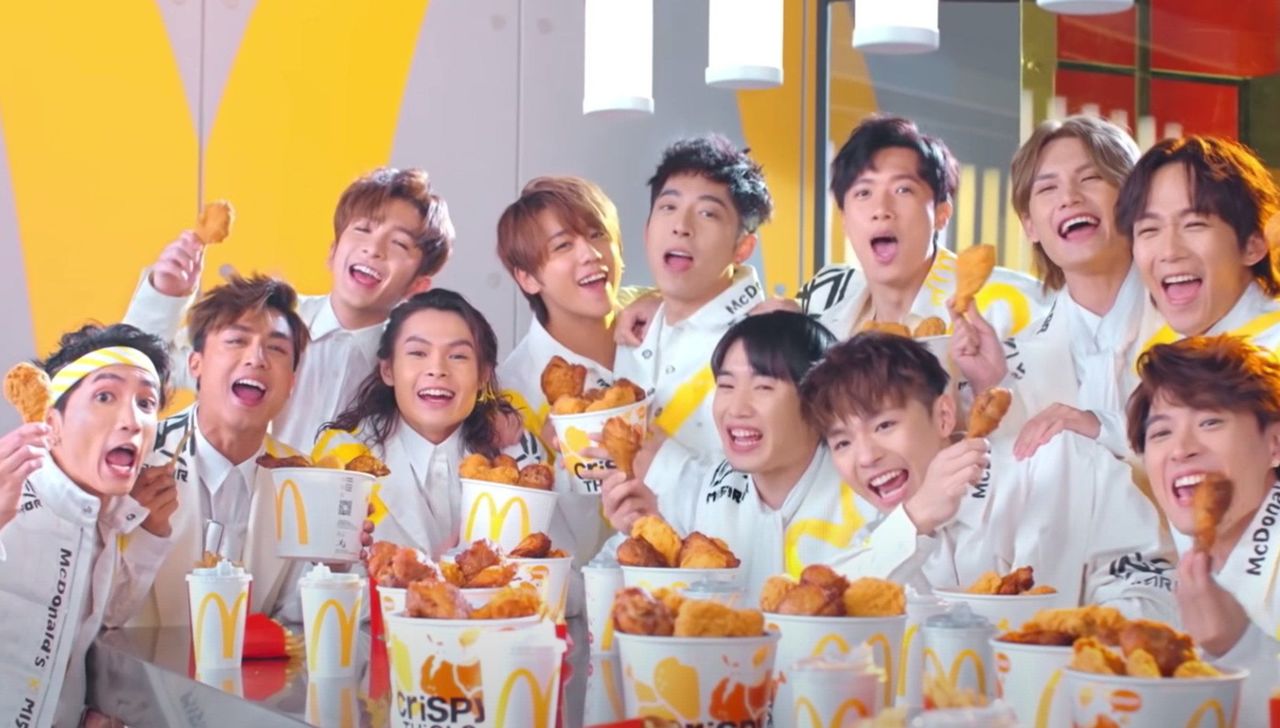 Mirror members appear in an advertisement for fast food chain McDonald'.

Mirror's huge success has benefited ViuTV, the Cantonese general entertainment channel which gave them their big break. It posted a 152 per cent year on year growth in revenue to HK$800 million last year from HK$317 million in 2020, with advertising revenue more than doubling to HK$615 million.

Its parent company, PCCW, also saw business from artist management and events surge almost 10-fold last year.

Fast food giant McDonald's campaign video featuring band members attracted over 3.7 million views over YouTube in 11 months until Friday.

HSBC, which featured lead singer Keung To in an advertising campaign targeting younger people, told the Post the number of customers aged 18 to 34 grew last year and millennial customers accounted for more than half of new customers for the service endorsed by the band boy.

Vera Yuen Wing-han, an economics lecturer at the University of Hong Kong (HKU) Business School, called the accident a disaster and a blow to ViuTV, but was optimistic that the "Mirror effect" would endure, thanks to the band's strong fan base.

"ViuTV's advertising clients and event sponsors may avoid collaboration in the short-term, but the fans are loyal, so the band's attractiveness will not be harmed," she said.

"The company must investigate the accident thoroughly, explain it clearly to the public, and offer a concrete plan to prevent such accidents from happening again."

Yuen remained positive about the band's impact on the entertainment industry. It made a splash in TV dramas, and Chilli Laugh Story, a movie starring band member Edan Lui Cheuk-on, grossed more than HK$20 million in its first 12 days in July.

"Because of their popularity, they have wooed back many TV viewers to programmes other than music shows. Other artists have gained greater public attention because of Mirror's ripple effect," said Yuen.

She estimated that the band could generate economic benefits of about HK$5-10 billion per year for at least five years.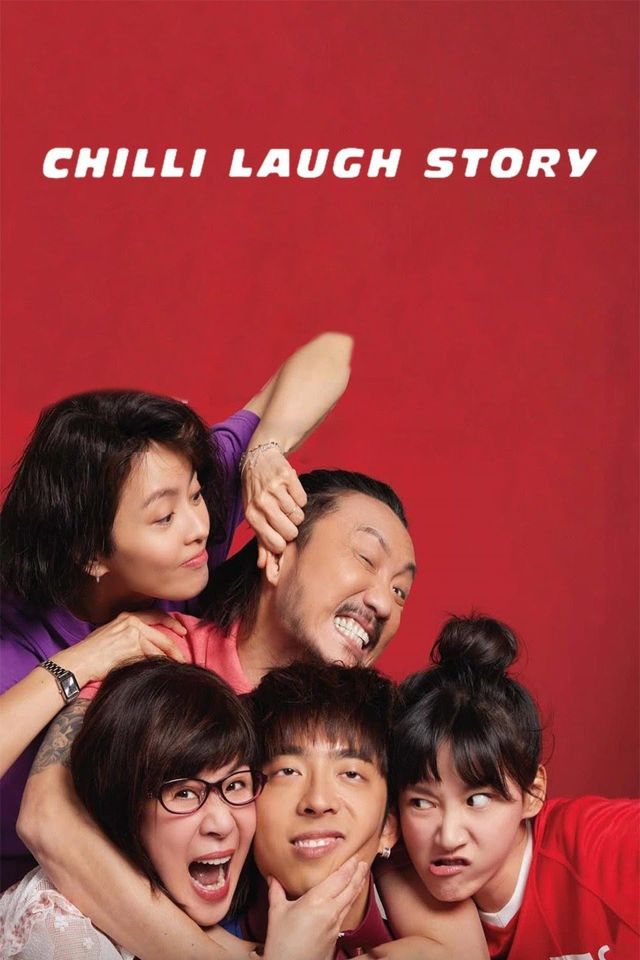 Chilii Laugh Story, a Hong Kong movie starring Mirror member Edan Lui Cheuk-on.

Economist Simon Lee Siu-po, an honorary fellow at the Asia-Pacific Institute of Business at Chinese University, said the concert accident put the spotlight on safety standards at a money-spinning event and how artists are managed.

"The incident has not inflicted heavy losses yet, as people have sympathy for the band," he said. "But if this is not handled properly, the reputation and value of the band will be affected."

Lee felt that Mirror would face their real challenge when Hong Kong relaxed Covid-19 pandemic restrictions, and major acts such as South Korean boy band BTS performed in the city.

"Mirror's fans may then shift their attention to other idols or activities such as travelling," he said.