In his 70 sq ft cubicle in Cheung Sha Wan, renovation worker Xu Guiquan, 62, struggles with feelings of desperation as he has been mostly out of work since the Covid-19 pandemic hit Hong Kong early last year.

Working only five or six days a month, his income has shrunk from more than HK$20,000 (US$2,600) to under HK$6,000, of which HK$4,000 goes to rent.

Xu and his wife, also 62 and retired, have tightened their belts, buying only the cheapest frozen meat and canned food.

They have not asked their two children working in mainland China for help. Nor does Xu want to apply for social welfare under the Comprehensive Social Security Assistance (CSSA) scheme.

"I want to be self-reliant for as long as I can," he said.

He hoped, however, that the government will announce a temporary unemployment fund to rescue struggling Hongkongers.

"There are many needy people worse off than me. I know many jobless workers who really need help," he said.

Add that to the growing wish list for Financial Secretary Paul Chan Mo-po as he prepares to announce Hong Kong's next budget on February 24, amid the continuing havoc wreaked by the Covid-19 crisis.

The past year has seen numerous businesses laying off staff or closing down. The city's once vibrant tourism industry has been decimated as global travel ground to a halt. The food and beverage scene has been hit hard by pandemic control measures.

The city's unemployment rate worsened from November to January, hitting 7 per cent, close to a 17-year high.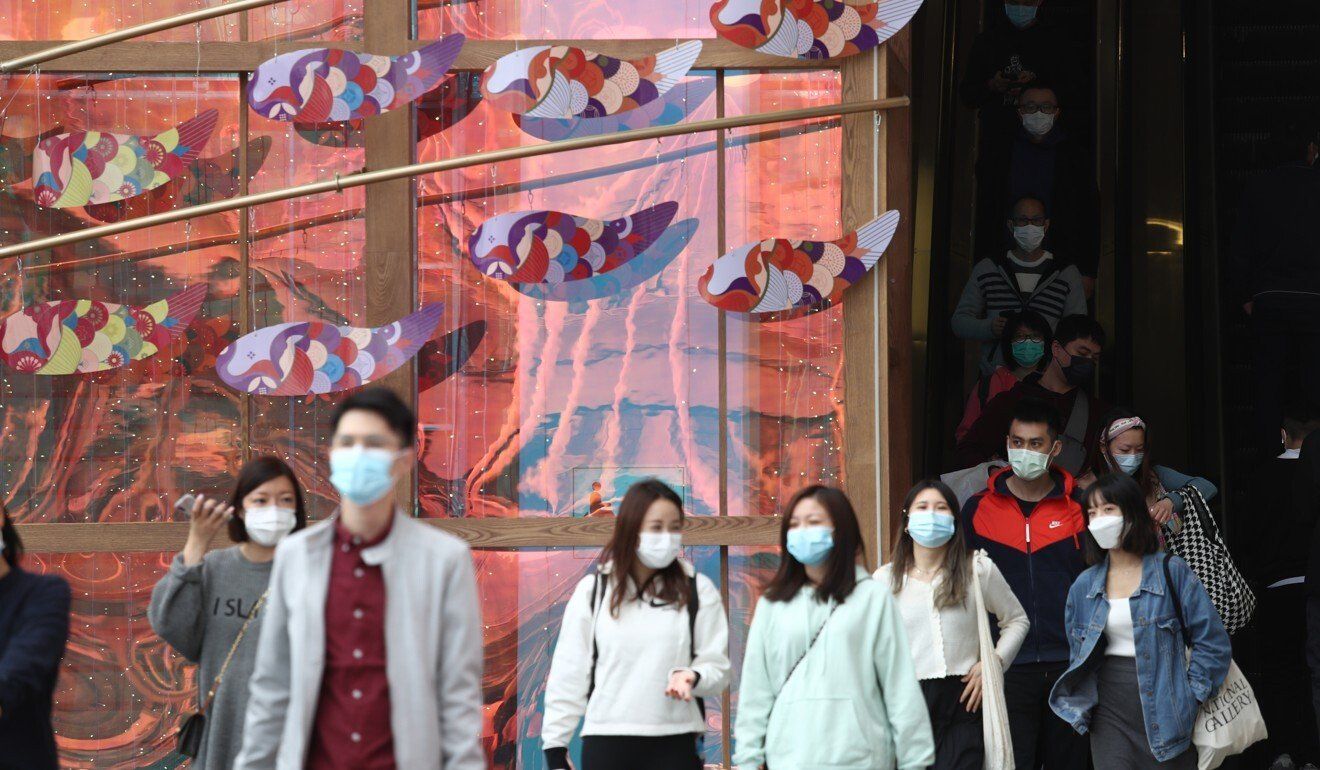 Finance chief Paul Chan has vowed to draw up a plan to stimulate economic recovery and ease Hongkongers' hardship.

Chan has received numerous appeals to help those most in need, with calls ranging from a HK$10,000 cash handout for every Hongkonger to an unemployment fund for the swelling number of jobless.

Others expect him to announce plans aimed at reviving the economy, offering suggestions to distribute vouchers that will encourage Hongkongers to spend. There are also calls for the government to kick-start major infrastructure and construction projects.

With days to go, Chan faces twin demands to ease the suffering of Hongkongers and revive the economy. How will he choose, and will he have enough to spread around?


A shrinking public purse?

Chan has already dropped hints that his hands will be tied by Hong Kong's record budget deficit and shrinking reserves.

He has said the city's residents cannot expect another cash handout, and any sweeteners in his bag will have to be reduced in scale.

A series of anti-epidemic help measures last year are expected to leave the city at least HK$300 billion in deficit by the end of March this year, way above the earlier estimate of HK$139.1 billion. As a result, the reserves are expected to shrink to about HK$800 billion, about 30 per cent down from a year ago.

The economy contracted 6.1 per cent in 2020, recording back-to-back annual contractions for the first time in history and, according to Chan, is not expected to recover until the second half of this year at the latest as Covid-19 vaccinations are rolled out.

Accounting firm KPMG's China tax partner Stanley Ho said Chan should make better use of the fiscal reserves to help all sectors and needy individuals.

"The Hong Kong government is sitting on large reserves, and businesses and individuals are suffering, Paul Chan should make good use of the reserves to help them with targeted measures," he said.

He noted that Singapore recorded a deficit of nearly HK$380 billion last year, but still budgeted HK$310 billion to boost the economy last year and this year. In its budget announced on Tuesday, Singapore tapped into its reserves for the third time in history and indicated a willingness to draw down even further.

Ho said Hong Kong's deficit was mainly due to massive anti-pandemic spending and he expected the economy to recover later this year along with the availability of vaccines and China's economic rebound.

Other Big Four accounting firms PwC and Ernst & Young as well as the city's political camps have called for billions of dollars in assistance for businesses and individuals.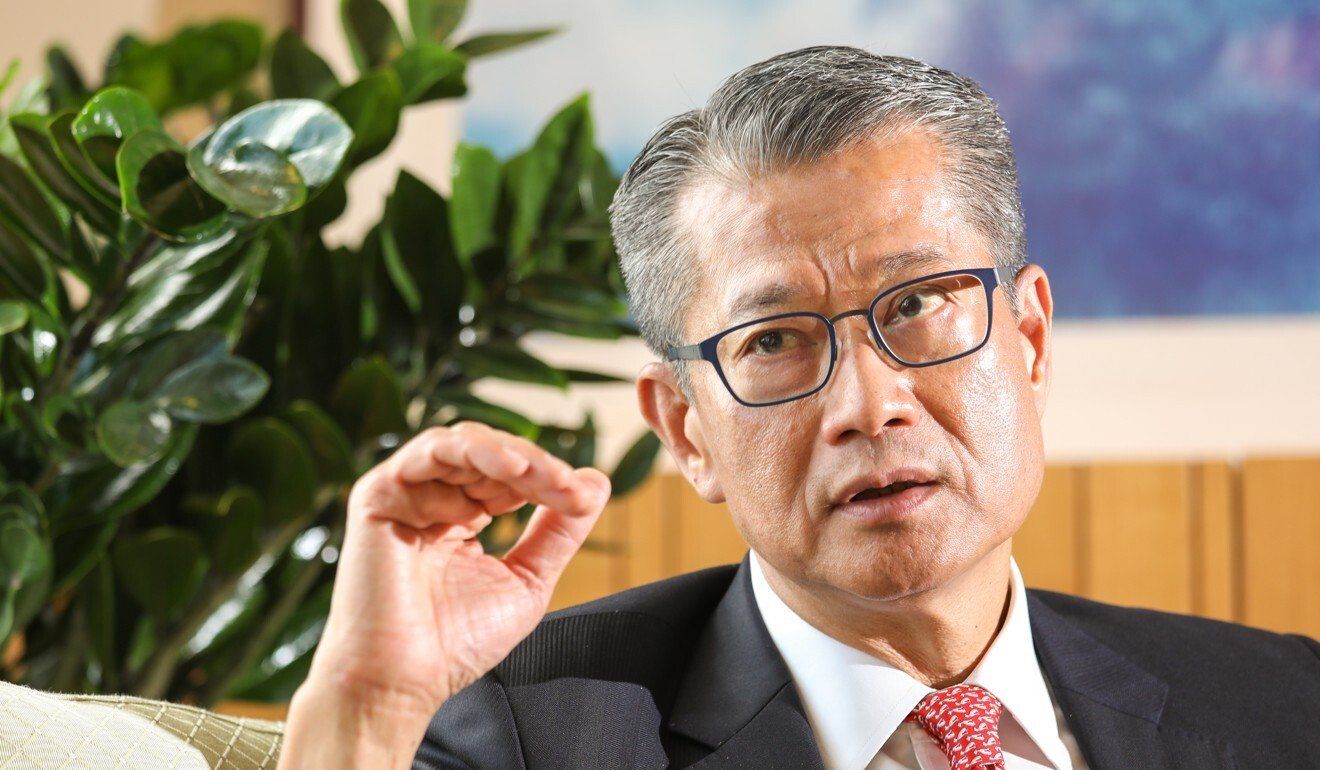 Financial Secretary Paul Chan at government offices in Tamar.

PwC Hong Kong Tax Partner Agnes Wong said: "We recommend a more proactive approach for economic recovery and long-term development of industries, supported by tax and business incentives to revive growth."

The firm sees the city's reserves drifting down to a level equivalent to about 11 months of government expenditure, sinking slightly lower than the level of 13 months during 2003's outbreak of severe acute respiratory syndrome (Sars).

Liberal Party leader Felix Chung Kwok-pan accused the government of not using the reserves wisely to help the economy, saying previous spending "failed to hit the bull's eye".

"We have to redistribute income to close the wealth gap," he said.

Chan has vowed to draw up a fiscal plan to stimulate economic recovery and ease Hongkongers' hardship.

"We will rein in spending but will also invest in some worthy infrastructure projects to support the city's employment," he said last Sunday.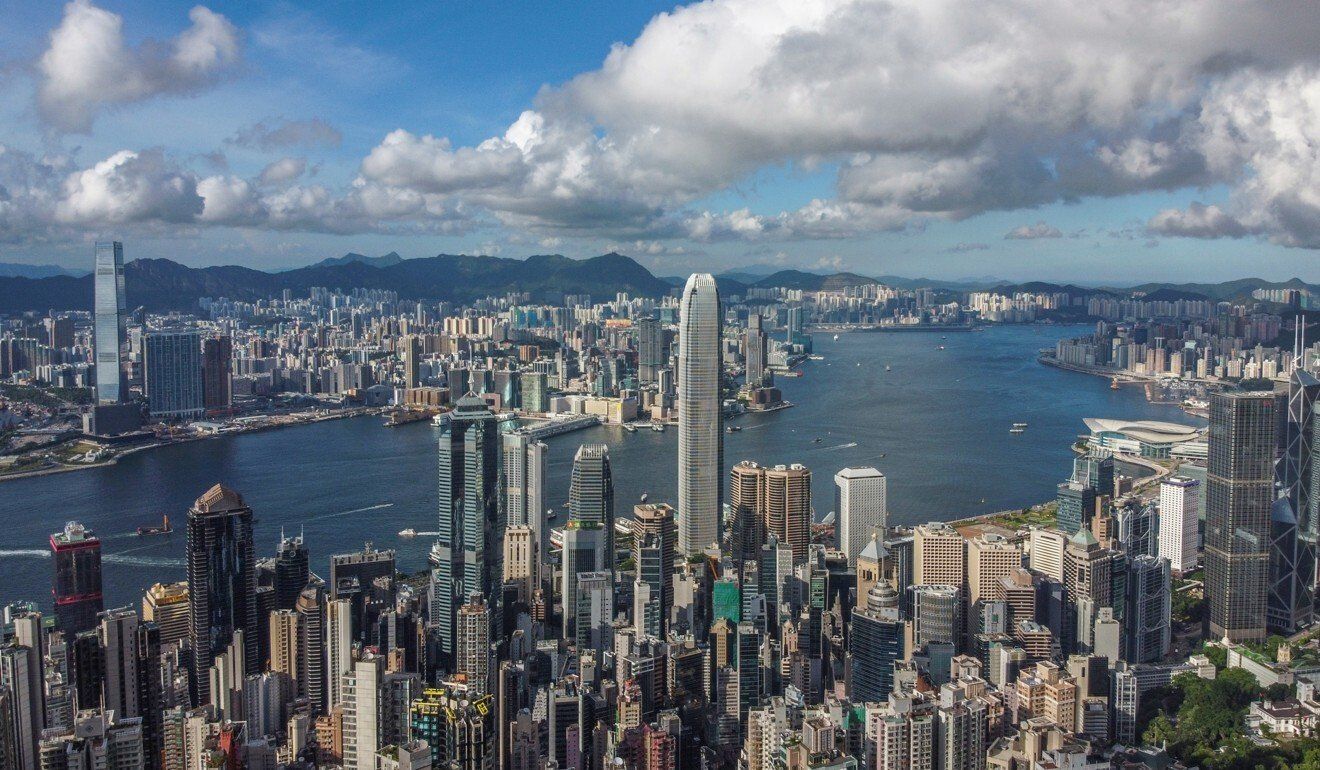 Hong Kong's economy has been hit hard by the coronavirus pandemic.
SMEs in desperate straits

Danny Lau Tat-pong knows where he would like Chan to start. The honorary chairman of the Hong Kong Small and Medium Enterprises Association, which has 1,700 members, wants citizens to receive vouchers valid for six to 12 months that they can spend and help boost the economy.

"People have nowhere to travel to, no events to go to and no need to spend," he said. "We need to stimulate spending."

He pointed out that small and medium sized enterprises (SMEs), which make up 98 per cent of the city's businesses and provide 45 per cent of jobs in the private sector, need support urgently.

Vouchers will be more targeted than cash handouts, he said, and a use-by date will push people to spend.

Liberal Party lawmaker Peter Shiu Ka-fai said vouchers had been used widely in Macau, mainland China, South Korea, Taiwan and Singapore to spur spending. Vouchers have been allowed for shopping and wholesale, at food and beverage outlets and tourist attractions, as well as for transport, logistics and advertising.

Ernst & Young recommended handing out vouchers worth HK$5,000 and valid for six months. This could drive the gross domestic product higher by 1.5 per cent, according to the firm's Hong Kong and Macau managing partner, Agnes Chan.

The vouchers are on the firm's list of HK$100 billion worth of sweeteners recommended to the government. Others include a salaries tax waiver capped at HK$30,000 per person, an extra month of social security payments and a waiver of government rates capped at HK$1,500 per quarter for one property.

One SME hoping for help is serviced apartments operator CHI Residence, whose CEO, Pilar Morais, urged the government to relax restrictions on accommodation for visitors placed under compulsory quarantine. 

Since last July, serviced apartments, hostels and Airbnb owners have not been allowed to host quarantined visitors, who have to go to selected hotels.

She also called for an extension to the HK$81 billion Employment Support Scheme that provided employers six months of wage subsidies before it ended last November.

The company received HK$2.86 million from the scheme for nearly 90 staff. Morais warned that if the current situation remained unchanged and the scheme was not extended, she would have to let go of at least 30 per cent of her staff.

The government has ruled out extending the scheme, but the city's largest business body, the Hong Kong General Chamber of Commerce, with 4,000 members, hopes there will be a rethink.

It said job creation would be vital to re-energising the economy and the scheme should be extended for another three months or until vaccinations were available.

It also called for targeted help for SMEs in the severely affected food and beverage, travel and tourism, lodging and recreation, and arts and entertainment sectors.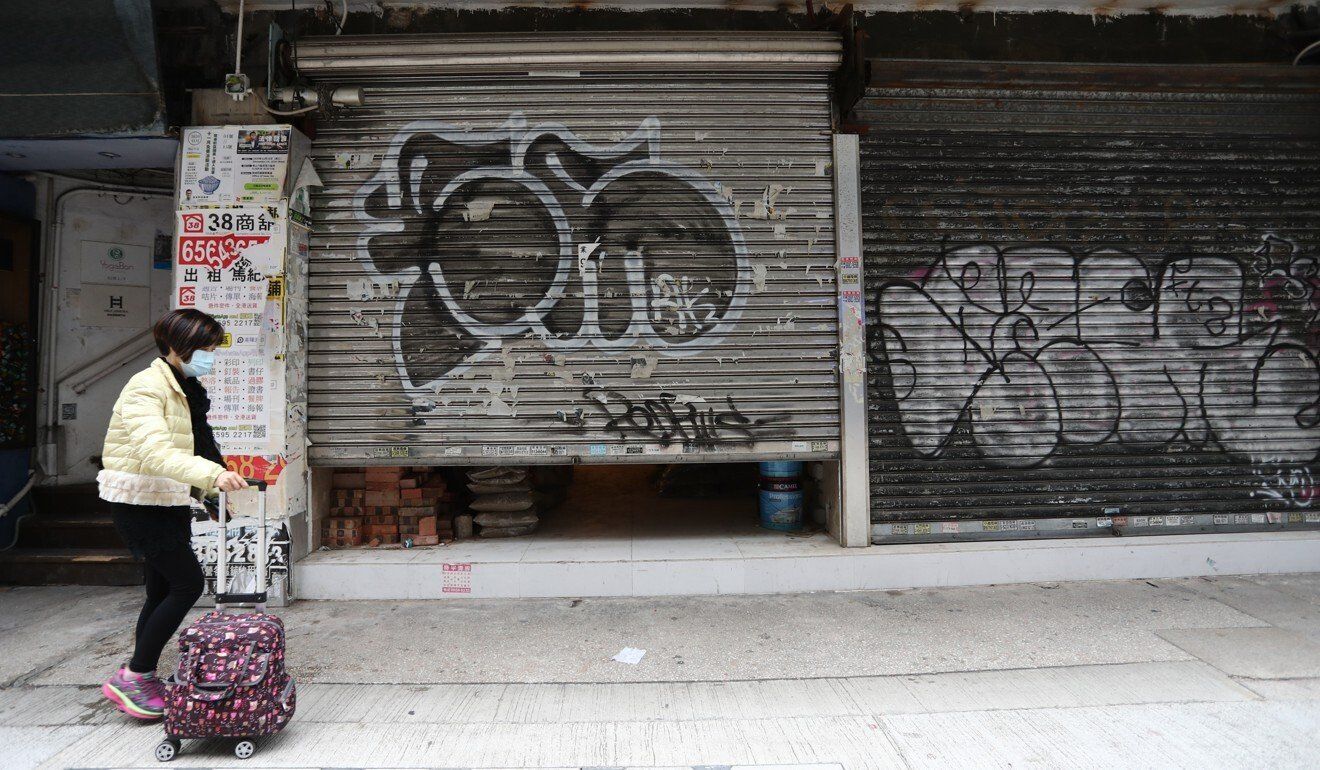 The Democratic Alliance for the Betterment and Progress of Hong Kong has proposed setting up a temporary unemployment fund.
'Support jobless for six months'

All political camps have floated plans for Chan to consider, calling especially for help aimed at the city's jobless.

The biggest pro-establishment party, the Democratic Alliance for the Betterment and Progress of Hong Kong (DAB) has proposed 110 measures worth HK$60 billion, including setting up a temporary unemployment fund.

Unions have proposed a HK$15 billion unemployment fund to pay those who are jobless a monthly allowance of HK$9,000 (US$1,160) for up to six months.

The anti-establishment Confederation of Trade Unions (CTU) called for payouts of up to HK$16,000 for up to six months, with its chief executive, Mung Siu-tat, arguing that Hong Kong has enough money to ease the hardship of many poor people.

"The Covid-19 relief measures have largely benefited business bosses and big conglomerates, but not grass-roots families hard hit by the pandemic. This has widened the gap between the rich and poor in Hong Kong," he said.

"Many workers can't even afford a decent meal."


'Speed up planning approvals'

Paul Chan has promised investment in "worthy infrastructure projects" to create jobs, but what will these be? The government has already committed an annual expenditure of more than HK$100 billion on infrastructure projects for the coming years.

Henry Cheung Nin-sang, chairman of the Association of Hong Kong Railway Transport Professionals, believes it is time to press ahead with delayed regional railway development projects.

The 2014 Railway Development Strategy set out the government's plans for up to 2031, outlining seven rail projects based on projections of transport demand, cost-effectiveness and the needs of new developments in various districts.

Cheung pointed out that work had begun on only three projects so far, with their completion dates pushed back for at least five or six years.

"The government needs to speed up initiating the remaining infrastructure projects for job creation," he said.

Allan Chan Sau-kit, president of the Hong Kong Construction Association, suggested the government speed up planning approvals to achieve its target of providing 15,000 transitional housing units within three years.

The plan was announced in early 2019 to help low-income families living in poor conditions and unable to get public housing because of the long waiting list.

"Many projects are ready to be rolled out, but they are just waiting for the town planning approval, Chan said.

He said the government could also speed up negotiations with owners of old buildings so that redevelopment of districts such as To Kwa Wan, Sham Shui Po and Tsuen Wan can begin sooner.

As for the government's ambitious Lantau Tomorrow Vision plan to create a new metropolis through massive land reclamation off Lantau Island, Chan said the project was still far in the future and it was crucial to do more to build up a land bank for public housing.


'Expect plenty of noise'

Others say Paul Chan should keep his eye on future growth by focusing on innovation and technology development while continuing to strengthen the city's status as a global financial hub.

Ernst & Young said the HK$10 billion plan for an IT park at Lok Ma Chau Loop at the mainland border would get a boost if the facility was declared a preferential tax zone to encourage companies and individuals to move there.

Some observers noted the recent stock market bull run that lifted the benchmark Hang Seng Index to a pre-pandemic high of above 30,000 points, a level unseen since May 2019.

The stock market received a boost this year from a flurry of initial public offerings and popular transborder stock trading schemes.

It signalled rising interest among global investors in mainland stocks via Hong Kong's transborder investment channels, as well as mainland investors' growing appetite for technology companies listed in the city.

That prompted calls yet again for the introduction of a capital-gains tax, something Hong Kong has long resisted.

Instead, Liberal Party's Chung suggested doubling the tax on stock trading transactions to 0.2 per cent.

"This is the fastest, simplest and effective way to raise income," he said, estimating that the government could earn HK$100 billion based on current turnover.

As Paul Chan weighs the options ahead of his budget announcement, one thing that is certain is that his proposals will not be passed without questions and debate at the Legislative Council.

Although the legislature no longer has opposition lawmakers, after the ouster of four members led the rest to resign en masse last year, pro-establishment lawmakers have their sights on Legco elections due later this year and are eager to make an impression on voters.

They have already made numerous demands for billions of dollars' worth of assistance for ordinary people.

"Expect noise from all the political camps which want to regain voters' trust," said Kevin Tsui Ka-kin, an associate professor of economics at Clemson University in South Carolina and a member of the Hong Kong Institute of Asia-Pacific Studies of Chinese University.

"Paul Chan is trying to manage the public's expectations by saying there is not much to give away, but I bet there are some sweeteners, though on a more targeted basis."