Hong Kong restaurants could regain 70 per cent of the business they had before the Covid-19 pandemic this weekend, an industry leader has said, as family dinner and birthday bookings surged in response to plans to ease dining restrictions this Thursday.

Incumbent leader Carrie Lam Cheng Yuet-ngor earlier announced plans to relax several anti-epidemic measures ahead of schedule, such as allowing restaurants to seat eight diners per table, up from the current four.

With the number of coronavirus cases continuing to decline, more curbs are also expected to be phased out from May 19. Bars will be allowed to reopen, while eateries will be able to offer dine-in services from 10pm to midnight.

Restaurants have welcomed the decision to permit more diners per table ahead of Mother's Day, saying it would allow families to sit together. They added that the extended opening hours from May 19 would offer more flexibility to customers and businesses.

Simon Wong Ka-wo, president of the Hong Kong Federation of Restaurants and Related Trades, said operators could regain 70 per cent of the business they had before the pandemic over the weekend.

Further relaxation of measures from May 19 would help eateries to reach 85 per cent of business from the pre-pandemic period, he said.

"We actually hope the government can allow 12 people per table and banquets to host 240 people. Then business will further resume as bigger banquets can be arranged," Wong said.

The federation president said 3,500 restaurants had temporarily closed and another 500 had permanently ceased business since the start of the fifth wave.

Meraki Hospitality Group co-founder Laura Offe said she had already received four bookings for tables of eight at her two venues, Brazilian-Japanese fusion restaurant Uma Nota and Middle Eastern-themed eatery Bedu. She noted it would have a "major impact" on revenue.

"This will have a significant impact on numbers and also on revenue because generally people who come in groups are going to spend a bit more than a table of two," she said.

Offe said the government's decision to extend business hours from 10pm to midnight from May 19 would boost revenue by another 20 to 30 per cent.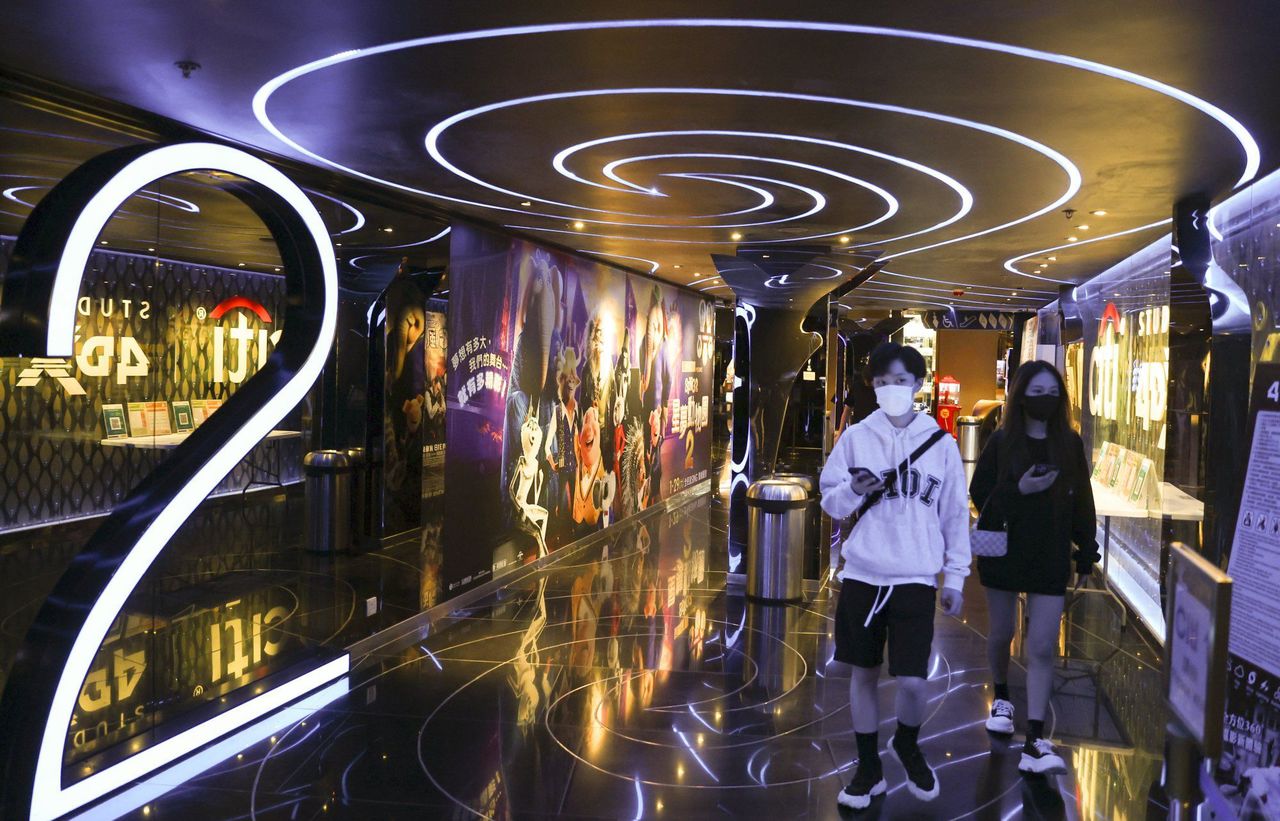 Cinemas will be allowed to operate at 85 per cent capacity from May 19.

Nick Leung, director of operations for Leading Nation group, which oversees 10 brands, including restaurants La Rambla by Catalunya, Wagyumafia and Yakinikumafia, agreed that extending opening hours and party size would allow its venues to host almost twice as many dinner bookings compared with previous levels of business.

"We are already seeing people book for gatherings that they have not been able to book previously due to the restrictions, such as birthday parties," he said.

Yvonne Kam, the third-generation owner of Yung Kee restaurant in Central, said her business saw a 10 per cent increase in reservations on Tuesday in response to plans to relax curbs ahead of the weekend.

"Some larger families were taking up several tables for each booking, but with the relaxed policy, we can seat families together and make more space to welcome guests back for group dinners," she said.

The previous decision to allow four diners per table had offered little benefit to Chinese restaurants over the past two weeks, Kam said, noting that business at her eatery had only increased by 10 to 15 per cent at the time.

"By allowing eight people per table, this is a big driver to encourage people to have dinner gatherings, especially in a Chinese restaurant setting, where our cuisine is made to be shared," she said.

Outlets have already started offering promotions to attract customers, with the hard-hit catering sector looking to capitalise on the government's distribution of consumption vouchers to residents. The first tranche was handed out earlier this month, with the second round due to be distributed in the summer.

Fiona Chung Sau-lin, general manager of Sun Hung Kai Properties' leasing department, forecast that half of the company's 24 malls would record sales growth of about 15 per cent this weekend over the previous one.

Restaurants operating at the developer's malls had already received numerous customer inquiries about Mother's Day offers and table bookings, she said.

Chung added that the performance of theatres would improve further by the end of the week, noting that tenant ACX Cinemas at Harbour North was almost fully booked last weekend, despite capacity being capped at 50 per cent.

Cinemas in Hong Kong are also set to benefit from plans to ease restrictions from May 19, with venues allowed to operate at 85 per cent capacity. Film-goers will also be able to purchase food and drink on-site, as part of vaccine pass arrangements.

The second phase of the initiative was launched on April 30, with residents required to have received two doses of a Covid-19 vaccine to access select premises, including restaurants and shopping malls.

Fanny Lam, a spokeswoman for the Hong Kong Theatres Association, said the move would provide a boost to the city's 64 cinemas, as the capacity limit of 50 per cent was not enough to cover operating costs such as rent, maintenance fees and staff wages.

The relaxation of regulations to allow people to eat and drink in the cinema would also help to offset operating expenses, she said.

"Cinemas occupy a large area, so the rent to be paid is very high," she said. "If the occupancy rate is increased to the upper limit of 85 per cent after May 19, the theatre will have room to survive."