Despite only being 18, Colby Blackwell has travelled to multiple countries on his one-man mission to net the world's rarest fish. The teenager, from Birmingham, Alabama, is an expert in kayak fishing and hit the record books aged just 16 when he became the first person to catch a swordfish, marlin, and sailfish from one of the small boats.

Colby, who tracks his jetset lifestyle on his social media accounts, has revealed that news of giant bluefin tuna being seen off the coast of southwest Wales has quickly spread throughout the world's angling community.

Fishing groups have already hailed it as a "massive opportunity" for science and tourism in the area.

Colby agrees and says "thousands" of fishermen from across the planet could soon descend on Pembrokeshire in Wales with hopes of catching one of the fish - famed for their size and speed.

Speaking to Express.co.uk, he said: "Most anglers love a challenge and catching bluefin tuna is never easy.]

He believes the discovery of tuna could turn the UK into a sea anglers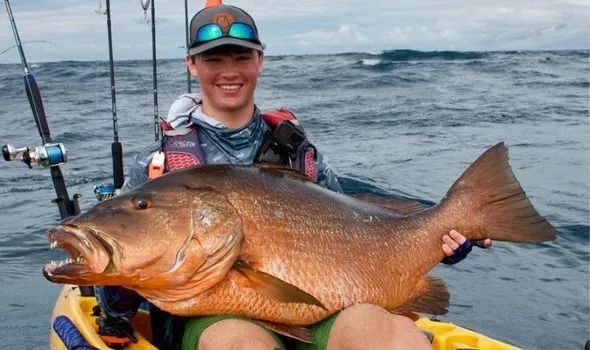 He believes the news could lead thousands of anglers to descend on the UK

"They grow up 6.5 feet long and can weigh up to 550lbs so reeling one in won't be easy - no matter how strong you think you are.

"I know dozens of sea anglers who would love to net one - and if you combine that with visiting a new place - it makes the perfect fishing vacation.

"I'd never heard of Pembrokeshire before the news came out. It's not somewhere that many people associate with sea angling.

"But that looks set to change now. I've seen photos and the place is beautiful plus there's great fishing there too.

Mr Blackwell holds world records for catching fish from a kayak

"It's the perfect combination to turn the UK into a global powerhouse of sea angling and all the economic benefits that that brings.

"Some people might say that's crazy but the angling community loves a challenge and loves to travel.

"So many Brits come over to the States to fish, I think it's about time that we returned the favour."

His comments will be welcome news for Pemrokeshire's tourism industry - which has been badly affected by the Covid pandemic and successive lockdowns.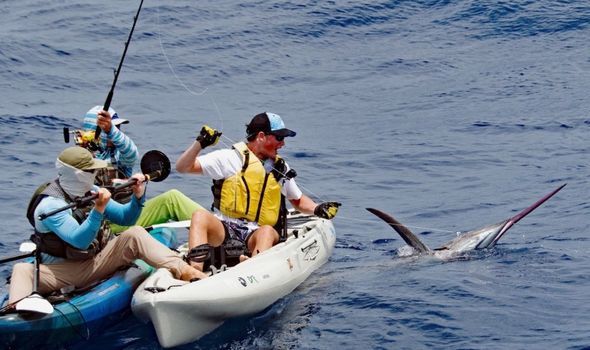 The teenager is an expert kayak fisherman

It would also be welcome news to the UK's post-Brexit sea angling community and its valuable contribution to the country's economy.

Annually it generates £1.58 billion and supports almost 13,600 jobs, according to figures from 2016.

If Colby's prediction comes true, these numbers could rise significantly - ushering in a post-Brexit boom for the industry.

The teenager, a committed catch-and-release fisherman, was also keen to point out the conservation and environmental benefits sea anglers bring.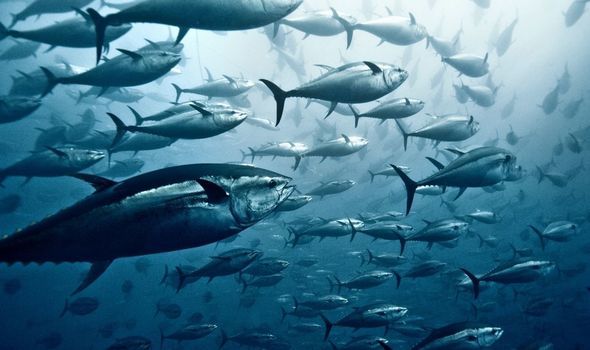 Giant bluefin tuna were recently discovered in British waters

He has made this one his major missions in life and is determined that it is heard by as many people as possible.

"Catching a new fish or a bigger fish is one of the best feelings in the world," he said.

"I don't even necessarily have to keep them to feel that sense of accomplishment. It's mostly about the chase for me.

"As much as I love fishing I know that we have a responsibility to look after the planet.

"Sea anglers do a lot of good for our oceans and not enough people realise that.

"Sadly global warming and mankind's destructive tendencies have wreaked havoc on vast swathes of the planet.

"This needs to stop and we need to act responsibly and sustainably so we safeguard the earth for future generations.

"I've made this a central part of my mission and it's something that I hold very dear."