Art Basel Hong Kong will take place from March 21-25, 2023 with 171 galleries from 31 countries and territories, a significant increase from 2022 but still far lower than the 242 in 2019.
Art Basel Hong Kong (ABHK) will return from March 21-25, 2023 with 171 galleries from 31 countries and territories, a significant increase from the 130 exhibitors in 2022, though still far lower than the 242 in 2019, the last show before the pandemic.

This will be the 10th edition of the Asia fair ever since it took over Art HK in 2013, which by then had already grown to be the region's largest contemporary art fair by number of exhibitors.

However, Hong Kong's lead over the rest of the region disappeared during the pandemic. In 2013, ABHK had 245 exhibitors compared with second-place KIAF in Seoul, which had 183. This year, ABHK had 130 compared with KIAF's 164 and the new Frieze Seoul's 110. ART021 in Shanghai had 134 exhibitors, though it was shut down after one day because a security guard reportedly tested positive for Covid-19.

The March 2019 edition of ABHK was the last "normal" fair in over three years, the kind of star-studded affair with non-stop partying that is a given for international art fairs selling valuable artworks to some of the world's wealthiest collectors.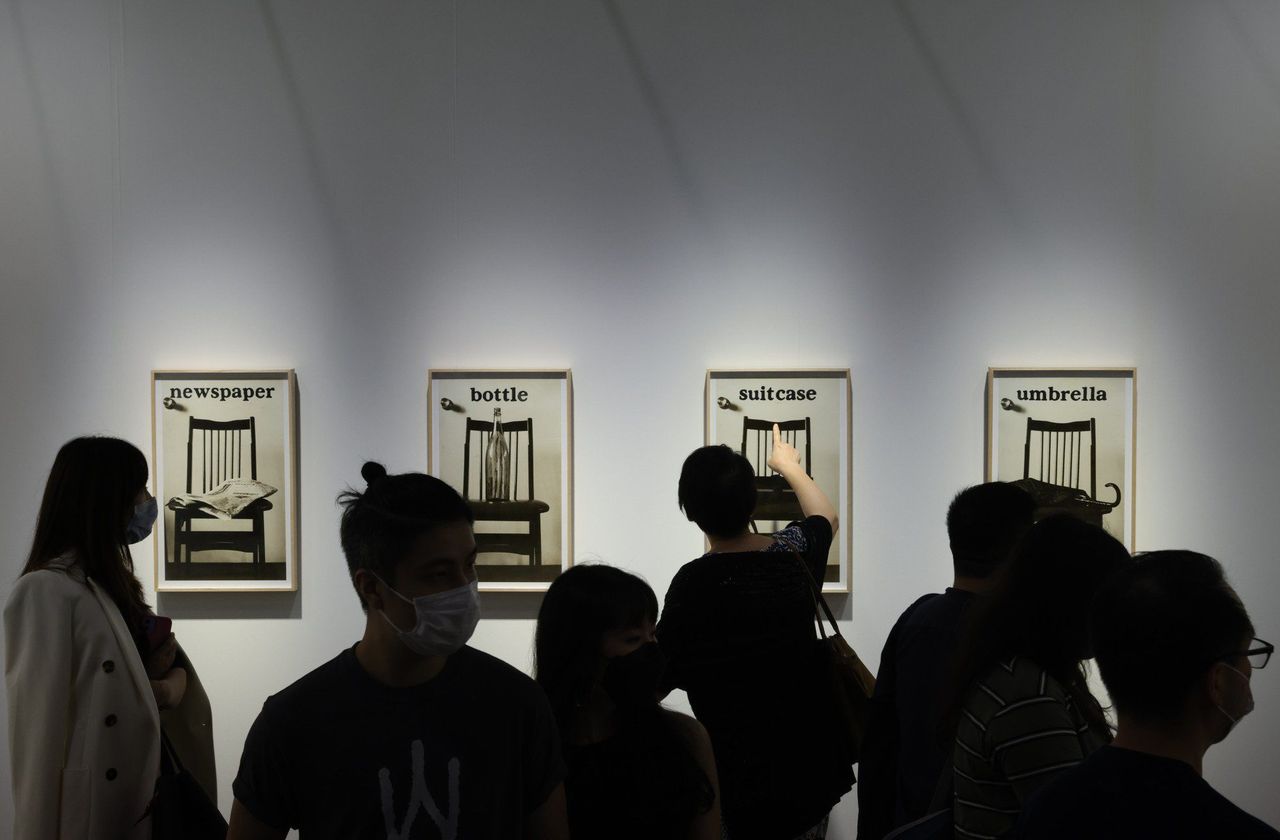 Visitors attend Art Basel Hong Kong 2021.
The 2020 fair was cancelled. That year saw the full-on outbreak of
Covid
-19, which at one point required visitors to spend 21 days in hotel quarantine.
Instead, the organisers held
a small, local-galleries-only fair called "Hong Kong Spotlight by Art Basel" in November at Tai Kwun. The main fair resumed in 2021, which, like the 2022 edition, was held in May instead of the regular March slot, and allowed overseas galleries to operate "satellite booths" manned by local contractors.
Hong Kong only lifted its mandatory hotel quarantine policy in September, towards the end of the gallery application process.
"It would take time for us to return to our previous full-fledged Art Basel Hong Kong shows but we are certainly encouraged by the overwhelming interest received from galleries," says Angelle Siyang-Le, who has taken over as director of Art Basel Hong Kong from long-standing director Adeline Ooi.
Ooi remains director Asia and will focus on steering the strategic development of Art Basel's other initiatives in the region.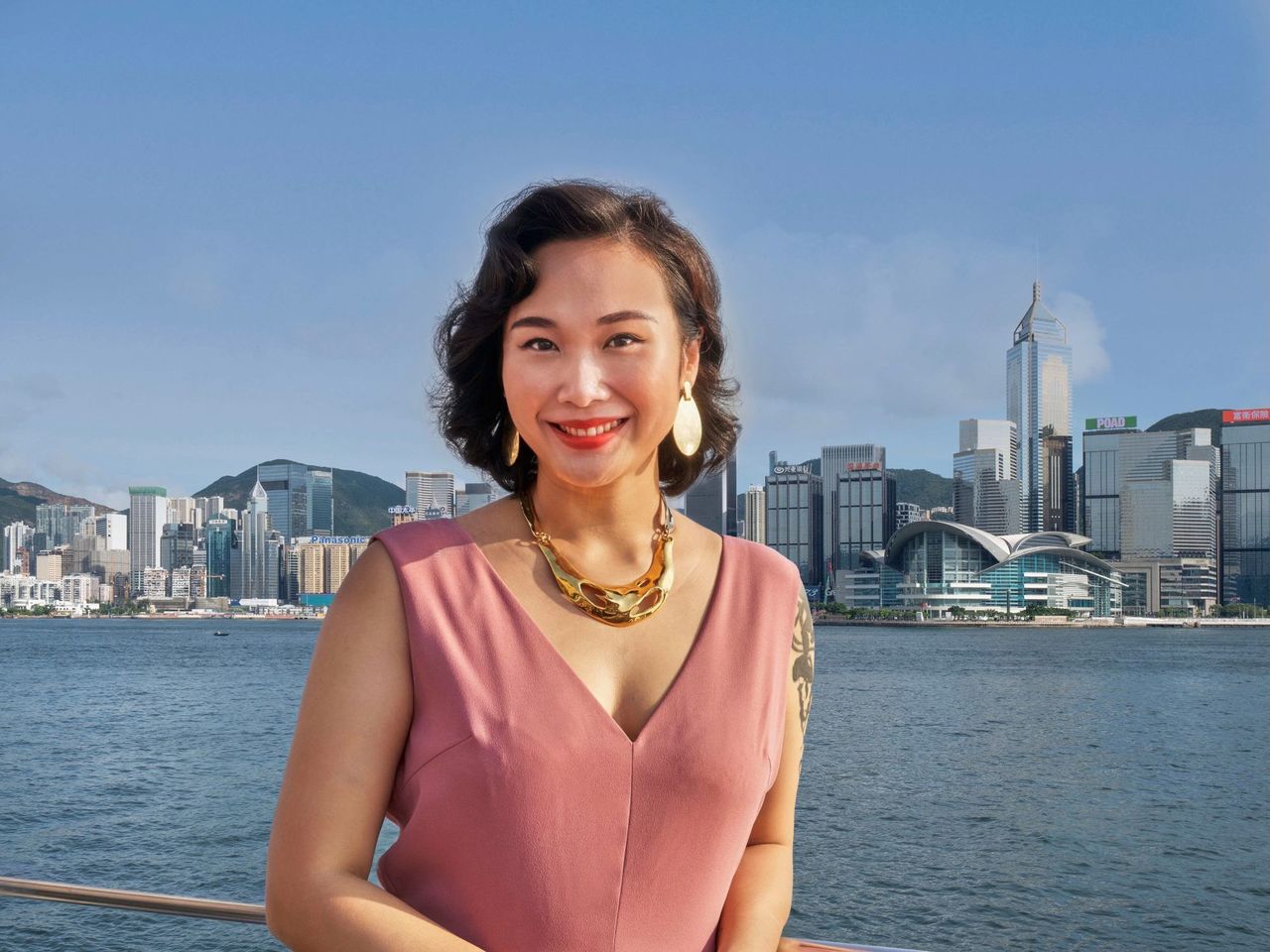 Angelle Siyang-Le, the newly appointed director of Art Basel Hong Kong.

The 2023 fair will also see the return of the "special sectors", including the large-scale installations called "Encounters", and film screenings.

With mainland China still sealed off by the government's zero-Covid policy, general visitor attendance from the mainland is expected to remain lower than before.

But Siyang-Le, who was previously head of development, Greater China, and regional head of gallery relations for Art Basel in Asia, says mainland collectors had continued to come to the fair even when there were lengthy quarantines at both ends of their journeys.

"We expect a higher attendance from our top-tier mainland Chinese collectors in March, now that the quarantine policy in mainland China has been reduced to eight days," she says. "With the increase in Hong Kong residents from mainland China, we have also been able to cultivate relationships with more mainland Chinese art collectors currently living in the city."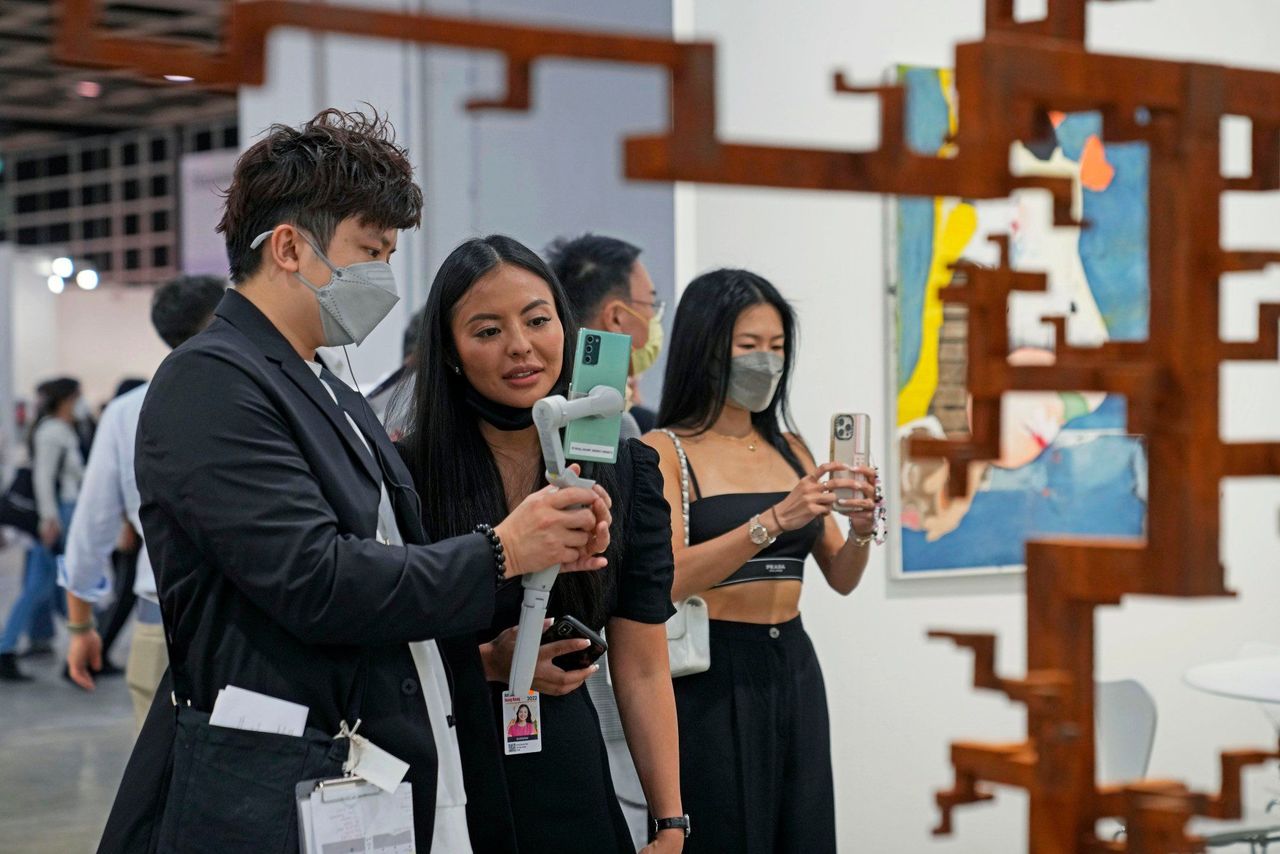 Visitors and staff at Art Basel Hong Kong 2022.

Next year will also see the debut of the Art SG fair in Singapore, founded by some of the original people behind Art HK.

Art Basel's parent company, MCH Holdings, this year bought a 15 per cent stake in the company behind Art SG, several years after it divested a minority share it first bought in 2016. Art Basel will also start a partnership with SEA Focus, another Singapore fair.

"Singapore is an important regional hub for the art market in Southeast Asia, and we are excited to kick off our first collaboration with SEA Focus in January 2023," Siyang-Le says.

"This collaboration is aligned with our broader mission to support our galleries and the ecosystems that sustain them, and to continue strengthening Asia's diverse and growing art scenes. However, our core focus remains our show in Hong Kong."

There are 21 galleries taking part in the Hong Kong edition for the first time, including Galerie Christophe Gaillard and Loevenbruck from Paris, France; Jan Kaps from Cologne, Germany; Helly Nahmad London, England; Venus Over Manhattan from New York, the US; Denny Dimin Gallery, which has spaces in New York and Hong Kong; and Vida Heydari Contemporary from Pune, India; and Gallery Vacancy from Shanghai, mainland China.