More than 800 Hong Kong diners were warned or fined on Friday night after police raided two unlicensed barbecue sites in Mei Foo, arresting 17 owners and staff.

The move followed recent efforts by authorities to put up giant banners outside housing estates in the district, warning residents they could be prosecuted if they patronised the unauthorised venues at Kau Wah Keng.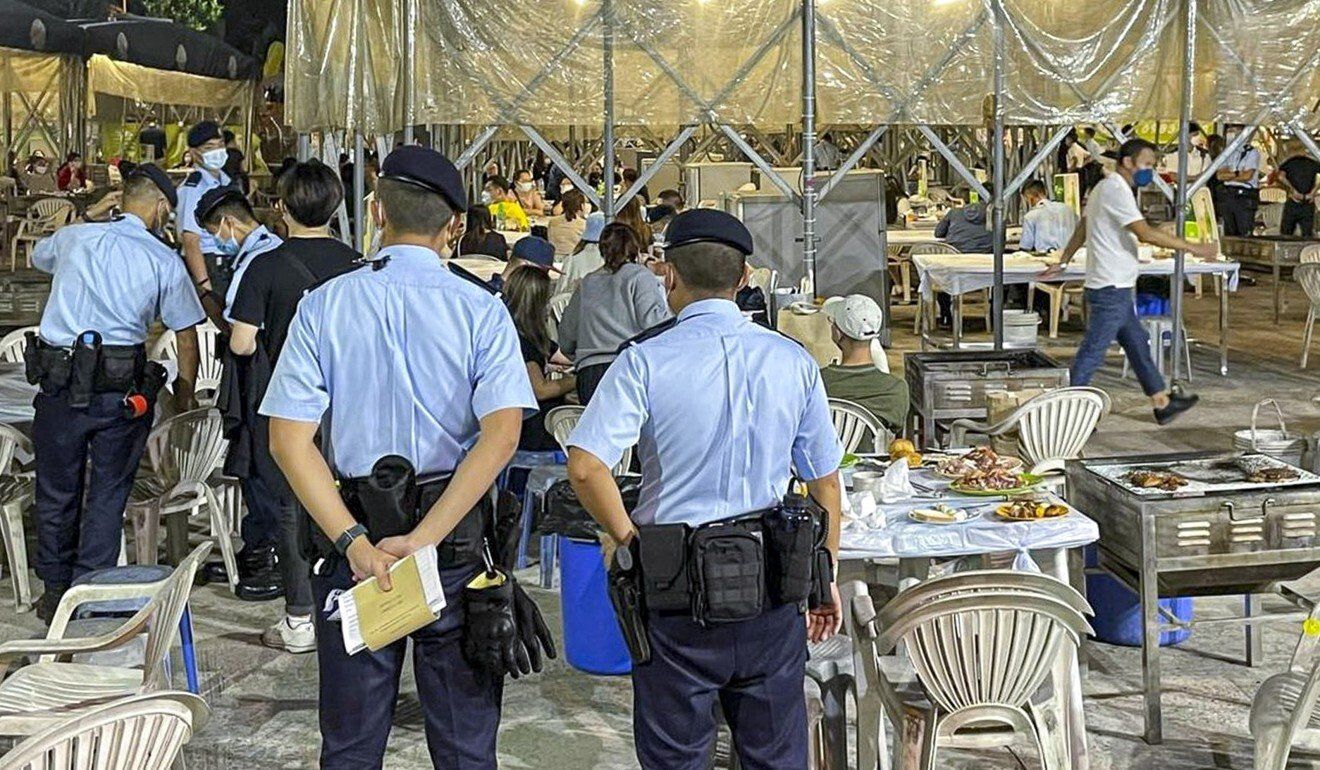 Police carry out the raid on the unlicensed barbecue sites in Mei Foo.

Police officers, acting with health officials, found owners of the two unlicensed sites were disguising their operations as type B and type C catering venues under the government's Covid-19 vaccine bubble scheme, meaning tables of up to four and six customers respectively are allowed.

The two sites also displayed QR codes for customers to use the "Leave Home Safe" contact-tracing app, a mandatory system for type B to D restaurants. The Post was told both businesses had been in operation for nearly 18 years.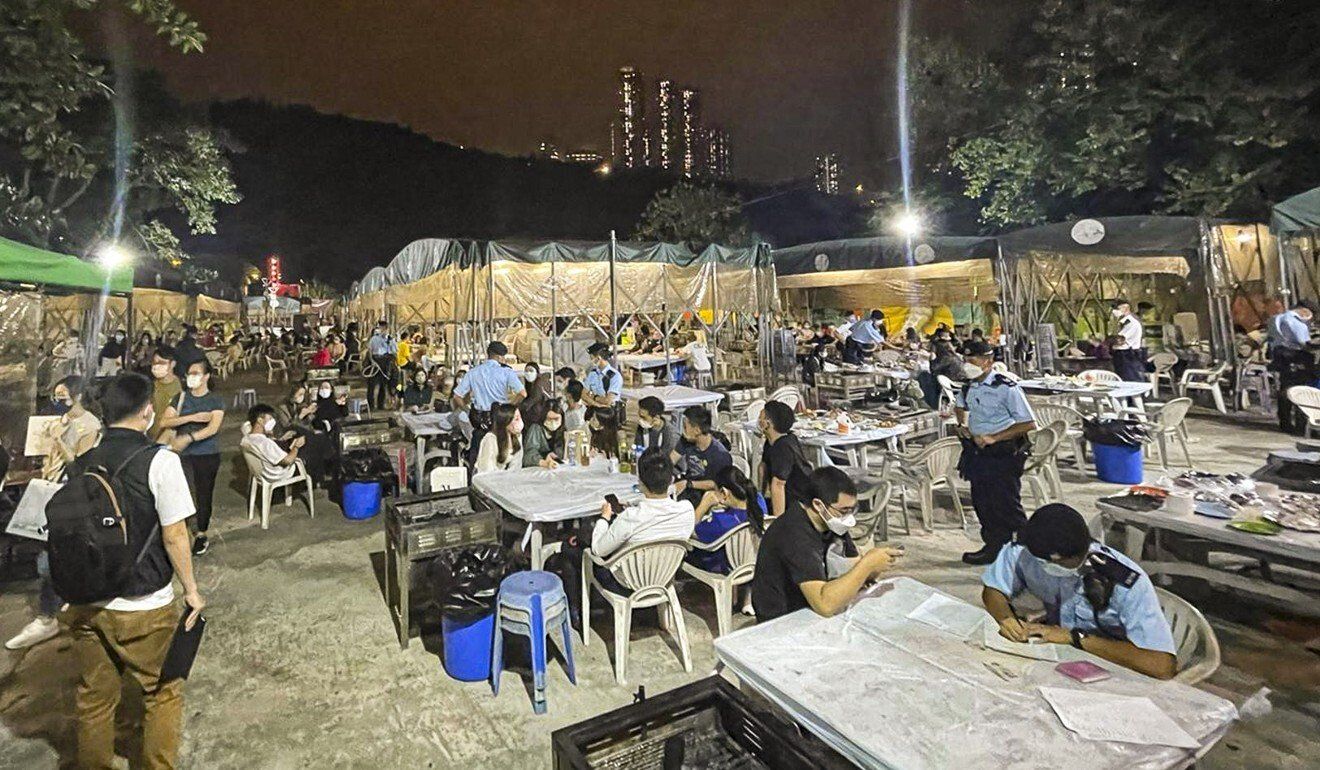 Officers arrested 17 owners and staff.

Officers arrested 17 owners and staff over fraud and unlicensed possession of a radio apparatus. Two of them were also arrested for allegedly operating an unlicensed food business and breaching infection-control rules. They were released on bail and must report to police next month.

"The two barbecue sites in Kau Wah Keng are not licensed food businesses, and the operators do not have any certificates on fire safety or food-making. They also posed risks to public health amid the pandemic," the force said.

Police also said noise and smoke from the sites had seriously affected nearby residents.

Authorities issued fixed-penalty tickets of up to HK$5,000 (US$640) each to 82 diners for breaching the Covid-19 gathering ban, and warned 727 others.

They also issued 18 fixed penalty tickets for illegal parking and towed away a car causing serious road obstruction.

Similar joint operations by the authorities have been conducted four times since January, according to police. The force urged residents not to visit unlicensed barbecue sites, citing safety and public health concerns.