Five Hong Kong secondary schools are expected to resume full-day in-person classes for certain grades as early as Monday after they reached the required 70 per cent vaccination rate against Covid-19, the education chief has revealed.

Secretary for Education Kevin Yeung Yun-hung also said on Friday that more than 92 per cent of teaching staff across all schools had received at least one vaccine dose by last Friday, while those who had not been inoculated must undergo regular testing.

The city recorded five new cases on Friday, all imported and carrying the L452R mutation linked to several coronavirus variants. The tally of confirmed infections stood at 12,138 with 212 related deaths. Fewer than five people tested preliminary-positive.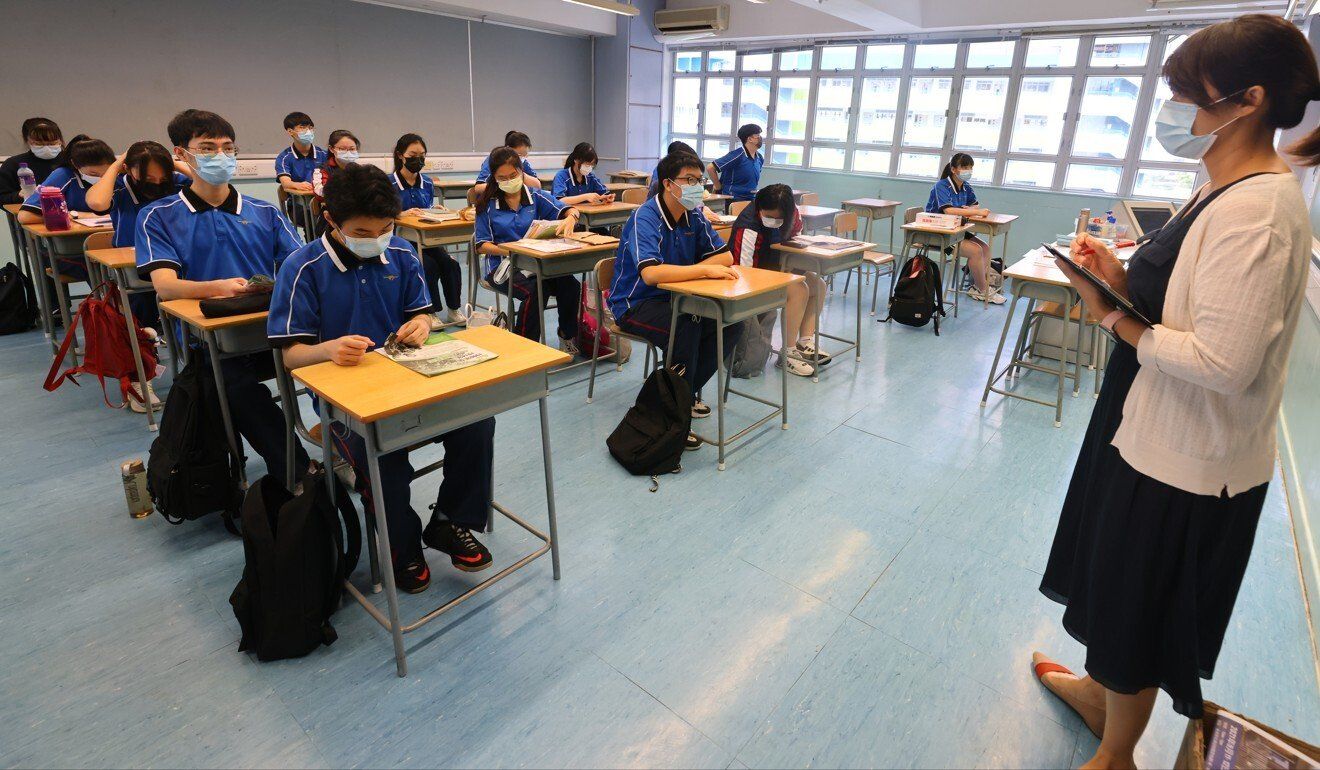 Form Six students attend classes at Heung To Secondary School (Tseung Kwan O).

The government also agreed to recognise vaccination records from four more nations starting from September 15. Three of them – Bangladesh, Nepal and the United Arab Emirates – are classed as high-risk for Covid-19, while the other, Singapore, is considered medium-risk.

In another development, officials said the daily charge for one of 800 units at Penny's Bay Quarantine Centre for use by incoming foreign domestic helpers would be HK$480, including three meals and all fees. That means 21 days of mandatory quarantine will cost HK$10,080.

The facility will take 50 workers per day at most and units will be available from September 20. Applications for units can be made through a booking system under the Labour Department starting from September 14.

Schools suspended face-to-face classes or held half-day sessions after the pandemic emerged in January last year. The government last month announced they could resume full-day classes for a grade if 70 per cent of students in that level were fully vaccinated. The move only covers older students as Hong Kong does not allow those younger than 12 to receive shots.

Delia Memorial School (Hip Wo) in Kwun Tong managed to inoculate 74 per cent of its roughly 240 pupils in Form Six after arranging an outreach session in July with the help of the government, according to Principal Lam Yim-ling.

"I believe many Form Six students are anxious to return to full-day classes, as they will be taking the university entrance exam next year," Lam said. "When there were only half-day classes, the overall teaching hours were fewer. It is important for pupils to work on practice papers ahead of the public exam and we need the time and space to do so."

Heung To Secondary School (Tseung Kwan O) is expected to resume full-day sessions from September 23 after hitting the threshold for its Form Six students. Across all grade levels, about 60 per cent of pupils have been vaccinated.

Principal Tang Fei said the school had made use of the government's group-booking services at community vaccination centres in July. More than 300 pupils had been inoculated and the school would look into encouraging more Form Five pupils to take the jabs.

Full-day sessions for kindergartens and primary school pupils remain off the table for now, with no indication of when they might resume.

A number of international schools, including primary and secondary ones run by the English Schools Foundation, were given approval to hold full-day classes earlier this year without reaching the vaccination threshold. Education authorities said their campus facilities such as canteens were more suitable for social distancing.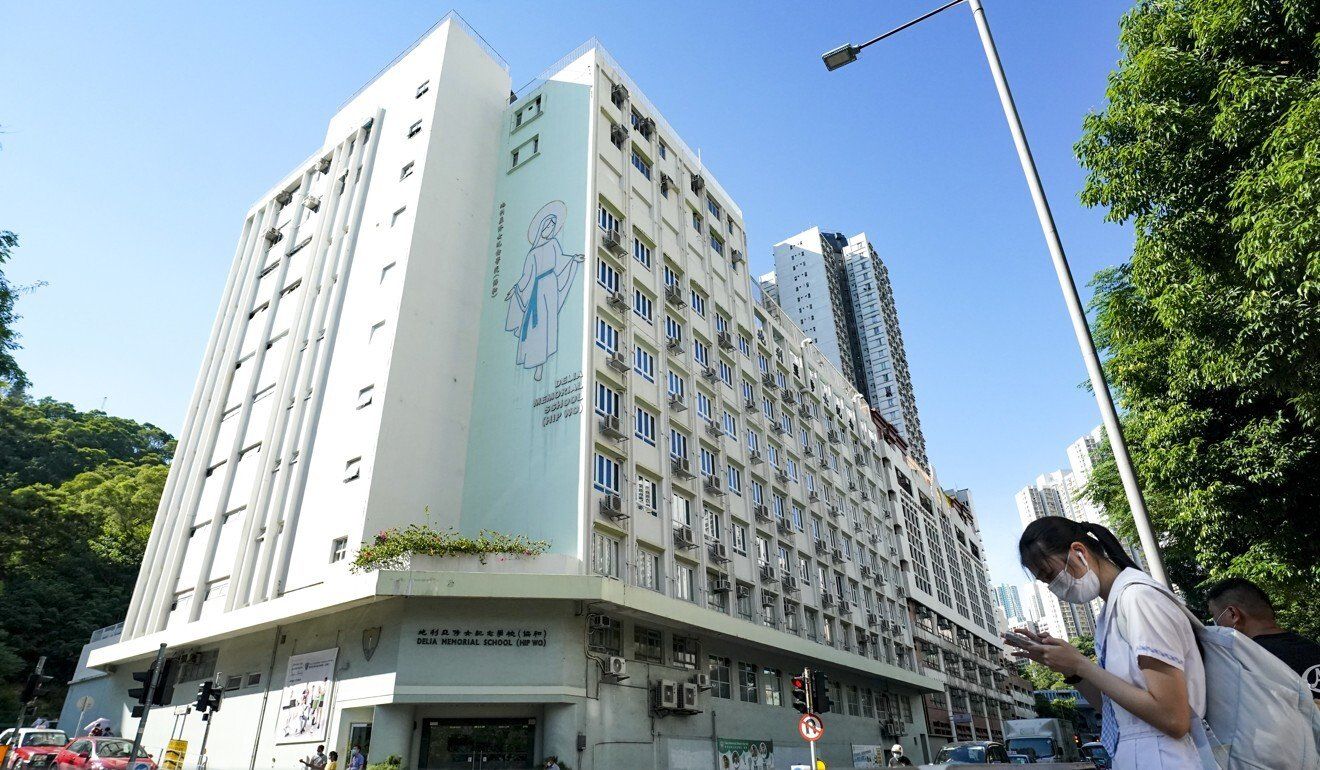 Delia Memorial School (Hip Wo) in Kwun Tong managed to inoculate 74 per cent of its roughly 240 pupils in Form Six.

University of Hong Kong microbiologist Dr Ho Pak-leung predicted more secondary schools might reach the 70 per cent mark this month as 62.5 per cent of teenagers aged 12 to 19 years old had already received their first dose as of Thursday.

"Students should pay more attention to their physical condition, including measuring their body temperature. If it is feasible, schools should also improve the air quality by installing air purifiers inside the classrooms," he told a radio programme on Friday.

According to the Centre for Health Protection, Friday's new cases involved arrivals from Switzerland, an aircrew member from Russia and a domestic helper from the Philippines.

Separately, a 16-year-old boy and a 51-year-old man who travelled from Hong Kong to Britain tested positive for Covid-19 over the past week. Block 19 of Baguio Villa at Pok Fu Lam where the teenager lives and Block 3 of Kent Court on Boundary Street where the older man lives have been issued with mandatory testing notices.