Hong Kong police on Saturday arrested 27 people who allegedly used false information to create a "double identity" when applying for consumption vouchers and other cash handouts or allowances from the government, with some even using the ruse twice.

Initial investigation showed the culprits had pocketed at least HK$100,000 (US$12,830) worth of government vouchers or cash handouts in the scam, with two of them even using the fake identities to register themselves as voters.

The 14 men and 13 women, aged 21 to 76, were held on suspicion of deception and police were looking for others involved in the scam. Police received intelligence in late September indicating that 48 residents created the "double identity" using false or misleading information.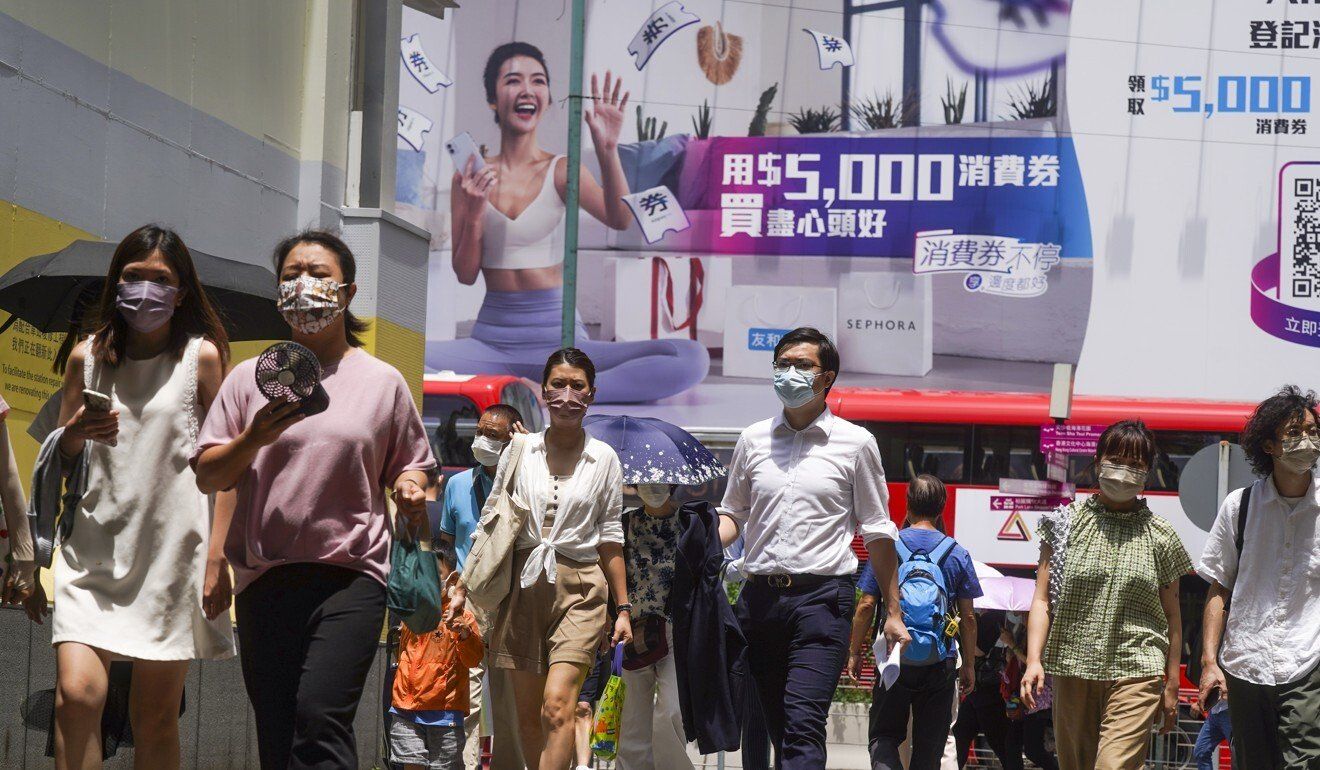 The e-voucher scheme is aimed at boosting consumption and bolstering the economy during the Covid-19 pandemic.

In August, the government rolled out a HK$36 billion e-voucher scheme aimed at boosting consumption and bolstering the economy which had suffered due to the Covid-19 pandemic.

Eligible Hong Kong residents get HK$5,000 worth of e-vouchers to spend locally in shops and at other businesses under the programme.

The Post contacted the force to elaborate on how the falsification was done, but a spokesman said no further details could be disclosed as investigations were under way.

It also did not reveal which government departments or organisations had processed the applications.

"Investigation showed that they used false information to cheat social welfare and government services," acting superintendent Charles Fung Pui-kei said. "This included applying for consumption vouchers in 2021 and the HK$10,000 cash payout scheme last year ... Some even applied twice for the old age living allowance, comprehensive social security assistance and public housing."

Fung said the force was still calculating the financial loss, but the consumption voucher and cash payout schemes were defrauded of at least HK$100,000.

The force said it believed the 48 suspects did not know one another and were not controlled by syndicates or triads. Officers arrested 27 out of 32 who remained in Hong Kong and were investigating the roles of another five.

Two of those arrested also used false information to register as voters.

The 27 arrested individuals, who mostly claimed to be unemployed or retired, were released on bail pending further investigation, but the force did not rule out more arrests to follow.

Deception is punishable by up to 14 years in prison.

Last year, the government gave a one-time handout of HK$10,000 as a relief measure under the budget delivered by Financial Secretary Paul Chan Mo-po in February. As of this month, more than 6.5 million locals or underprivileged non-permanent residents had received the payout.