Rise in daily vaccine uptake marks sharp increase from 2,000 recorded early last month, with jump beginning when Hong Kong announced Covid policy rollback.
About 20,000 Hongkongers are receiving a Covid-19 vaccine jab each day, a three-month high which health experts have attributed to public concerns over a possible increase in cases after the city resumes quarantine-free travel with mainland China.

The number has risen sharply over the 2,000 jabs a day recorded early last month, and reached the 20,000 level on December 28, when Chief Executive John Lee Ka-chiu announced a widespread rollback of social-distancing curbs and the much-dreaded vaccine pass.

Experts on Wednesday said the increase could be due to plans by central and local authorities to begin easing cross-border travel restrictions on January 8, as well as a wider increase in the number of Covid-19 cases and related deaths.

"Some people will be considering travelling or they anticipate there will be an increase in population movement, both entering and exiting via the border," said Professor Martin Wong Chi-sang of Chinese University's school of public health.

"When the public sees there will be more tourists coming to Hong Kong … they also hope that the epidemic can be under better control and want to have their vaccinations up to date."

Describing the increase in daily vaccinations as a "good phenomenon", government pandemic adviser Professor David Hui Shu-cheong said he believed a few factors were involved, including the surge in infection numbers and deaths.

"We have observed an increase in the number of deaths who have already received three jabs of Covid-19 vaccines," he said. "The protection against severe disease will deteriorate six months after the third jab was received, so that's why people should get their fourth dose, especially when a more effective bivalent vaccine is available."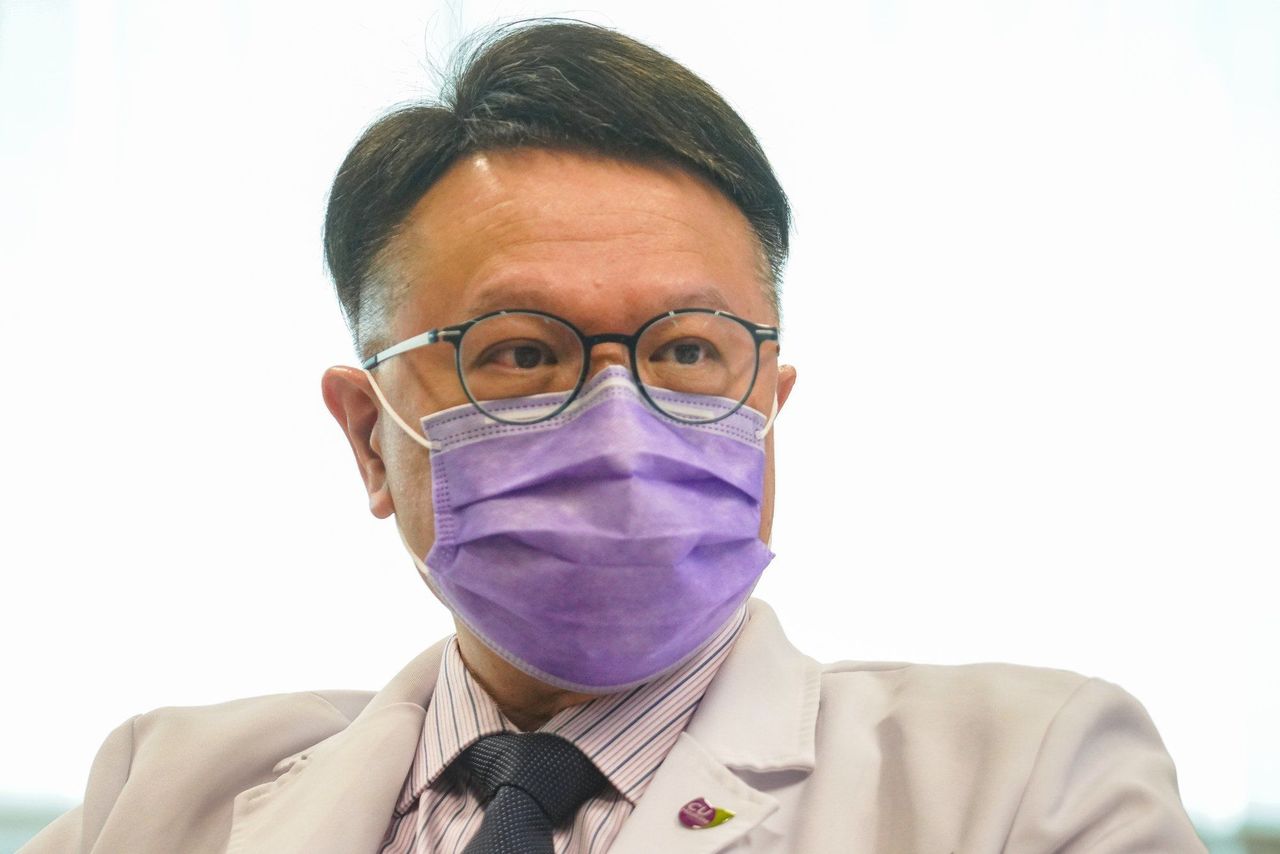 Professor David Hui Shu-cheong, a government pandemic advisor.
The daily number of
Covid
-related deaths has gradually increased from roughly 20 in early December to more than 70 this week.
Pandemic adviser Professor Yuen Kwok-yung said he also believed the recent rise in
Covid
-related deaths had played a role in convincing some residents to get a fourth shot.
"When there are more deaths per day, people will rush for vaccination as we saw in February during the fifth wave," Yuen said.
About two-thirds of residents taking jabs last week chose the latest ones provided by
BioNTech
that specifically target Omicron.
Seven of the city's nine community vaccination centres offering
BioNTech
shots for those aged 12 and above were fully booked for the next one to two weeks, while spaces at general outpatient clinics in hospitals were fully booked until early February.
At one centre in Quarry Bay offering
BioNTech
and Sinovac jabs, more than 150 people queued on Wednesday afternoon, with each waiting about 20 minutes to receive their shot.
Winnie Hong, a 65-year-old retiree, said she was getting her shot because she wanted to reduce the risk of infection as she planned to travel to the mainland and other parts of the world after cross-border curbs were eased.
She added that she was concerned that it could become harder to get vaccinated if demand surged when the border began to reopen.
"Mainlanders might take
vaccines
in Hong Kong when the border reopens, so it is very reasonable for Hong Kong people to worry about their
vaccine
quotas might be gone," she said. "But I believe the Hong Kong and central governments will manage this successfully."
Non-residents, including mainland travellers, are allowed to receive two doses of the first-generation
Covid
-19
vaccines
in Hong Kong for free. They can also get a free dose of the bivalent
vaccine
if they have received a prior jab in the city.
Paid vaccination programmes are also available from private healthcare providers in the city.
About 83 per cent of eligible residents have now received a third
vaccine
dose, while around 860,000 have taken their fourth jab.
Among high-risk groups, the triple-vaccination rate for elderly residents aged 70 and above currently stood at around 70 per cent, while 30 per cent of children below 12 years old have received a third dose.
However, Professor Hui said the current triple-jab rate of 60 per cent for residents aged 80 and above was worrying amid the recent spikes in cases, especially regarding those living in the community.
Hui also said the decision to drop the city's
vaccine
pass scheme was far from ideal during the winter surge, adding he believed city authorities were trying to introduce a jab requirement as part of the border reopening process.
"I believe the Hong Kong authorities will try to impose a vaccination requirement on mainland travellers when discussing with the mainland," he said. "Two doses should be the minimum, three doses even better, otherwise they will likely develop severe symptoms after getting infected with
Covid
."
Larry Lee Lap-yip, chief manager at the Hospital Authority, warned on Tuesday that accident and emergency departments would continue to be overcrowded after the long holiday, noting many of the patients were elderly suffering from severe
Covid
-19 infections or other conditions.
Lee said more than 4,000 patients a day had visited A&E departments over the last week, with up to 1,100 admitted to wards every day.
Many elderly residents had to wait for four to seven days to see a doctor at general outpatient clinics, and were wondering whether they should go to an A&E department instead, according to Ivan Lin Wai-kiu, community organiser at the Society for Community Organisation.
Lee said the Hospital Authority had given priority to high-risk groups including those over 70 years old or below the age of five, as well as the pregnant and immunocompromised, who should be able to access designated clinics and telemedicine services within a day.