90 days set aside for trial starting on Monday, the biggest prosecution so far under national security law. Opposition politicians and activists face subversion charges over unofficial poll to select candidates for Legco election.
Two Hong Kong opposition figures who indicated earlier that they would contest subversion charges under the national security law have changed their minds ahead of a high-profile trial starting on Monday.

Ng Kin-wai and Mike Lam King-nam now intend to plead guilty to charges related to their participation in an unofficial ­primary poll held in 2020 to select opposition candidates for the Legislative Council election.

They informed the court about their latest decisions during pretrial proceedings last November and in January this year.
Lam, founder of the AbouThai grocery chain, also changed his lawyers and agreed to provide a statement to help the prosecution.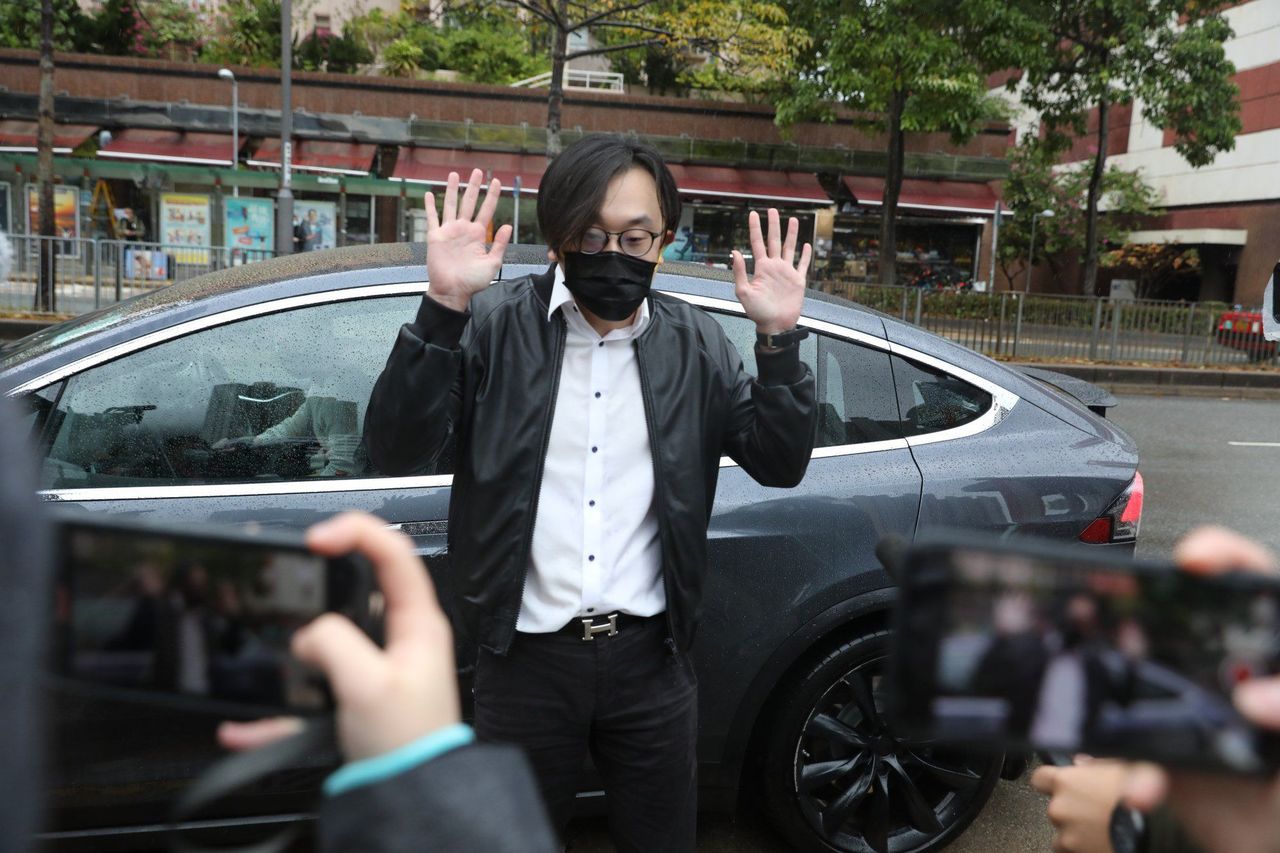 Mike Lam, founder of AbouThai, leaving Ma On Shan Police Station in February 2021.
The trial, involving 47 opposition politicians and activists, is the largest prosecution so far under the national security law imposed by Beijing in 2020, and will be heard before three High Court judges at West Kowloon Court.
Not all defendants have to show up, as 29 of them, including jailed legal scholar Benny Tai Yiu-ting and three coordinators of the unofficial poll, have already said they intend to plead guilty.
Those expected to go on trial include activist Gordon Ng Ching-hang, the fifth coordinator of the poll, former lawmakers Leung Kwok-hung, Lam Cheuk-ting and Raymond Chan Chi-chuen, and journalist turned activist Gwyneth Ho Kwai-lam.
Some defendants who intend to plead guilty, including activist Joshua Wong Chi-fung and former district councillor Lester Shum, have asked for permission to observe the trial.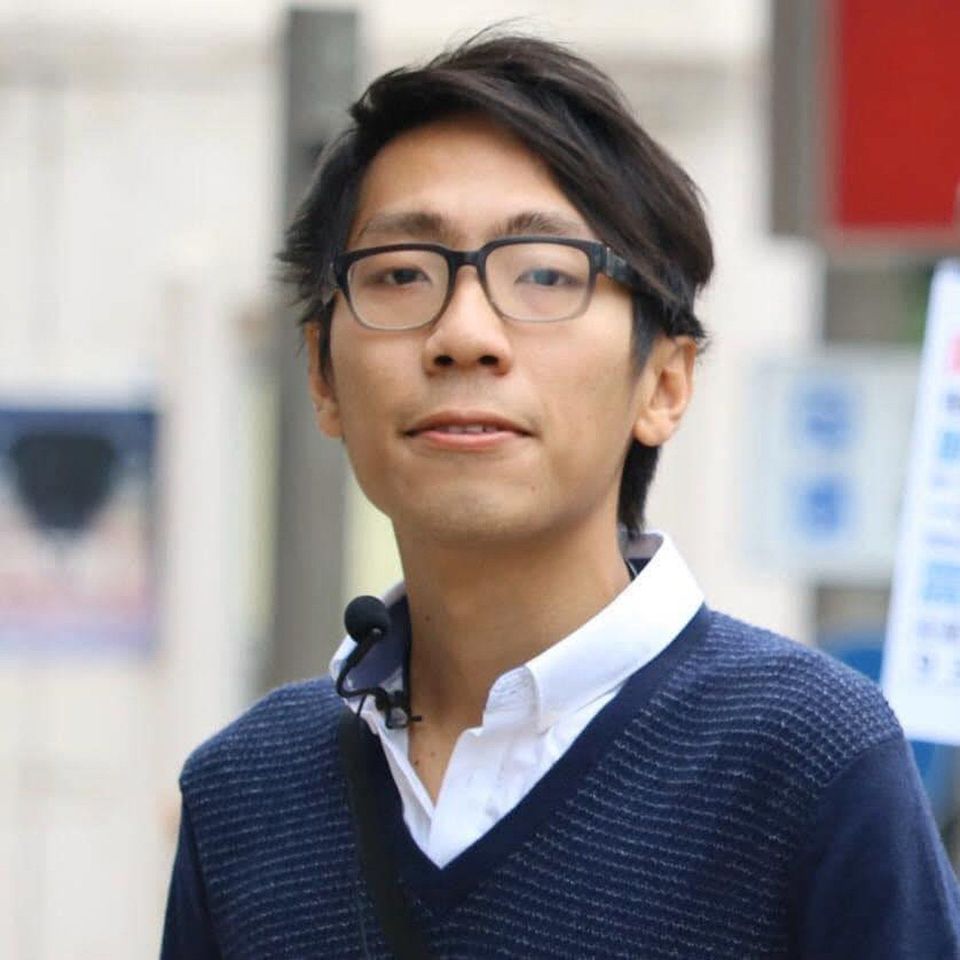 Ng Kin-wai, a former district councillor, now intends to plead guilty.

Prosecutors said they were prepared to call more than 50 witnesses, but that number could drop to five if an agreement was reached with the defence on a set of admitted facts. The Post understands that the parties have yet to come up with a version all agreed with.

Three coordinators of the unofficial poll – Au Nok-hin, previously a lawmaker, and former district councillors Andrew Chiu Ka-yin and Ben Chung Kam-lun – are expected to testify against their peers in exchange for shorter sentences.

The 90-day trial is expected to run until the summer.

Prosecutors have described the unofficial poll as a "massive and well-organised scheme" to paralyse Hong Kong's government and topple the city leader by securing a majority in the Legco.

It was held in July 2020 and followed months of anti-government protests in 2019.

The winners allegedly pledged to block government bills and budgets indiscriminately if they went on to win in the Legco election. They were also said to be aiming to force then city leader Carrie Lam Cheng Yuet-ngor to step down.

The ­prosecution said the conspiracy was part of a "destructive manifesto" inspired by Tai to undermine the government by manipulating the electoral system.

In the end, the Legco election was not held in September 2020 as expected. It was delayed by the Covid-19 pandemic, and then Beijing overhauled the city's electoral system in 2021 to ensure only "patriots" ran for election and ruled Hong Kong.

Justice minister Paul Lam Ting-kwok ordered the trial to proceed without a jury on grounds including "involvement of foreign factors".

The case will be heard by justices Andrew Chan Hing-wai, Alex Lee Wan-tang and Johnny Chan Jong-herng, who have been approved by city leader John Lee Ka-chiu to oversee the case.

Mr Justice Wilson Chan Ka-shun, who was originally included, dropped out for health reasons.

Three of the 31 defendants who intend to admit liability are currently out on bail, as are 10 of the 16 pleading not guilty. Most of those not granted bail have been remanded since March 2021.

The charge of conspiracy to commit subversion carries a maximum jail sentence of life imprisonment, with a minimum term of 10 years for serious offenders.

Defendants can earn a one-third discount on their sentence for a timely guilty plea, and up to 50 per cent if they offer effective assistance in the prosecution of other accused persons.

The Court of Appeal ruled recently that judges could not impose sentences below the minimum stipulated for serious national security offences, barring exceptional circumstances.