The drill, code-named 'Touch Down 1', involved about 5 per cent of the government's workforce from all 77 bureaus and departments.
About 10,000 Hong Kong civil servants joined a tsunami evacuation drill on Thursday, in a largest of its kind exercise designed to ramp up the government's emergency response capabilities after widespread criticism over its handling of the coronavirus crisis.

The drill, code-named "Touch Down 1", involved about 5 per cent of the government's workforce from all 77 bureaus and departments. Among them, 900 civil service personnel were called out to various sites to coordinate responses.
"The 'tsunami-like' fifth wave [of Covid-19 infections] exacerbated the problems. That's why we need to have the ability to mobilise, say 10,000 people, to solve an issue timely and accurately before it gets worse," Chief Executive John Lee Ka-chiu told his colleagues who were called out to attend a simulated briefing in North Point.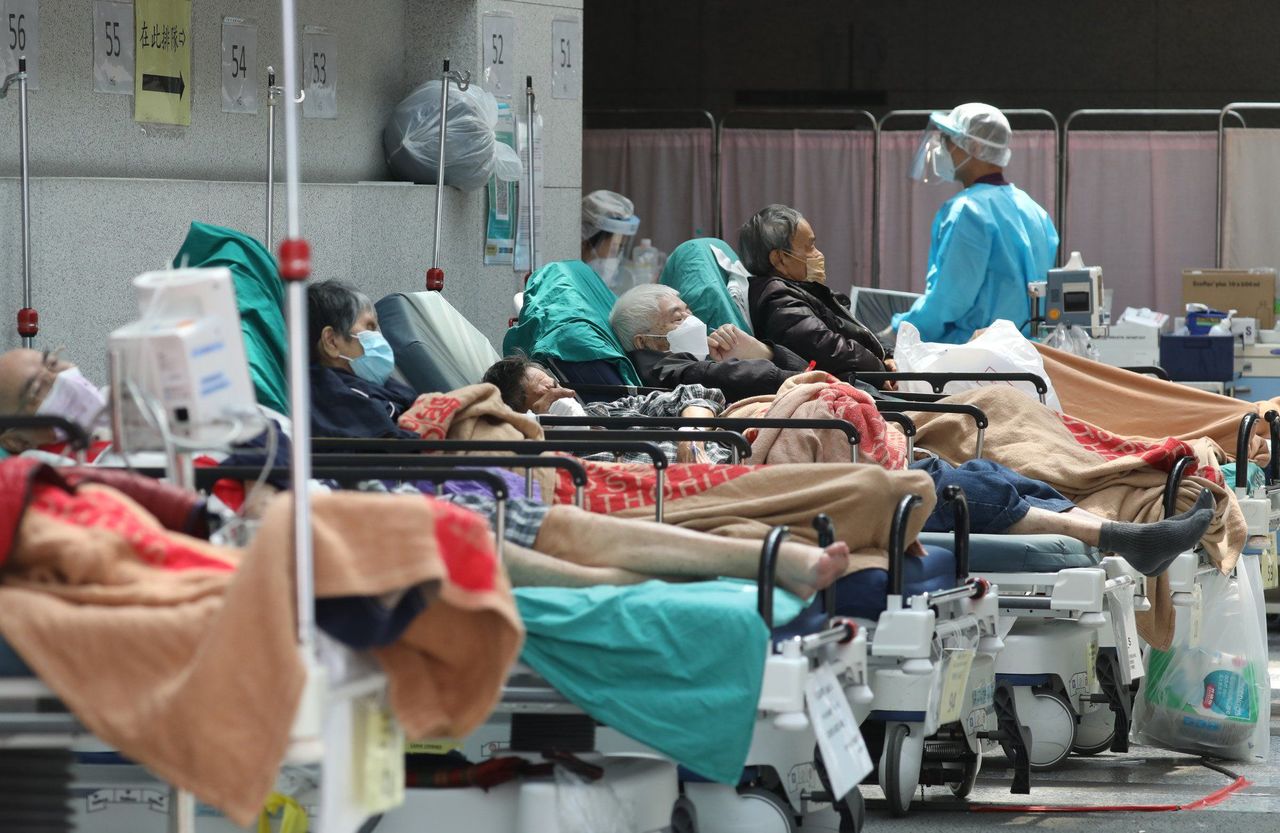 Covid-19 patients in Hong Kong wait for treatment outside hospital during the fifth wave of infections.
He said the interdepartmental drill went smoothly and its impact on public services was minimal.
Revealing the exercise on Thursday afternoon, civil service chief Ingrid Yeung Ho Poi-yan said it simulated a situation where a tsunami travelling across the ocean was likely to cause Hong Kong's sea level to rise by three metres. That meant government workers would have to team up quickly to evacuate residents in low-lying areas before severe flooding occurred.
Yeung said the 10,000 civil servants involved were required to swiftly respond to the call to stand by after the scenario was announced internally before noon.
Among them, 300 from six units needed to report for duty at North Point Community Hall to attend the briefing which Lee joined, while another 600 civil servants from 26 government branches were deployed to various sites. The drill lasted three hours.
"The ability to mobilise a large number of personnel within a short period of time is key during actual responses to any kind of emergency situations," Yeung said after inspecting the exercise.
"That's why the focus of this operation is on communications, instead of operations … We hope to test their actual responses."
She said while most colleagues reported for duty on time, her bureau would review performances during the drill and report to the legislature next month.
The operation was part of the administration's efforts, as laid down in Lee's policy blueprint last October, to introduce "government-wide mobilisation" in a bid to enhance existing protocols.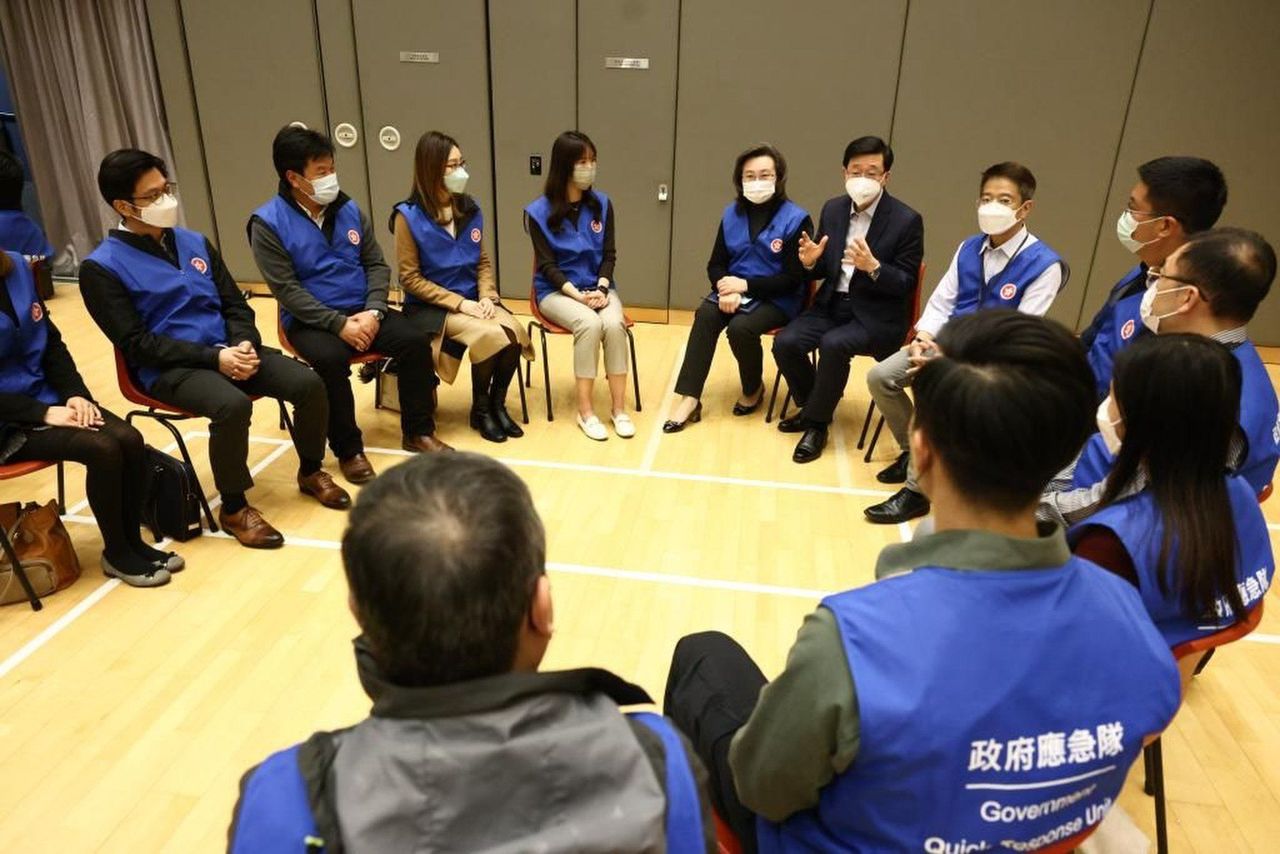 Civil service chief Ingrid Yeung and John Lee at the North Point briefing.

The policy came half a year after criticism rained down on the government over its slow response and poor handling of the fifth and worst wave of Covid-19 cases, when as many as 77,000 new infections a day were reported.

The flood of Covid patients at public hospitals forced some to lie in beds outside in the cold, while some healthcare staff had complained about a shortage of supplies such as oxygen. Critics also lashed out at the government's poor mobilisation ability and ineffective information dissemination.

Cross-department drills are often conducted to enhance the government's preparedness. An exercise last month simulated equipment fault events at the Guangdong Daya Bay Nuclear Power Station, leading to a potential release of radioactive materials.

Yeung said Thursday's drill would not replace existing ones mainly initiated by operational departments and more exercises would be conducted in months.