Hong Kong's housing minister has said his department needs to hire more private contractors to accelerate the building of affordable homes, after the city leader ramped up pressure on officials to address shortages.

Secretary for Transport and Housing Frank Chan Fan on Thursday promised to move quickly with bolstering the workforce for the design and construction phases of public housing projects, in the hope of freeing up civil servants to focus on tasks such as monitoring and quality control.

"If we could start tendering for projects by including design and construction as a single item … it would allow us to also draw on private companies' available resources and technology at the same time," said Chan, also the Housing Authority chairman.

"We need to improve our productivity, and the government could do so by increasing manpower, but we can also leverage the large power within the private sector, particularly within the construction sector."

Hong Kong leader Carrie Lam Cheng Yuet-ngor at the weekend accused the authority – a statutory body in charge of building and managing public housing estates – of taking too long to deliver projects, forcing residents to wait years for a flat.

She suggested the authority assume the burden of paying subsidies to about 90,000 households which had been queuing at least three years for public housing. The allowances, aimed at improving the livelihoods of low-income families, are currently disbursed by the government.

The scheme for those on the long-term waiting list distributes HK$2,250 (US$1,860) a month to two-member households, with families of six or more getting HK$3,900.

Lam said the authority bore responsibility for completing construction quickly once it was given the land, and was judged against the target of allocating homes to applicants within three years of them joining the waiting list.

"The cash subsidies are currently paid by the government, but why shouldn't they be [paid by] the Housing Authority? If you build the estates slowly, you will have to pay [more]," Lam said on Sunday.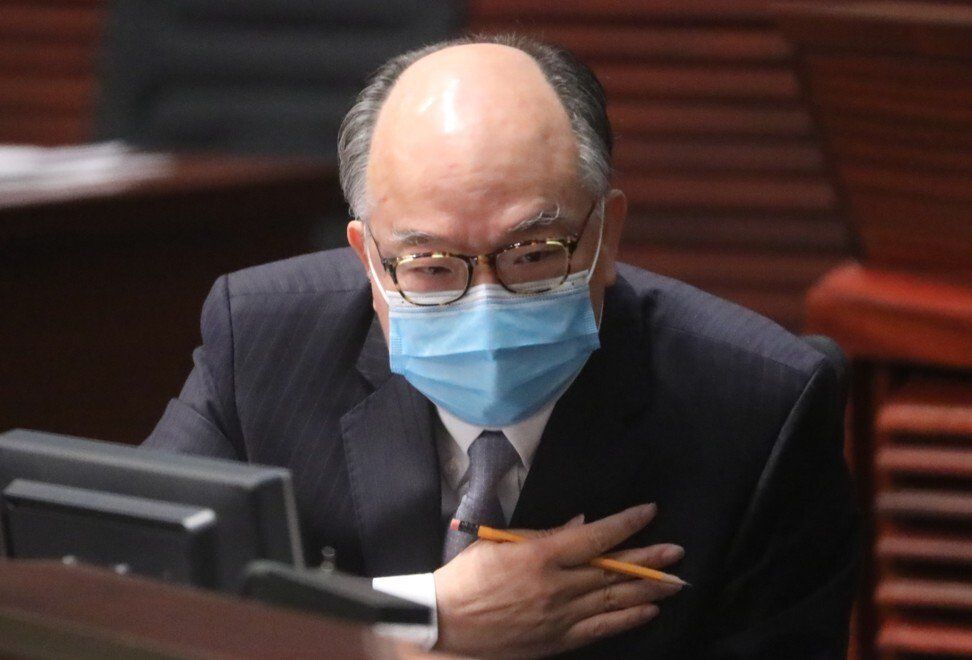 Housing chief Frank Chan.

However, she back-pedalled on Tuesday, saying the subsidies suggestion was only made to "spark discussion". Authority members said a shortage of suitable land was the main factor for the long waits.

At an average of 5.8 years – almost double the authority's three-year promise –waiting times for low-income residents eligible for public flats are now the longest they have been in more than two decades.

Lam said she hoped the authority would take seriously her call to deploy modular integrated construction (MIC) in more public housing projects. The technique involves integrated parts being fabricated, finished and inspected in a factory, often based in mainland China, then transported to a building site for assembly.

On Thursday, housing minister Chan pledged to increase his department's adoption of new technology and MIC, adding that hiring contractors would also give the authority more flexibility in procuring materials and increasing production.

"Actually, planning public housing is a team effort. For example, the Development Bureau needs to provide the land, such as through resumption and purchasing, but once the land is ready for working on, then that falls under our purview," Chan said.

He added that there was no one department that should shoulder responsibility when mistakes were made, and said the authority would undertake building design work even while the land was being obtained.

Secretary for Development Michael Wong Wai-lun also said the authority was making good progress in delivering new public housing, building a total of 96,500 flats in the past four years. Only one project was delayed across 2018 and 2019, compared with four in 2016, Chan added.

"I wouldn't say we're doing extraordinarily well, but the reality is we're still not doing badly," he said.