A woman who was the victim of a sexual assault bit off her rapist's tongue and handed it to the police as DNA evidence.
The 57-year-old was walking her dog at around 4am last Sunday in Avignon, a city in southeastern France's Provence region, when a man began tailing her.

According to France Bleu, the man in his 30s approached the woman before attempting to hug and kiss her along Rue Diourbel in the Saint-Jean district.

After trying to slip his hands down her trousers, the woman wrestled her attacker off and bit off the tip of his tongue.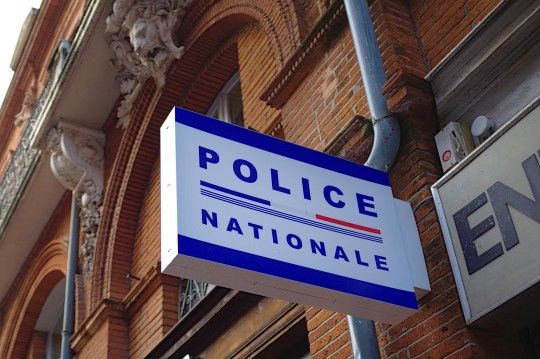 The woman went home after the incident before alerting the authorities

Carrying the flesh home with her, she headed back out with her son to a local police station and gave them the tongue.

The man, originally from Tunisia and now living in France illegally, was arrested by officers at the scene.

He reportedly told investigators the woman was the person who jumped him.

The man will appear in court next Wednesday and will be forced to leave France.

In 2014, a woman in the UK similarly bit off her attacker's tongue and kept it in her mouth to preserve crucial DNA evidence.

Adele Barber was walking home from a doctor's appointment in January when a man brushed up against her on the street.

She shrugged it off at first but the man then ran up beside her before shoving her against a wall and sexually assaulting her.

'He tried to kiss me and forced his tongue in my mouth,' Barber told This Morning in 2015.

'I thought this has left him vulnerable, I'm just going to bite down as hard as I can and it will show it's not consensual in any way shape or form, get as much DNA as I can and try and cause enough pain to get this guy off me.'