Undaunted by high fees and distance, an increasing number of Hong Kong parents are opting to send their children to boarding schools in Britain, home of renowned institutions such as Eton and Harrow.

The perceived benefits of an elite education are fuelling their interest.

Despite costs of £40,000 (HK$421,000) or more a year to provide a child with an education some 10,000km from home, the prospects of excellent academic results and substantial personal development mean boarding is seen as a sound investment.

The growing interest also follows widespread social unrest in Hong Kong in 2019, which disrupted schooling and home life, and a national security law imposed on the city by Beijing in 2020. There are fears that the law – which targets acts of secession, subversion, terrorism and collusion with foreign forces – will suppress academic freedom and free speech.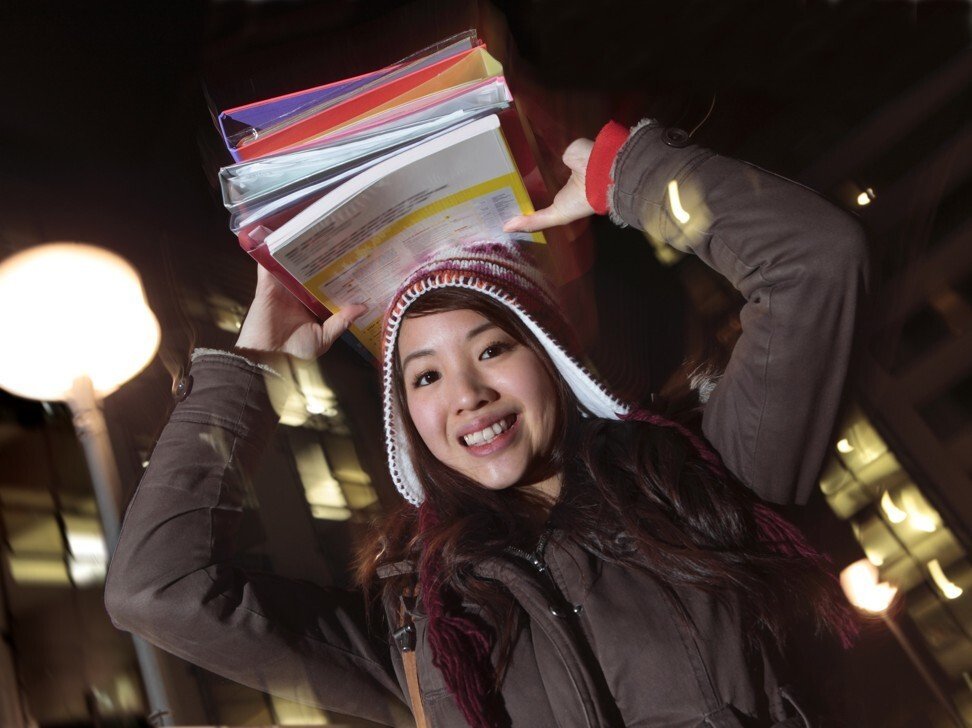 Many Hong Kong parents who send their children to British boarding schools are looking for academic excellence and personal development

Some parents are now looking to educate their children in a more stable environment, especially when the curriculum is decided by the school itself.

"In the past few months we have seen people coming to us for full-time interim schooling while they wait to go to school in the United Kingdom," says Danny Harrington, who runs tuition and educational advisory service ITS, based in Hong Kong's Central district.

"They are committed very strongly to exit their Hong Kong school. Even with the current difficulties with the coronavirus in Britain, people are pressing on with their plans. We've seen an unprecedented upsurge in queries for specialised school selection and many more enquiries than normal for boarding school entry preparation.

"We're hosting more school entrance exams than ever before, and we're getting more queries from agents who act for British boarding schools. And it's not just high net worth families – we're hearing from middle-income families too."

Harrington adds that most Hong Kong parents are uninterested in the international branches of British boarding schools, such as Harrow in Bangkok, preferring their original establishments.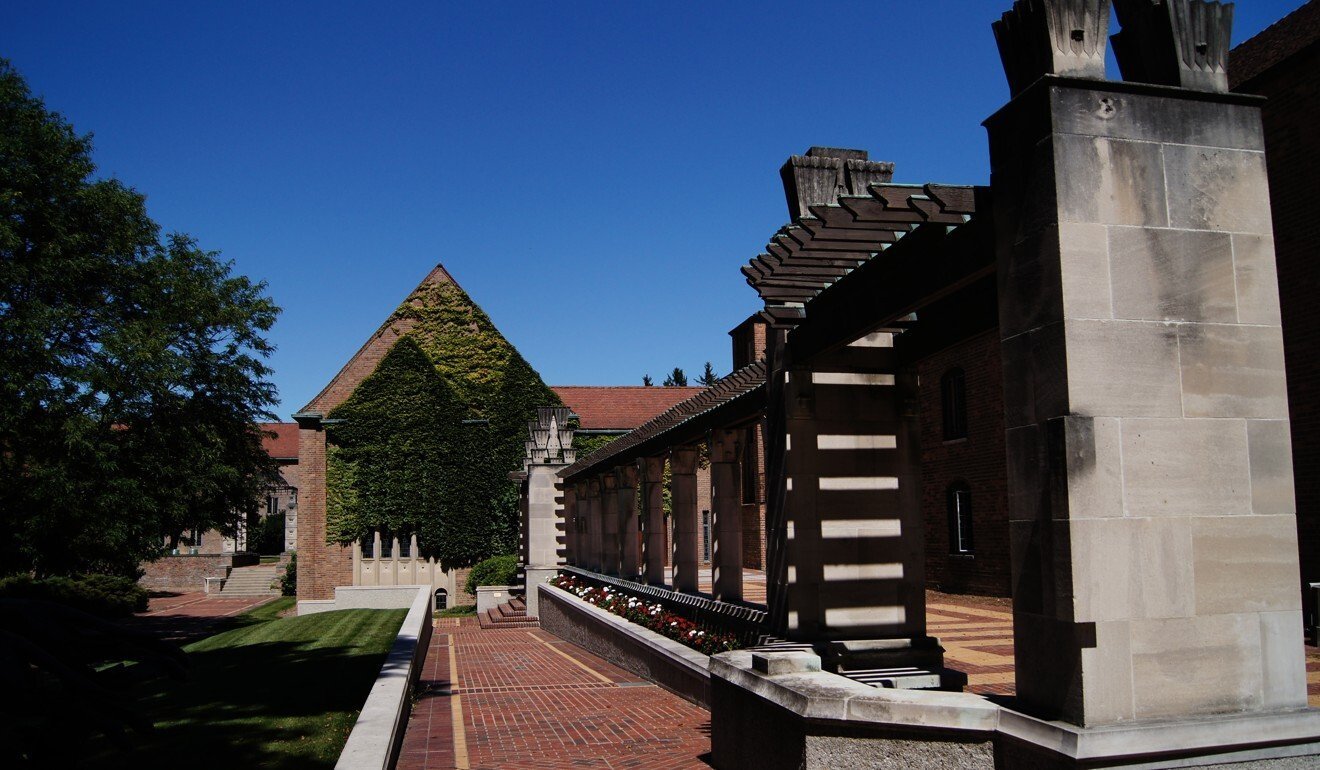 Cranbrook School in Kent, the UK, was founded in the 16th century

For some parents, the overall cost of boarding school education is one of the biggest hurdles. On top of fees, there is the cost of three return flights per year – and travel schedules that can be complicated by virus lockdowns – as well as uniforms and extracurricular activities.

This autumn, Matthew Fong will start at Cranbrook School, a co-educational boarding and day grammar school founded in the 16th century some 90km southeast of London, in Kent.

"I'm going to the Victoria Shanghai Academy in Aberdeen [in Hong Kong] now, but I'm really looking forward to boarding in England," says Matthew, 12. "I had to do some tests and attend an online interview. I'd applied to other schools as well, but was really pleased to get an offer from Cranbrook. It's a great school and my grandparents live nearby, so I will be able to see them regularly."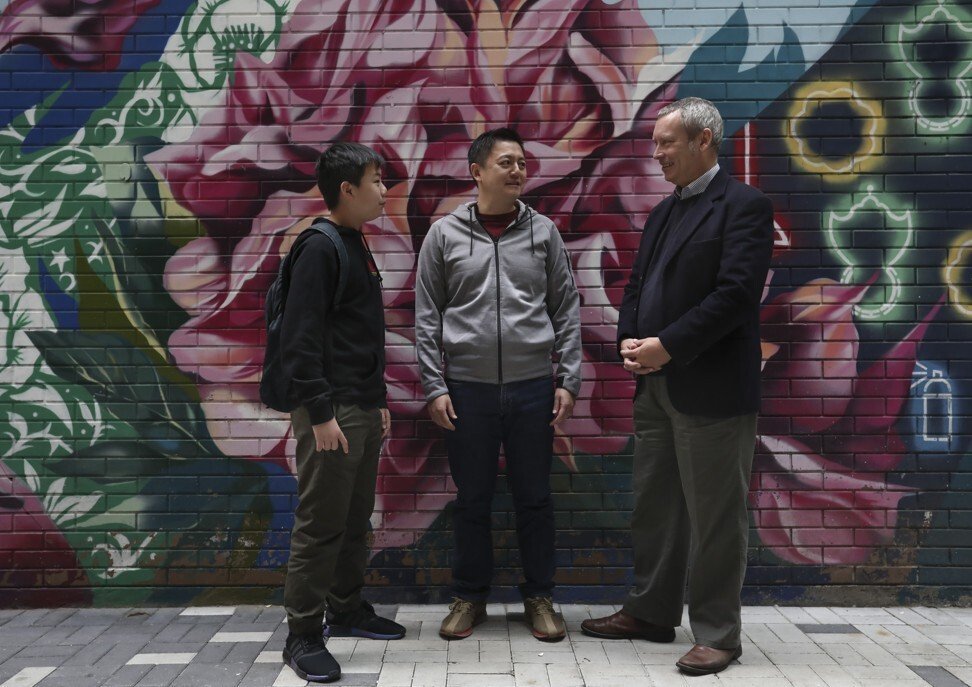 From left: Matthew Fong, his father Gareth Fong and educationalist Danny Harrington

Matthew's father, Gareth Fong, a regional relationship manager for financial services company SS&C Advent, says the decision to send his son away is entirely logical. "If you look at the situation now in Hong Kong, an education overseas makes sense," he says. "I totally want this for him, so he'll learn independence and confidence. "The overall cost of boarding and flights and so forth is by no means cheap, but in the end it's really worthwhile."

As one of the few state boarding schools in Britain, education at Cranbrook is free to both boarders and day students. The only charges – currently £5,630 per term for the oldest students – are levied for boarders' accommodation and live-in costs.

One boarding school that has proved especially popular with Hong Kong parents, Millfield, in Somerset, was set up in 1935 by Jack Meyer, a first-class cricketer and former cotton broker whose inaugural intake of pupils included half a dozen Indian princes.

The school – where fees for boarding for senior students are currently £13,320 per term – enjoys a reputation for encouraging its 1,240 students to explore their full potential, rather than focusing on exam results. Former students include KMB bus company director William Louey Lai Kuen and Hong Kong-born triathlon champion Oscar Coggins, who is aiming to take part in the Tokyo Olympic Games.

"Millfield currently has over 60 families who are based in Hong Kong," says Gavin Horgan, who was appointed the school's headmaster in 2018 after working in Sri Lanka and Argentina. "Millfield is one of only a few schools in the UK to be a full boarding school, meaning that all of our boarders – around 75 per cent of students – live at school seven days a week and take part in a vibrant weekend programme of activities," he says.

"More than one-fifth of our students are international, representing over 70 different countries, so families from Hong Kong can rest assured that their children would feel at home here."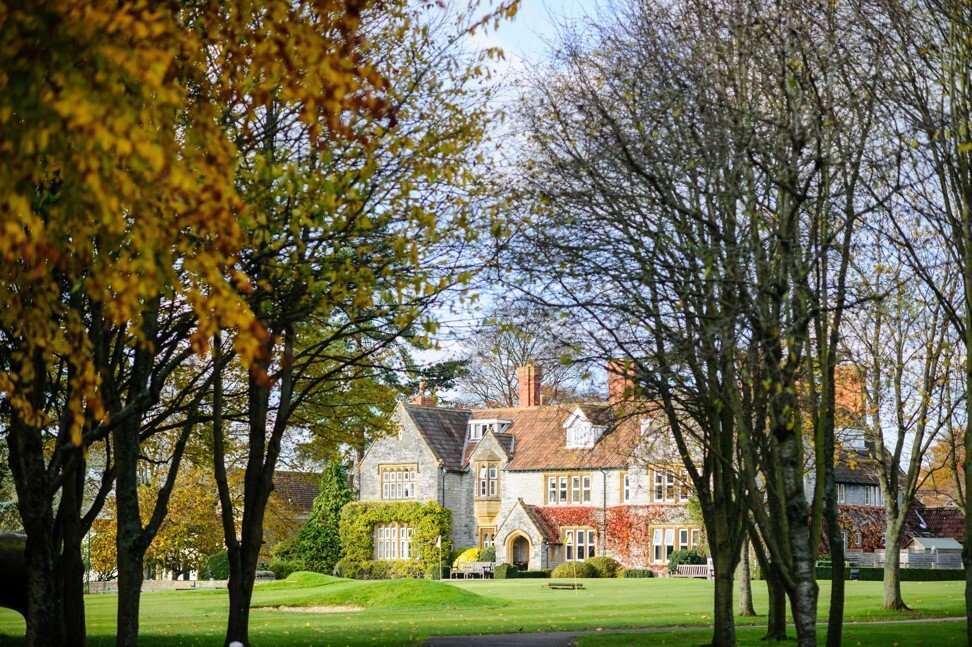 Millfield School in Somerset is a full boarding school with 75 per cent of students living at school seven days a week

Some students from Hong Kong find boarding awkward at first, as they cope with a different culture, food and climate, as well as novel subjects and teaching methods. However, Horgan insists they soon settle in.

"Because we have so many boarders on campus at weekends, there's lots of company and lasting friendships to be made," he says. "There is a strong sense of community through the school, with inter-house competitions in singing, debating, and most major and minor sports, so there is something for everyone to enjoy and feel a part of."

Currently in the lower sixth form and taking business studies, media and psychology, Margaret Leung started at Millfield in year 10 and is a keen soccer player. "I've definitely seen an enormous change in Margaret since she went to Millfield," says her mother, Agnes Tse, deputy general manager at China Citic Bank International.

"It's not just myself, but friends, relatives, her teachers, coaches – everyone says she has grown from a shy little girl into a sociable, confident, independent young lady.

"My son, Martin, went to another English boarding school, Oundle, but we decided together with Margaret that Millfield was more suitable for her," she adds. "Both my children have become role models for their cousins and my friends' children as well. Many of my friends come to seek their advice on life at boarding school and ask them to help guide their children who are going to study in the UK."

With Millfield's fees among the highest charged by British boarding schools, parents are often asked if they are getting their money's worth.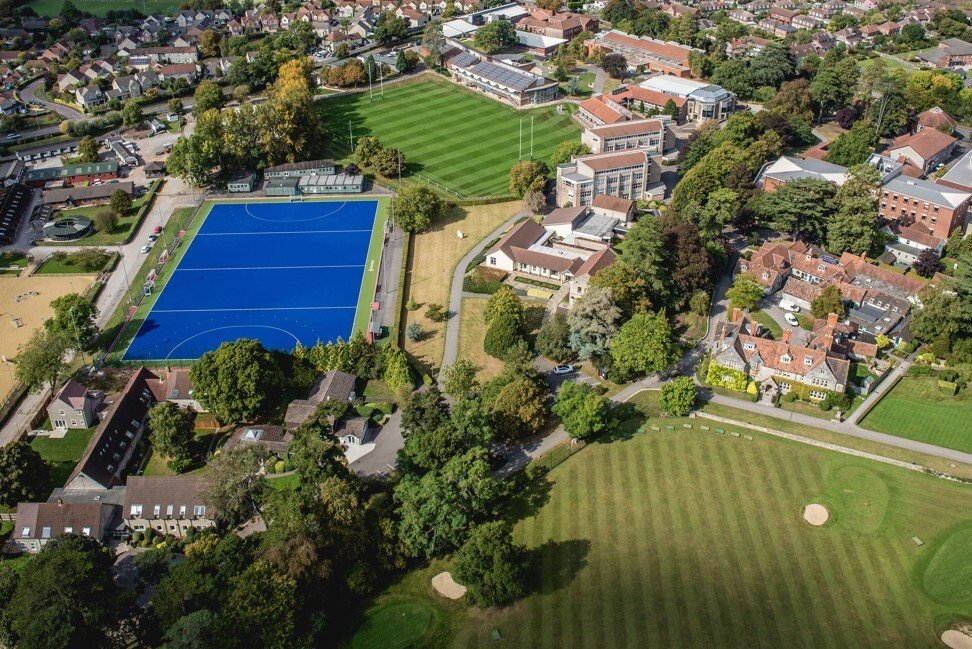 Millfield school in Somerset is the largest boarding school in Britain

"No question about it – Millfield's the largest boarding school in Britain, with lots of resources, a wide variety in subject selection and yet small class sizes," says Tse. "The school makes a huge effort to make boarding enjoyable. What could be nicer than having an ice-cream van welcoming children at the boarding houses after school? Or a carnival on campus?

"With the latest technology, we are connected almost all the time," she says. "Anyway, if your children are being well taken care of at boarding school, enjoying their teenage life with their friends, doing their favourite sports, music, drama or dance, and progressing well academically, then you really don't need to worry about sending them abroad."

Ironically, while parents from Hong Kong and other parts of the world are devoted fans of the British boarding school system, one former boarding school student and teacher has become its determined opponent.

"Former boarders tend to fall into three categories – compliers, rebels and 'the crushed'," claims Nick Duffell, who wrote The Making of Them: The British Attitude to Children and the Boarding School System, and runs Boarding School Survivors (BSS), whose main aim is to provide therapeutic help for adult former boarders.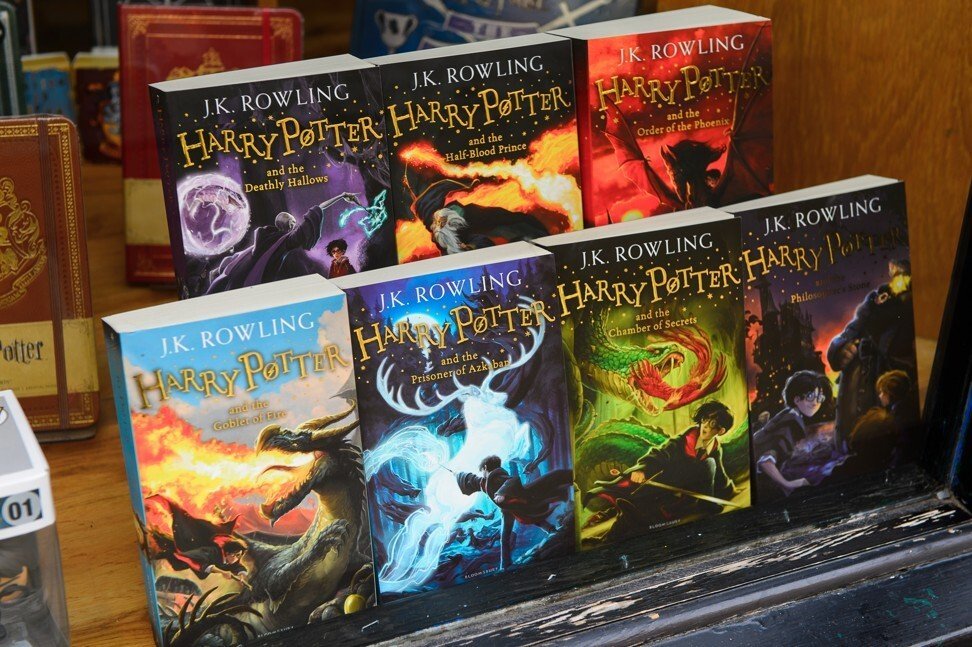 The Harry Potter series cons people about real life in boarding schools, says Nick Duffell, an outspoken critic of the boarding school system

"The boarding school is 'normalised neglect' for the children of the wealthy," he says. "And these schools perpetuate an entrenched class system.

"The Harry Potter series is a disaster, as Hogwarts is portrayed as a magical place, and that's how the children are conned into it. It's not a magical place, as you live without your parents. You need your parents all the way up to your early 20s."

BSS runs regular four-day counselling workshops in London for male and female former boarders at a cost of £550 (HK$5,800).