Michael Man has five smart devices on the dashboard of his taxi to pick up orders from ride-hailing applications, accept bookings, check uncongested routes and swap information with other cabbies.

Earning more than HK$40,000 (US$6,940) a month as a driver on the night shift, he said the gadgets helped him make the most of his time behind the wheel and without them, he would earn 40 per cent less.

Hong Kong's 40,000 cabbies are notorious multitaskers who drive while tracking numerous smartphones and devices, a habit that has raised concerns about road safety.

Now they and other motorists may face curbs, as the government is considering new rules to limit the number of devices on dashboards.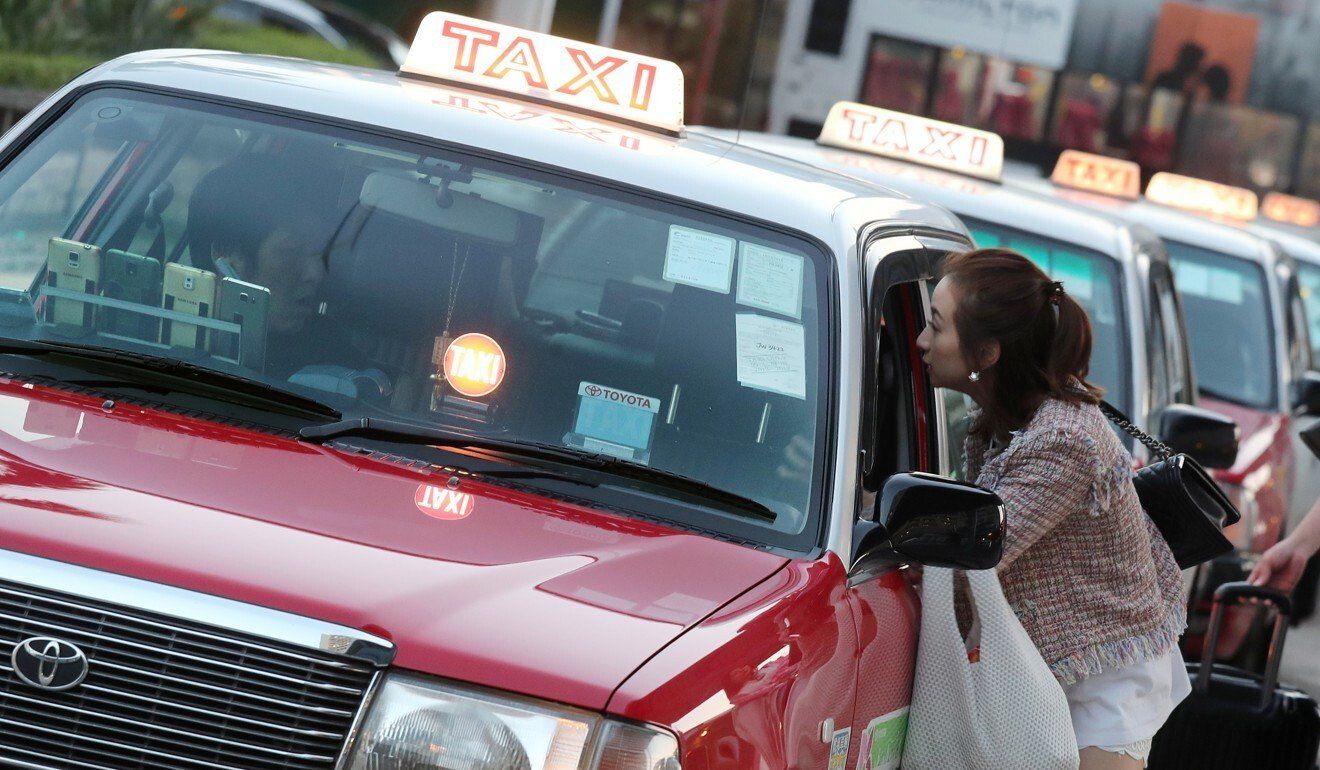 Taxi drivers say they need multiple smart gadgets for picking up orders from apps and monitoring road and traffic conditions.

Official figures show that between January and July this year, police dealt with 14,536 cases of motorists caught using their mobile phones or other digital devices while driving.

Of the total, 174 involved taxi drivers, compared with 262 over the whole of last year and 334 in 2019.

Cabby Man, 31, has all his devices fixed on a detachable board, which he removes from his dashboard swiftly whenever he spots police officers approaching.

He admitted that two devices would be enough, but said: "I am used to having this whole set of gadgets to make me feel like a professional cabby."

None of his passengers have been concerned or complained, but many were surprised.

"Some have taken pictures of my devices and said they were very cool. Some foreign tourists joked that my taxi was like a fighter vehicle," he recalled.

His digital tools include a smart tablet and four smartphones. The tablet is for picking up orders from several taxi apps, and two phones serve as walkie-talkies for communicating with other cabbies for traffic information, road conditions, passenger hotspots and to refer orders.

One of the remaining phones is for orders from ride-hailing app Uber and the last serves as his GPS device and to check Uber hotspots where fares are surging.

"I don't want to waste my time looking for passengers on the streets or waiting at taxi ranks. All these tools help me manage my orders efficiently so I can seamlessly pick up passengers one after another," he said.

Transport minister Frank Chan Fan told the Legislative Council last month that the Transport Department was looking into regulating the number and location of mobile phones in vehicles, as well as the modes and purposes of their use.

Noting that motorists might have practical reasons to use smart devices to navigate their routes and check real-time traffic information, he said the government would consider similar regulations overseas and consult local stakeholders before making firm proposals.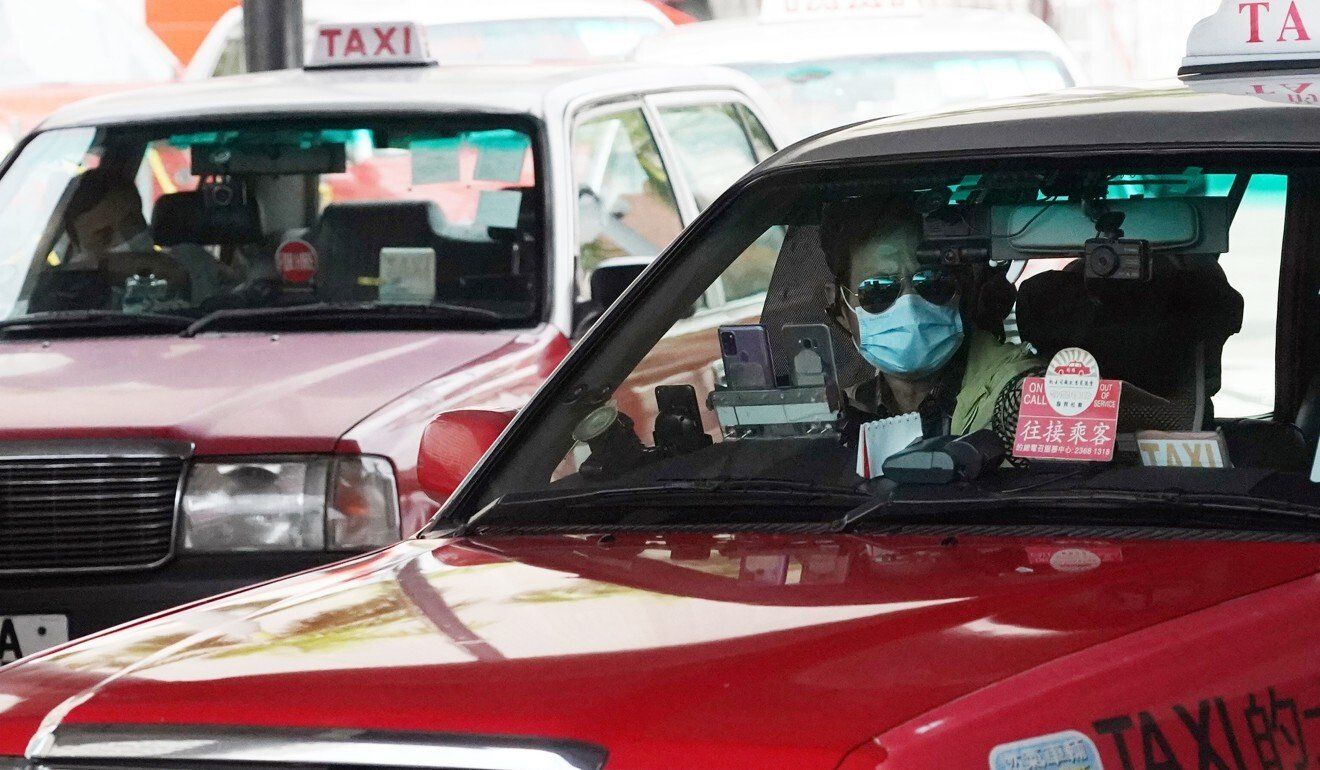 Transport sector lawmaker Frankie Yick says taxi drivers should be limited to two smartphones.

Under a 2000 law, drivers are prohibited from holding mobile phones in their hands or between their head and shoulders while the vehicle is moving.

However, the law does not cover reading information from a phone placed on the dashboard, or pressing the phone or swiping the screen as long as it is not in the driver's grip.

Transport sector lawmaker Frankie Yick Chi-ming pointed out that the government pledged to study the issue in 2014 but nothing was done.

"This issue of taxi drivers placing too many smartphones on the dashboard has been going on for a long time. In an extreme case, one driver was found to have 13 devices," he said. "Some cabbies even use larger-sized tablets which block their view of the road and affect their ability to drive safely."

He said they should be limited to two smartphones – one for GPS and the other for communication.

"I once got into a taxi with my family and the vehicle had about seven devices on the dashboard. The driver was taking orders non-stop. I was really scared and asked him to stop doing that," he recalled. "The government should take action quickly to regulate it."

Taxi driver Andy Chan, 42, said he earned more than HK$20,000 a month and if he was allowed only two smart devices, his income would be halved.

With five devices on his dashboard, he said: "More than half my riders make bookings via the apps. If the number of phones is restricted to two, my business will be seriously affected."

He insisted that the multiple devices did not affect his concentration.

"I am very focused when driving. I use the devices only when I stop at red lights or am about to drop off passengers. Most understand why I use several mobile phones but some do ask why I use so many," he said.

He said cabbies should be allowed to have up to four devices on their dashboard. "This will be a reasonable balance," he said.

Ng Kwan-sing, vice-chairman of the Hong Kong Taxi Council, urged the government to also regulate the city's ride-hailing platforms, saying many were "unofficial discount gangs" accepting fares below the metered rate.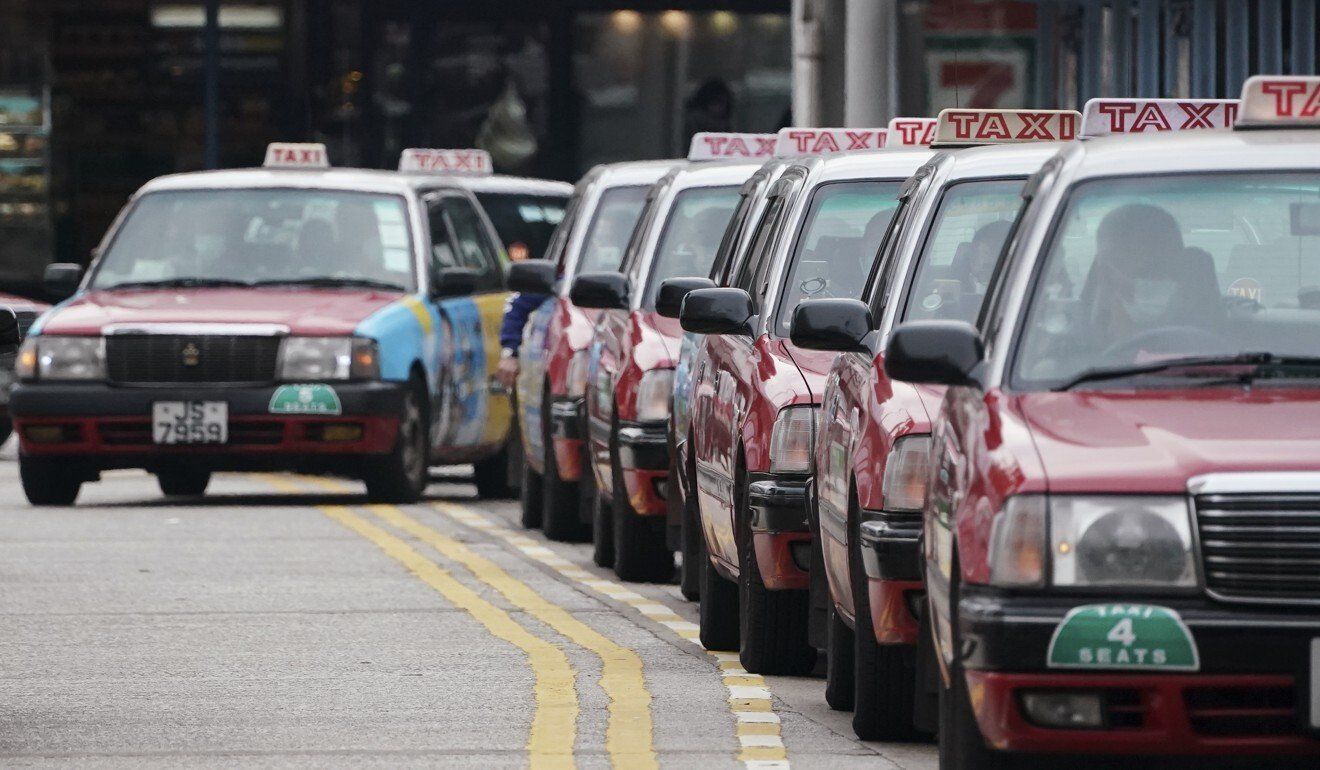 Hong Kong Taxi Council vice-chairman Ng Kwan-sing has urged the government to regulate the city's ride-hailing platforms.

"The number of mobile phones should be limited to two on the dashboard while ride-hailing apps should be restricted to two or three," he said. "There are too many 'discount gang' apps on the market and they have caused vicious competition."

He said the size of the smart devices should be regulated too, and drivers should not be allowed to place tablets and notebooks on the dashboard.

Quentin Cheng Hin-kei, spokesman for the Public Transport Research Team, a commuter concern group, said five or six smart devices on a taxi's dashboard was a scary sight, but he understood that cabbies relied on them for business.

"I think three phones should be the limit on the dashboard," he said. "But even so, taxi drivers need to be self disciplined and stay attentive while driving and put safe driving before everything else."