The shock suspension on Tuesday of the largest stock listing in global finance has sent Ant Group's management scrambling to align the financial technology giant's lending business with China's regulations to tamp down risk in the world's second-largest economy.

China scuttled the IPO, which could raise up to US$39.67 billion inclusive of an overallotment option, a day after regulators published draft rules to curb a booming online microfinance market where digital platforms including Ant use big data analysis to help banks disburse loans to small businesses and individual borrowers.

The 16-year-old company based in the Zhejiang provincial capital of Hangzhou could submit additional materials and push onwards with its listing application in Shanghai and Hong Kong. What the world's largest fintech company could look like – or be valued at when it re-emerges from its business revamp is the biggest question on investors' minds.

"It does not serve the national interest for regulators to destroy the entire IPO," said Howard Yu, a professor at IMD Business school who studies China's internet giants. "It does send a dramatic signal that no one is too big to attack, and everyone's commercial agenda has to align with the national agenda."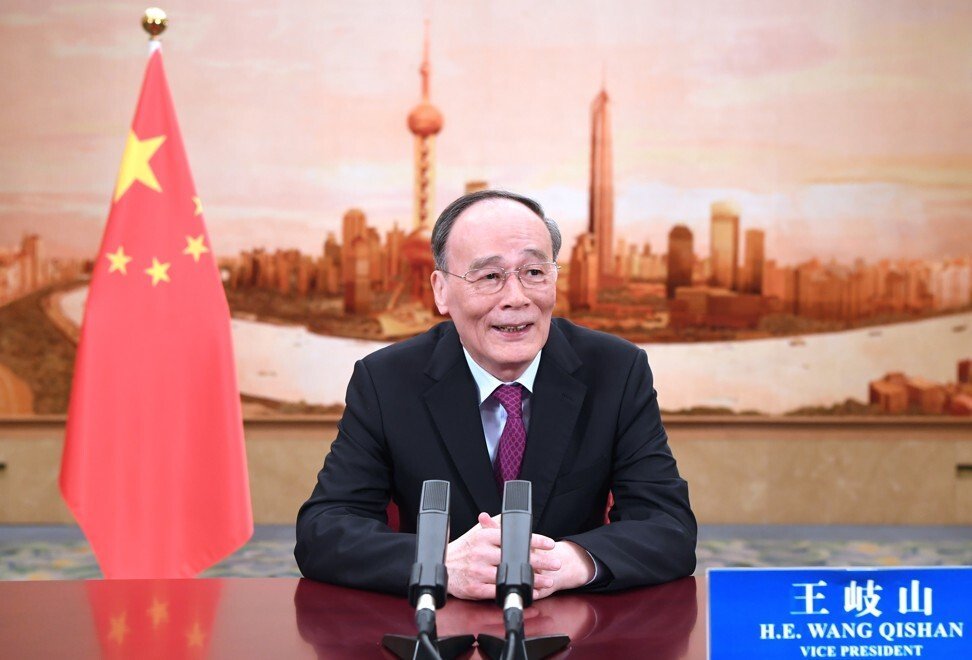 Vice-president Wang Qishan delivers a keynote remarks via video to the Bund Summit in Shanghai on October 24, 2020, emphasising the need for financial security.


At the heart of the sudden halt on the much-anticipated IPO are differing views within China on preserving financial security, especially how data privacy should be handled and if the widespread use of technology to assess credit risk is fail-safe, analysts said.

The stark contrast between the two schools of thought was laid bare last month during a financial summit in Shanghai.

In his keynote address, delivered via video to an audience of regulatory officials, corporate executives and economists, Chinese vice-president Wang Qishan spoke about a worrying lack of risk control in internet finance as well as the overarching need to preserve financial stability.

Picking up the topic at the day's end, Ant's controlling shareholder Jack Ma described Chinese banks as "pawnshops," for their propensity to demand collateral before putting up loans. This business model has deprived small and medium-sized business – that often lack collateral – crucial bank loans, stymying their growth.

That is precisely where Ant's Alipay payment comes in. Ma, who co-founded Ant and controls 50.5 per cent of its voting rights, lauded the embrace of big data by financiers to accurately assess borrowers' credit profiles to identify the most creditworthy businesses and individuals. A core plank of Ant's strategy is to earn fees by providing a digital platform for banks to reach small borrowers and extend bite-sized loans.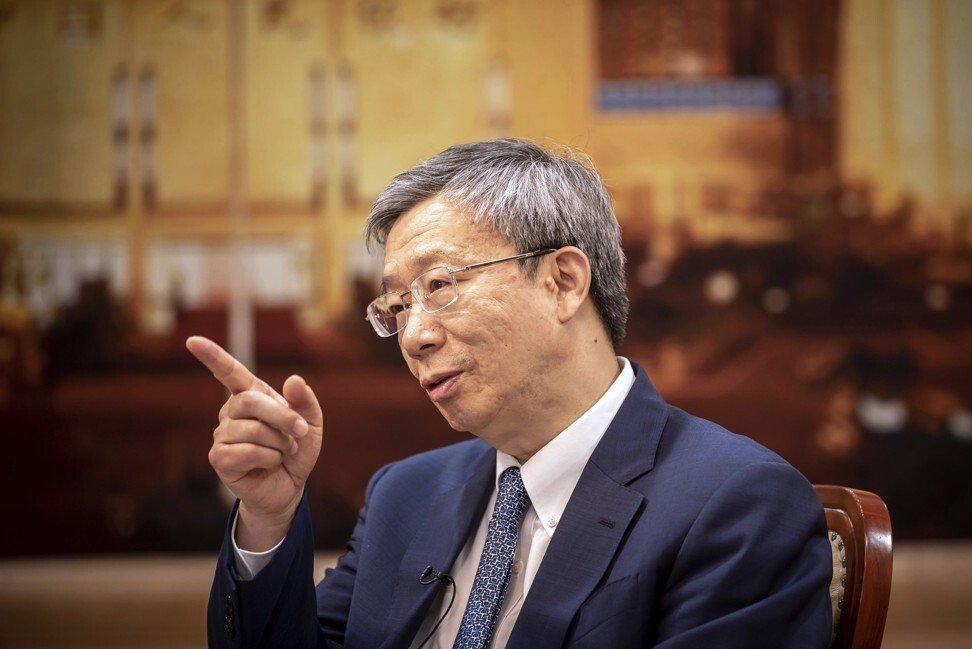 The PBOC's Yi Gang has nightmares about privacy breaches.

Innovations promoted by technology companies have made so-called microloans possible in China, bringing financial services to the nation's rural villages and countryside, said China's central bank governor.

"That is a tremendous improvement," said the People's Bank of China head Yi Gang, during the Hong Kong government's annual Fintech Week.

Regulators see the growth in this market as a source of potential systemic risk for China's financial markets. Bank loans through online platforms rose to 1.43 trillion yuan (US$213 billion) on June 30, the PBOC said, equal to 22 per cent of personal consumption lending excluding mortgages and credit card loans.

"These fintech models were developed during China's long economic boom, so regulators must be thinking about whether they could withstand a black swan event," said Yu.

A consultation paper by the bank regulator requires online platforms to put more skin in the game, by putting up at least 30 per cent of loans agreed via their platforms, up from 1 to 20 per cent.

Ant, an affiliate of this newspaper's owner Alibaba Group Holding, originates loans, 98 per cent of which are then underwritten by financial institutions or securitised.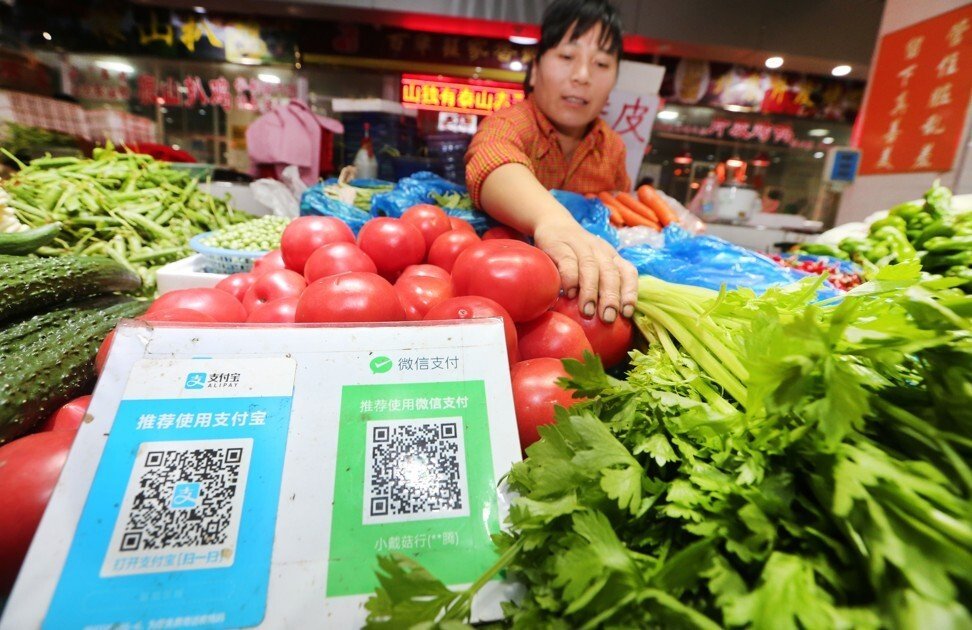 Ant operates mobile payment service Alipay, which competes with Tencent's WeChat Pay across China.

Regulators' fear of financial risk took concrete form on Monday, when the China Banking and Insurance Regulatory Commission (CBIRC) published draft rules reining in the ballooning microlending market. The consultation paper is now open for feedback from industry professionals and may be revised over the coming months.

However, a messy fallout from the suspension of Ant's IPO could damage China's reputation for sound management of capital markets and hamper the development of Shanghai and Hong Kong as financial hubs by scaring off entrepreneurs.

On the same day, four Chinese regulatory bodies, led by the PBOC, called in top executives of Ant's co-founder Ma, executive chairman Eric Jing and chief executive Simon Hu. Discussions revolved around the health and stability of the financial sector at a very high level, without prescribing details of how draft rules on microfinancing would work in practice, said people familiar with the matter.

That left Ant in crisis mode, seeking granular instructions on what it needs to do, how exactly the regulatory environment has changed, and what it needs to disclose to be compliant with the draft rules.

Founded in 2014, Ant's army of engineers developed algorithms that triangulate user's data to understand the creditworthiness of small businesses and individuals, from their shopping habits on Alibaba's Taobao and Tmall platforms to their neighbourhoods. It lacks access to salaries but has enough data to build profiles that enable Ant to make lending recommendations to about 100 fully licensed banks, providing a complementary service to the banks' own credit assessment protocol.

"Algorithms could reinforce existing biases – fintech by definition is a young industry so regulators don't have a long enough track record to know if there might be unintended consequences from their underwriting methods," said Yu.

Still, new thinking takes time to become reality. Fintech pioneers are reduced to reading the proverbial tea leaves, as Chinese bureaucrats typically signal their policy preferences in trickles of thoughts via state-owned media platforms or on their websites.

Even PBOC governor Yi admitted that his "worst nightmare" was the violation of consumer privacy and commercial secrets.

"We have to think of [how to] regulate the usage of consumers' private information for commercial purposes," said Yi. "That is a big challenge that worries me."

Shocked investors hoping to own a piece of Ant were frantically calling their brokers on Wednesday to understand if the IPO would eventually go ahead. It did not take long for internet memes to sprout to poke fun at the situation. The company's former name in Chinese, Mayijinfu, rhymes with four characters that mean "Ma has been tamed."

Shanghai's tech-focused Star Market said that Ant's IPO was suspended, but stopped short of revoking its permit to list. In Hong Kong, a process was underway to refund investors for their subscriptions, free of interest. The IPO could also be voided if Ant lets the paperwork lapse, depending on the level of remediation needed and if investors now consider the company as damaged goods.

"There will be some negative impact," said Bernstein's analyst Kevin Kwek. "Investors will be more inclined to strike a balance between 'tech' versus 'fin' valuation, which means lowered multiples. By how much is hard to say and depends on how quickly and effectively Ant Group deals with the challenge – but it is also a golden opportunity to show it can handle regulations."