The Agriculture, Fisheries and Conservation Department last Friday said it will conduct monthly operations to capture wild boars wandering in urban areas with dart guns with anesthetics. The captured boars will be killed later.

Staff working at the camp noticed the boars at around 11am on Wednesday and called the police.

When police arrive, the boars already swam across a pond and made their escape safely.

A video captured how a smaller boar first approached the pond, then slowly swam to the other side and left along a path. Seeing its success, another boar followed suit.

Some netizens said that it is normal to have wild animals in country parks. "They live in the countryside and were just coming out for the sun. But still people can't let them be."

Another said, "The boars (not the humans) actually lived there. But people tried to drive them away."

Separately, another five boars were seen sleeping sound on the roadside of Shum Wan Road near the Ocean Park in Wong Chuk Hang at around 11 am on the same day.

Police arrived after receiving a report from a passer-by, and called the AFCD. The Standard is waiting for a reply from AFCD on how they handled the situation.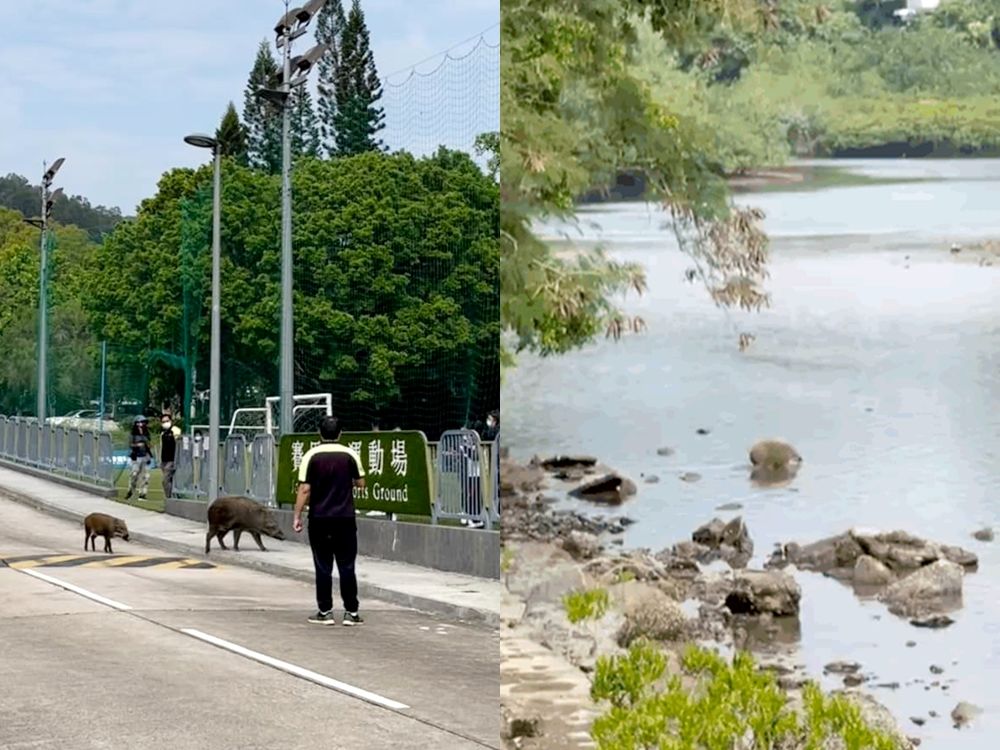 Two boars swim to safety in Pak Tam Chung.