The US government announced more punitive actions directed at Beijing on Monday with the Commerce Department releasing a list of dozens of Chinese companies, many in the aviation sector, that will be blocked from buying US technology and the State Department announcing broader visa restrictions on Chinese officials.

The Commerce Department's first tranche of "military end user", or MEU, companies include 58 Chinese companies – including the Aviation Industry Corporation of China (AVIC), the state-owned military aerospace contractor that is a key supplier for a commercial aircraft that Beijing is trying to bring to market– and 45 Russian ones.

"This action establishes a new process to designate military end users on the MEU List to assist exporters in screening their customers for military end users," Commerce Secretary Wilbur Ross said.

"The Department recognizes the importance of leveraging its partnerships with US and global companies to combat efforts by China and Russia to divert US technology for their destabilizing military programs, including by highlighting red flag indicators such as those related to Communist Chinese military companies identified by the Department of Defense," he said.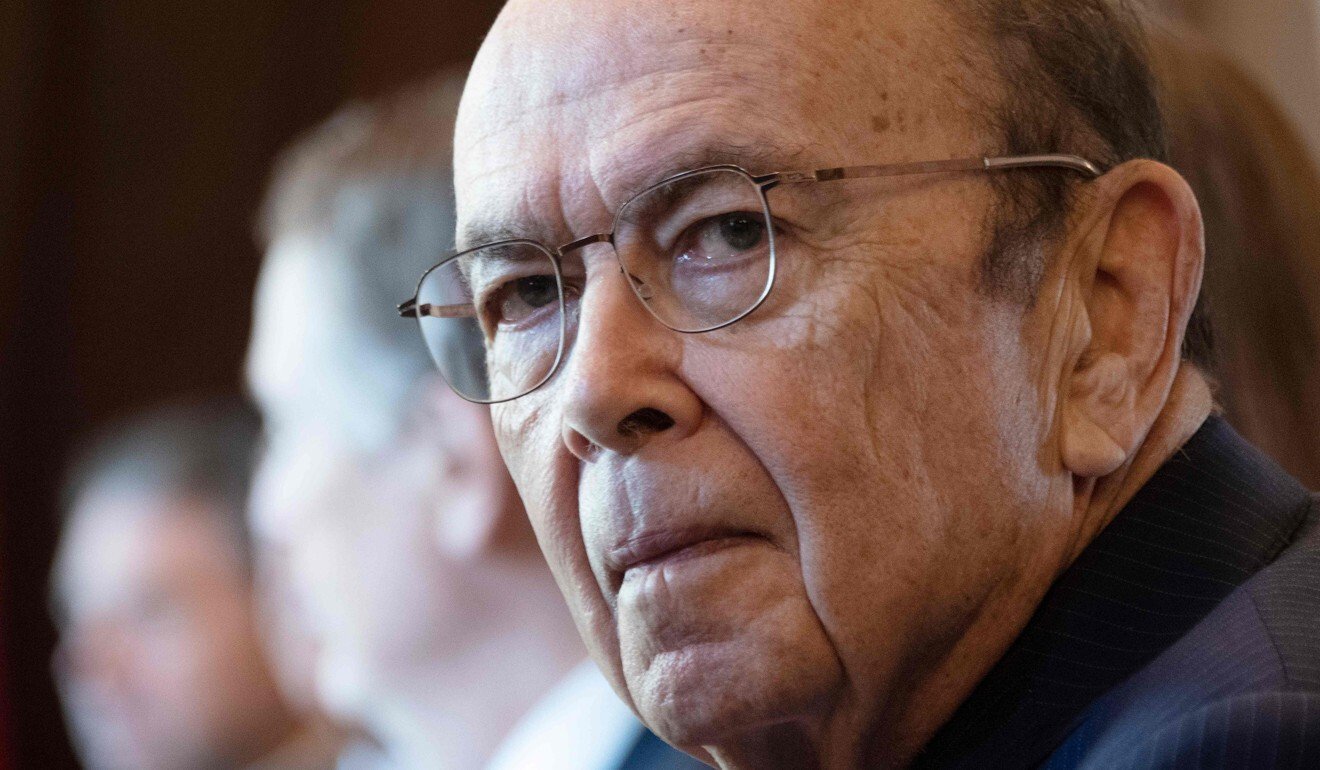 US Commerce Secretary Wilbur Ross in Washington last year.

While most of the MEU companies are in the aviation and aerospace industry, there were some other entities including the Institute of Pharmacology and Toxicology's Laboratory of Toxicant Analysis and the Second Institute of Oceanography, a unit of China's Ministry of Natural Resources.

Commercial Aircraft Corporation of China (Comac), the state-owned company building China's first domestically produced commercial aircraft, is not on the list.

The MEU list, which Ross reserved the right to expand, will be published in the US Federal Register on Tuesday for a period of public comment before the restrictions take effect. The announcement added that the list does not exempt Chinese companies from restrictions named under separate US government edicts.

Earlier on Monday, US Secretary of State Mike announced separately the new visa restrictions, which broaden the scope of those believed to have been responsible for human rights abuses, naming Hong Kong media tycoon Jimmy Lai Chee-ying and Uygur academic Ilham Tohti, as victims of Beijing's actions.

Citing authorisation under the US Immigration and Nationality Act, Pompeo said that his latest move against the Chinese government expands visa restrictions to officials seen involved in abuses beyond those identified in the Xinjiang Uygur autonomous region (XUAR), Tibet and Hong Kong.

"The United States has imposed visa restrictions and financial sanctions on [Chinese Communist Party] officials involved in the horrific abuses taking place in Xinjiang, restrictions on access to Tibet, and the destruction of Hong Kong's promised autonomy," Pompeo said. "Today's action creates additional restrictions applicable to all CCP officials engaged in such repressive activities, no matter their location."

Pompeo did not identify any of the officials newly targeted by US visa restrictions. Previous announcements have named officials including Hong Kong Chief Executive Carrie Lam Cheng Yuet-ngor, XUAR party secretary Chen Quanguo and Wang Chen, vice-chairman of the National People's Congress Standing Committee.

Lai, the 73-year-old founder of Next Digital that owns Apple Daily, was charged in Hong Kong earlier this month with one count of colluding with foreign powers, an offence under the national security law Beijing imposed on Hong Kong in June.

Tohti, who has been serving a life sentence in China since 2014 on separatism-related charges, was the first Chinese dissident to win the Vaclav Havel Human Rights Prize, awarded by the Council of Europe in Strasbourg. He has also been nominated for the Nobel Peace Prize.

Other individuals named by Pompeo as receiving punishments by the CCP for their beliefs included Chinese civil rights activist Xu Zhiyong, and Wang Yi, a founding pastor of Early Rain Covenant Church, who was sentenced to nine years in jail by a Chinese court for inciting subversion of state power.