Several prominent American investors in Hong Kong have spoken out against US President Joe Biden's expected warning over doing business in the city, calling it a "crazy and counterproductive" move that would only make life more difficult for them.

They expressed shock that an elder statesman of Biden's stature would continue the confrontational approach of his predecessor Donald Trump, and cautioned that this strategy would worsen the damage already inflicted.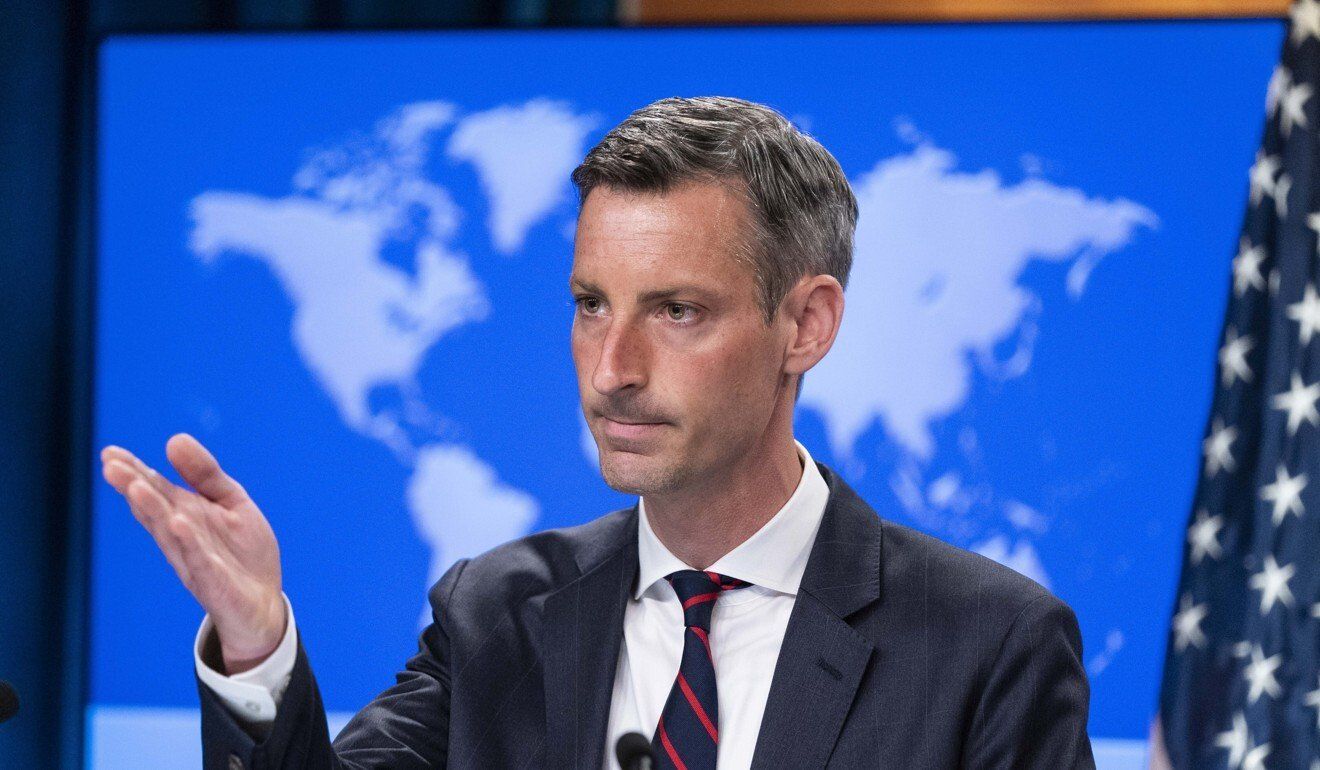 State Department spokesman Ned Price takes questions from the media in Washington on Wednesday.

US Department of State spokesman Ned Price pointed to Washington's concerns over Hong Kong on Wednesday, ahead of the warning expected to come on Friday.

Price said the United States would hold Beijing and local officials accountable for the erosion of the rule of law and autonomy in the Asian financial hub following the imposition of the national security law in June last year.

"Over the past year, the People's Republic of China and Hong Kong officials have systematically dismantled Hong Kong's democratic institutions and processes, delayed elections, disqualified elected lawmakers from office and forced officials to take loyalty oaths to keep their jobs," Price said.

"Hong Kong authorities have mounted a campaign of persistent and politically motivated attacks against the free press, imprisoned Apple Daily founder Jimmy Lai [Chee-ying] and forced the closure of that publication, a bastion of independent reporting."

Chinese Ministry of Foreign Affairs spokesman Zhao Lijian accused the US of interfering in China's internal affairs and defended the new law.

"Since the implementation of the national security law, Hong Kong society has returned to the right track and the Pearl of Orient has become more shining," Zhao said.

Several prominent American businessmen in Hong Kong strongly disagreed with the White House's strategy of issuing the warning.

Rob Chipman, CEO and majority owner of logistics service provider Asian Tigers Group, told the Post he was surprised at Biden's approach to Hong Kong relations.

"Biden is an old-time politician and statesman known for being understated and steady – or the opposite of Donald Trump, who has got no shame in what he was doing," said Chipman, who has lived in Hong Kong for 35 years. "[The advisory] really shocked and disappointed me."

Chipman, whose company has 18 offices in 13 countries including China, said the operating environment in Hong Kong for his company had been positive for the past 50 years, although like other entrepreneurs he was gauging how the national security law would affect business confidence.

"What the US is doing is crazy and counterproductive," he said. "It makes the business atmosphere negative and is against American businesses in Hong Kong."

Chipman urged the US government to resolve politics "quietly through diplomatic channels", saying Washington did not understand Hong Kong.

The advisory would follow a Trump administration decision last year to roll back special trade privileges the US had granted to the city as distinct from mainland China. Trump said last July that the loss of residents' rights and freedoms meant the city would now be treated the same as the mainland.

Jim Thompson, chairman and founder of moving company Crown Worldwide Group, said Biden's move would only add to the woes created by Trump.

"[The advisory] makes it harder for American investors to do business in the city, which is like putting handcuffs on them," he said. "This is so sad."

Thompson argued that US investors in Hong Kong and the mainland were already well aware of risks that came with running companies locally and accused politicians in Washington of failing to understand international business.

Tara Joseph, president of the American Chamber of Commerce in Hong Kong that represents 1,400 companies, said its members "still see the value in Hong Kong, although it has been out under increased stress over the past few years."

Beijing imposed the security law on June 30 last year following months of anti-government protests. More than 115 people have been arrested under the law, which bans secession, subversion, terrorism, and collusion with a foreign country or external forces.

Both the local and national governments have credited the law with restoring stability, although Western nations, including the US, claim the legislation has been used to wipe out dissent and eradicate the formal political opposition.