The last day of 2020 was also the last day for the oldest campus bookshop in Hong Kong.

A fixture at the University of Hong Kong in Pok Fu Lam for five decades, Swindon Books closed its store selling English-language academic and general titles, which had become irrelevant in an era when most students source books more cheaply online or rely on shared PDF copies.

On Thursday, the campus was quiet because of the holidays as forlorn Swindon staff cleared remaining items from the 500 square metre space at the university's Centennial Campus, to which the University Bookstore had moved in 2013 from a smaller – but more popular – space in the Run Run Shaw Building on the main campus.

Two undergraduates who live on campus were unmoved by the store's closure. Victoria Seo and Anderson Shin, both second-year students from South Korea, said they had never set foot in it. "I just get books from Books Depository normally. It's cheaper and I always find what I want," said Shin, who is studying risk management. Books Depository is a UK-based online bookseller that offers free worldwide shipping.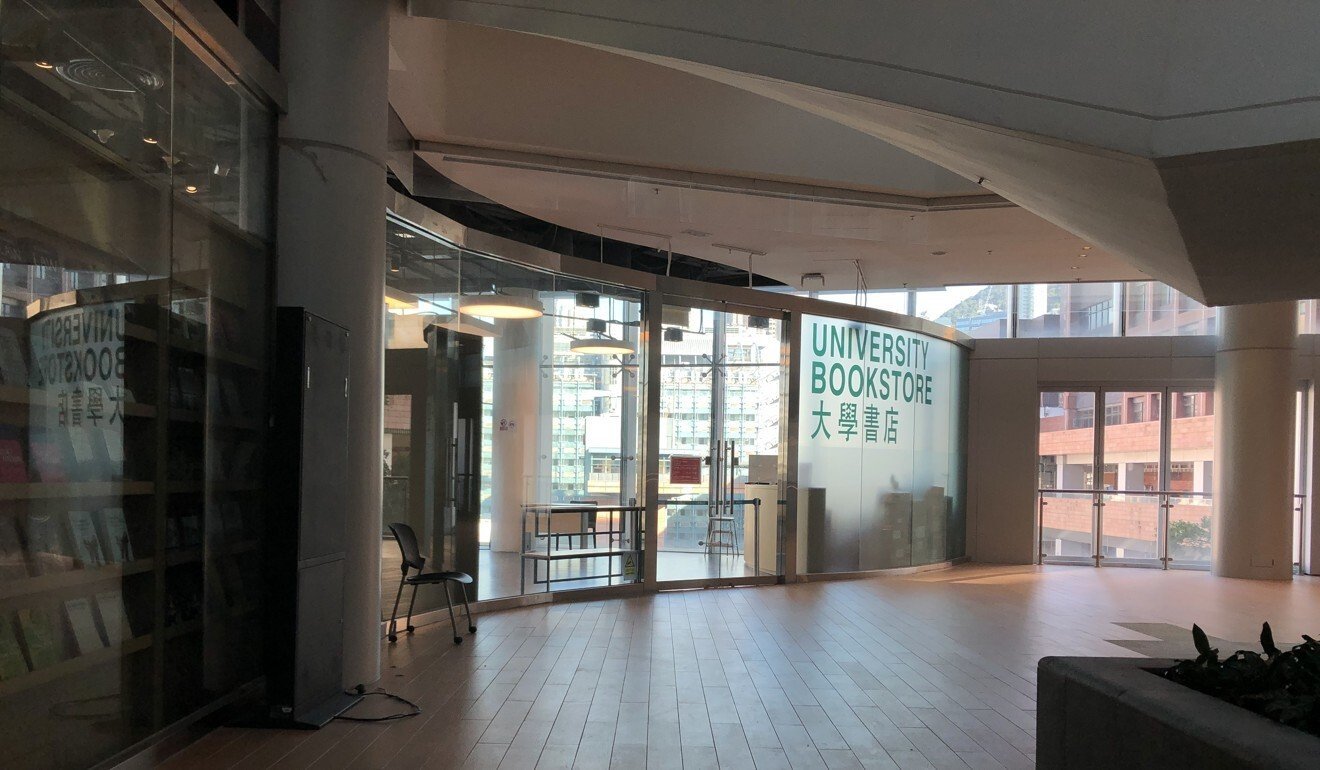 The University Bookstore managed by Swindon Books at the Centennial Campus of the University of Hong Kong. Its shelves were being cleared on Thursday.

But the president of the Hong Kong University Students' Union, Edy Jeh Tsz-lam, said: "Having a bookshop is a basic requirement for a university."

She said first-year students in particular are often asked to pick up their core textbooks from the University Bookstore.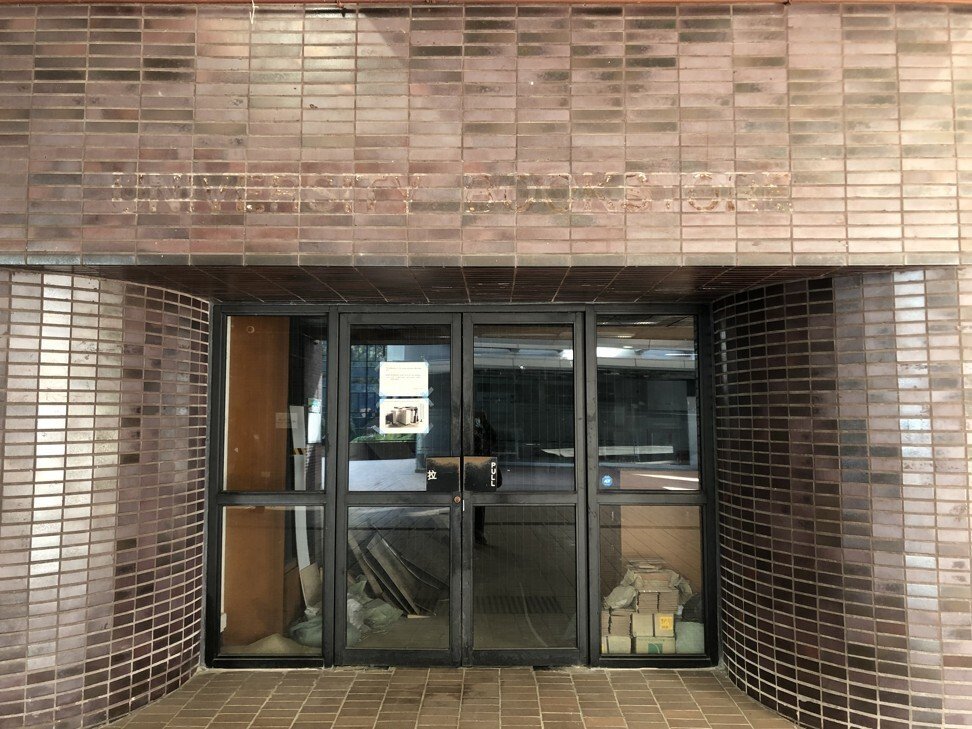 The former premises of the University Bookstore at the Run Run Shaw Building on the university's main campus have been vacant since it moved out in 2013.

Jeh said she was concerned that the union had no knowledge of the university's management opening tenders for a new bookstore operator. The Post asked the university whether there are plans for a new bookshop, but it had not provided a response by press time.

Academics and alumni recalled the cramped but well-stocked bookstore when it was in the Run Run Shaw Building – which was operating at least as far back as 1971 according to one retired professor. They were dismayed by the idea that there may no longer be a place on campus to browse new books. (The Hong Kong University Press has a small outlet that specialises in its own titles).

Connie Lam Suk-yee, executive director of the Hong Kong Arts Centre, graduated from the university with a degree in fine arts and comparative literature in 1996. She told the Post that the University Bookstore was "a place where I could find inspiring stories and thoughts".

Posting on Facebook, Professor Ying Chan, founding director of the Journalism and Media Studies Centre at the university, urged book lovers to "rescue" the remaining stock before the bookshop closed. "Can a respectable university campus do without a bookstore? Let's add one more wish for 2021: May books and bookstores live," she wrote.

Other university campuses in Hong Kong still have bookshops, although none has been run continuously by the same operator for as long as the one at HKU.

The fortunes of family-owned Swindon Books have declined as online vendors such as Books Depository and Amazon offer free shipping to the city and undercut the business of Hong Kong bookshops that specialise in English-language titles.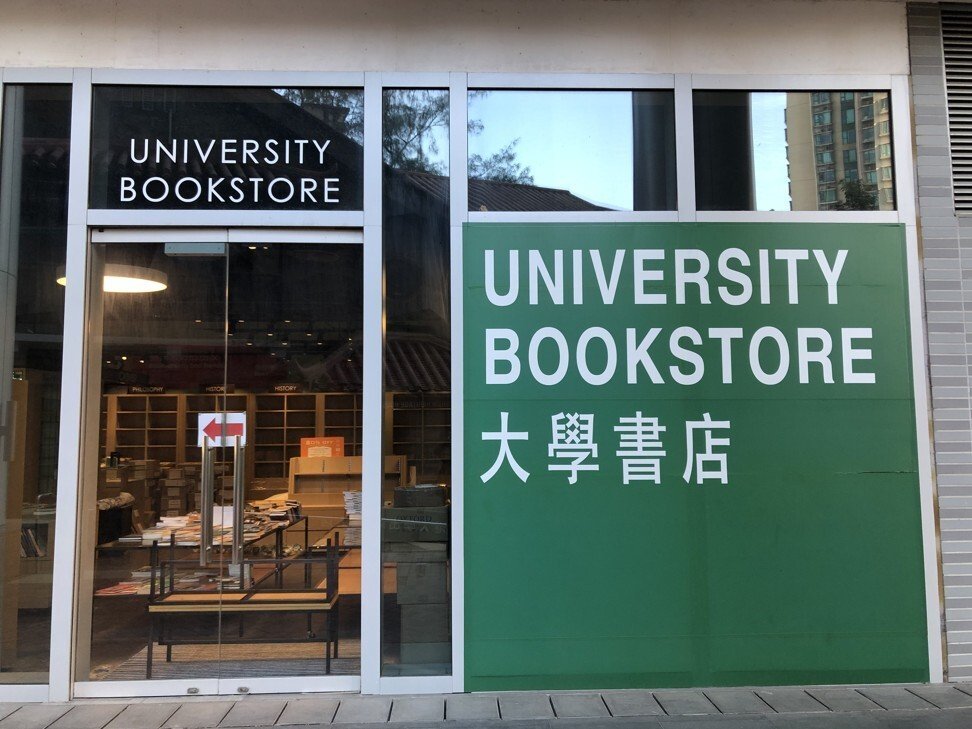 Cleared shelves can be seen through the window of the University of Hong Kong bookstore, which closed on Thursday after nearly 50 years on the Pok Fu Lam campus.

However, other independent operators such as Bookazine have managed to adapt their businesses to maintain a substantial physical presence, while new, boutique set-ups such as Bleak House Books in San Po Kong, East Kowloon, have also carved out a niche in the market.

Professor Joseph Chan Cho-wai, a political scientist at the university, expressed disappointment in the management of the bookshop last summer. When bibliophiles mourned the closure this summer of Swindon's main branch in Lock Road, Tsim Sha Tsui, in July he wrote an online column lambasting the poor selection of books at the HKU branch, which he said had been badly run since 2016 and offered mostly books on lifestyle.

He has advocated for a high-quality bookshop despite the popularity of e-books and online orders. "A good bookstore can encourage students to read more. It is also an important symbol of a university by showcasing its humanist values," he said.

Chan had suggested to the university that it invite retired academics to run a bookshop on campus, and to monitor its services through a bookshop management committee. However, senior management had not accepted his suggestion, he said.