A police officer was injured after his vehicle and a private car collided near a public housing estate in Hong Kong on Monday afternoon.

A source said a passenger in the police car was also hurt in the crash.

According to police, the accident was reported at around 2.30pm after the two vehicles collided at the intersection of Ting Kok Road and Nam Wan Road near Fu Heng Estate in Tai Po.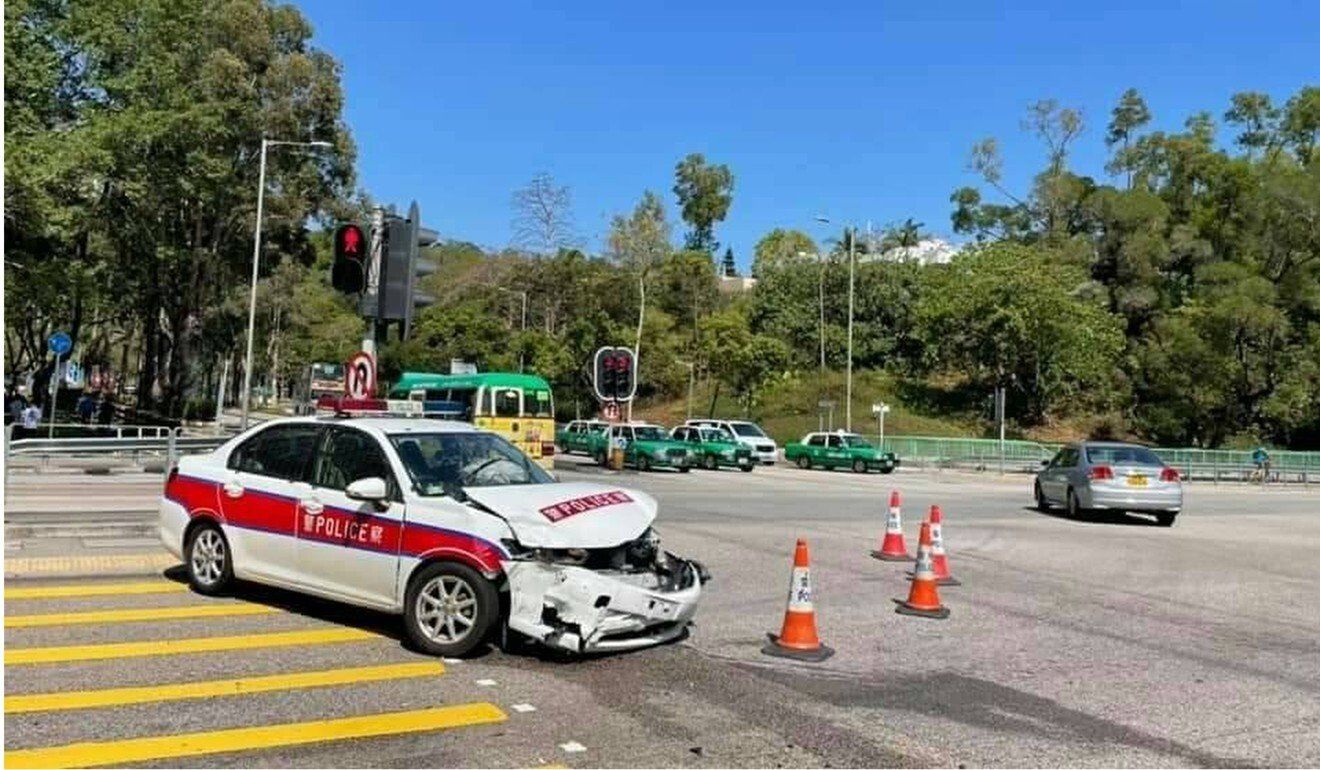 The accident happened near Fu Heng Estate.

The officer suffered neck injuries while the passenger's injuries were minor. Both were sent to Alice Ho Miu Ling Nethersole Hospital in Tai Po for treatment.

The police source said the passenger had reported a case about a collapsed person.

The front of the police car was badly damaged, and its airbag went off in the crash.

No one in the private vehicle was injured, but the car's left side door was damaged.

The cause of the crash was being investigated.